Here at Latina, we believe in highlighting those breaking boundaries and creating change in the beauty industry. History proves Latinas were and still are pioneers when it comes to the business of belleza, which is why we're spotlighting them with our weekly segment of #LatinaGlamGetters. They're born beauty entrepreneurs, unapologetic and fabulous. They've used their passion for beauty to fuel their journey to success. But, ever wonder how they got there? In a world where one's highlight reel is on replay only showcasing the glitz and the glam of creating a business, we're keeping it real with our glam-star.
Founded by Angelica Fuentes, A Complete Skincare was created help women of all ages to access education, health services, and economic opportunities.
MORE: This Argentinian Beauty Is The Mastermind Behind the GLAM School, Luz Lashes and More
The luxury line was created to introduce the Mediterranean diet and lifestyle for all of your everyday pro-aging skin care needs. Targeting skin concerns such as wrinkles, fine lines, elasticity, firmness, and dark spots, the formula in the products will address all major signs of aging with each application. From cleansers, serums, to beauty supplements the line is a perfect balance between nature and technology as all of the formulas blend botanical ingredients while leaving your skin feeling and looking flawless.
Consumers can't stop raving over the A Complete HIGHLY CONCENTRATED YOUTH PRESERVE SERUM, ($54), which helps reduce the appearance of wrinkles and fine lines while reinvigorating the skin on a youthful glow. "This anti-aging serum is great. I'm 44, with very sensitive skin. I've noticed that my skin looks brighter, and the wrinkles are getting smaller, and smaller every day. My husband noticed the change recently - If a man can notice a difference, it means that whatever you're doing it's actually working," exclaimed a buyer. Though many are obsessing over the serum, we have to admit that the whole line along with the beauty vitamins provides outstanding results. 
Are you thinking of launching your own skincare brand? We caught up with the CEO & Skincare boss lady below on her business motto, story behind the brand and more. Get your notebooks out and prepare to jot some of these gems down! 
As a Latina what was it look explaining to others your vision behind the brand/product?
My vision behind the brand was to create a very effective skin care routine, with the aim of spreading a message of female empowerment. Women still face barriers that limit their full development, but in Latin America, these blockades are more difficult to overcome. I, too, have faced the challenges, and the discrimination in a Latin American culture that too often tells girls and women that they should aspire to be only one of three things: a daughter, a wife, and a mother.
Do you feel being Latina pushed or held you back from starting the business? 
Definitively, being Latina pushed me to start A Complete.  Cultural stereotypes in Latin America, particularly those regarding gender roles and expectations, are deeply rooted and extremely difficult to overcome. Being Latina is another powerful motivation to work hard in promoting women empowerment. I have experienced firsthand the obstacles women face when trying to fulfill their aspirations, and I am determined to remove as many of these barriers as I can. No other objective is more important to me than helping others find their own path, their own space, and their own voice. For me, women empowerment means everything; it is my mission in life. 
Why did you start your own skincare brand? What was the market lacking the time?
I started A Complete because the market was lacking a very effective pro-aging skincare routine, with innovative and high-quality products, but also with the aim of spreading a message of self-empowerment. I wanted the treatment to be practical and easy to use, in addition to being highly functional for daily skincare. I designed the line for complete, free women, who live their life to the fullest. It was very important for me that this routine was in tune with the busy and active lifestyles of women today.The multi-functional products are made from the newest developments in cosmetic technology; are easy-to-use, fast and effective; and the price is affordable considering the highly-concentrated formulas. The media has long been fostering an "anti-aging" philosophy. It is about time we stop buying into these ideas. A Complete doesn't promote anti-aging products but seeks to extend a pro-aging approach. We are not against aging; we are celebrating the ongoing process called life. Age is not a condition that needs to be cured, it is an amazing opportunity to live, learn, vibrate and enjoy. Aging is a part of that beauty that comes from within.
A Complete is a brand which gives back, can you speak more about the program?
Yes, 6% of proceeds will go to the Angelica Fuentes Foundation.  The goal of The Angélica Fuentes Foundation is to promote and encourage gender equality and women empowerment in Latin America as one of the most efficient tools for economic, social and environmental development in the region. We envision a world in which women and men cooperate and work together in a context of equality of opportunities; and where women are able to fully participate in all the areas of human endeavor, for their personal wellbeing as well as that of the communities they live in. To achieve this goal, we work with a model that measures the impact we have in communities and countries where we have a presence through our programs, our network of organizations or those for which we provide financial support and consulting.
What has been the biggest lesson you've learned throughout your business journey with A complete?
The single most important lesson I have learned, in business and life, is that I compete against myself. This means I work very hard to be better today than I was yesterday by challenging assumptions, developing the ability to be self-critical, and adopting an attitude of perpetual learning.To grow a company, I follow the same basic guidelines that I use to grow as a human being: work hard, have a plan, dare to risk, and don't be afraid to fail. This last statement is particularly true for women. We have been socialized to believe that failure is unacceptable, so we prefer to stay in the safe zone. But thinking conservatively and playing it small will never help you achieve ambitious objectives. I believe there are no mistakes but opportunities to keep on learning and improving. A key to success is not being afraid to fail and work hard with determination and discipline. 
PLUS: Meet The Dominican Influencer Who Launched Her Own Natural Beauty & Lifestyle Brand
What advice do you have for women who are looking to take a stab at the beauty business?
The beauty industry is a fantastic platform from where to share a message. Women use these products daily and it is possible to align a brand´s philosophy with values of tolerance, respect, solidarity, love, and acceptance. I encourage women who are looking to take a stab at the beauty business to go beyond the objective of obtaining positive financial results and think about how they can contribute to making this world a better place. Business environment presents formidable challenges for women. My advice is to believe in yourselves! Believe in your own talents and skills. Always remember that gender does not define you; therefore, it should not decide anything for you.  You are free to pursue your dreams. 
What's next for the brand? Any launches we can look forward to? 
We already launched A Complete in Mexico, and next year we are launching it in Brasil. I want A Complete to reach as many women as possible.  
Have you tried the A Complete Skincare line? If not, it's a must-have for any anti-aging concern you may have. Shop the full brand's line here, and thank us later.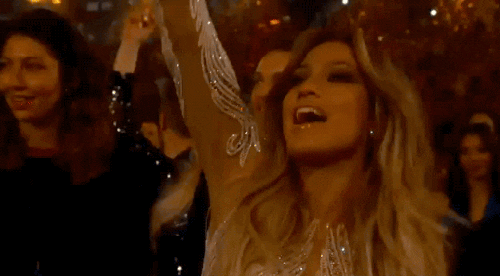 According to the United States Department of Commerce, Latinas are leading the pack when it comes to opening businesses. From hair salons, spas, beauty products, and more, history proves how business savvy Latinas truly are. And today, we're proud to showcase the real stories behind the inspiring beauty business owners. Be sure to keep us with our #LatinaGlamGetters on Latinas social platforms.