The Golden Globe nominations were presented Monday, and thankfully films such as 'Coco' and 'The Shape of Water' were among other successful notable players. However, the representation of Latino nominees is still falling short. 
MORE: WTF? Latinos Shut Out of 2017 Emmys
Though the Hollywood Foreign Press Association found ways of shed light on two fantastic films by Latino filmmakers, more work has to be done. We're thrilled Mexican director, Guillermo del Toro of 'The Shape of Water' has been nominated for best director, best screenplay - motion picture, and more. Alongside the hit November blockbuster 'Coco' running in the race for the best-animated picture, there seems to be a trend of the "forgotten" x-files. 
Let us refresh your memory of a few Latino actresses and Hispanic culture infused productions which have graced the screens of many this year. 
Where's the love and support for the hit Netflix series of Narcos? The video streaming service original series without a doubt had many viewers raving and rooting for it. And let us not forget of the powerhouse Mexican-American actress, Veronica Falcón and Brazilian actress, Alice Braga from Queen of the South. Sadly, there wasn't much appreciation for Rita Moreno's debut on the Netflix show, One Day At A Time. The show reflects a second generation Cuban familia with a single working Latina mother raising her children in American society. Of course, what about Jennifer Lopez's policing the streets of New York City with her action series on NBC's Shades of Blue? 
Do Latinos just need our own versions of awards when it comes to film, music, and all?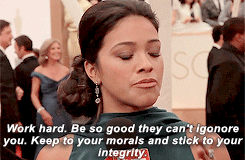 The 75th Golden Globe Awards is set to air January 7, 2018, on NBC at 5 p.m. PST and 8 p.m. EST.