Say what you want about Cardi B, but she's making some major #girlpower moves for her community!
MORE: Bruno Mars and Cardi B Will Be Touring Together and We Can't Wait
Though the 'Bodak Yellow' star is no stranger to speaking out and saying literally whatever's on her mind, she's still well respected and loved among her Bronx tribe. Through her raw and real rants, the former reality star turn Billboard record-breaking artist developed authentic fans who continue to support her.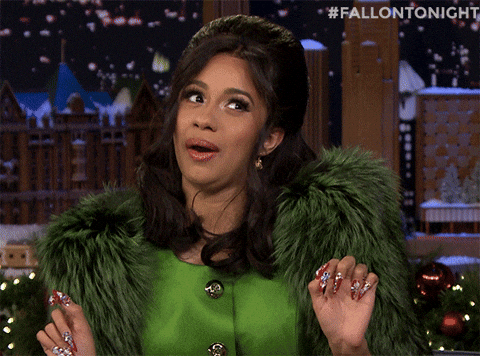 But with loyal fans came some internet troll haters who criticized the Dominican-Trinidadian artist for not fitting into the box of a typical role model young girls "should" look up to. After receiving backlash Cardi took into consideration that teens and little girls were watching her every move and vowed to clean up her language and act while on social media. Fair enough right?
Sadly it wasn't, haters continue to bash the 'Motorsport' rapper's actions and her comeback responses will make you rethink judging her ever again.
Recently the Bronx native posted a heartfelt message from her interview with i-D Magazine to all the young girls watching, listening, and looking up to her. The message was short, sweet, and too real for anyone who grew up on the other side of the tracks aka the hood. 
PLUS: Cardi B Reading Fire and Fury During the 2018 Grammys is Hilarious AF
While admitting she isn't trying to be a role model, the 25-year-old female rapper got real on what it's like to be a girl from the Bronx and see your dreams come to pass.
"I do however want to remind girls of any age that I was a young girl like them from the STREETS +MUD=BRONX where you dream big but it seems like dreams don't come true.I want to let them know that dreams do come true with hard work and prayer," said Cardi.
Many may not understand, but those who do know one - urban communities continue to lack resources such as health resources, recreational community centers for children, education advancements and more.