If you were able to attend The Women's March this year, chance are you saw some pretty epic signs. Even Cardi B made an appearance on a few feministas posters and let's just say they were poppin' AF. 
MORE: Brace Yourself! These Cardi B Memes Will Having You Cracking Up In No Time
From Washington, New York to Los Angeles millions gathered in the name of sisterhood in hopes to create change for women's rights in the upcoming years ahead.
In the name of women empowerment, many were inspired by the young Dominican artist and used her famous bloody moves lyrics on their signs to send a message to the GOP.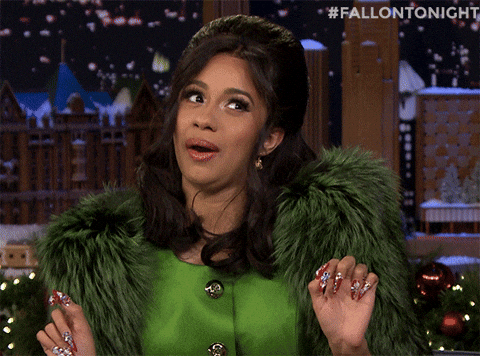 Of course, like a true girlboss, the "Bodak Yellow" star praised those who were marching by shouting them out on her social media. In a gallery of her favorite Cardi inspired signs, she captioned the photos with, "OOOOO YEEEEAAAA LADIES !!!!!!!!Do You want to know what gets disrespected the most? WOMAN!" We couldn't agree more!
PLUS: Cardi B Just Surpassed Beyoncé in a Major Way
Here are some of the epic bloody moves inspired signs that made it