This article originally appeared on Love Sujeiry by Delyanne Barros.
I began using Tinder last summer during a Greek island hopping trip. For the past ten years, I have booked a few trips with a tour group so that I can meet new people while I'm exploring an unfamiliar city. When I arrived in Greece, everyone in the group was over 70 years old, and although I have nothing at all against older people, they are not going to provide the same generational connection that I would have with someone in my own age bracket.
MORE: There's A New Tinder-Inspired Dating App For Latinos
That's where Tinder came in. To many women, the idea of using Tinder in your own hometown sounds risky, but using the popular dating app while traveling is a real adventure while traveling solo. Foreigners know that you're just passing through and most of them are just happy to hang out with an American, practice their English, and learn more about our culture. They are not necessarily looking to hook up or even engage in any kind of romantic rendezvous. So while in Athens, I decided to take a chance.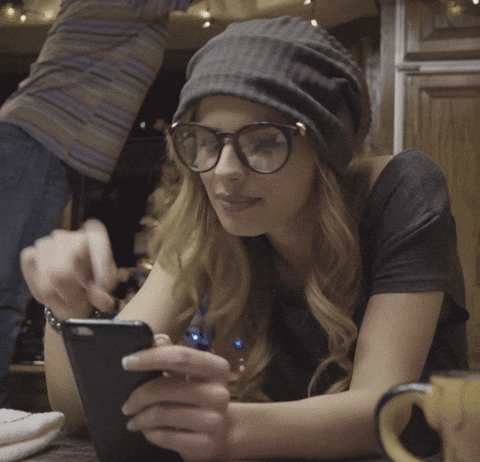 I opened up my app. As I mindlessly swiped right and left, I received a message from one of my matches. He was a banker who rode a motorcycle— I was hesitant and intrigued. He asked me if I wanted to meet up for a drink and suggested a wine bar. I did some quick research and confirmed that the place existed and that the area was a safe and popular street frequently visited by foreigners and locals. Once I was sure, I texted him "sounds good!"
I'd be lying if I said I wasn't nervous heading to the restaurant. I had never had a blind date abroad and I wasn't sure what to expect. To my surprise and relief, he looked just like his photo, very handsome and fit, and the restaurant was absolutely lovely. In fact, it looked so rustic and hipster that it could have been plucked right out of Brooklyn. It had seemed like the Edison bulb trend had extended even to Greece. The menu looked fantastic as well as the drinks. I couldn't wait to dive in.
We pored over the menu as he patiently explained to me what each ingredient meant to make sure that I would like the dish. He also suggested some wines we should try and explained their origins. The waitress, who was drop-dead gorgeous, came over to take our order. He courteously greeted her then ordered what we wanted in Greek. His attention then immediately turned to me.
It was a breath fresh air compared to the nightmarish dates I had been on back home.
The whole evening was a surreal experience. Here I was on a date in Greece with a great guy, sitting alongside other Greek locals, and all because I decided to use my Tinder app. Not only was he a good looking and gracious host, it turned out that we had a ton in common. Although he was a banker by day, his real passion was fitness— CrossFit to be exact. In a few months he would also be running a Spartan race. I had completed one earlier last year and we talked and talked about our love for all things fitness and outdoors. We talked for hours ordering plate after plate of delicious foods and glasses of wine from all the regions in Greece. It was one of the best dates I had ever had.
At the end of the night, we exchanged numbers and followed each other on Instagram.
Although we knew we'd probably never see each other again, we were both happy to have shared such a surprising evening with a complete stranger.
PLUS: Tinder is Now Embracing the Transgender Community
He was a perfect gentleman when we parted ways. He hailed a cab for me, gave me a kiss on the cheek, and wished me a safe trip home. As I stepped into the cab, he bid me kalispera and I reveled in the evening's unexpected turn. All thanks to Tinder.