For the Latin community, Navidad begins as a beautiful banquet full of Buñuelos, Croquettes, Natilla, Arroz con Leche, y mas, as we wait for the clock to strike 12 so we can officially get to unwrapping. You know how that goes. Christmas Eve or Noche Buena is our official Christmas celebration – with a side of Coquito or your favorite cocktail of choice. And since we're officially in Christmas countdown mode, LATINA has curated a selection of gift ideas for beauty products from Latin and Hispanic founders.
For all the beauty lovers en la Familia, nothing says I love and appreciate you more than a gift focused on nourishing and enhancing the qualities that make us who we are. As Latinos, one way we express ourselves is through beauty. Our hair texture, nails, lips, and overall complexion speak volumes of our Latin and Hispanic heritage and we take the beauty rituals taught to us by the members of our family with us through life. This year, adorn the tree with personalized presents from these Latin brands that will enhance your beauty routines, and champion each and every person in your life with a glorious unwrapping reveal.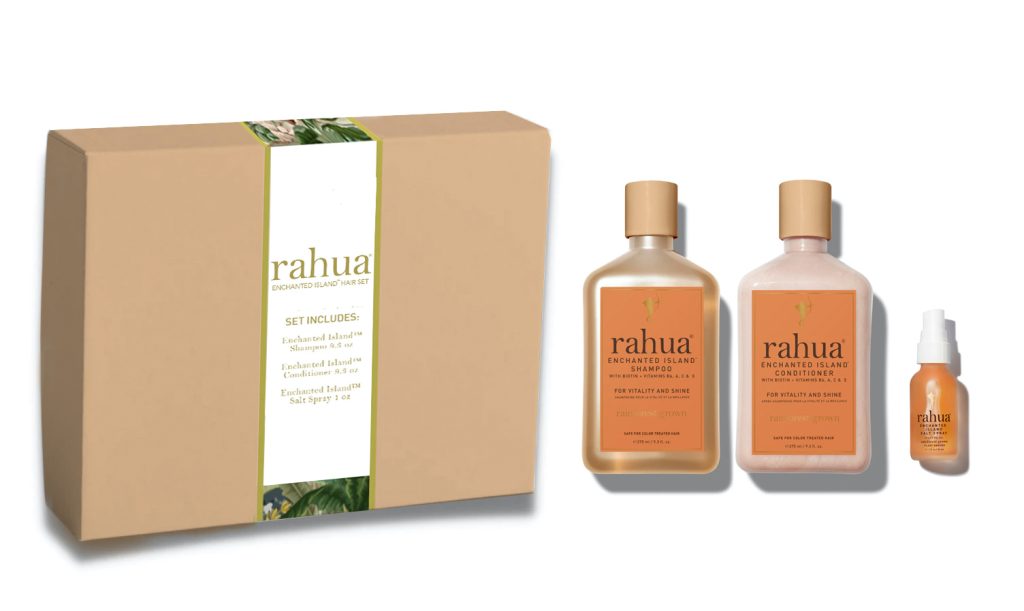 Rahua Enchanted Island™ Hair Care Set
$80.00
Rahua Beauty founders Fabian Lliguin and Anna Ayers set out to create plant-based hair and body care products infused with antioxidants and ingredients from the Amazon Rainforest. As environmentalists, they had been introduced to Rahua Oil – nurtured from the Rahua seed – while working with the Quechua-Shuar tribe, the indigenous people of the land. Lliguin, an Ecuadorian-born hairstylist, and Ayers, learned from the women of the tribe that Rahua oil had been used to nurture their hair and skin for centuries on end. The Rahua oil could only be procured through sacred rituals performed by the Amazonian women and as the main ingredient of the brand, the people of the tribe have helped formulate the oil to incorporate it into many of the products clean formulas since the beginning.
The gift set includes the plant-based biotin shampoo and conditioner from Rahua's "Enchanted Island" collection and the tropical "Enchanted Island" salt spray, which has notes of guayaba, hibiscus, and maracujá. Our lustrous strands come in different textures and the gift of hair-care is just one of the many ways to show your affection through un regalito.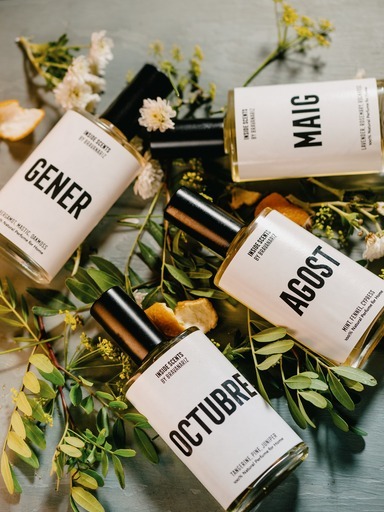 Bravanariz Four Seasons Pack
$180.00
For the scent-loving person on your list, the Bravanariz "Four Seasons" pack will fill their hearts and home with bliss. Octubre, Gener, Maig, and Agost, are four home aromas symbolizing each season. Octubre represents fall and has notes of tangerine, pine, and juniper; Gener correlates to winter and smells of bergamot, mastic, and oakmoss; Maig is spring with lavender, rosemary, and rockrose; and Agost is dedicated to summer with mint, fennel, and cypress. Bravanariz founder Ernesto Collado created the brand in Costa Brava, Spain, and uses pure steam distillation hydrolates from wild plants to limit the alcoholic grade in each product.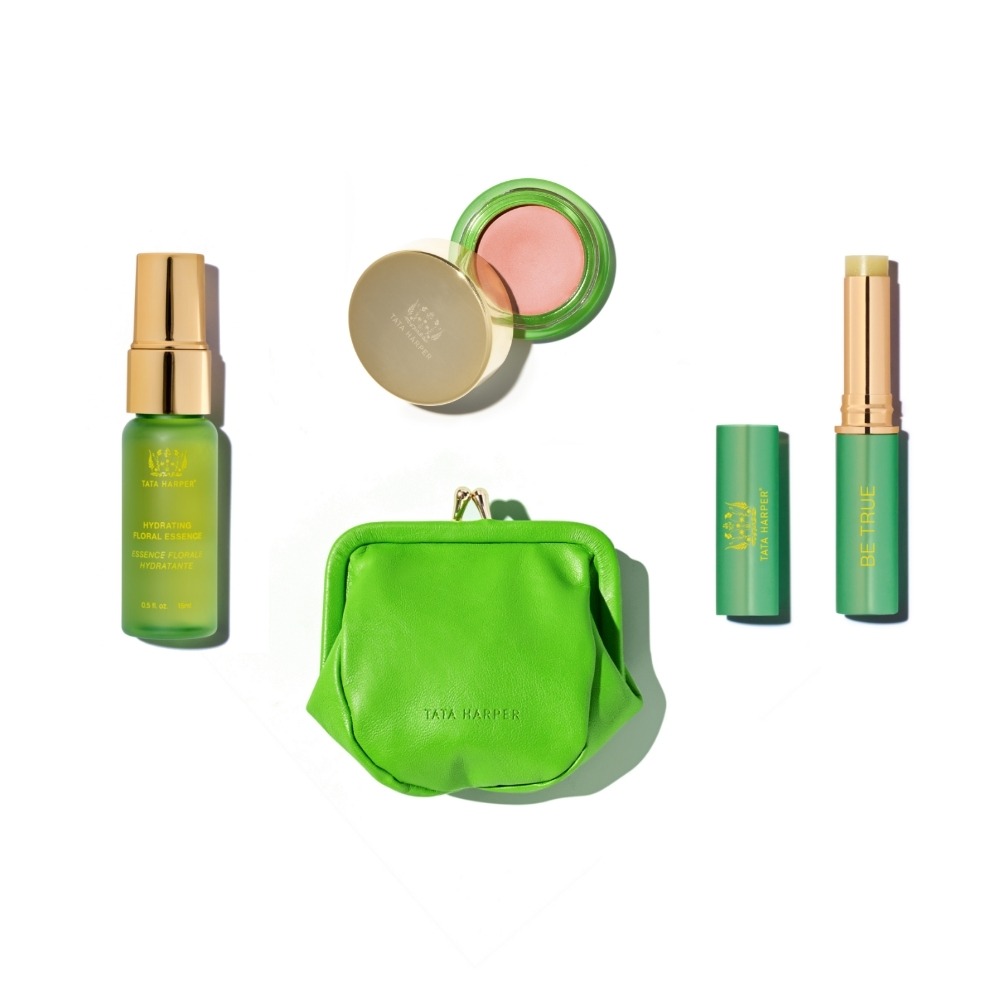 Tata Harper Purse Essentials Set
$85.00
Que Latina conoces that isn't on the go? Our purses are filled with a bevy of essentials that'll come in "the clutch" at any given moment.
The Tata Harper "Purse Essentials" is a perfect set for those who love the small details in life. The custom Tata Harper monedita pouch contains three pocket-sized beauty products: the "Hydrating Floral Essence," a mist infused with hyaluronic acid, the "Lovely Cream" blush in dusty pink, and the non-tinted "Be True" lip treatment. Tata Harper's lovely, luxe packaging makes this a beautiful and useful gift set for your friend who's always on-the-go.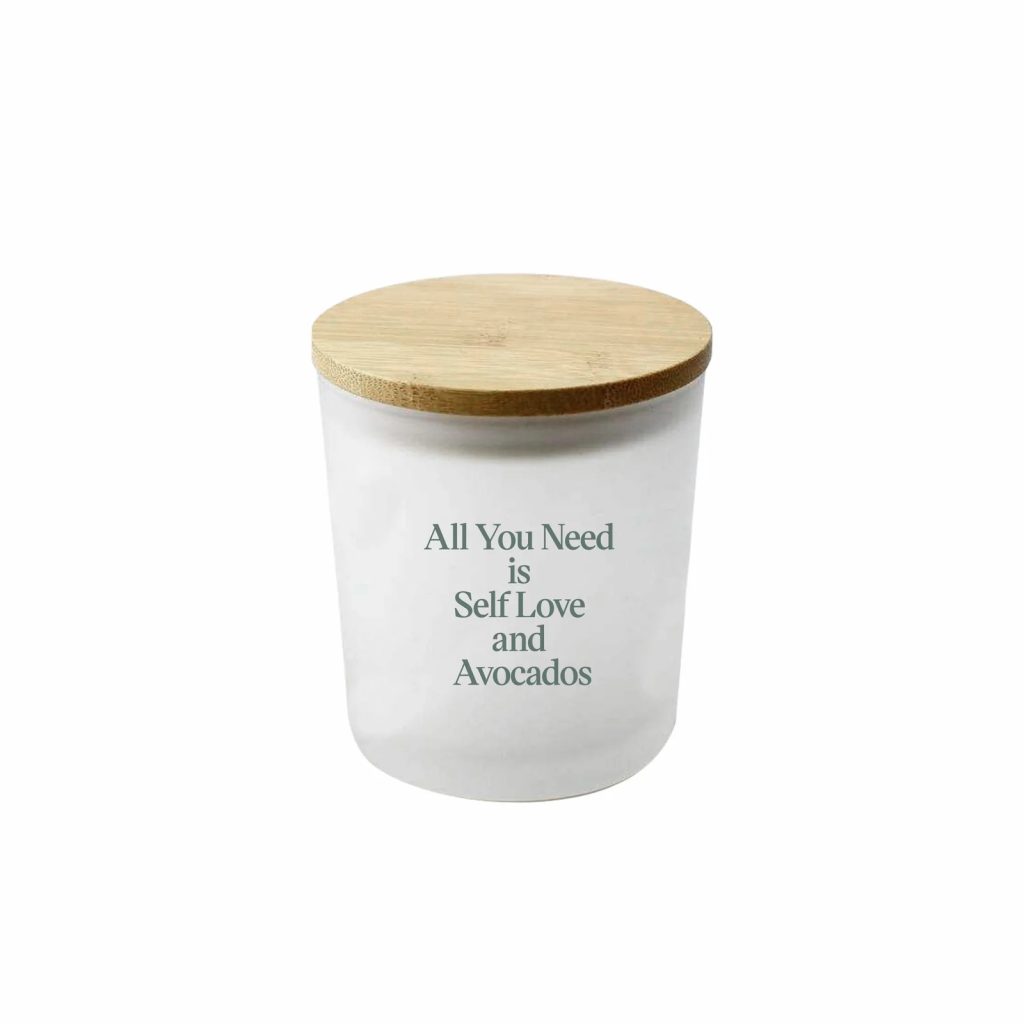 Eva + Avo Self Love Candle-Cacao Wild + Mystic Herbs Scent
Originally $29.00 reduced to $24.99
This next present is one that will be used on a daily basis during the cozy months, plus its logo doubles as an expressive accent to decorate your giftee's home. The Eva + Avo "Self Love" scented candle is an extension of this eco-friendly beauty brand's line of hair and body care. Branded with the quote, "All You Need is Self Love and Avocados," the scented candle is 100% made of vegetable soy wax and is scented with Cacao Salvaje and Hierbas Místicas.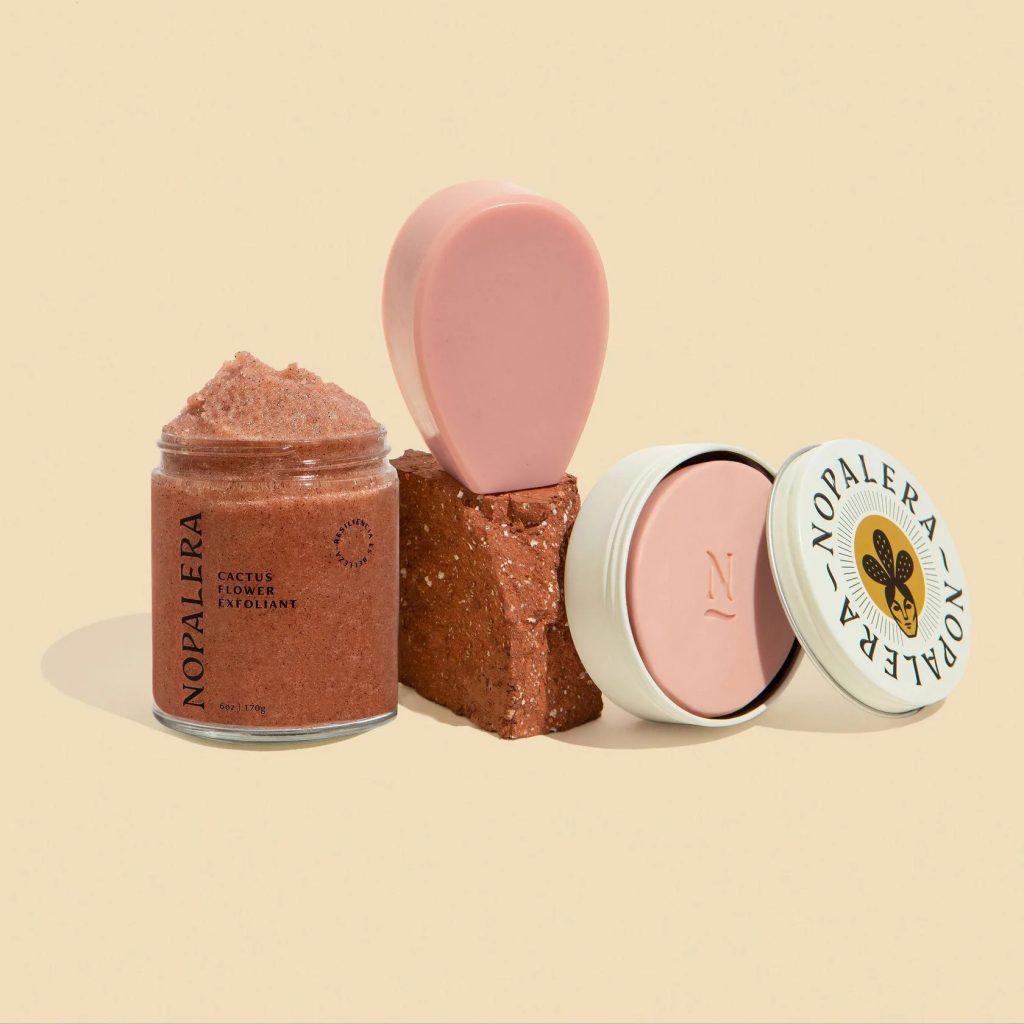 Pink Flower Bath Set
$71.00
Nopalera's "Pink Flower" bath set will be sure to create a spa experience for your loved one. In 2020, Sandra Lilia Velasquez founded Nopalera, introducing Nopal – a cactus plant packed with nourishing benefits – to the world as a hero ingredient and symbol of her Mexican American heritage.
Included in Nopalera's "Pink Flower" bath set is its iconic "Cactus Flower" exfoliant, a three-in-one cleanser, exfoliant, and moisturizer, blended with hibiscus flower, as well as, the brand's original "Flor De Mayo" cactus soap, a cleanser made with pink clay, plant butters, and jasmine oil. For particularly dry winter days, the set also includes the "Flor de Mayo" moisturizing botanical bar, enriched with jasmine oil, vitamins E and K, and omega fatty acids.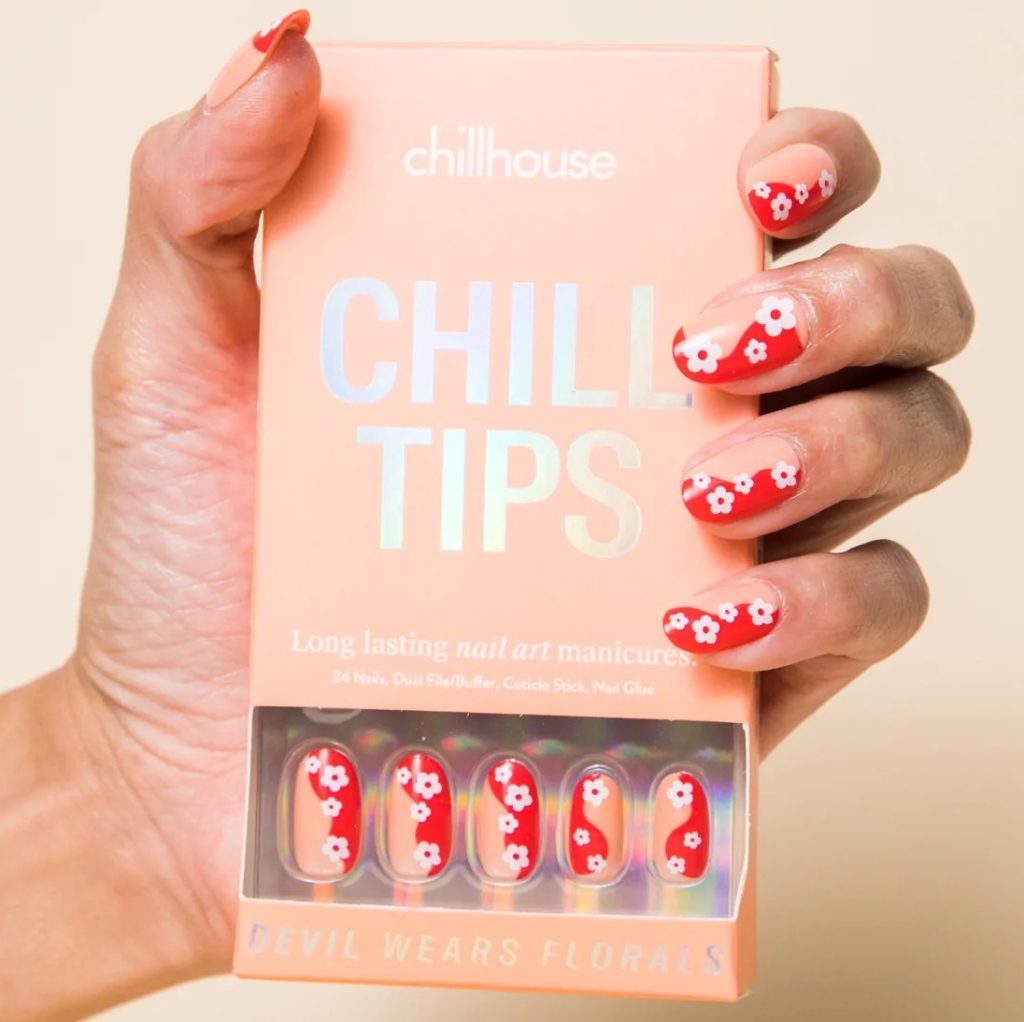 Chillhouse Press-On Nails in Devil Wears Florals
$16
Press-on nails are the perfect stocking stuffer. We've all been there: you're about to step out of the house, you look down at your nails, and realize it's time for a reset. Chillhouse founder, Cyndi Ramirez, gets it. The Chillhouse press-on nails in "Devil Wears Florals" is one of many press-on sets the Colombian American entrepreneur has created. The kit includes 24 nails, an application glue, a cuticle stick, a nail file, and a dual-sided buffer. Pair the $16 nail set with Chillhouse's nourishing On the Mend Cuticle Treatment ($25), and your nails will look like they've just received a salon-quality manicure.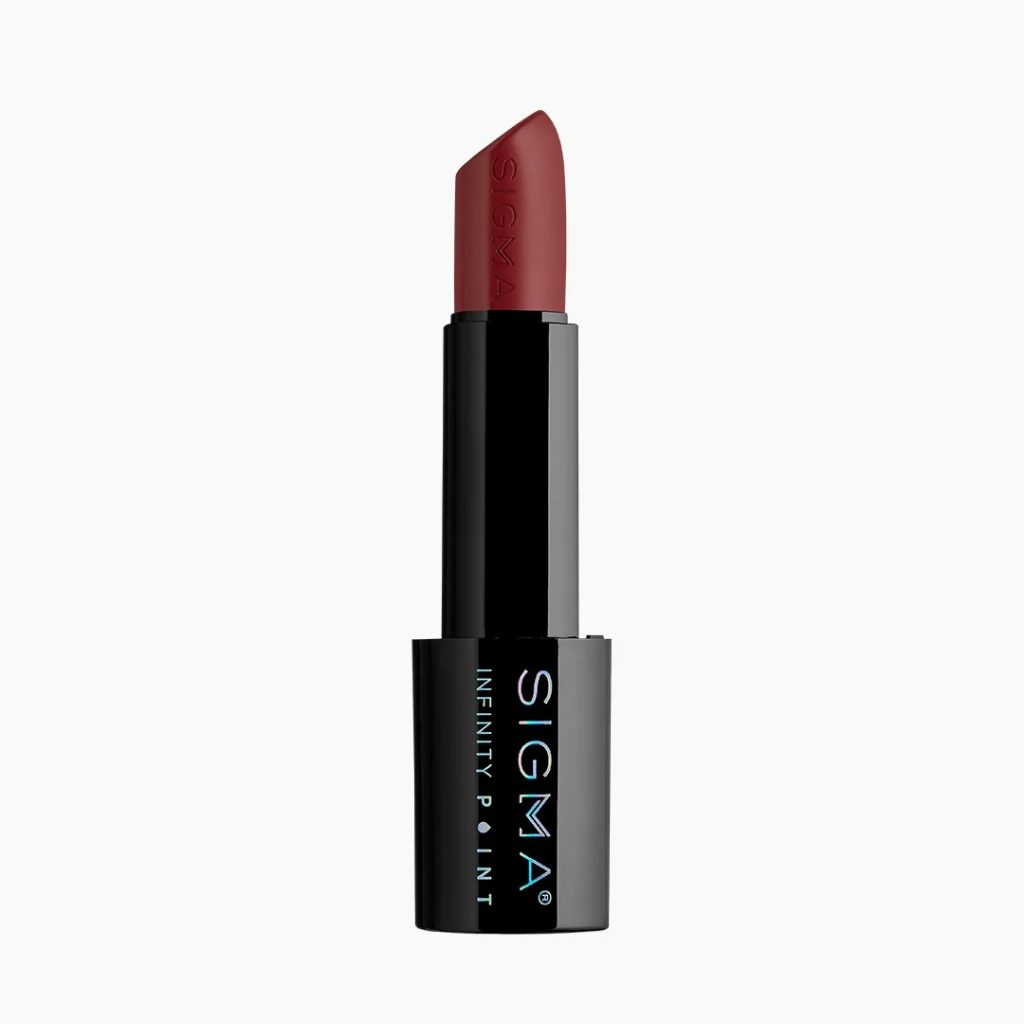 Sigma Beauty Infinity Point Lipstick
$28
Another great stocking stuffer is the Sigma Beauty Infinity Point Lipstick. Sigma Beauty's founders Dr. Simone Xavier, and her partner, Rene Xavier Filho, are Brazilian natives, and have recently released a new collection of satin finish lipsticks with one goal in mind: for the lipstick to never lose its rigid application edge. The four new shades – Peach Tea, Red Velvet, New Mod, and Scarlet – are all packed with vitamin E, jojoba oil, and sunflower seed oil.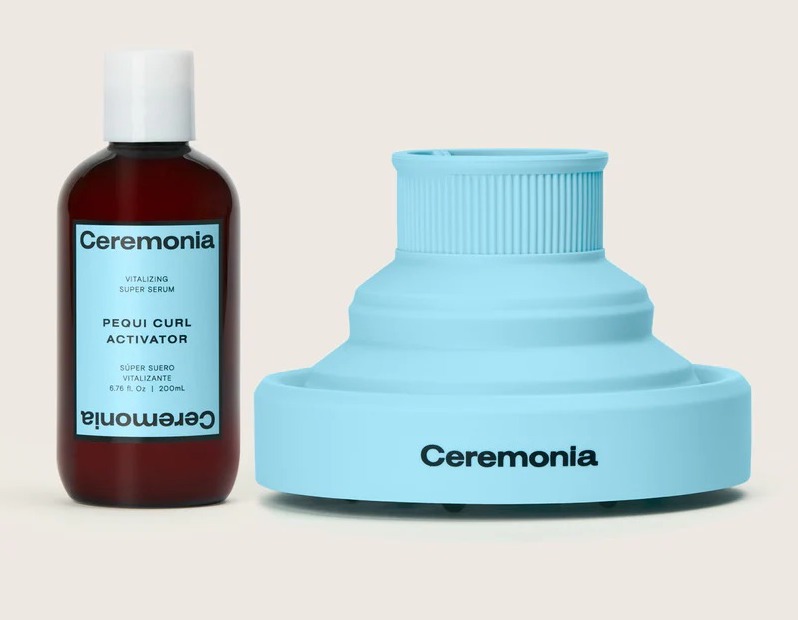 Ceremonia The Curl Manifest Kit
$58 reduced to $35
The curls deserve their own Christmas presents too. The first time I got my hands on my sister's curl diffuser – her holy grail of innovative hair tools – I discovered a whole new level of confidence and unfortunately an absurd amount of hair gel.
Now comes Ceremonia's baby blue "Collapsible Hair Diffuser de Rizos" attachment and the "Pequi Curl" activator serum set made to diffuse curls with ease. Swedish-Latina founder Babba Rivera launched her sustainable and clean hair-care brand, Ceremonia with the goal of empowering confidence, naturally. The "Curl Manifest" kit is a two-product love story that works together to style and prep the curls with maximum hydration, volume, and protection.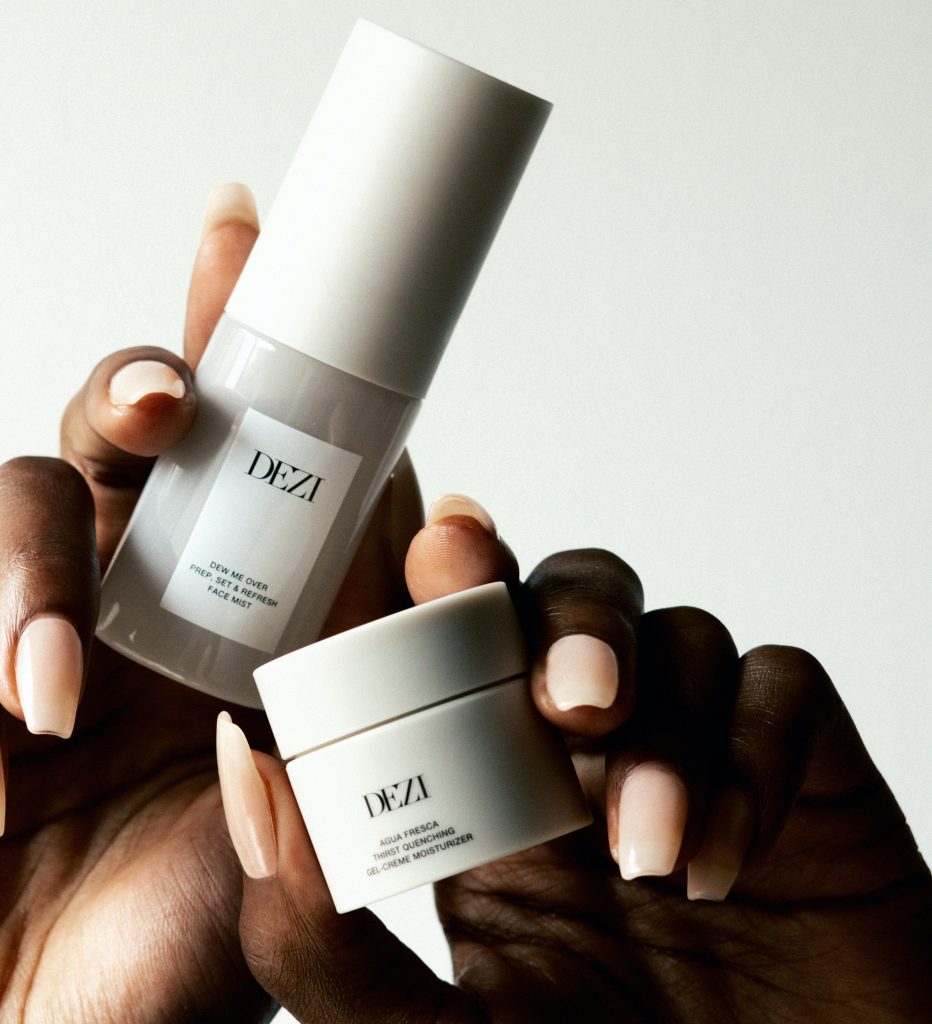 DEZI Skin Dew Me Fresca Prep & Set Kit
$30
Desi Perkins, an established makeup artist and well-followed beauty Youtuber, is the co-founder and creative director of the skin-care brand, DEZI Skin. The Mexicana's minimalistic "Dew Me Fresca" two-piece travel set will give the gift of ultra skin-care hydration.
The miniature duo is essential for the dry winter air. "Agua Fresca, or "fresh water", comes in a gel-crème consistency and is formulated with niacinamide, hyaluronic acid, fruit antioxidants, and ceramides. "Dew Me Over" is a refreshing face mist that absorbs into the skin and will set your makeup in place.
Covey Level Up Face + Body Routine
$209
For the friend in dire need of a proper skin-care routine, and who struggles with skin sensitivity woes, bless them with the Covey "Level Up" face and body collection. This gentle, hypoallergenic, and dermatologist-tested skin-care line was founded by amigas Christina Garcia and Emily DiDonato.
The Covey "Level Up Face + Body" collection sets you up for success by simplifying the routine. Included in this collection is the "First Of All" cleanser to wash the day away; the "Next Up" vitamin C serum which works to brighten the skin; the" Last But Not Least" moisturizer developed with squalane, hyaluronic acid, and glycerin; the "Sleep Tight" Bakuchiol serum, a gentle alternative to retinol; and the "Last Drop" body lotion – I have used this weightless body lotion 'til its actual last drop. The skin-care collection has soothed my rosacea-prone skin and has clearly outlined the benefit that each product adds to my routine.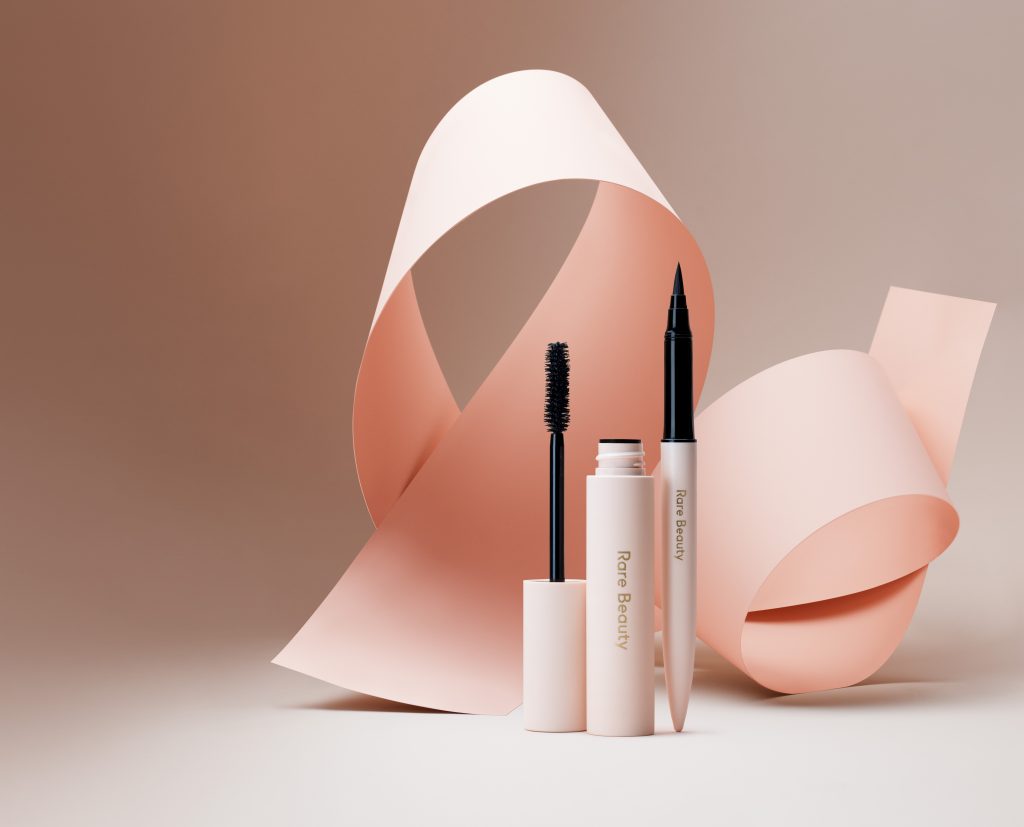 Rare Beauty Perfect Strokes Eye Essentials
$28
Rare Beauty by Selena Gomez has emphasized the message of self-love, acceptance, and positive affirmation since the brand's inception. When the Mexican-American actor and musician launched Rare Beauty, she initiated a movement in the makeup world.
The Rare Beauty "Perfect Strokes" eye essentials holiday set will have your loved one feeling merry and fierce. The "Perfect Strokes" universal volumizing mascara applies smoothly, giving lashes definition, length and volume. The mascara comes paired with the "Perfect Strokes" matte liquid liner, which makes for an eye makeup duo we can never have enough of.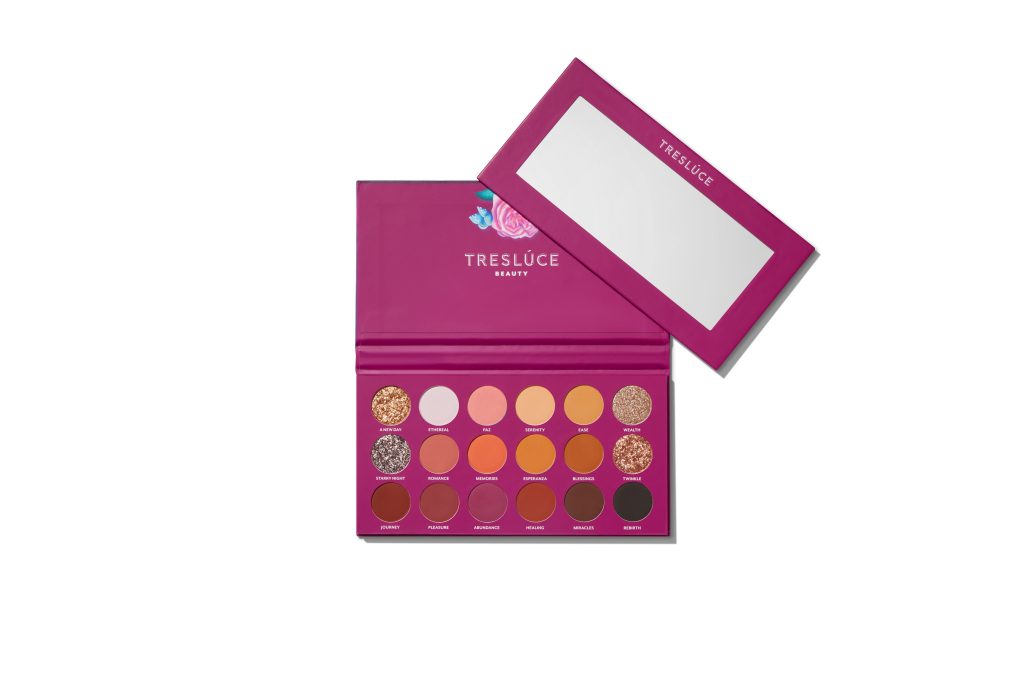 Treslúche Beauty Midnight Deseos Collection by Becky G
$108
The Treslúche "Beauty Midnight Deseos" collection is an assortment of eye shadows, lip tints, gel liners, makeup brushes, and false lashes. The eye shadow pigments in the "Midnight Deseos" shadow palette feature a variety of metallics, neutrals and deep powders, and are joined by four essential eye shadow application brushes. Treslúche beauty founder and Latina musical artist Becky G incorporated the "Bold y Atrevida" liquid lip tint duo in "Amor and Vino" to add some sass to the collection. The "Intenso" gel liner trio comes in "Icy," "Bold," and "Confident" and will add a shimmering accent to pair with the "Illusión" vegan 6D lashes. As for all the immersive and colorful packaging designs seen throughout the Treslúche beauty line, the brand prides itself in collaborating with Latinx artists.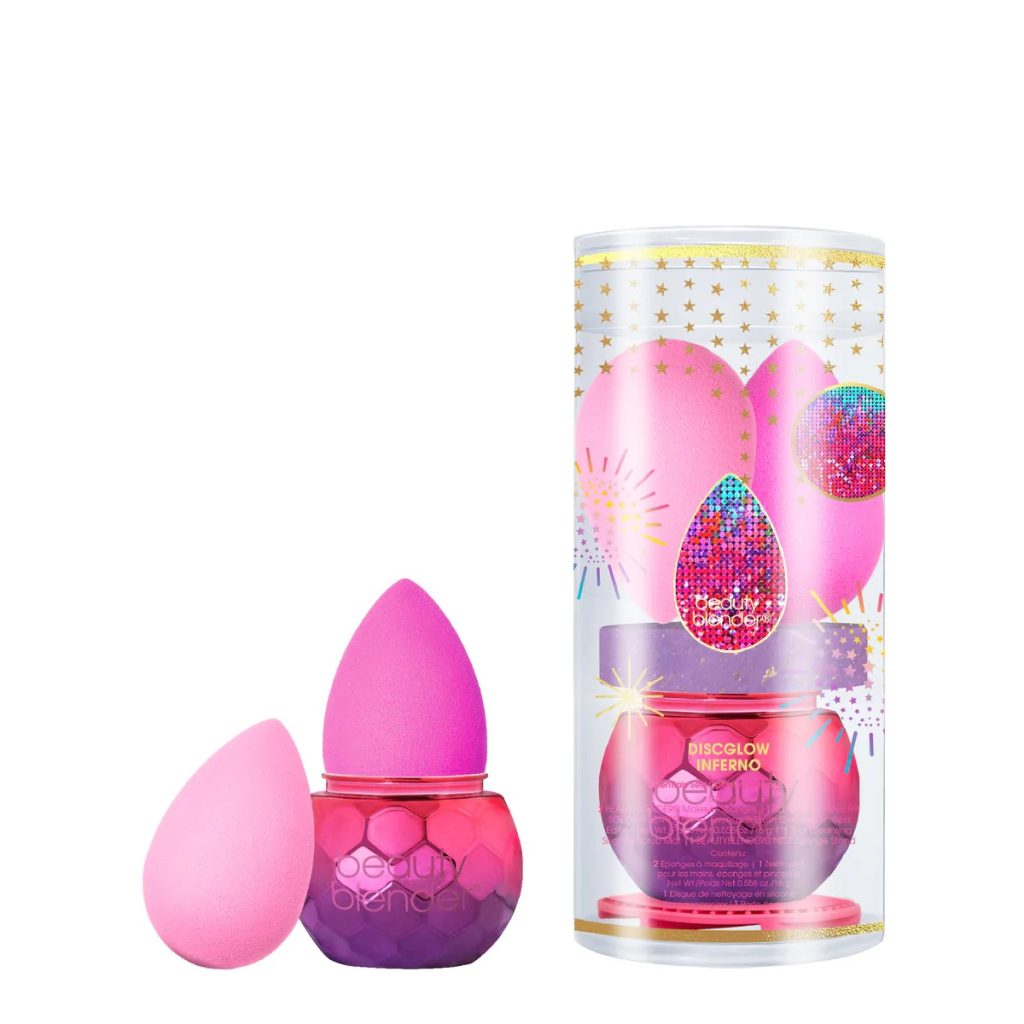 Beautyblender Discglow Inferno Essentials Set
$36 ($58 value)
Makeup artist Rea Ann Silva, an alumni of the Los Angeles Fashion Institute of Design & Merchandising, created the ingenious makeup sponge brand, Beautyblender, and cultivated an innovative approach to blending out liquid and cream products evenly. The Beautyblender "Discglow Inferno" essentials set provides two pink sponges, a scrub mat that will make tool-cleaning easy, a Beautyblender stand, and a beauty sponge cleanser that will prep the Beautyblender for maximum, long-lasting use.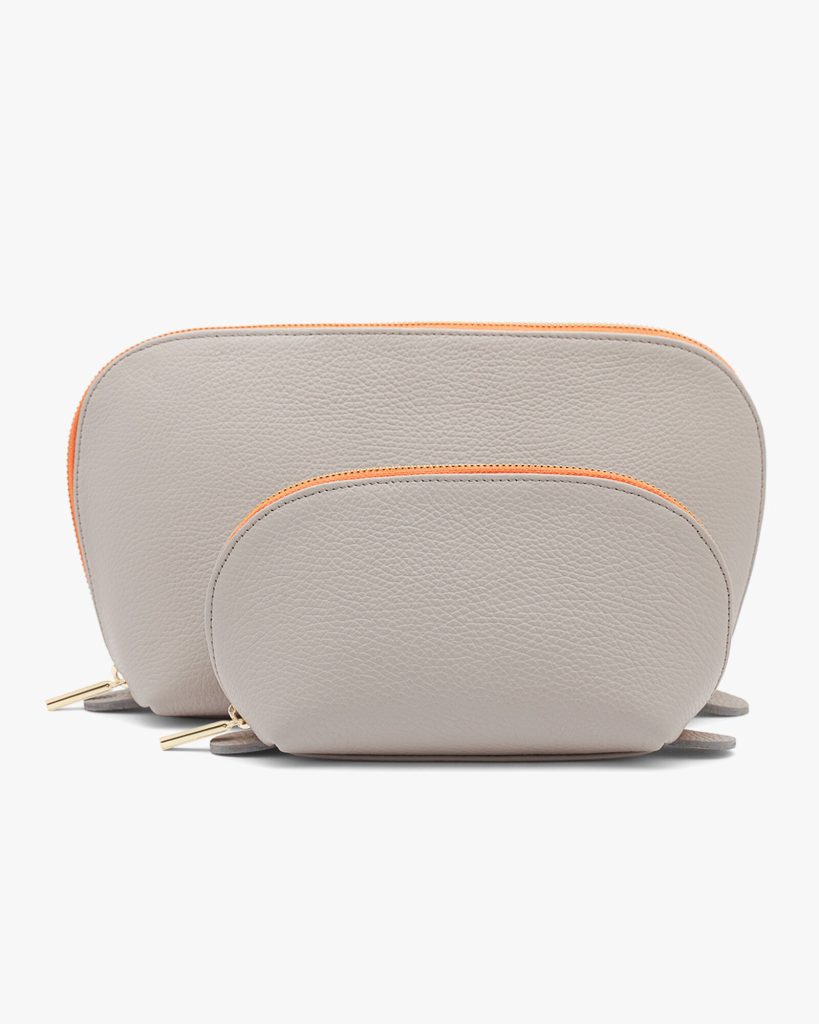 Cuyana Leather Travel Case Set
$128
Cuyana's luxurious handcrafted leather travel case set has spill-friendly microsuede interiors to house makeup, jewelry, and toiletries. The artisanal brand was founded by Ecuadorian-born-and-raised fashion creative Karla Gallardo with co-founder Shilpa Shah. Cuyana's workshop is in Argentina, where 12 monochromatic colorway options are made to order, with the option to customize the case with your giftee's initials.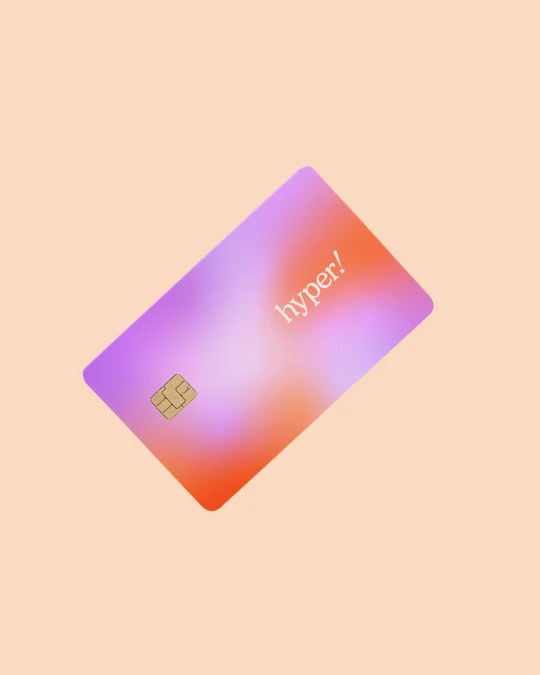 Hyperskin! Gift Card
$10, $25, $50, $100
As we all know, skincare is not always one-size-fits-all. We each look to target and enhance different aspects of our complexion with the objective of plumping, moisturizing, and protecting the skin barrier at all costs. Hyperskin founder, Desiree Verdejo, set out to create a vegan skin-care line fueled by clinical formulas suited for all skin types. A gift card is always a guaranteed crowd-pleaser representing options without risking the woes that come with holiday present returns.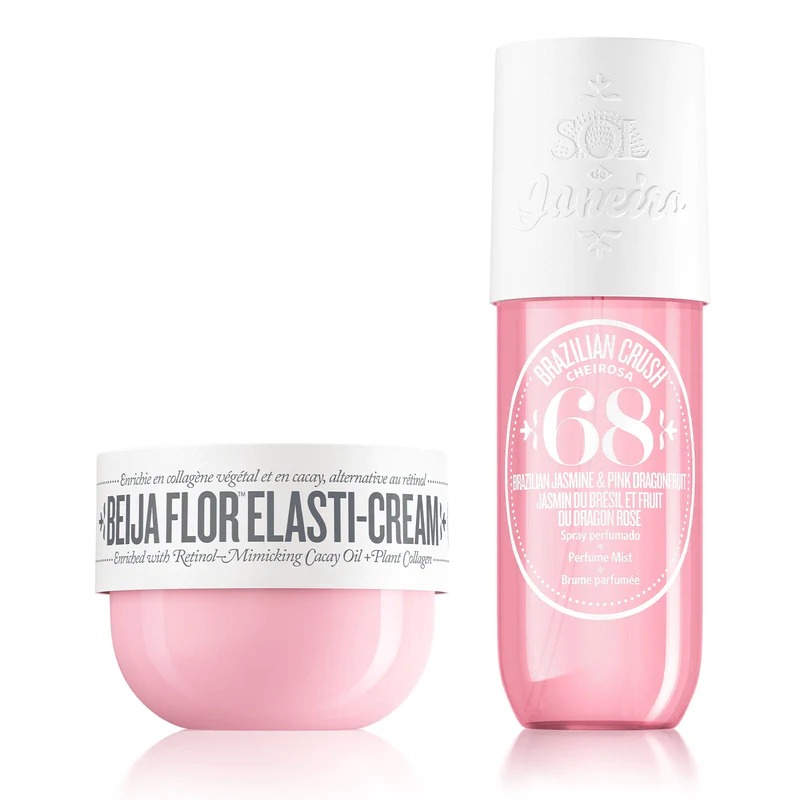 Sol De Janeiro Beija Flor™ Duo Set
$83
Take a special someone in your life to a tropical place this Christmas season with the Sol De Janeiro "Beija Flor" duo set. The "Brazilian Crush Cheirosa '68" perfume mist included in this sweet-scented regalito is inspired by Rio's oceanside gardens and has notes of dragonfruit, hibiscus, and vanilla. As the accompanying member of the holiday set, the body cream is rich-in-texture and works to nourish and plump the skin (and booty).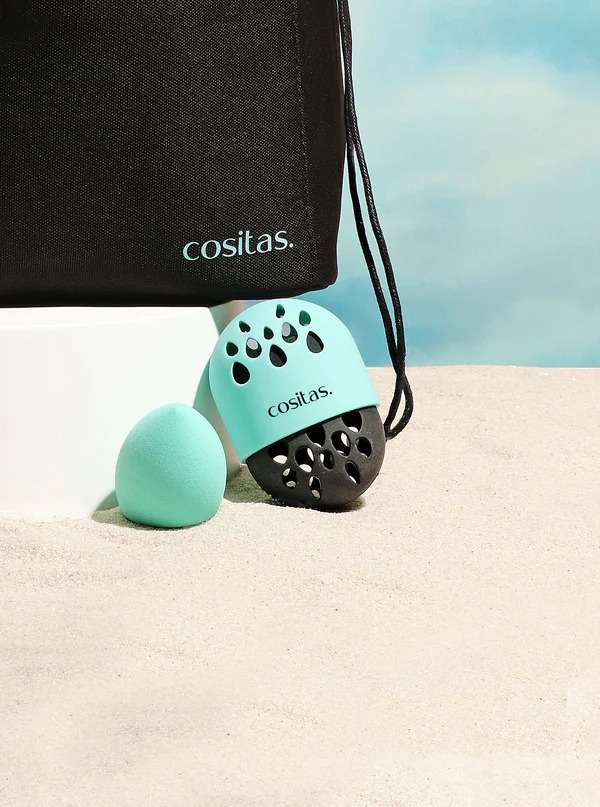 Cositas. Makeup Sponge Travel Case
$22.99 reduced to $12
Typically, the beauty sponge goes wherever you go. And if it's already been added to the e-cart of makeup tools to gift, the "Cositas." makeup sponge travel case will keep the beauty sponge protected from interacting with germs found on hard surfaces. Not only did Cositas founder Krystal Vega make the travel-friendly "Cositas." makeup sponge case washable, but she also designed it with air pockets to allow the sponge to air dry.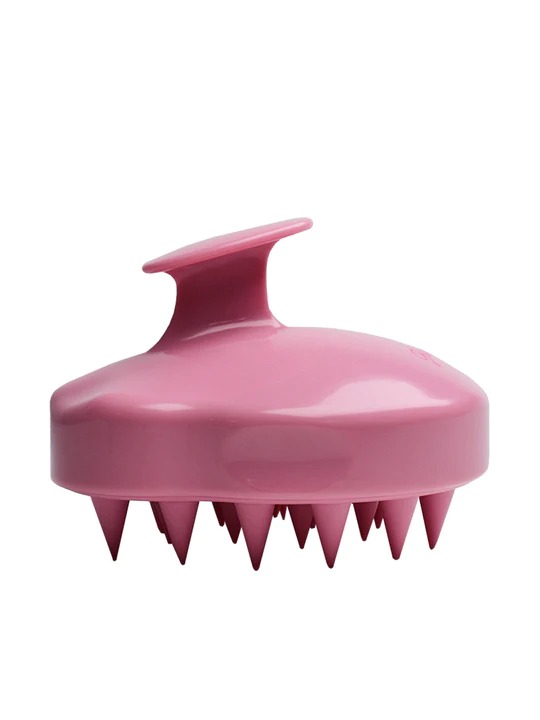 Rizos Curls Pink Scalp Massage Brush
$12.99
Hair quality begins at the scalp. The Rizos Curls Pink Scalp Massage Brush is a gift anyone can and will enjoy, regardless of hair type. A scalp massage brush helps release tension, stimulate blood circulation, and works to exfoliate the scalp. "Rizos Curls" founder Julissa Prado, an Afro-Latina entrepreneur born in Los Angeles, launched the hair massage tool as an extension amongst her line of curl-dedicated haircare products.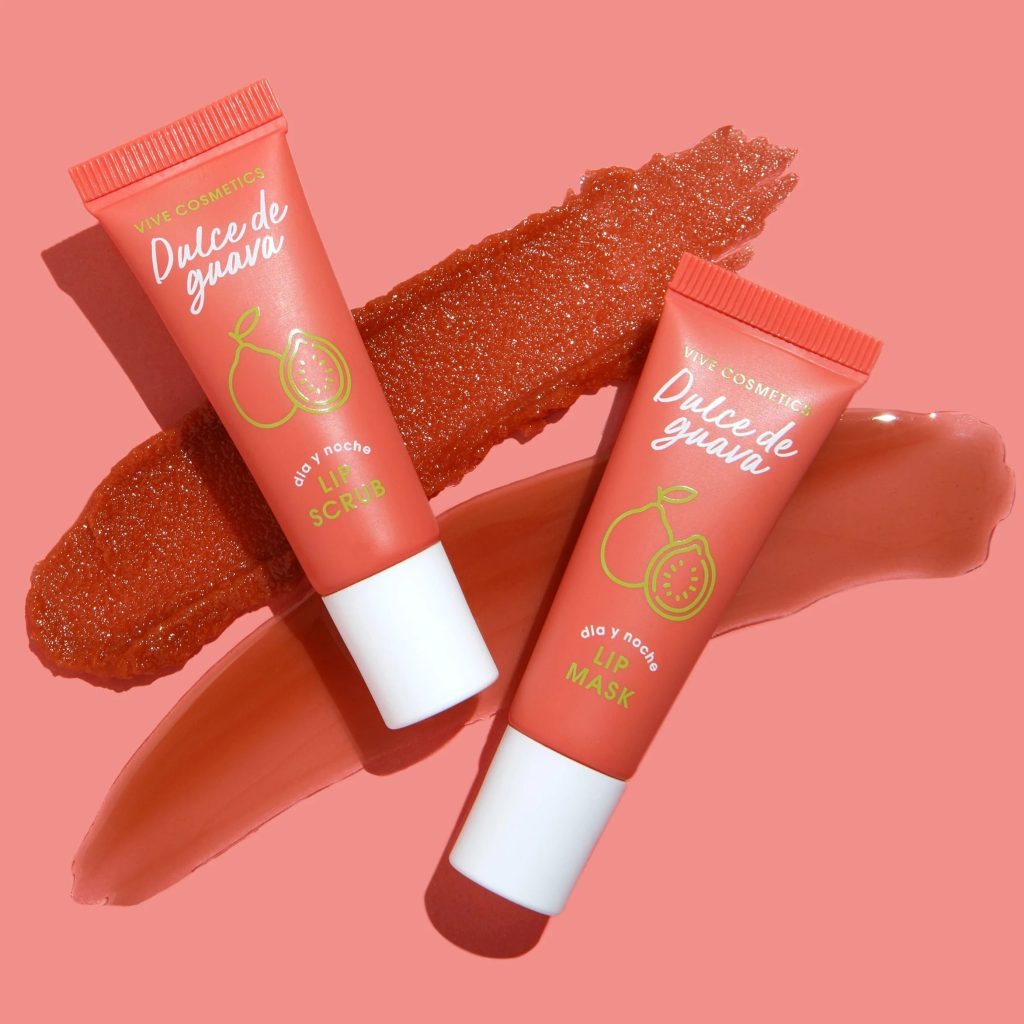 Vive Cosmetics Dulce de Guava Lip Care Duo
Original $17 reduced to $12.75
Los labios cuéntan todo [the lips say it all].
And from time to time, your lips will let you know when they're just not feeling their best. Whether they burn, feel dry, or get flaky, that's your skin begging you for some lip exfoliation. Joanna Rosario and Leslie Valdivia's Vive Cosmetics "Dulce de Guava" lip scrub exfoliates and conditions, with a blend of fine sugar, guava, sunflower oil, jojoba oil, castor oil, and more. After, follow with the "Día y Noche" lip mask – a lustrous blend of butters.
---