TUMBAO (@tumbao.popup), the pop-up concept celebrating fashion, art, and craft by emerging Latin American artists, is running in New York now through December 23rd. The pop-up slash event-series hybrid, founded by Valentina Pozo, is presented in partnership with designer Genoveva Pedrero of the accessories line de María. In its few weeks open, TUMBAO has made a splash on New York City's Lower East Side, bringing crowds for their grand opening party, hosting a salsa dance class, a cocktail party with Yola Mezcal, and of course displaying racks of incredibly unique clothes and accessories from all around Latin America.
To help you with presents this holiday season, we curated a gift guide of some of our favorite pieces featured at TUMBAO, available for last-minute shopping in-store at 20 Orchard Street, NYC.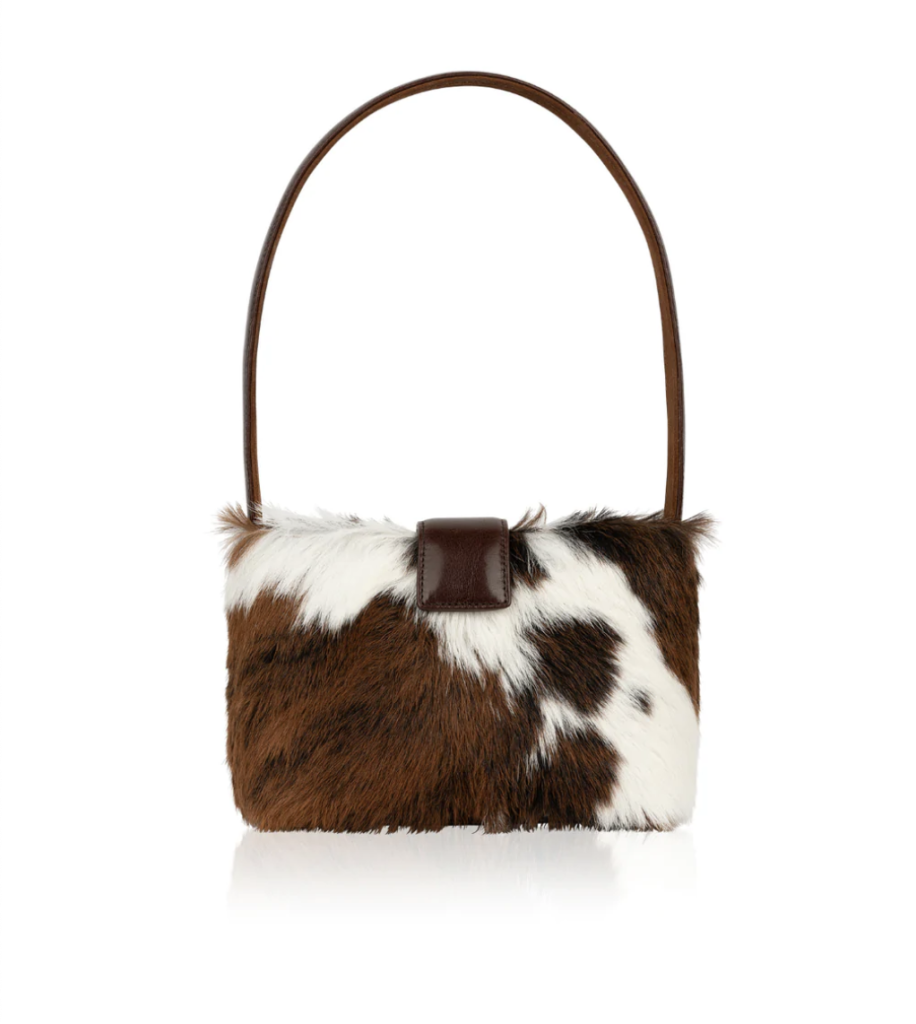 1. de María La Peque Shoulder Bag $495
The Peque bag is the perfect structured shoulder bag to take you from day to night. Inspired by the bold colors and thoughtful symmetry of Luis Barragan and Ricardo Legorreta's architecture. Lined with deadstock suede and includes an inner pocket and magnetic clasp. Pequeña pero picosa. Made in Mexico, con amor.
"De Maria is an ethical accessories line celebrating the power of design collaboration beyond borders. The brand works with artisan workshops in Mexico to co-create unique pieces using local materials. We believe in ethical manufacturing, fair wages, long lasting designs, creative collaboration, and celebrating traditional design techniques."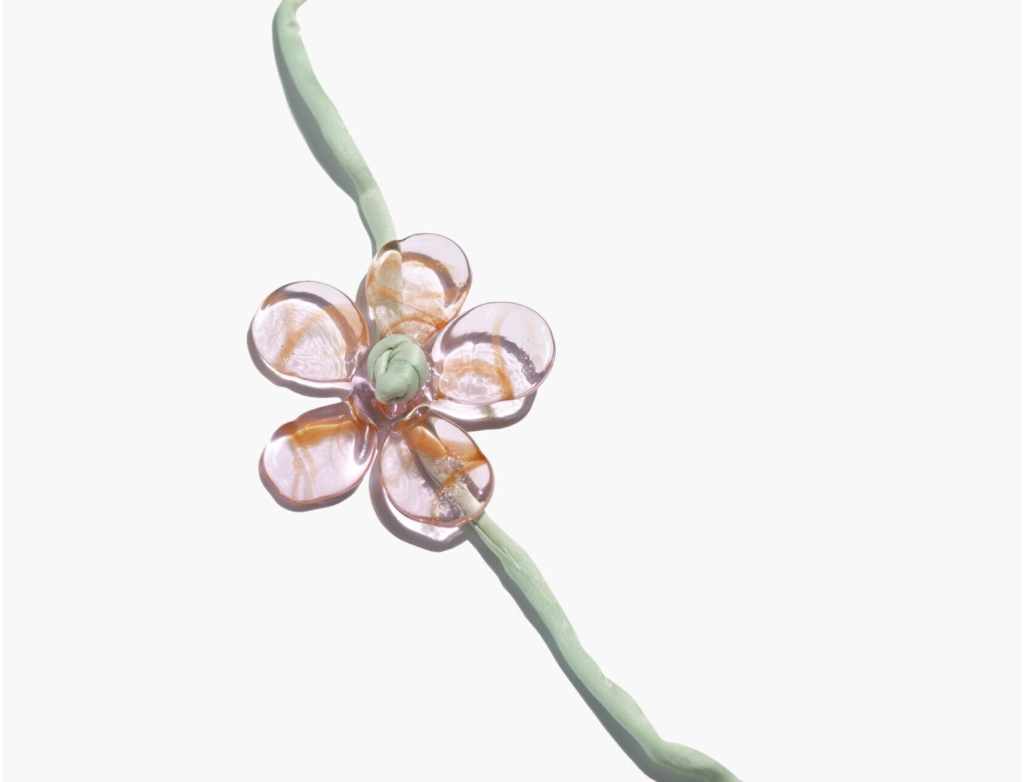 2. Studio Conchita Dahlia Necklace $150
Materials: Handmade marbled glass flower, silk cord, adjustable length
Studio Conchita is a glass studio based in Mexico City making homewares, jewelry, and accessories.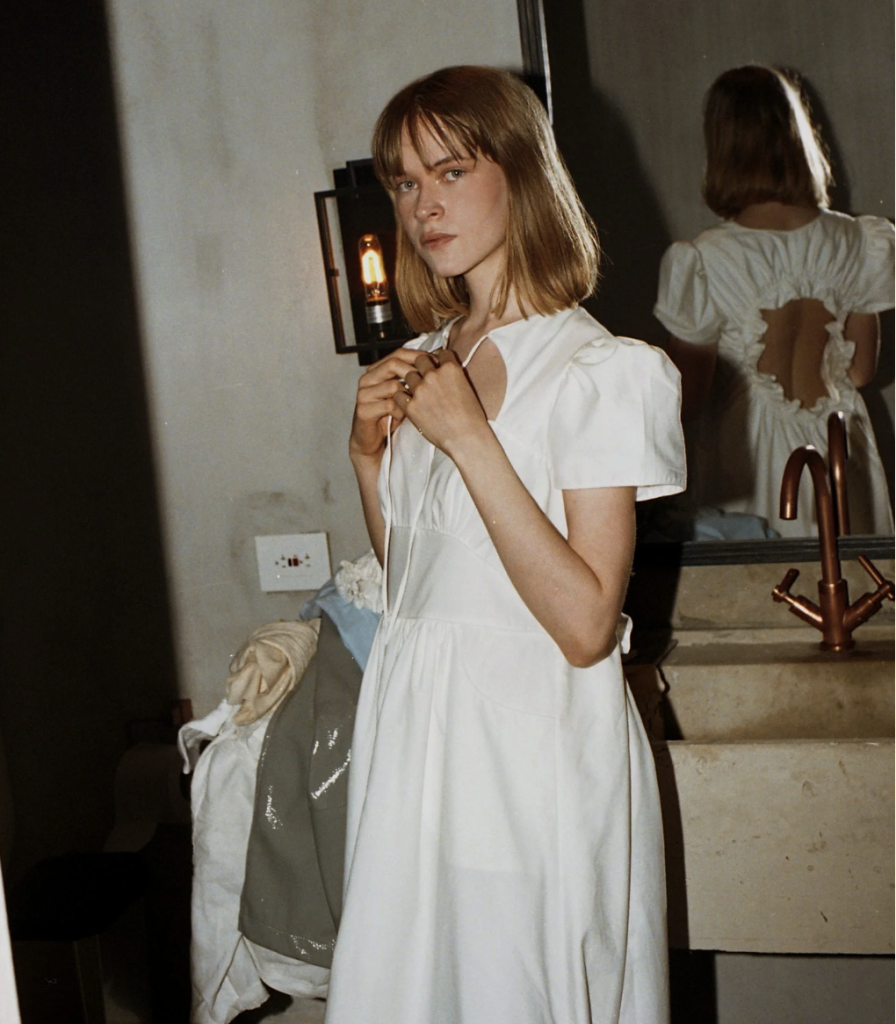 3. aurora Chloe dress $395
Long dress with short sleeves and side pockets, bias detail on the front, elastic opening at the back.
"We believe in dressing as a form of expression and in the candid, teachable vibe of our garments. We manifest our vision through the manipulation of fabrics to make unique pieces, characterized by their textures, simplicity and above all by their handcrafted process."
4. Virgina Jirash Jacaranda Necklace $200
Materials: Sterling Silver.
"Handcrafted in Mexico City, Virginia Jirash is a fine jewelry line inspired by the everyday, the shapes and elements found in nature, and the desire to live simply. Each piece is created having in mind it could be worn as an everyday accessory. Our jewelry is intended to be life lasting, becoming heirlooms to be cherished forever. Crafted by the hands of artisans in Mexico -we encourage and support our local artisans- to help preserve traditional Mexican silversmiths' craft."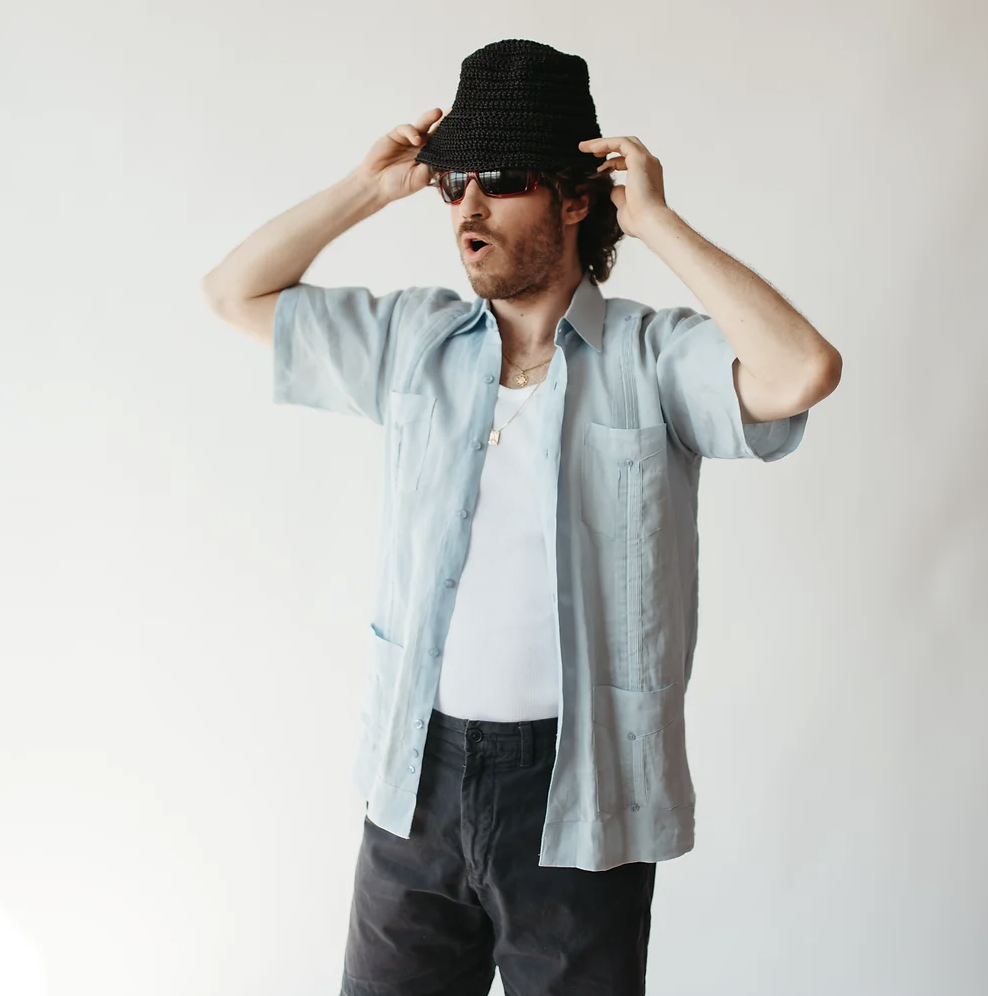 5. GALA OCTUVRE Guayabera Azul $150
oose-fitting button-up short sleeve made with 100% cotton linen material.
Loose-fitting button-up short sleeve made with 100% cotton linen material. Made in USA/Mexico with imported materials.
"GALA OCTUVRE is a fashion concept based around traditional roots of heritage and the modern artistic interpretations of culture that emerge from different influential environments.
Based in Brooklyn, New York and created by a first-generation Cuban-American, the brand makes homage to the continuous conversation that exists between the historical culture of Cuba and its blending transformation with various cultures around the world over time."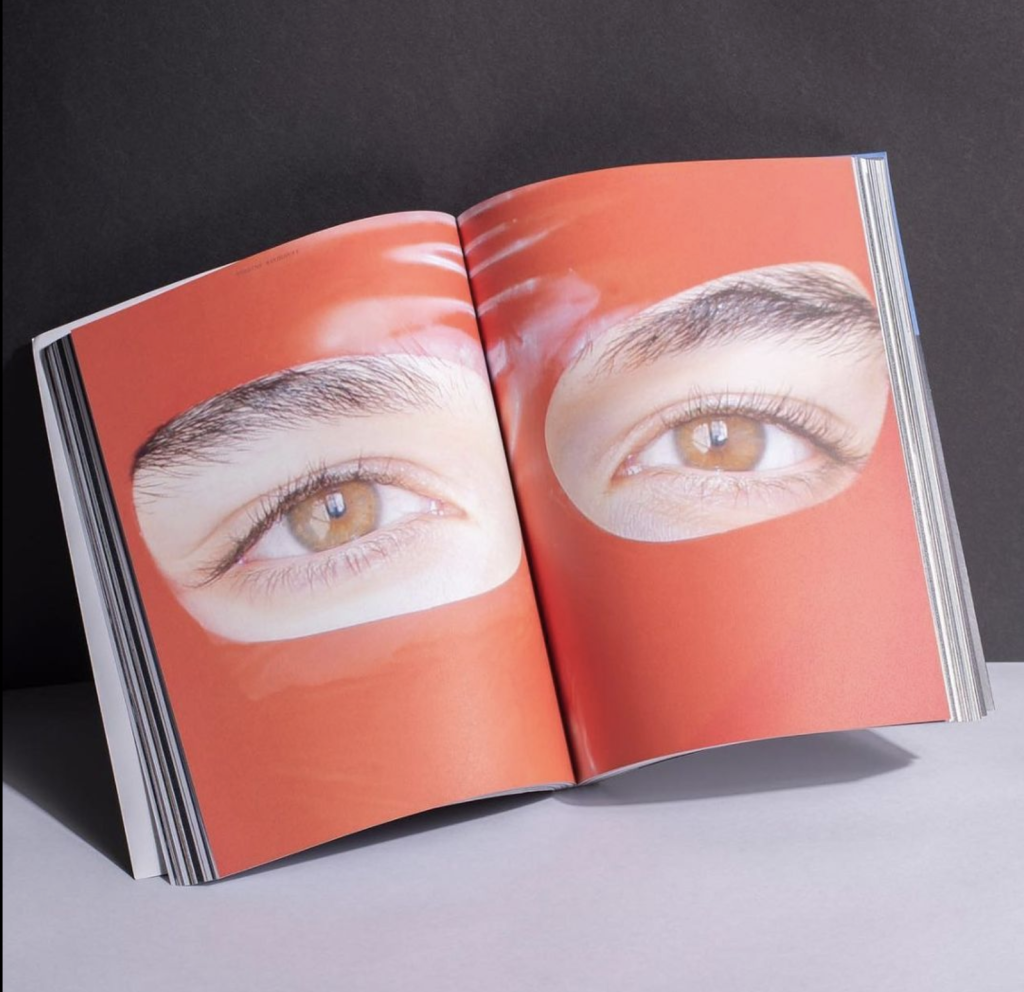 6. SUAVE 3 $40
"Suave" is an annual print based in Mexico City and rooted worldwide.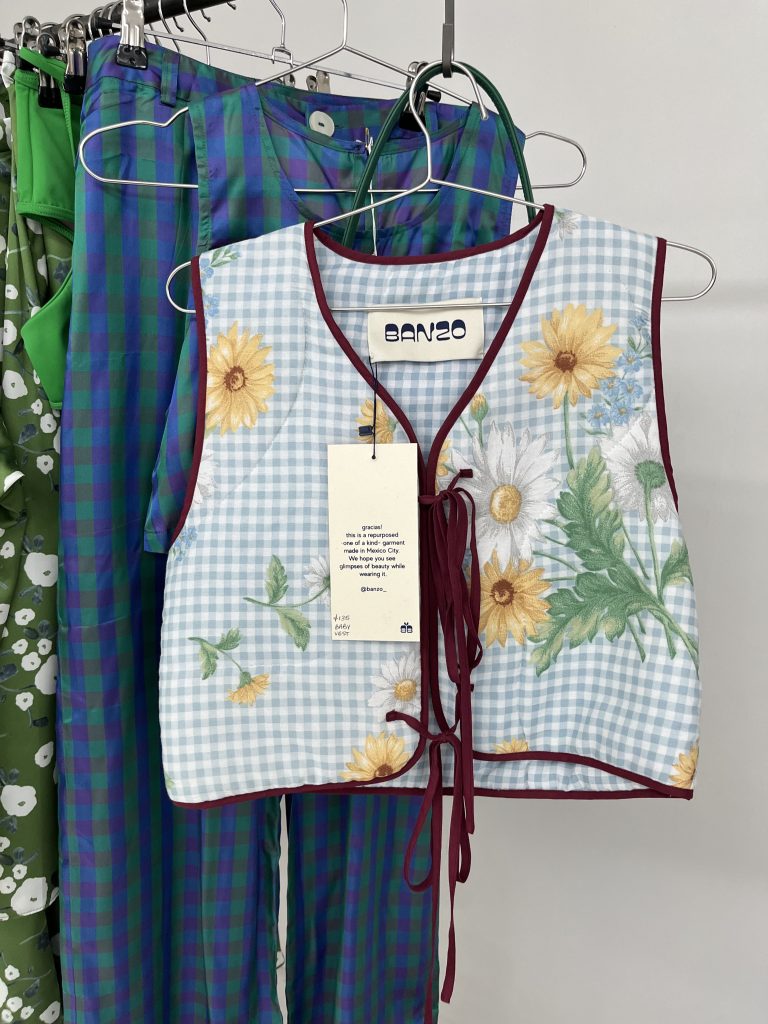 7. BANZO Baby Vest $135 (in-store exclusive)
"BANZO is about perceiving beauty where one doesn't normally do. It's not a brand, it's someone who appreciates details within everyday life.
Tangible memories as one of a kind pieces handmade in Mexico City from deconstructed vintage. It's a celebration of the simplest most beautiful moments in life and the relationship objects have with memory. Clothes that are familiar, become familiar, will tell a story or have one to tell while serving as a second skin."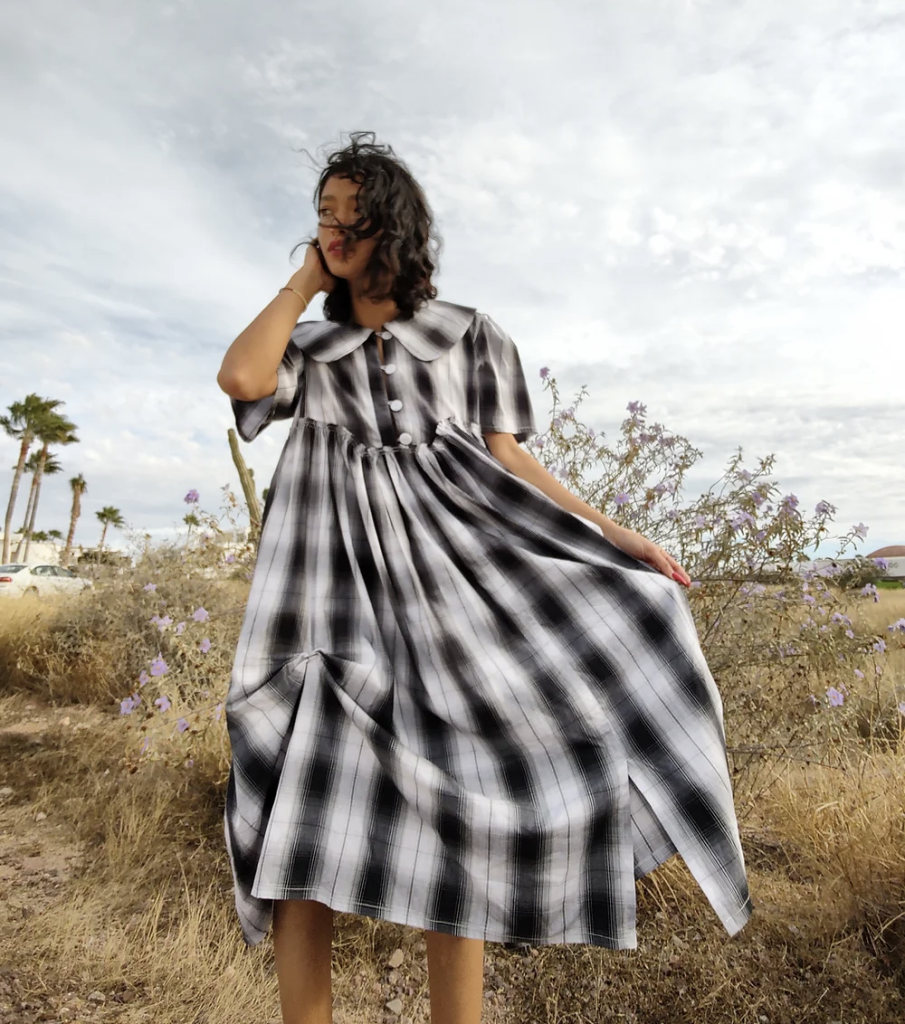 8. MAISON QUINTANAR NICOLETE Cowboy Bedsheet Dress $237 (in-store exclusive)
Materials: Deadstock cotton. Handmade at MQN studio in Mexico City.
Maison Quintanar Nicolete is a Mexico City-based brand founded in 2020 by Nicole Quintanar. This personal project was born by exploring the cultural hybrids experienced by the designer through her childhood growing up in Mexico's border with the United States; the dialogues created around it along her family's cultural heritage enrich and inspire every aspect of MQN.
---
Follow along at TUMBAO's instagram for updates and special events. TUMBAO is open every day 12-7pm through December 23rd at 20 Orchard Street, NYC.
​