What happens when you mix your love for soccer and your love for photography? You create your own World Cup players cards! Or at least that's what Monica Zulema did. The idea came to the 23-year-old LA-based photographer about a year and half ago, when she was working a retail job and searching for soccer posters to decorate her bedroom. She found vintage images of women in soccer jerseys, which inspired her to create a personal project of soccer player cards that feature diverse women representing all the countries participating in the 2022 World Cup.
Making this project was a community effort. With the help of her friend and model, Sarita Fernandez, she sourced models to represent their country. Mat Davis, owner of Saturdays Football, provided a space as well as soccer jerseys to photograph, and Zulema's fellow creative and boyfriend, Guicho Palma, helped with production.
What was once just an idea that came to Zulema while looking for posters for her bedroom, is now a project that has been connecting women in her community and inspiring other young Latinas to bring their ideas to fruition. "I'm happy young Latinas are finding me and my work, and messaging me telling me that I'm inspiring them," Zulema tells LATINA over Zoom. The project has been received positively on Instagram, featured on popular accounts like Hypebae, a website dedicated to women's fashion, sneakers, and beauty. The brand reposted one of the images from her project and quoted: "The winner of the world cup will be…? Rep your team below."
This project is a testament that you don't need to wait for the opportunity to come to you but instead you can create it for yourself. "I'm trying to show creatives that you can do what you want to do and succeed at it. You don't have to be hired to create that project on your own," Zulema says, sharing that her project has expanded her following and opened new doors.
In terms of what is next for Zulema, her photography, and upcoming projects, she tells LATINA, "I'm in love with everywhere I go and believe there's beauty in every corner –my goal is to capture every corner."
Check out the World Cup Player Cards below: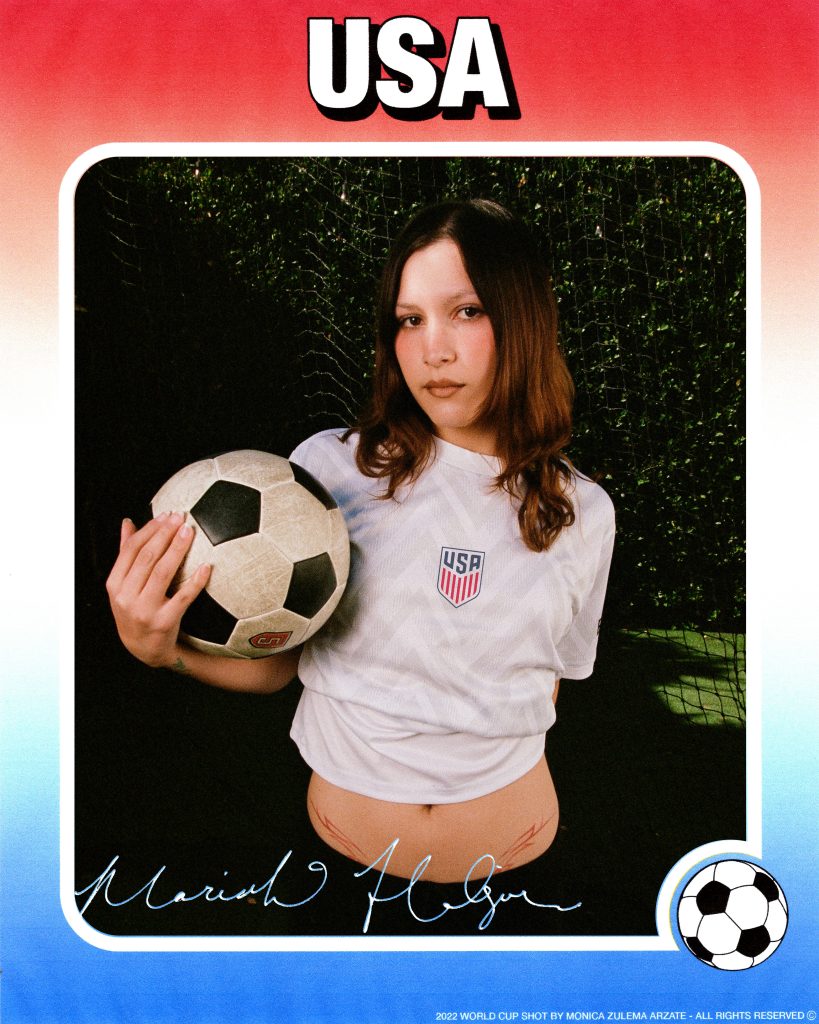 Name: Mariah Rianna Holguin
Age: 21
Country: United States
Hometown: West Covina, CA
Hobbies: Photography, art, and styling
What you love about your culture: I love how much everything and everyone can inspire me throughout my life and the art I create.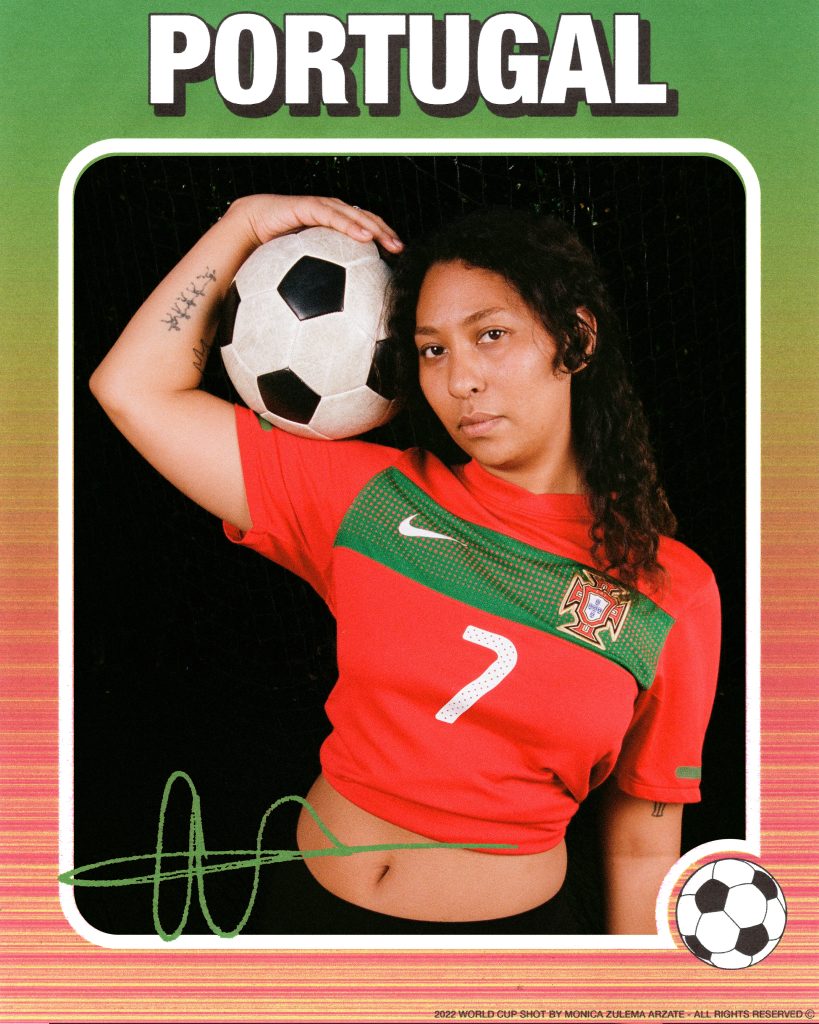 Name: Cheyanne Teia Figueiredo
Age: 25
Country: Portugal
Hometown: Los Angeles
Hobbies: Listening to music ♡
What you love about your culture: I am mixed Black, Japanese-Brazilian, and Portuguese, and I love being from so many different cultures. I am happy I get to represent Portugal! The Portuguese language is so fun to speak.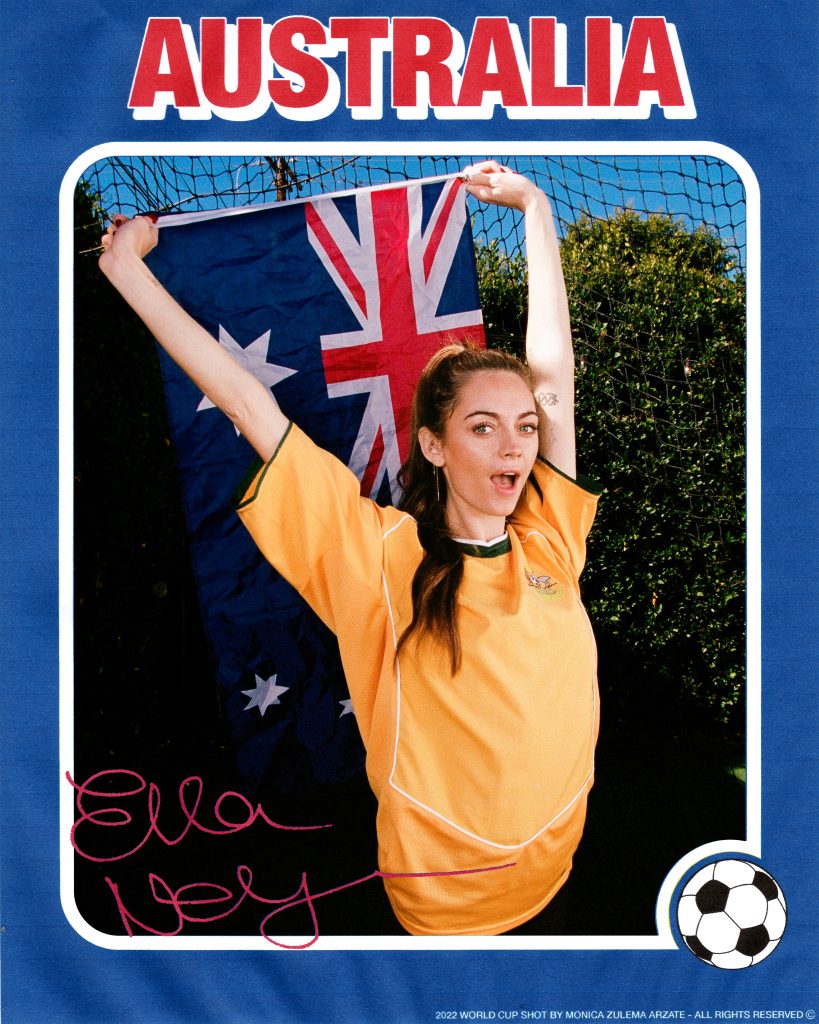 Name: Ella Nelson
Age: 28
Country: Australia
Hometown: Sydney / Los Angeles
Hobbies: High energy events and sharing experiences with friends, as well as, live music, festivals, and sporting events
What you love about your culture: Australia is such a beautiful country with easy going, friendly people who love to have a good time. Also, the food is phenomenal.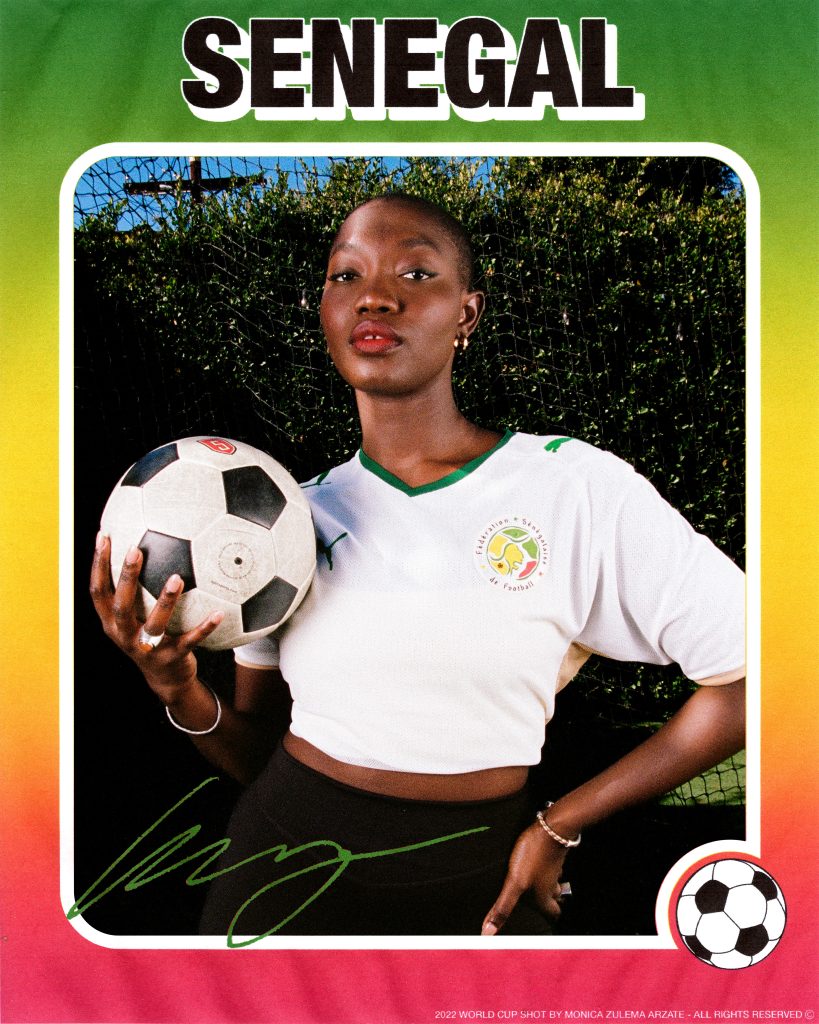 Name: Arame Fall
Age: 29
Country: Senegal
Hometown: Dakar, Senegal
Hobbies: Crocheting and gardening
What you love about your culture: Senegalese people are known for their "Teranga," [which means] hospitality. We love to share our foods and culture with anyone who's willing to learn. It's something that I really admire about my people.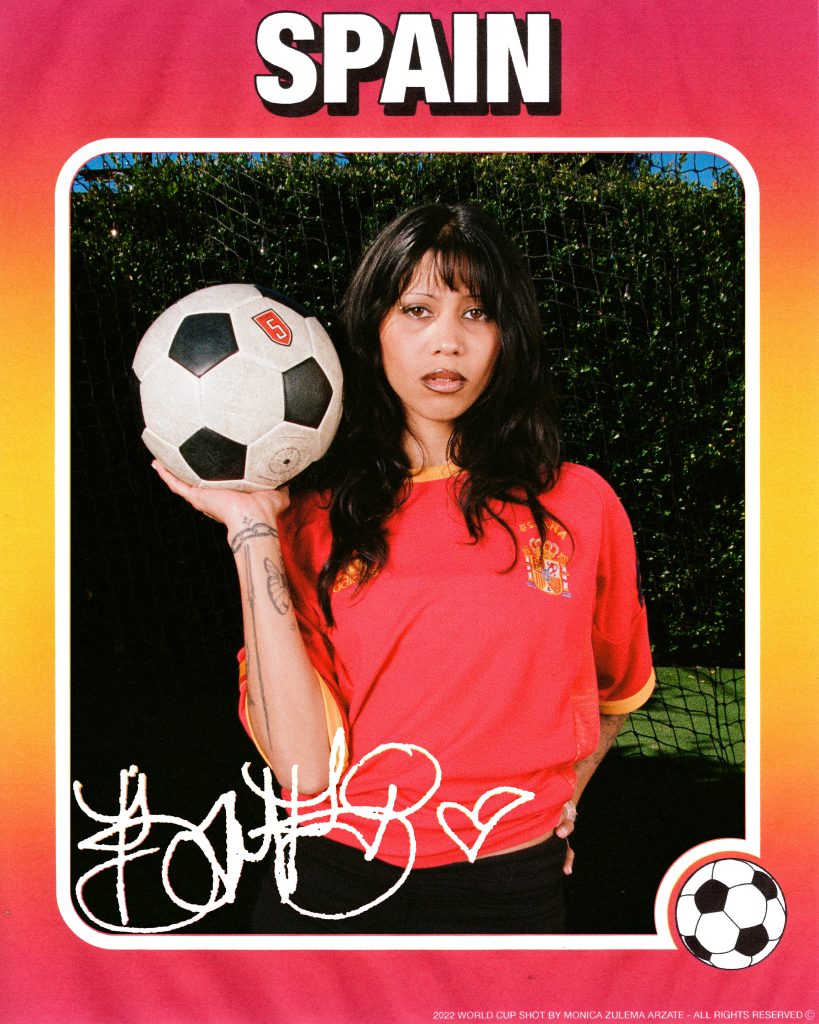 Name: Amber Faith Zarate (Bambi for short)
Age: 28
Country: Spain
Hometown: East Los Angeles
Hobbies: Reading, writing, hiking, people watching, and listening to music
What you love about your culture: One thing I take away from my culture is being able to indulge in literature as Spain is known for its literature and prolific writers.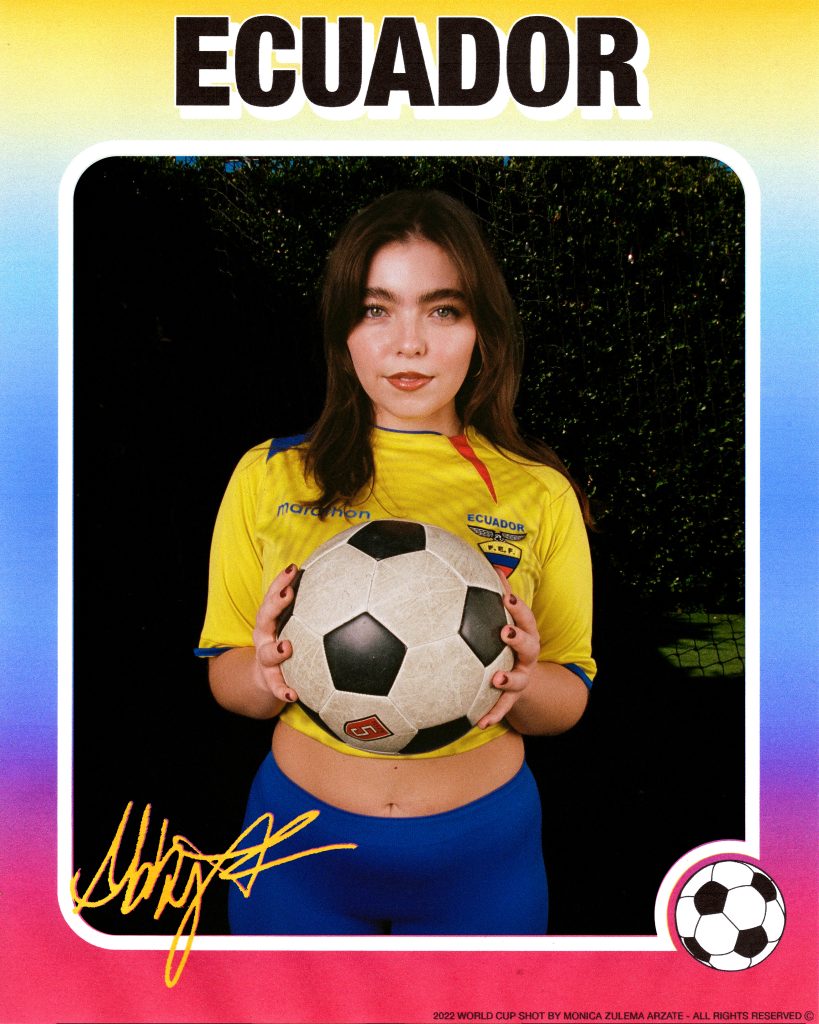 Name: Abigail (Abby) Thurston
Age: 22
Country: Ecuador
Hometown: Alhambra, CA
Hobbies: Thrifting, kickboxing, and collecting Vinyl
What you love about your culture: Growing up, I was always very close to my abuelita who moved here from Guayaquil, Ecuador. She would always gush about the memories she had of our family. I recently had the pleasure of visiting Ecuador for the first time and what I loved most is that I got to witness first hand how beautiful that country is. We ate wonderful food, danced to lovely music, and enjoyed the warm weather and welcoming people. It was an unforgettable experience to learn where I come from, and being able to share that with my abuelita will always be very special to me.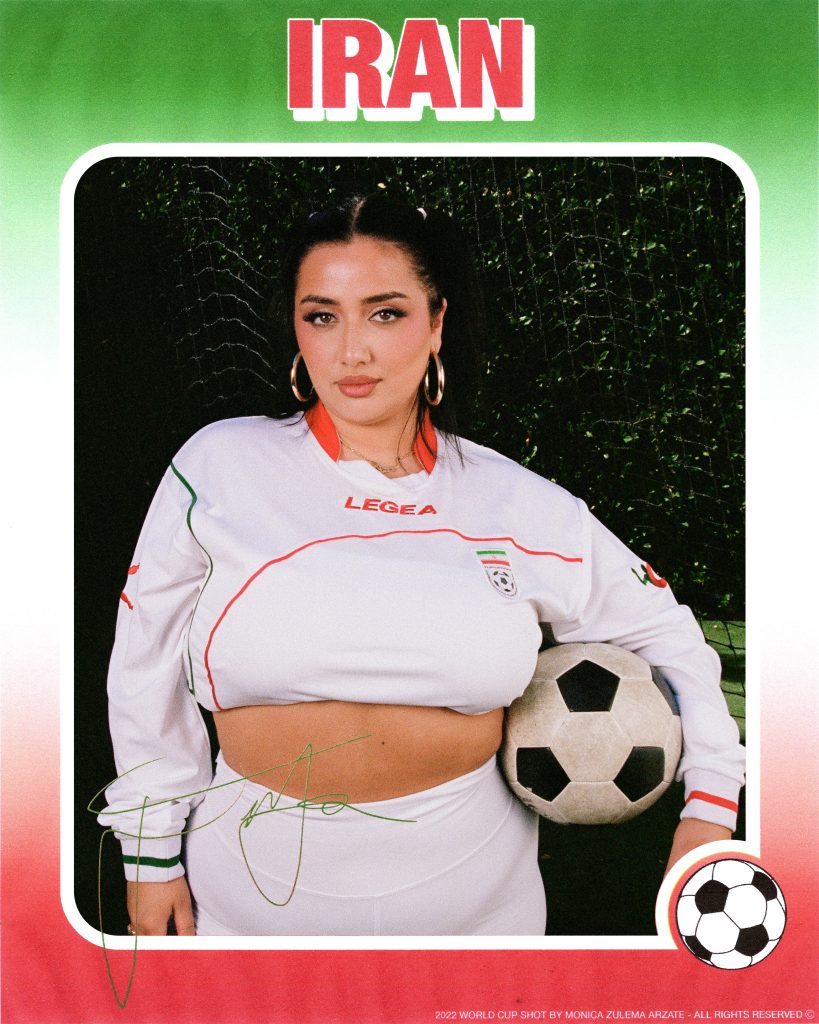 Name: Deeba Derazi
Age: 25
Country: Iran
Hometown: Indianapolis, IN
Hobbies: Thrifting, cooking, modeling, and singing
What you love about your culture: The hospitality is unmatched and the Iranian people are passionately fighting for their freedom. It's admirable and inspiring to witness such strength and bravery – Women, life, freedom!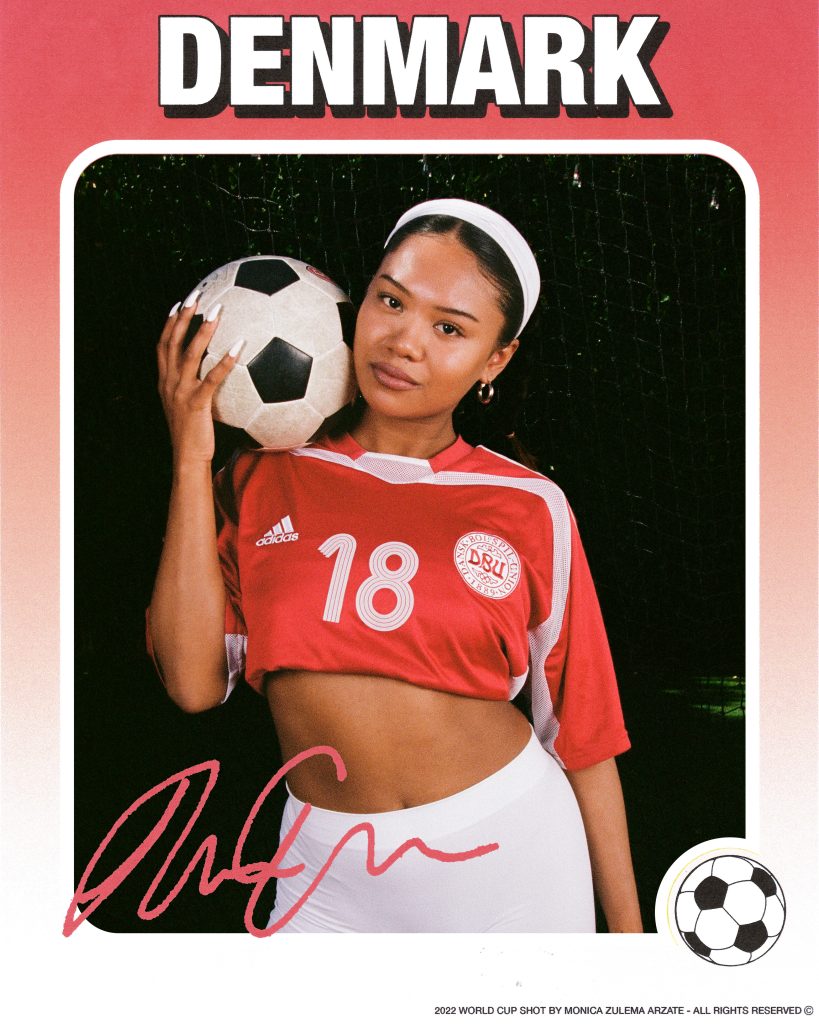 Name: Shae Ebow
Age: 22
Country: Denmark
Hometown: Los Angeles
Hobbies: Painting and modeling
What you love about your culture: I love the sense of community in Denmark and how outgoing and friendly people are!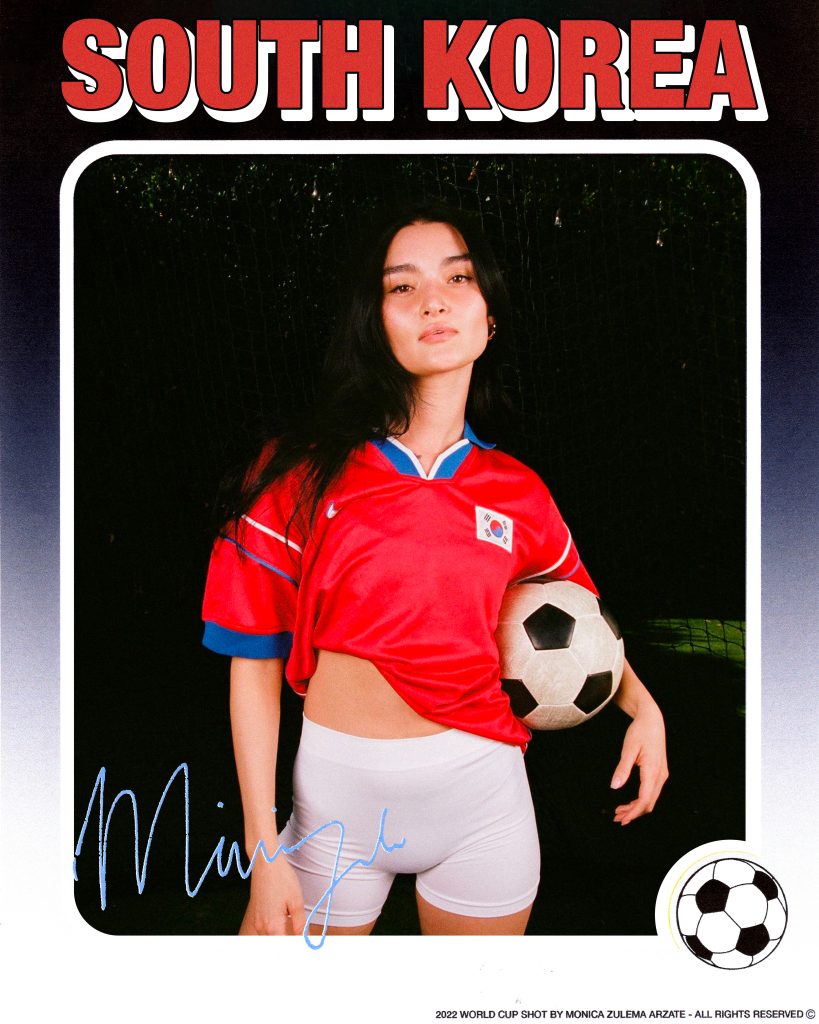 Name: Minji
Age: 27
Country: South Korea
Hometown: Provo, UT
Hobbies: Snowboarding, yoga, cycling, and being outdoors
What you love about your culture: There is so much I love about my culture, but the Korean dramas, food, and skincare come to me first.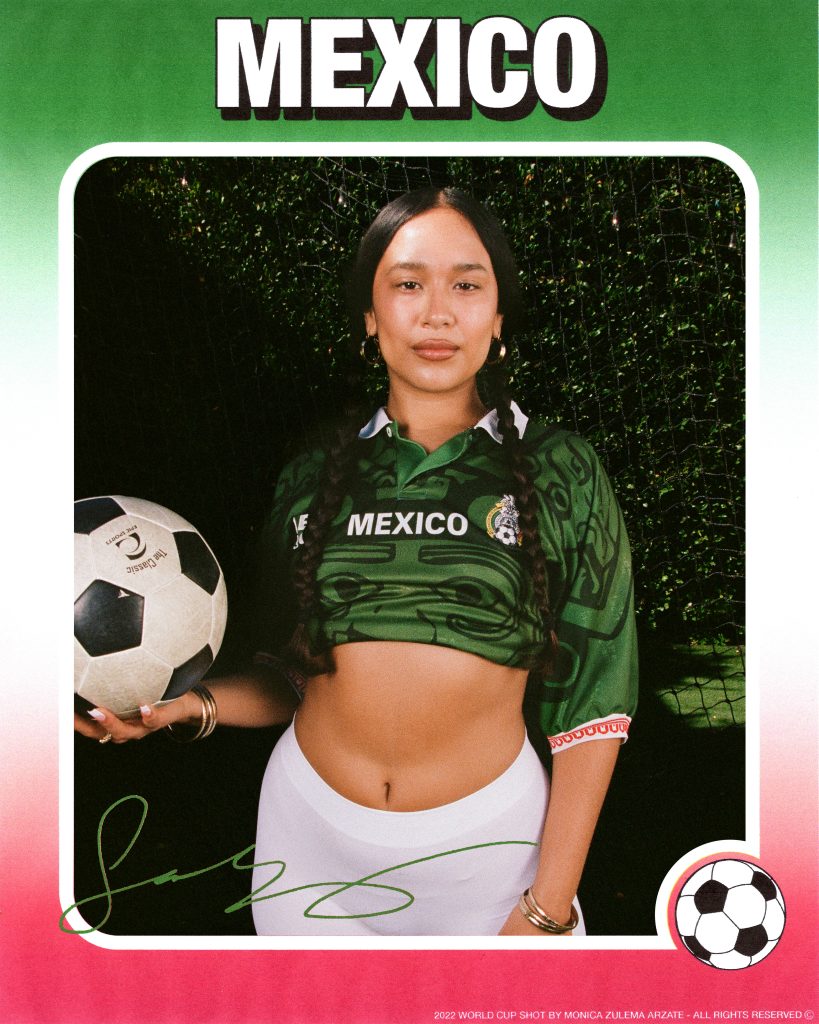 Name: Sara Fernandez
Country: Mexico
Hometown: Highland Park, Los Angeles
Hobbies: Cooking, pilates, and eating new foods with friends
What you love about your culture: [Mexicans] believe in never giving up, no matter the circumstance. For instance, we have the saying "no te rajes," [which means] "don't back down." We have such a beautiful sense of hope y "animo." It is extremely relevant to our people, and how we view life and our everyday struggles.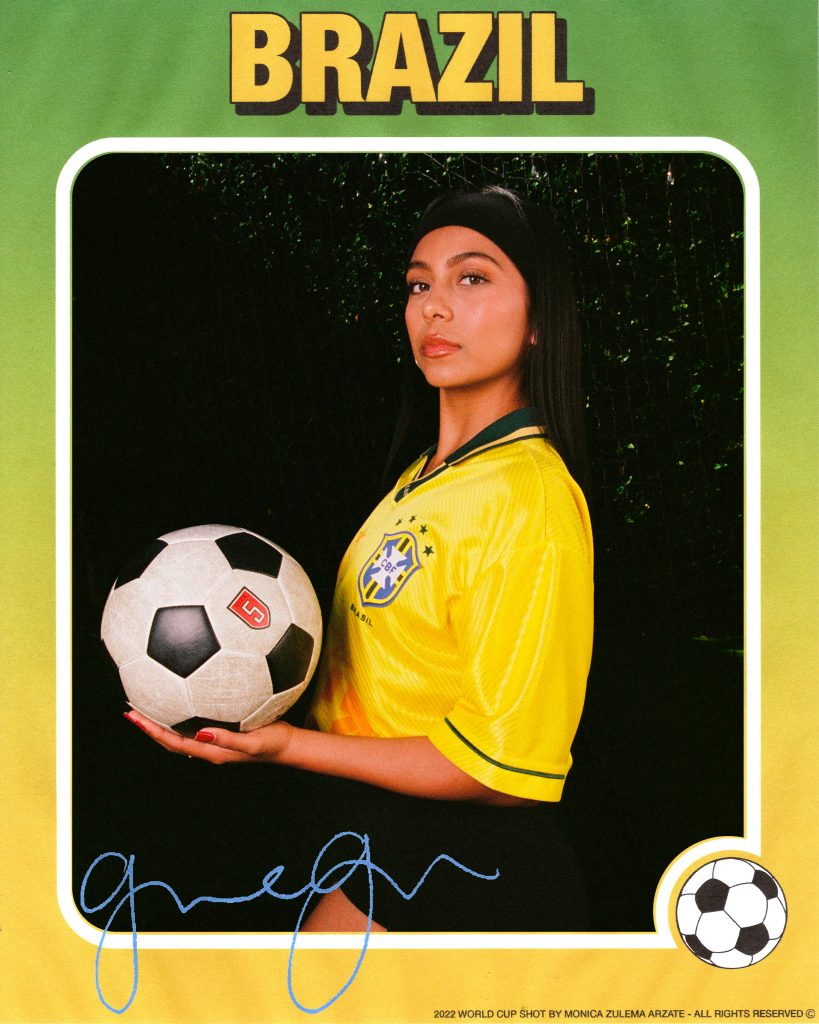 Name: Grace Graham
Age: 23
Country: Brazil
Hometown: Downey, CA
Hobbies: Reading spiritual and self-growth books, going on hikes with my dog, learning about herbal medicine, and practicing yoga and meditation
What you love about your culture: I really love [Brazil's] dance culture because of how expressive it is.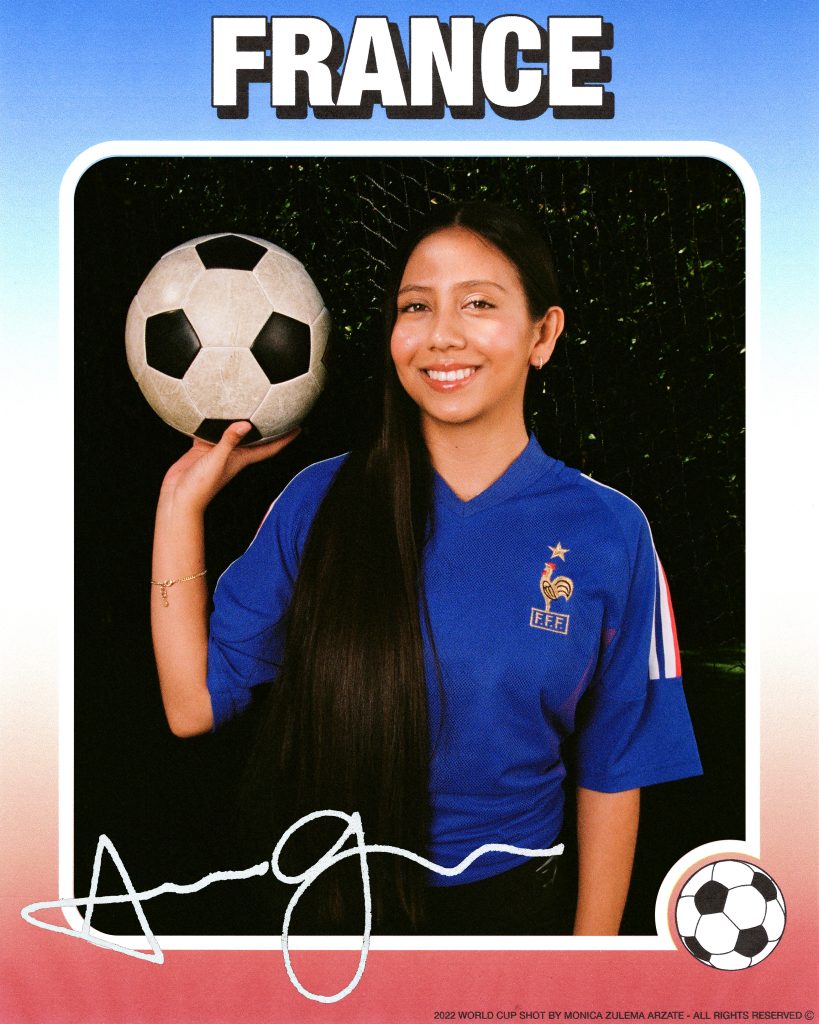 Name: Alysa Mia
Age: 18
Country: France
Hometown: Los Angeles
Hobbies: Going to the beach, hiking, and trying new foods
What you love about your culture: What I love most about my culture is the amazing food and how much importance and elegance is put into it.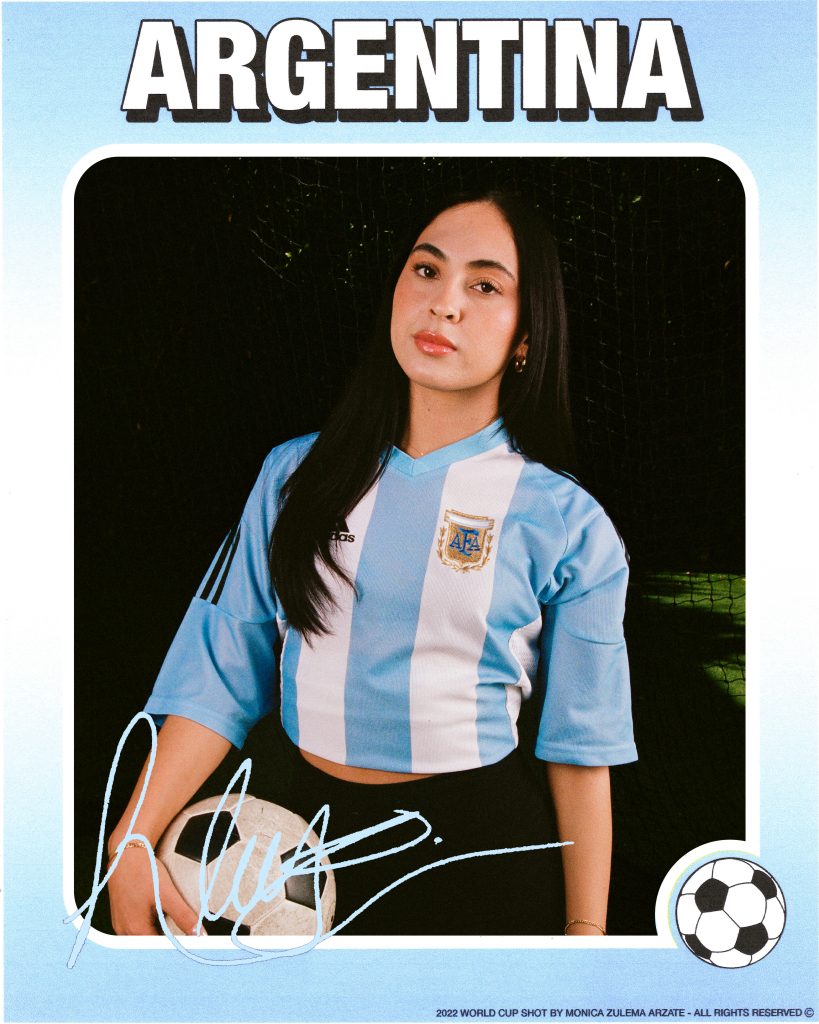 Name: Luna Lugo
Age: 19
Country: Argentina
Hometown: Downey, CA
Hobbies: Going horseback riding, reading fiction novels, and discovering new coffee shops with my friends.
What you love about your culture: I love how we have a diverse food culture, and my favorite dish would be our empanadas.
---