Alfonso Herrera, 38, who appears as cartel scion Javi Navarro in the fourth and final season of Netflix's dark family drama "Ozark," takes Zoom calls lying in his beloved hammock. In mid-January, I interviewed Herrera, the acclaimed actor and musician, on the evening the new season of "Ozark" premiered on Netflix. The actor was at ease in a swinging hamaca affixed to his house on the outskirts of Mexico City, surrounded by tall trees and clear skies. "It's like the Latin American cliche of life, right?" he asks with a smile, relaxing in the embers of the sunset like his life depends on it. The truth is, he's earned it. Between living up to the Navarro family name on "Ozark," his Ariel Award-winning performance in "El baile de los 41," and starring alongside Paulina Gaitan (Netflix's "Narcos") in the upcoming rom-com "Me Casé con un Idiota," Herrera has been keeping himself steadily busy.
Herrera plays Javi, the ambitious nephew of Omar, the Boss of the Navarro cartel. The character possesses a disquieting coolness compared to Omar's cutthroat tactics. "Ozark" fans will find Javi charmingly unpredictable, cultured and, as Herrera puts it, "I'd definitely like to grab a beer with him… but with no guns on the table." As for the Byrde family, led by Jason Bateman and Laura Linney as Marty and Wendy, the new season has them working directly with the Navarro cartel. Of course, fans will not forget season three's explosive finale and the evolving dynamics left in the wake. 
"The Byrdes, they're trying to go back to their Chicago life," he reveals. "At the same time, Omar Navarro is trying to keep distance from his responsibilities, the FBI, the police. And that's where Javier comes in. To give Marty and Wendy lots of headaches." Javi and Alfonso have more than a couple of similarities, despite Javi's position in the upper echelon of an international drug cartel. "He's a really funny guy. He likes to talk about art, he likes to talk about wine — the small things that are interesting in life." But, of course, the actor had to contend with Javi's darker side. "He also doesn't want people to f— with him," Herrera says, "and because he's so unpredictable, the options on set were universal." In exploring that darkness and measuring it against what makes him human, Herrera speaks of his experience playing Javi as one of liberation.
Unfortunately, the COVID-19 pandemic made it difficult for the Ozark cast and crew to connect before shooting. Still, Herrera insists that everyone did their part to make him and the other "new guys" feel welcome. One thing that he loves about his profession is "interacting with the people who are going to be your family for the next nine months. Jason, Laura, and Julia [Garner] were very aware of that, and they all made us feel very welcome." He adds, "What I can say is, they're very powerful people in the entertainment business, but they use their power to help their team. That is something that I find very generous, and their generosity is equivalent to their talent."
Herrera's experience on "Ozark" was all the more rewarding not only because of his co-stars, but because he came aboard as a longtime fan of the series. He's no stranger to the ubiquity of cartel-themed content; he played the lead in the Donnie Brasco-inspired TV series "El Dandy" for 70 episodes in 2015. Yet, the actor was drawn to how "Ozark" contextualizes the global South in the international drug trade. "I think there are many points from the subjective and objective points of view when you talk about these stories. These shows position the blame on the South. But ['Ozark'] creates a responsibility that's more global."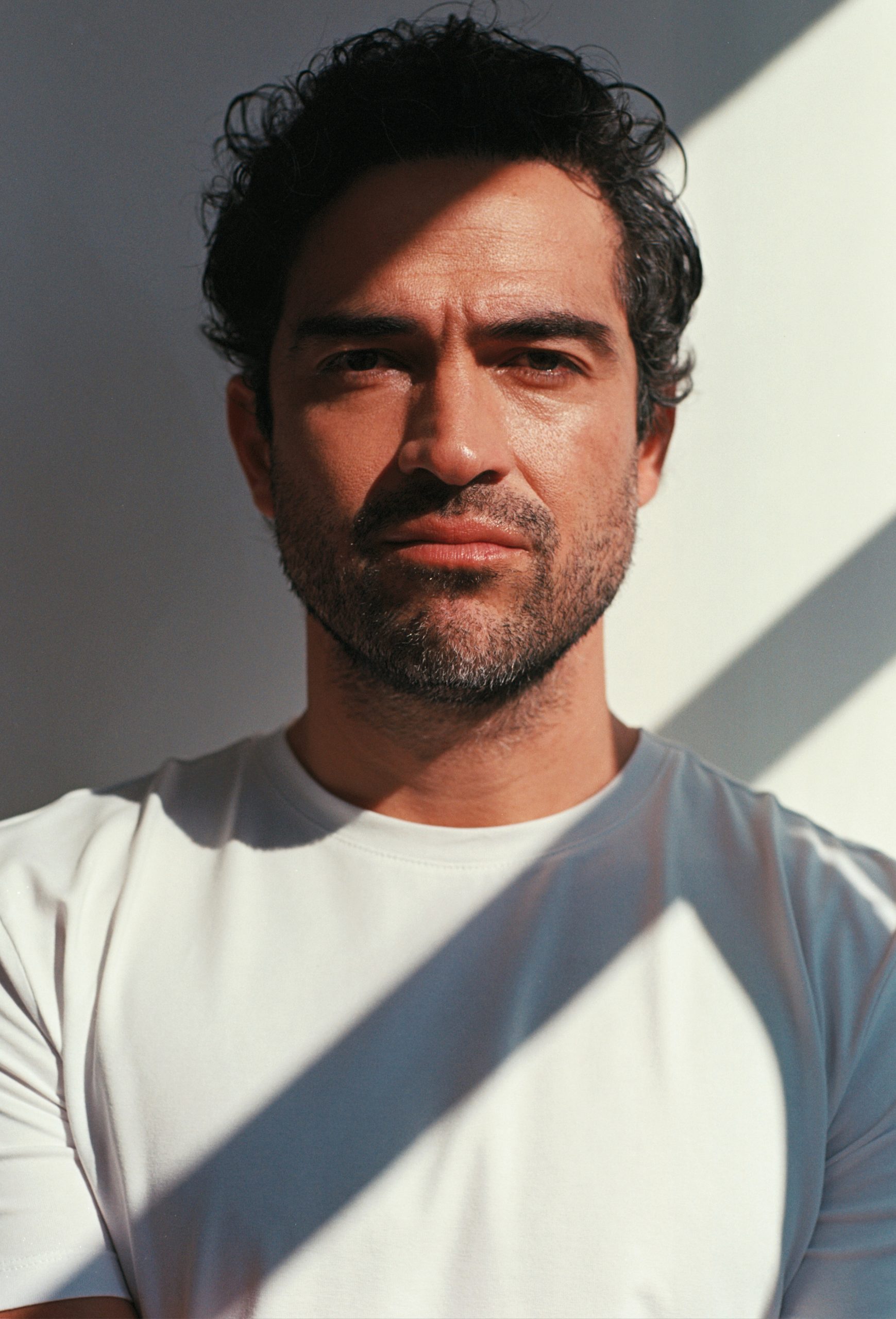 Now a rising star in the United States, Herrera's success as an actor felt, from the beginning, almost predetermined. His on-screen debut, 2002's romantic drama hit "Amarte duele," earned him an MTV Movie Award in Mexico for Favorite Villain. Two years later, he was starring on the popular telenovela "Rebelde," which followed an up-and-coming rock band and sent Herrera on tours around the globe. His face lights up when he talks about the early days of his career and the aviation career that almost was. "I wanted to study aviation. So when I was 18 years old, I sent my application to an aviation school in San Antonio, Texas. I got admitted, and then all of a sudden, I was doing a drama project [at the same time]."
Soon, Herrera had to choose one of the two paths before him. "One of the people in the project was a very famous artist and singer, and her dad was a very famous movie director in Mexico City. And he was going to direct a movie, and she said, 'Hey, do you want to do a reading for a part?'" Herrera got the part, linked up with a TV producer working on the film, and has found himself working consistently on movies and TV shows ever since. "So after all that, maybe I'll go back to San Antonio and study aviation," he says, bursting out laughing. Thinking back on that time, Herrera knows he made the right decision. "It was, like, what needed to happen. I don't know. Destiny. Life. Serenidad. I don't know!" 
Thankfully, Herrera had the support of his family. "They saw that I wasn't wasting my money. I was really paying attention to the profession and being responsible." In the wake of Herrera's breakout role in "Amar te duela," it didn't take long for him to become a household name. When "Rebelde" premiered in 2004, the show was an instant success, catapulting the show's stars into the stratosphere seemingly overnight. "It was amazing," he recalls. "Thanks to that project, I had the opportunity to travel to — you name it." 
The band's debut album sold over 1.2 million copies worldwide. Yet Herrera humbly admits he only remembers how incredible the experience was for him. "I don't know the numbers. But, yeah, it was a massive project, specifically to Latin American cultures and in parts of Europe. I mean, we went to Romania, to Croatia, to Spain. It was great." As far as his involvement in the new "Rebelde" reboot from Netflix, Herrera says he'll be watching as a fan. "I will be in the first row to cheer them on and support them."
The original "Rebelde" aired as a telenovela, debuting five new episodes every week, which amounted to 300 episodes in three years. I asked him about the difference between working on that show and his more recent projects for streaming platforms, like "Ozark," where fans are lucky to get 10 episodes a year. "When you have to deliver a lot of scenes in a day, you start to develop a skill that is, 'I need to solve things.' Because it's not easy to try and go shoot 20, 21 scenes in a day."
"Rebelde" gave Herrera a taste of superstardom. Subsequently, his career has been littered with projects propelled by their passionate fanbases. In particular, Netflix's psychedelic ensemble series "Sense8" allowed Herrera to see just how influential a great fandom can be. "In Brazil, they were passionate about 'Sense8,' and they were very passionate about 'RBD.' So the only thing we can say is thank you. Thank you to all of them."
Herrera recalls his time on "Sense8" fondly, as one where he had a chance to work with the Wachowskis, two of his heroes, and learn more about the creative process. The actor recalled a day when co-creator Lana Wachowski came to the set with Caravaggio pictures in hand. No storyboards, just images. "It was insane, the creativity, the generosity. They had the story in their heads, and they were cutting in their heads. It's like, how are you able to do that? They're geniuses," he said.
While filming scenes for "Sense8" in Mexico City, Herrera experienced more of that serenidad which kickstarted his acting career. During our conversation, he remembered a specific day when the show was filmed at a bus stop in Mexico City amidst one of the city's characteristically chaotic streets. Before he was an actor, Herrera had found himself at that bus stop on numerous occasions — sometimes on foot, other times in a cab or driving past it in his car. "And years later, being with Lana at that bus stop and doing a show with her when I was skipping school 20 years earlier, trying to go see 'Matrix.' It was insane!"
Three years after "Sense8" premiered its finale in 2018, Herrera accepted an Ariel Award for Best Actor for his performance in 2020's historical LGBT drama "El baile de los 41." The film made headlines in Mexico for its frank portrayal of an infamous true story from the annals of Mexican history. However, in talking about the award, he avoids discussing what it means for him, personally, only mentioning that it's "important for the project itself because it gives visibility to the LGBT community in Mexico."
The Dance of the 41 is well-known in Mexico, but many are still hesitant to mention it today. The film, set in 1901, recreates an infamous dance of 41 men, 19 of them dressed as women, raided by the Mexican president Porfirio Díaz. When it was revealed that his son-in-law was in attendance, the story became a massive scandal throughout the country. In terms of how the general public feels — more than a century later — about the Dance of the 41, Herrera says, "It's something that, here in Mexico, they're trying to cover up. It's something they don't want to talk about."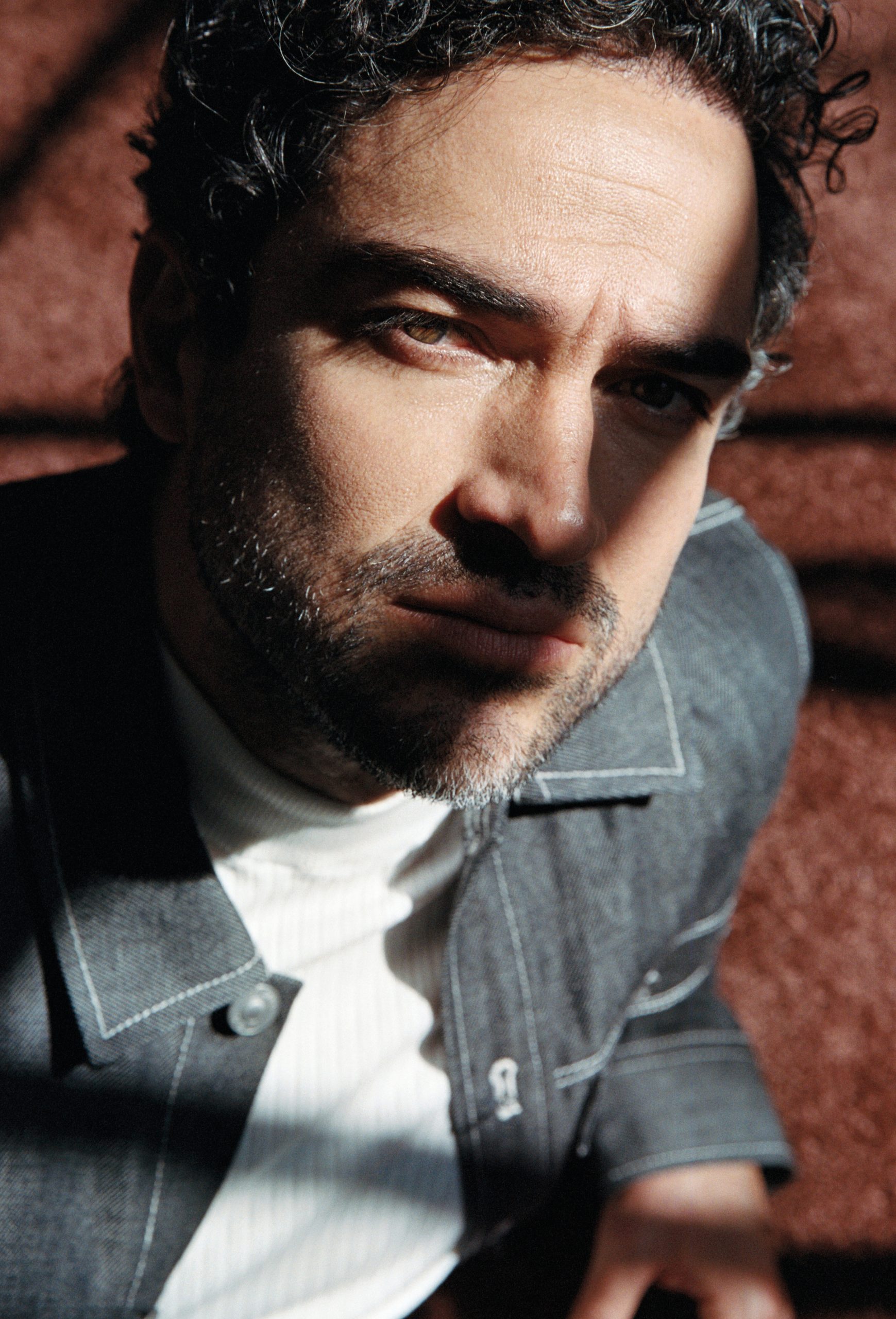 Herrera feels compelled to be involved with projects like "El baile de los 41" that prioritize diversity and the untold stories of marginalized groups. Like "El baile," "Sense8" deals with the idea of what it means to be human, with an international cast that found diversity not only in culture, but in personality, orientation and ideology. "I think we can all benefit from that. Not just Latino actors and not just the Latino community. But everyone."
As for what he's working on now, Herrera's primary focus is a project he's developing in Latin America. "I don't wanna jinx it, but I'm really, really excited." Hesitant to give out too many details, Herrera explains, "It's a story about this Mexican doctor who was linked to shamans, and it has to do with that and Mexican politics. It's a very interesting project, and it's a story that happened in the late 1970s, early 1980s." Herrera explains, "We cannot see things as just bidimensional or mono-dimensional. I think there is something more to what we can't see, but what we can feel," he says, searching for the right words. "I hope I was clear."
Our existential detour is quickly interrupted by the fact that what Herrera wants most is a quiet night at home when all is said and done. "When I hang up with you, I might have a glass of wine. I like to stay home. I like to cook, open a bottle of wine, and listen to music." Then, as if it just occurred to him, Herrera says, "That's actually a very good plan. That's what I'm going to do right now."