From hunger to human trafficking, migrants from Latin America traveling by land to the United States face innumerable challenges in hopes of securing a better future. However, along the harrowing and often deadly journey, a beacon of hope glimmers in the town of La Patrona, Veracruz, Mexico. This tiny town, almost too small to pinpoint on a map, is home to Las Patronas, a volunteer-run organization that provides food, supplies, and shelter to U.S.- bound migrants.
It was 1995 when the Romero Vásquez sisters went on a routine grocery store run and were stopped on their way back home by the crossing of La Bestia, a line of freight trains that travel from southern Mexico to the U.S. border. Hundreds of migrants climb onto La Bestia every day, risking their lives by hanging from the sides and top of the wagons as they carry them North. As they were waiting for the train to pass by, the sisters noticed the migrants people pleading for food and water. Without second guessing, the sisters tossed them their produce and returned home empty-handed. They expected their mother to get mad, but after hearing their story, their mother encouraged them to continue with this task. The women didn't know then how that moment would change their lives — and those of thousands of migrants (and roughly 800 per day) — forever.
"To me, this is a mission. I feel like I was looking to serve God through people, in this case it was migrants. They are part of my life these days and all these years we've spent together," Norma Romero Vásquez, founding member and spokesperson of Las Patronas, told LATINA.
The task of feeding migrants proved to be more complicated than they first thought. For starters, La Bestia doesn't have a set schedule, which means it can pass through the town at any time, and additionally, there are never the same number of people onboard. The work is also physically challenging; since the train doesn't stop, the volunteers have to be standing dangerously close to the train tracks, ready to toss carefully-packed food and supplies to the travelers.
Throughout the years, Las Patronas have worked to make their operation more efficient, enlisting people in nearby towns to notify them of the next train's estimated arrival time and number of migrants aboard. At first, Las Patronas supplied food using their own resources, but eight years in, these unsung heroes have finally begun to receive the support and recognition they need. In 2005, a group of students researching Central American migration to the U.S. went to visit Las Patronas and featured them in a documentary made with the support of bishop Raul Vera. Las Patronas gained popularity and soon after, the volunteers were featured on international media and even received a humanitarian award by Mexican president Enrique Peña Nieto for their charity work. Their newfound recognition helped Las Patronas fulfill their dream to build a proper migrant shelter. Many of the people they serve at the shelter suffer from health issues that make it difficult for them to continue on their dangerous trip to the border.
Romero remembers one specific migrant that marked her forever. A 22-year-old man arrived at the shelter, seeking a place to rest. He felt as if he was burning inside and his back hurt so much he was unable to lay on a bed. The volunteers immediately took him to the hospital, where he was diagnosed with severe pneumonia. The doctors weren't hopeful about his recovery, and in a matter of hours, he passed away. "He came here so that he could die next to someone. We were his only company. I was grieving because we don't know where his parents are. They might think he forgot about them, when in reality he is gone," Romero said. "There are really painful stories that make us think our labor can't stop, because they need us."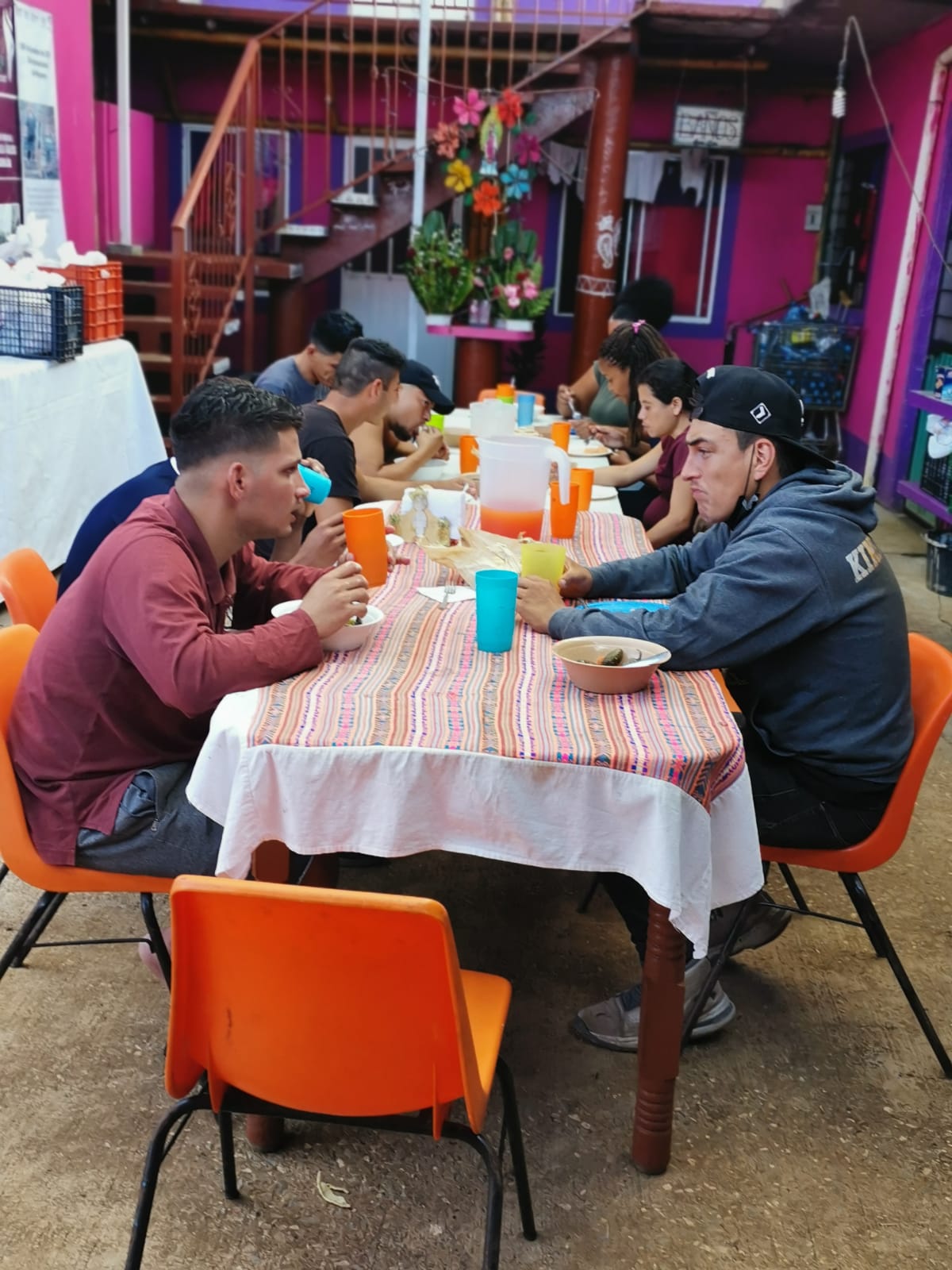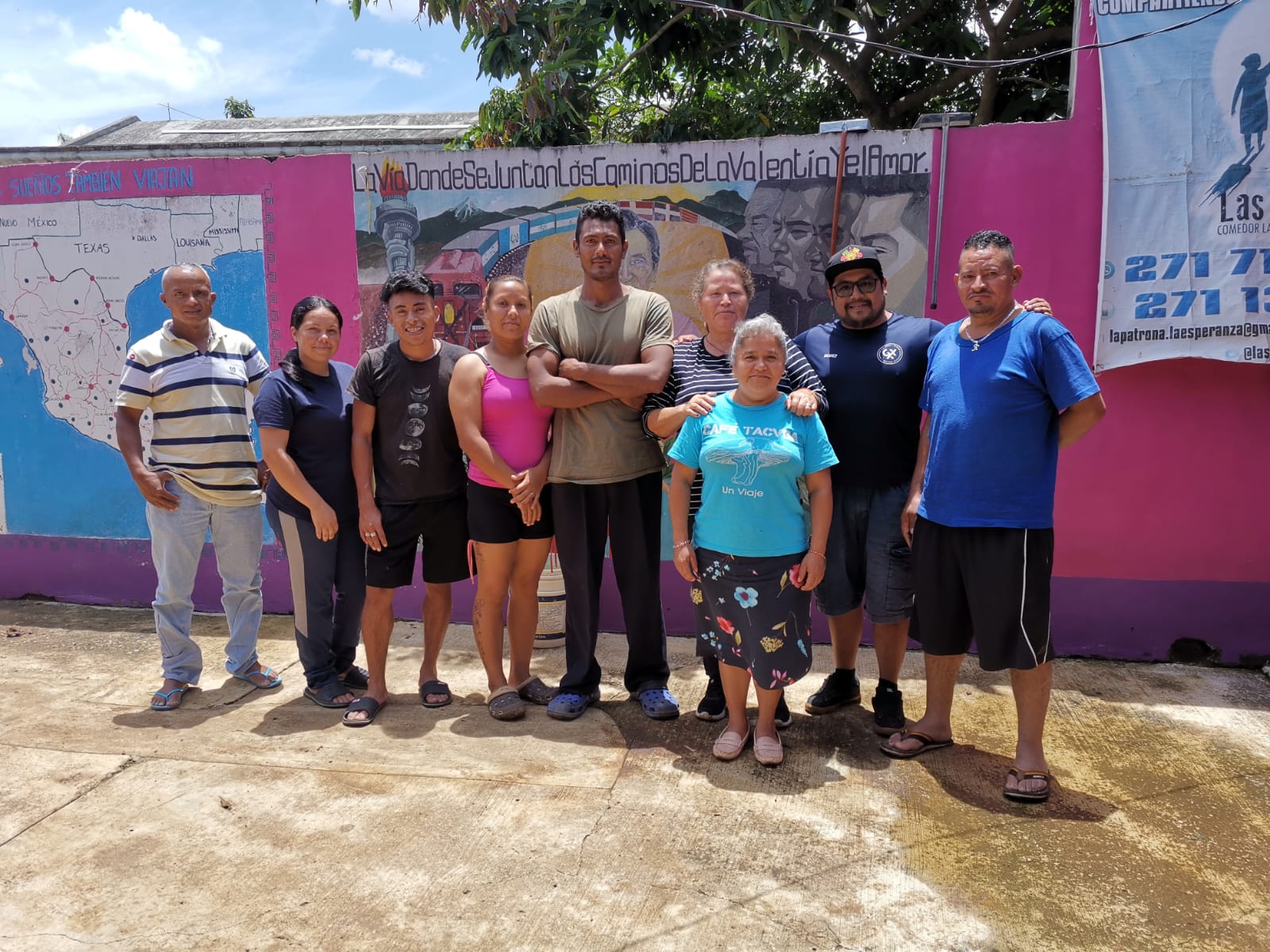 Although Las Patronas are doing admirable, noble work, Romero says that many have criticized them and tried to jeopardize their mission. "The community wasn't happy with our labor, they said we were crazy. How could we feed criminals who only came to cause harm?" Romero said. "They would even ask our husbands how they could let us interact with foreigners who could make us fall in love and run away with them."
Romero says she's lucky that she had full support from her husband and son, who she raised with the same interest in humanitarian work. She hopes that more people get involved and learn about the migration crisis–after all, migration is a global issue that affects all of our lives. As for the future, Romero says Las Patronas will continue their work for the years to come — 365 days a year, no days off — as long as people need their help. "I had the fortune to have parents that taught me the value of sharing," Romero said. "I feel really lucky because, thank God, I can dedicate my time to humanitarian aid along with my fellow volunteers."

For more information, to donate to Las Patronas, or to volunteer on-site, email lapatrona.laesperanza@gmail.com.
---
Alejandra Arevalo is a Peruvian multimedia journalist based in New York covering the music industry at Chartmetric.