Getting picked up by the Los Angeles Angels wasn't exactly the plan for Andrew "Squid" Velazquez, a Bronx-native whose talent and tenacity made him a fan favorite during his months-long stint on the New York Yankees. He had just been bumped up to their 40-man roster – the list of players on the official, major league team – after signing a minor league contract with the Yankees in late 2020. Velazquez's name made the list on August 9, 2021. By August 10, he'd already scored a run. The young up-and-comer was not there to waste any time. But, as is the nature of the game, Velazquez's time in New York has ended just as quickly as it began.
Playing with the Yankees was a full-circle moment for Velazquez, who was raised in Morris Park just a few blocks away from Yankee Stadium, and had dreamed of playing for the team as a kid. "I never took it for granted," he assures me, sitting outside the Los Angeles home where he's currently living. "I try to take in all the little moments. I want to enjoy practicing. I want to enjoy showing up to the field and putting on a uniform. All these little intricacies before the actual game even starts."
During his time on the Yankees, fans and commentators alike embraced Velazquez as a hometown hero. He was known as "The Bronx Kid," and went on to earn the game belt after a three-game rivalry against the Boston Red Sox. Of course, the highlight of Velazquez's tenure with the Yankees came on August 21, when the 27-year-old player hit the first home run of his four-year career in the major leagues.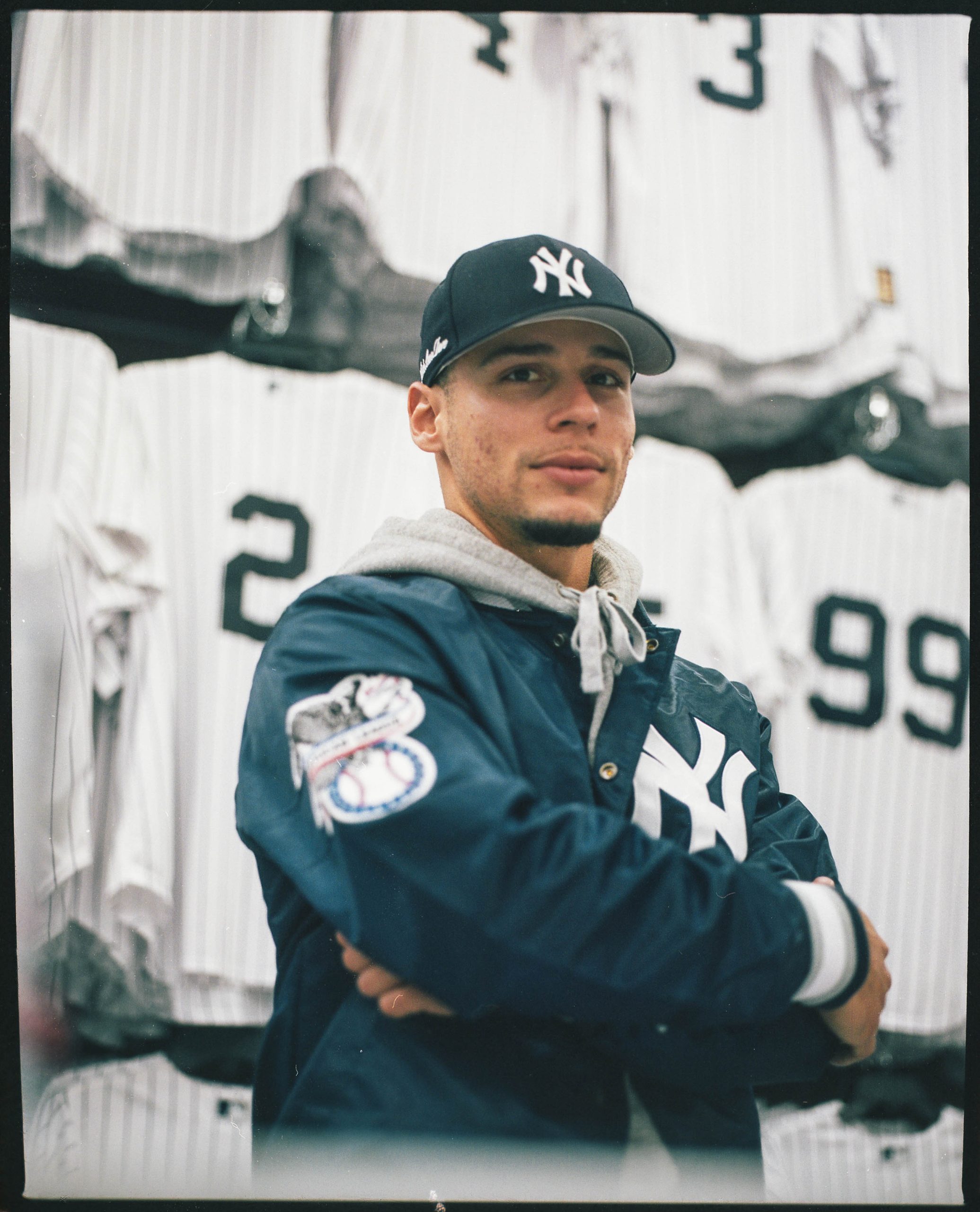 "I remember when I hit [that home run], I stood at home plate a little bit longer." Still stunned, Velazquez made his way around the bases, his entire family watching from the stands. "When I got back to the bench, I was talking to [Yankees center fielder] Aaron Hicks and I told him how I felt like I stayed at home plate for too long." Velazquez worried about coming off as boastful, but Hicks assured him, "We're the Yankees. That's what we do." Velazquez, who'd been determined to crack one out of the park since the beginning of his major league career in 2018, describes his home run as something akin to a spiritual experience. "It's almost euphoric. You feel it go into the bat, just this perfect connection. It's like dancing with the ball – moving perfectly and sending it back home. It's poetic."
Having spent so many years on the road, Velazquez was happy to spend more time with his family and even moved back into his childhood home while he played with the Yankees in New York.  But the nature of professional sports is, for many players, defined almost entirely by uncertainty. Velazquez makes it clear through our conversation that he has no misconceptions about the precarity that comes with playing professional baseball. The Angels will be Velazquez's fourth team in the MLB, and he knows that his time at home was an exception to the rule. "I didn't really pack heavy this year," he admits. "You don't want to be traveling with too much stuff. You can't really settle down or sign a lease on an apartment because you might be leaving in a week." 
Players can be traded or claimed at the drop of a hat, as Velazquez was in November 2021, when he was claimed by the Los Angeles Angels from a trade waiver after being "DFA'd," or designated for assignment. "There's a lot you have to go through to get to the point where you're solidified," he says about the long-term deals offered to the upper echelon of major league players. "That's why I look up to these guys that have a contract. They get to settle down and buy a house or rent an apartment in the city they're playing in. That's motivating: to be able to unpack your bags."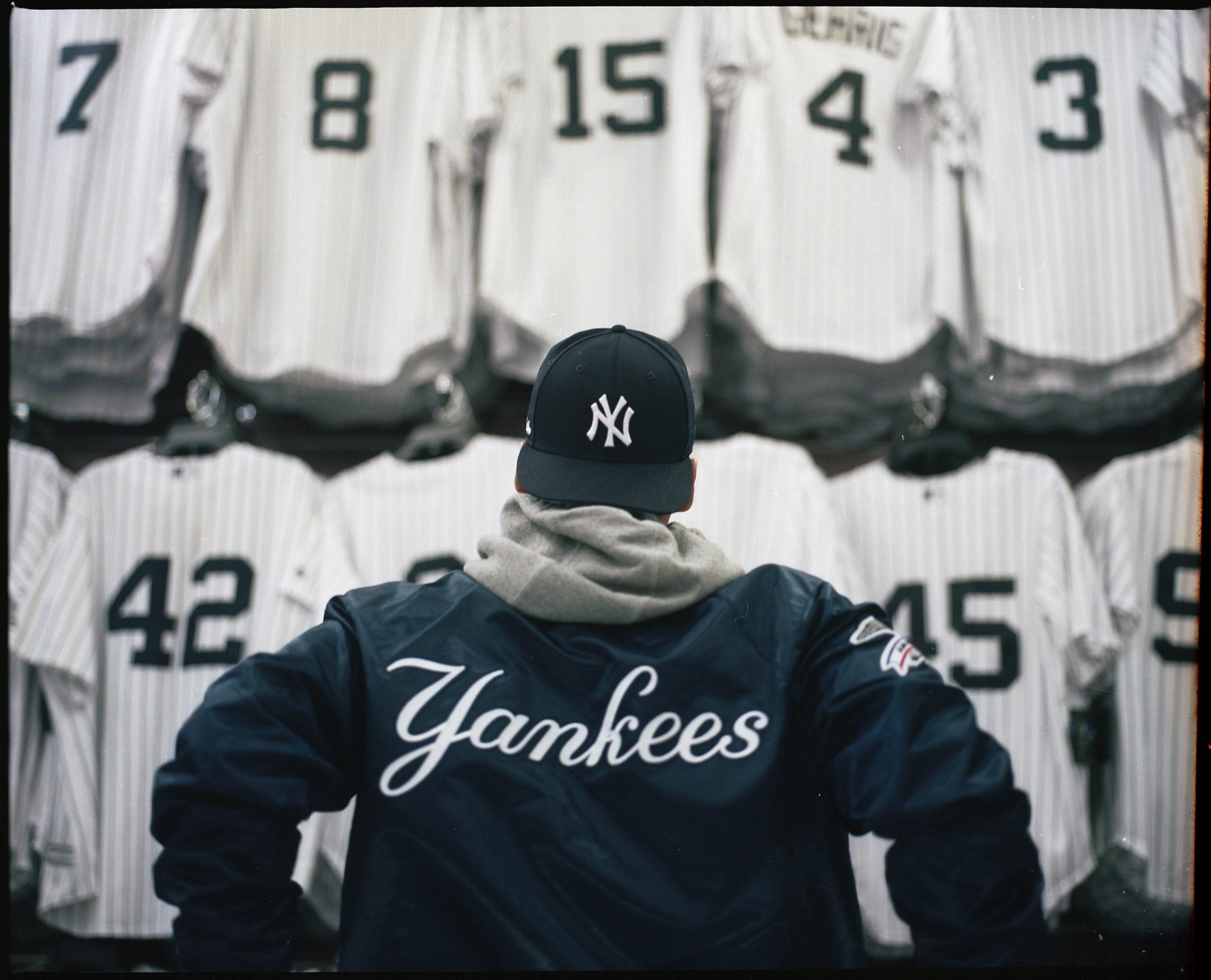 Unfortunately, Velazquez's transition to the Angels has been stalled by ongoing labor negotiations within the MLB. Every few years, the MLB and the Players' Union (or the MLBPA) enter into collective bargaining negotiations to make adjustments that benefit both the players and the league. This year has been marked by conflict between the two organizations, with the MLBPA demanding higher wages for the second- and third-tier players, which includes Velazquez, who are either paid the minimum salary or aren't on a contract. As of March 2, 2022, the MLB and MLBPA missed another negotiation deadline. Their talks will now extend into the regular season, which was scheduled to start on March 31st but has been officially postponed. "I'm hoping they get this deal done soon, so I can get back on the field," Velazquez says. [Editor's note: The MLB and MLBPA reached a tentative agreement on March 10, 2022.]
Velazquez's relationship with baseball hasn't always been complicated by the intricacies of prolonged arbitration. Before all this, Velazquez was just a kid from the Bronx who loved playing sports. "I don't think I even crawled, I just went straight to walking and running," he says with a laugh. "My first word was 'ball,' so that sent me off on that trajectory from a young age." Velazquez was, from the very beginning, an unstoppable force of nature, recalling days filled with playing sports: hockey in the morning, soccer and football in the afternoon,  baseball in the evening. 
View this post on Instagram
Velazquez decided to forgo college after being drafted in the 7th round to play for the Arizona Diamondbacks' Rookie League. "[My parents] did a really good job of letting me, at that age, dictate the direction I wanted my life to go. School wasn't going anywhere and, for my career, the window of opportunity was very small," he tells me.It was around this time that Velazquez earned his current nickname, Squid. He explains that it's a play off his high school nickname, Squez, although doesn't know why his friends chose it for him.  I suspect it has more to do with Velazquez's playstyle, which is passionate and breakneck, like he's always got something to prove. "I think if you contribute, that's the easiest way to get to know people on the team or let the team get to know you," he explains.
Velazquez understands how important it is to form these relationships with his teammates, and how much he can learn from them. "The game is so diverse," Velazquez says. "That's one of the things I really like about baseball besides the game, getting to know these guys and meeting different kinds of people." Today, staying in touch with his friends and family involves "a lot of group chats. A lot of FaceTime. I think my generation is very lucky in that regard. We got communication in our hands." He tries to call his family every day, and instead of asking who's around like he used to back in the day, Velazquez tells me, "I have a tight circle of close friends and we always keep in touch and motivate one another."
Velazquez is flattered by the fans who called him "The Bronx Kid," but he makes it clear he wants to be known for what he brings to the teams as a player. "A big thing for me was gaining respect in the clubhouse. I wanted to contribute and help [the team] win." The athlete's humility in the face of both adversity and success is a product of his character and the nature of the game. "Baseball humbles you. Baseball will bring you down to tears and make you question why you're playing." Even the greatest players, Velazquez says, have to face incredible amounts of adversity on a regular basis. 
As Velazquez gears up to meet his new teammates and start playing with the Angels, he brings up some advice that's helped guide him through his professional career. "When you're doing good, you're not as good as you think. And when you're doing bad, you're not as bad as you think." But most often, the best thing for Velazquez to do is remind himself why he does what he does in the first place – because he loves it. "You play for money, you play for other reasons. But at the core of it, [you play] because it's fun and you enjoy it."