Jorge and Carmen Aguirre opened their South Denver restaurant La Chiva as a way to shatter misconceptions about their native Colombia. "The little bit that people know about Colombia is what they hear on the news about the cartels and all of that stuff," Jorge Aguirre told LATINA. "That's something that has always bothered me."
Jorge, who made his journey to the United States from Bogotá over four decades ago, often found himself yearning for the comforting flavors of home in the White-majority cities he lived in. In 2012, Colorado had almost 6,000 residents of Colombian descent out of a total population of 5 million. A decade later, the community has almost tripled — but Colombians are still a minority, making La Chiva's success in the state that much more remarkable.
At age fifty, after retiring early from his career in IT, Jorge decided to enroll in culinary school, setting in motion his lifelong dream of owning his own restaurant. Together, the Aguirres started out in the early 2010s with a food truck version of La Chiva (whose name comes from the buses that transport vegetables and livestock from Colombia's mountains into nearby cities), when the mobile food trend was just taking off in Denver. "I remember our first event that we had committed to. The truck wasn't ready. Last minute, we had to go and borrow a tent," Aguirre said. "People trusted us to be there. So we showed up, and we sold out within a couple of hours. That was our first sign that maybe what we were doing was right."
Just a few years later, at the grand opening of La Chiva's brick-and-mortar on Denver's South Broadway, there was an hour-long line out the door. "We were shocked. We barely had a social media following at the time, but people remembered us from all the events we had done. It was completely word of mouth. The kitchen was slammed and we made a ton of mistakes, but everyone kept telling us how delicious the food was, and that they would be back."
Finding authentic Colombian ingredients in Colorado was challenging in the early days, but it encouraged Jorge and Carmen to be creative and make their own spins on specialties like ajiaco and bandeja paisa (La Chiva's version is called the bandeja montañera). Alongside classic dishes like empanadas and sancocho, the menu also includes family recipes, which may not be your traditional Colombian recipe, but hold a special place in their hearts. "Maybe their grandmother didn't make it that way, but [the customers] understand that [the dish] was born out of the creativity of a grandmother in her kitchen," Carmen said.
Such is the case of La Chiva's guava bread pudding, which is inspired by Carmen's grandmother's recipe. Upon first bite, the pudding's crispy exterior breaks into a rich, creamy softness that's neither too doughy nor too sweet. The recipe is multi-layered. After mixing already-baked bread cubes with heavy cream, eggs, rum, amaretto, and vanilla extract, this mixture is folded into a pan with guava puree and topped with guava paste, both imported from South America. Once out of the oven, the final result is a decadent treat, about as sweet as flan but with more texture, and aromas of amaretto, rum, and that delicious guava.
Six months ago, the Aguirres launched LaTinto Café, a coffee shop serving breakfast, lunch, breads and pastries from different parts of Latin America, not just Colombia. "We wanted to bring together Latinos in our community and offer flavors from Latin America. A lot of our customers have never tried a pandebono or a pan coco, so I wanted to bring those flavors to Denver in a setting that was accessible to everyone," Jorge shared.
Along with the launch last February, the Aguirres introduced their specialty coffee brand. Jorge found a local coffee roaster who had connections with independent Colombian farms. They began importing specialty coffee beans from these small farms, and after being roasted fresh in Colorado, the beans are packaged and sold in both drip and espresso varieties. "Back when we opened the restaurant, people kept asking us for our breads and Colombian coffee, and [the breads] aren't easy to find here. So we always had [opening a cafe] in the back of our minds." Soon, Aguirre hopes to open more locations in Colorado to continue spreading the love for Latin American cuisine.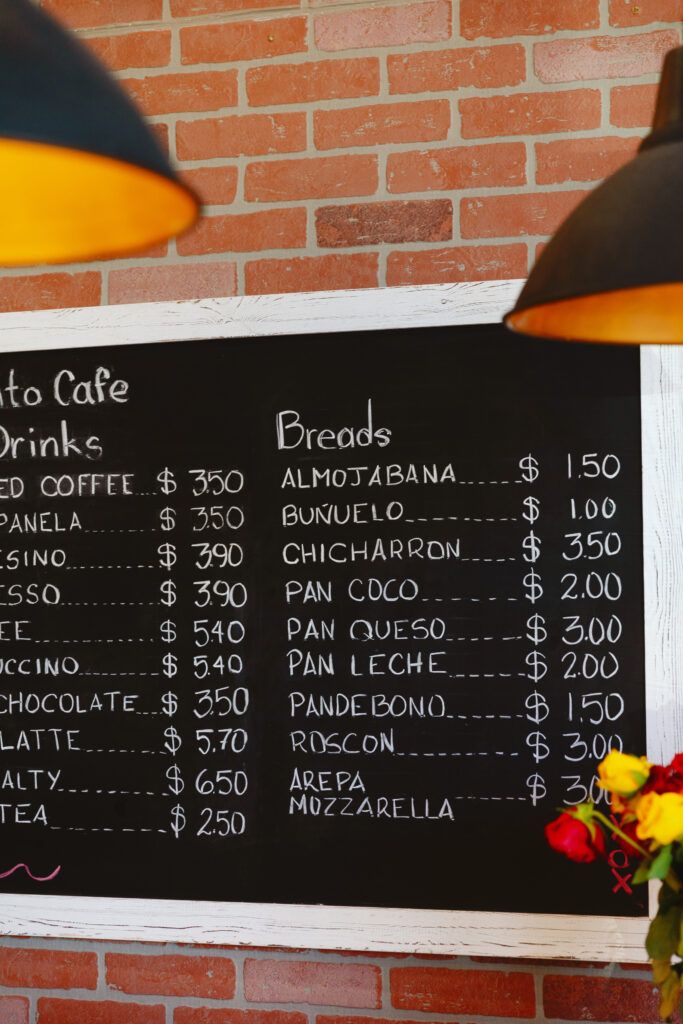 Beyond providing excellent food, giving back to the community has been central to the Aguirres' mission. La Chiva regularly donates meals to local events and organizations, but privately, Jorge hires an English teacher to give free lessons to his employees. The idea came from the understanding of the key role that learning English played in his own immigration story. The youngest of six kids, Aguirre's immigration journey included a ten-year separation from his mother at a young age. When he received his green card and they finally reunited in New Jersey, he was able to find work and put himself through an associates degree. "I was lucky that I could go to school, but I realized that not everybody's that lucky, so I want to give that opportunity to anybody that works here," he said.
Despite its rapid success, La Chiva and LaTinto Café are still a small family operation, and some of the employees have been with the Aguirres since the beginning. The restaurants, situated directly across the street from each other, have become cultural havens for Latinos looking for a slice of home and Denverites craving new, authentic flavors. The restaurant is living proof that an eatery can be a catalyst for change, fostering appreciation for diverse cuisines while creating a community where all are welcome.
---