Mexican singer Georgel pivoted from a successful songwriting career for many of Latin pop's biggest stars such as Gloria Trevi, to a R&B solo debut "Meteorito" in 2018. With an oeuvre referencing past, future, nature, his marriage, and even his daughter, Georgel is a proudly gay artist who wants to counter the harmful anti-gay legacies of the Latinx music scene. While experimenting with both sound and visuals, he remains a creative beacon centering his personal life as a way to normalize gay love and gay families. He is also adaptable and optimistic about extending his experiences within a larger culture of queer empathy and activism.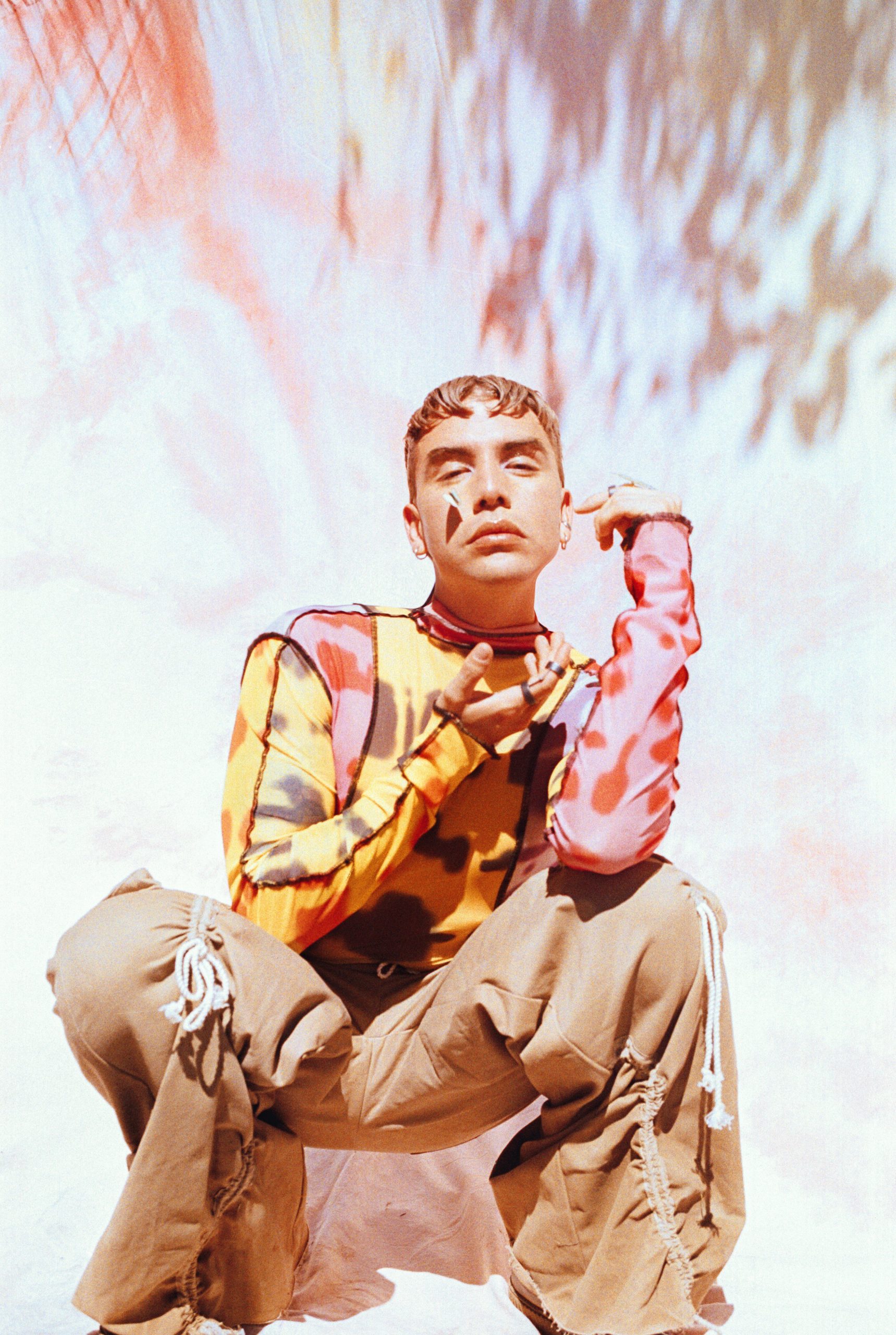 The accompanying music video to his "Meteorito" debut single features footage from his marriage to music executive Guillermo Rosas surrounded by adoring family and friends. Set among the grand beauty of a hilltop castle, the wedding is captured by video panning intimate gestures of both men holding hands, reciting vows to one another, and gazing into one another's eyes with a promise of forever. While this video is primarily an ode to the love between two men, it also marks Georgel's coming out to the music industry. 
Whereas the music video to "Meteorito" is cloaked in sunlight and the bright white decor of his gorgeous wedding, the music video for Georgel's most recent single "No Putx" is a direct contrast of dark warehouse interiors and solitary torture. His new song is not only the first Pride Latin Spotify Exclusive Single, but also a response to Mexican rock band Molotov's 90s' rock anthem "Put-," which stirred ongoing controversy for its repeated use of the anti-gay slur p—. By teaming up withTito Fuentes, lead singer of Molotov, Georgel applies his queer perspective as a transgenerational way forward. From Georgel's perspective, the two have reworked Molotov's original lyrics to reflect the expanded visibility of latinx queers since the 90s' and reclaim the harmful slur as a generator of unapologetic and matter of fact pride.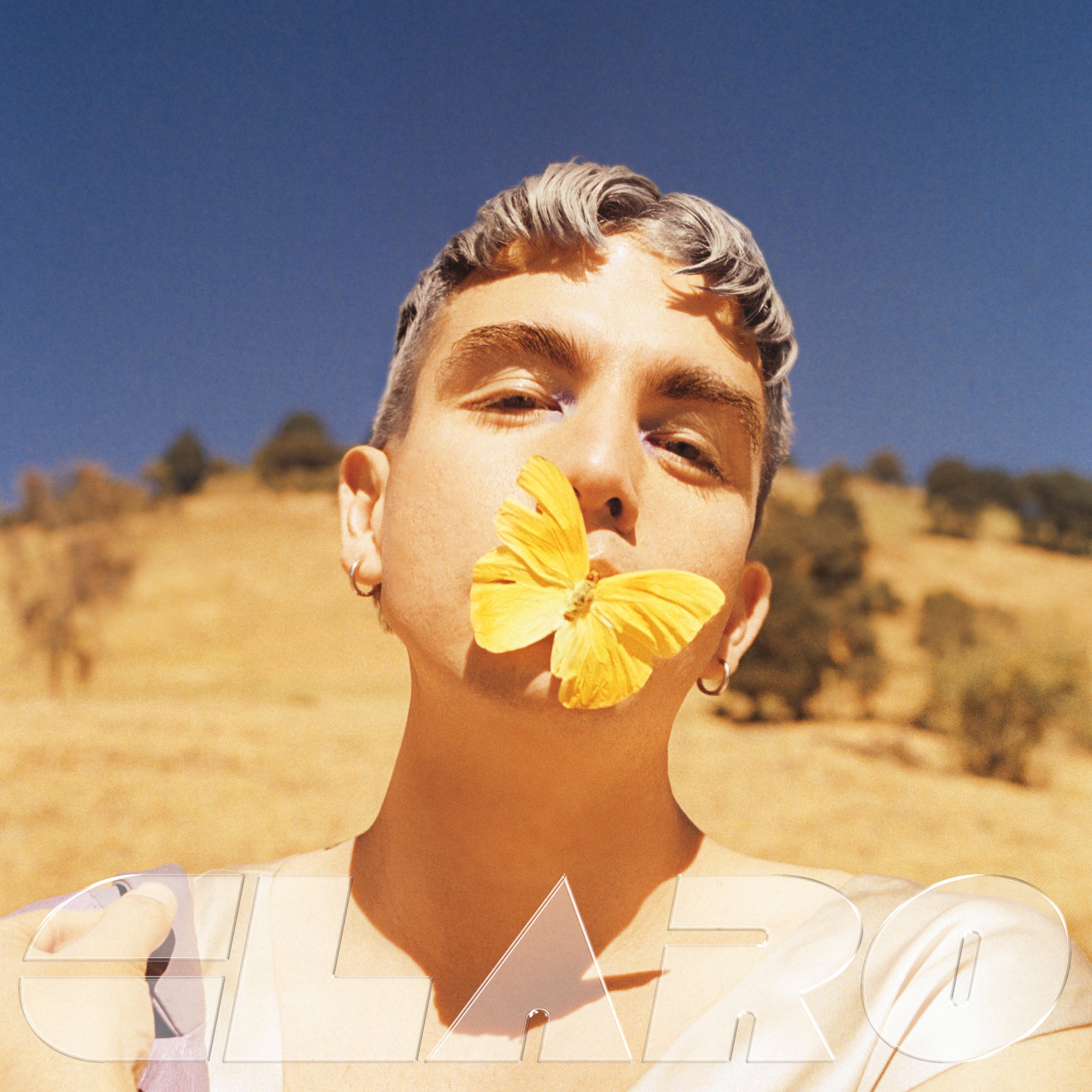 On the eve of his daughter's birthday, the radiant Georgel joined Culture Editor Alissa Lopez Serfozo (she/her, queer, cis-femme) in mid June for the third installment of our Conversaciones on Queerness: un universo de identidades y expresiones, Latina's 2021 Pride conversation series that demonstrates the diversity of the Queer Latinx community while also relishing the celebratory spirit of Pride Month. During their conversation the two broach reciting vows to your lover, raising a queer family, pushing gender norms, activism and queerness in the Mexican music industry, and being an outsider in your home country.
View this post on Instagram

Conversaciones on Queerness: un universo de identidades y expresiones
Pride Month is a time when millions of people come together in support of the LGBTQ+ community. For many within the queer community, Pride signals a period of visibility  that brings marginalized identities to the forefront, while also ushering in a month of celebration and joy. Pride is a time to dress fearlessly, hug chosen family unabashedly, love radically, but it also presents an opportunity to reflect on what it means to be queer today.
Pride Month is a reminder that the queer community is breathtakingly diverse — there is no such thing as one LGBTQ+ monolith. For many, queerness represents a complex interplay of identity, sex, gender presentation and sexuality. Amidst the celebratory spirit that characterizes Pride Month, it is also vital to shed light on the voices that continue to go unheard, and the individuals who still feel invisible. 
Latina aims to be a space for the entire Latinx community. Driven by a team of young Latinx creatives, Latina is a platform for the intersection of culture, politics, and entertainment. Dedicated to celebrating and amplifying Latinx voices, Latina's Pride 2021 series Conversaciones on Queerness seeks to approach queerness through a Latin lens and provide a platform for the individuals creatively expanding these multifaceted conversations.