The pandemic came with drastic changes to Omi Hopper's career plans. The Puerto Rico native had been working as a makeup artist, but the lockdown prompted her to trade her brushes for cooking pots. She had always enjoyed cooking, but when she began filming the process and sharing it on social media, she discovered a new sense of purpose. "It was a way to connect with the outside world, I never expected it to go viral. I would say I'm an incidental social media creator," Hopper told LATINA.
Talking en español and being unapologetically herself, Hopper went viral by explaining Puerto Rican culinary staples on her channels. She currently has more than 558K followers on TikTok, 318K on Instagram and 61K subscribers on YouTube. Her social media popularity earned her a spot on the currently-airing second season of Next Level Chef, a cooking competition show hosted by Gordon Ramsay.
Hopper was born in Puerto Rico but moved to Rhode Island when she was eleven. She would often go back to the island to spend time with her family, and food was a way to stay connected with them. "It's one of my fondest memories, being in the assembly line, making pasteles with my whole family," Hopper said. While she went viral for showing her love for plantains on Next Level Chef, her true favorite ingredients are viandas because they are part of her favorite childhood dish, viandas con bacalao. "After I moved [to the U.S.], every time I would go back to visit my family, I would be received with this dish, so it's very special to me."
The social media chef became known for frequently mentioning "mi sofrito fresquecito," a paste made of cilantro, coriander, garlic, onions, aji dulce and bell peppers, all blended together to serve as base for most Puerto Rican dishes. Her sofrito, as well as many of her recipes, are inspired by her late grandmother who she remembers with love and admiration. "I remember her always being so joyful, she would do everything with alegría. Ella era el party," Hopper recounted.
Hopper continues her grandma's legacy through her cuisine, and she had a very emotional moment on Next Level Chef when she won a challenge for a dish inspired by her grandma. "It was really special for me to see [Ramsay] try the dish and feel the way he felt," Hopper said.
@cookingconomi WOW, Anoche fue como vivir un sueño… El apoyo y el calor de mi gente es contundente 🙏🏽🇵🇷🫶🏽 @grillers_pr Gracias por ser el anfitrión perfecto para mi Watch Party en Orlando 🙏🏽 me llevo uno de los mejores recuerdos de toda este experiencia @foodclubfox #nextlevelchef ♬ original sound – omi
It's been a busy spring for Hopper, traveling across the country hosting Next Level Chef watch parties in Florida, New York, and Puerto Rico. She's also participated in a Women's History Month dinner in partnership with social media chef Andrew Rea from Binging with Babish and The Singleton Whisky. She's been really happy to use her platform and this experience to uplift Puerto Rican cuisine and to inspire more Caribbean women and Latinas to share their cultural heritage through food.
"Latinas, we cook from the heart. In the kitchen, others might get in their head and complicate things that don't need to be that complicated," Hopper said. "Cooking with the heart is what we bring to the table."
Check out Chef Omi's cocktail recipe: "Cameron's Kick Con Pasión"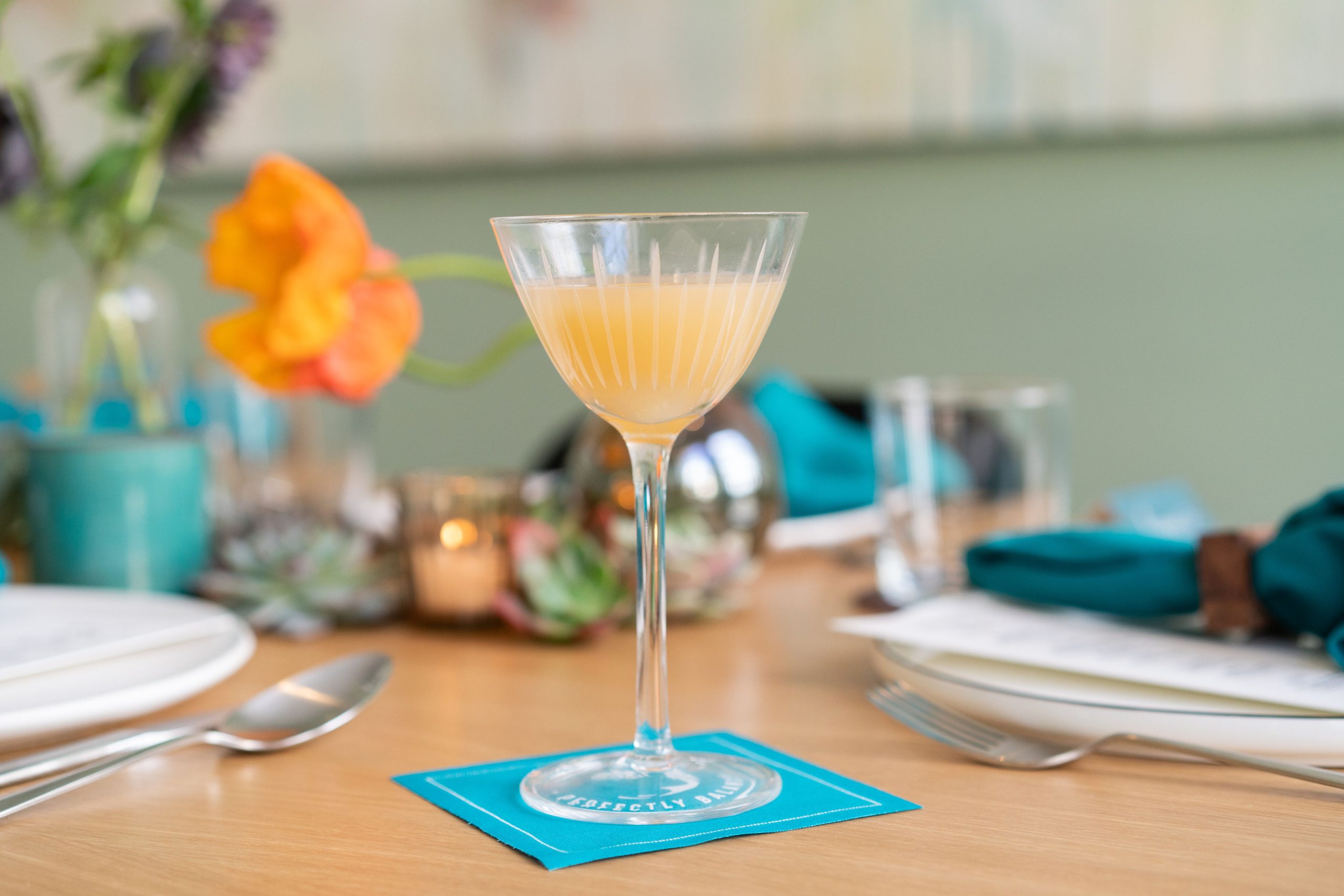 Cameron's Kick con Pasión
Serves 1
Ingredients:
1 ounce Singleton 12 Year Old
½ ounce Passionfruit Juice
½ ounce Fresh-squeezed Lemon Juice
½ ounce Orgeat
Glassware: Coupe glass / Nick and Nora glass
Method:
Pour ingredients into a cocktail shaker; fill with ice and shake well
Strain into a chilled Nick and Nora glass.
Garnish with Lemon twist
created by Omi Hopper
---
Alejandra Arevalo is a Peruvian multimedia journalist based in New York covering the music industry at Chartmetric.