Latina is highlighting the work of Latinx creatives and visual artists through NYC art guides and thematic stories in our new column, Curated by KCV. Each month, Art Curator and Processa founder, Kiara Cristina Ventura, will speak on exhibitions and inspirational artists that everyone should keep on their radar from an informed lens. 
February is about honoring Black History around the globe — and it's also a time where individuals everywhere are reflecting on love. As the month comes and goes, we find ourselves reflecting on how love can be expressed in a variety of relationships in our lives, whether it is with our lovers, friends, community, or even ourselves. 
The pandemic — with it's effects on livelihoods across the world — compounded with times of civil unrest, and issues within our personal lives, has taken a toll on our physical, mental, and spiritual health. When periods of our lives feel intense and overwhelming, it's a reminder to take care of ourselves, tap into our community and check in on those we love. Self-love can take the form of a candlelit bath, but it can also come in the act of expressing oneself through a creative project. Expression is an act of release — and therefore an act of love. So, I thought it would be fitting to present five Black and Latinx artists who are pulling from their culture and showing us what love and care can look like.
Duneska Suannette Michel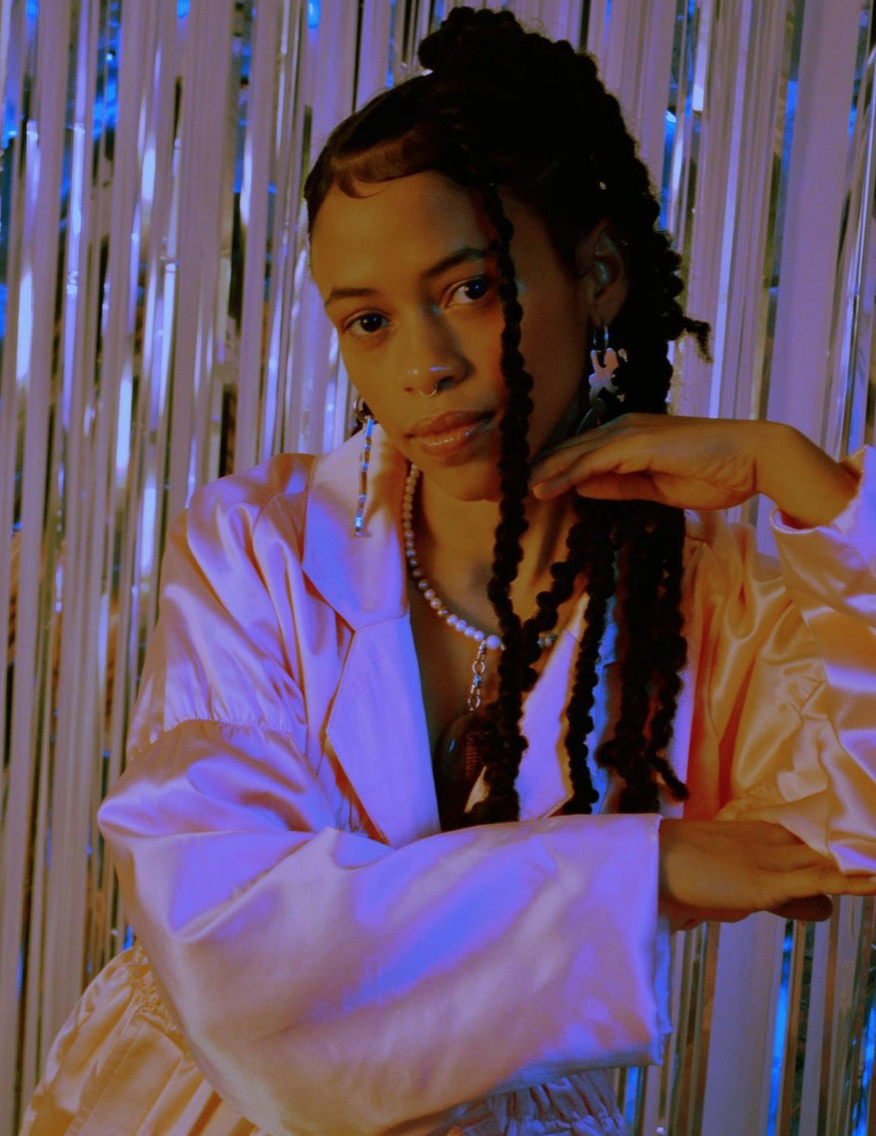 Duneska Suannette Michel is a visual artist, DJ, educator, community organizer, and founder of Guanábana, a platform that centers the voices of Black folks with Antillean roots, including the Greater and Lesser Antilles. During the BLM protests of 2020, Guanábana organized monthly vigils in honor of Black Lives at Maria Hernandez Park in Brooklyn. In efforts to curate a safe space and provide resources for their community, the platform distributed PPE, meals, groceries, and educational material, while also inviting speakers from other community organizations. Guanábana's creations focus on exploring and re-imagining notions of connectedness throughout the Caribbean, with a specific focus on Hispañola. 
Suannette also facilitates workshops and teaches youth through art. In between these workshops, they host parties and DJ across venues in Brooklyn. ⁠Suannette beautifully shows us that one can love and care by holding space for community — whether it's to cope, reflect, convene, express or even have fun and dance on the dancefloor.
Navild Acosta and Fannie Sosa

Navild Acosta and Fannie Sosa are the artists behind Siestas Negras / Black Power Naps, an ongoing art project that proposes spaces for Black rest as a form of recovery and resistance. When Acosta and Sosa read studies revealing that black Americans are five times more likely to get less sleep than white Americans — because of factors such as discriminatory housing policies and income inequality — the duo began creating free spaces for people of color to rest. Acosta and Sosa have created and designed colorful, dimly lit environments full of large soft beds and resting stations perfect for a rejuvenating nap or meditation. 
"Black Power Naps" is a direct response to the Sleep Gap, and is a project rooted from a place of love and care for their community — because rest is a form of care.
Eilen Itzel Mena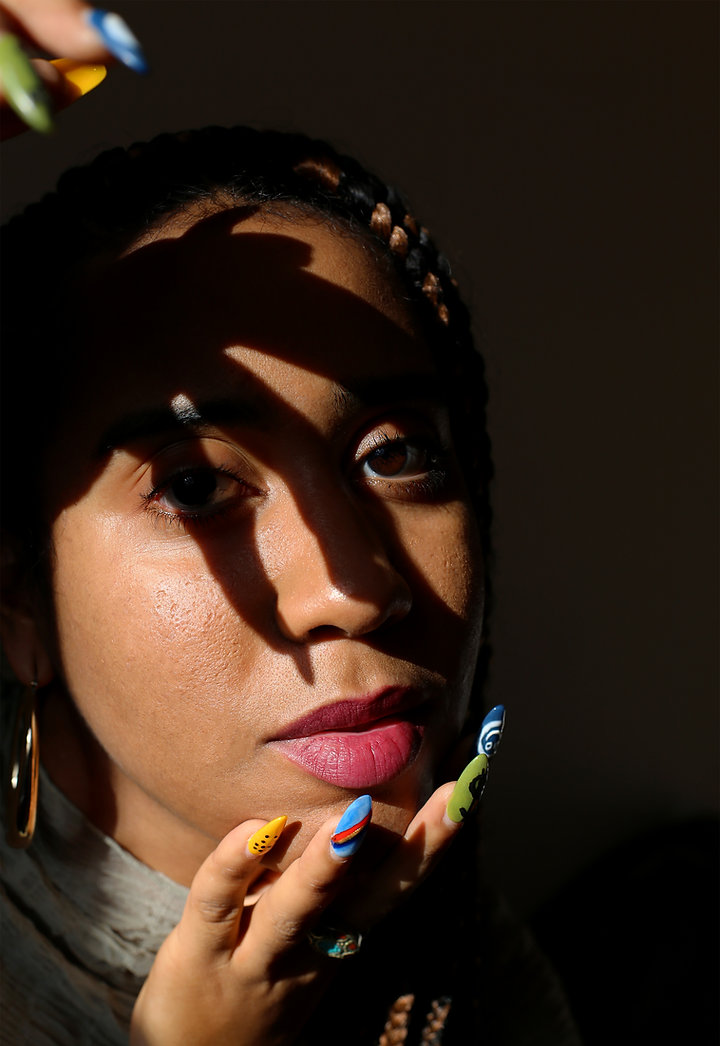 Originally from the South Bronx, Eilen Itzel Mena is an Afro-Dominican American artist, writer, community organizer, and co-director of Honey & Smoke. Mena creates paintings and drawings inspired by her emotions, dreams, and visions. Her abstract expressionist work tells stories of healing, self-love, and moments of alignment. Touching on themes related to the African Diaspora, spirituality, culture, identity, and purpose, her paintings explore the interconnected relationship between childhood and adulthood as a form of coping and arriving at moments of self-acceptance. Mixing the remnants of the figure within abstracted colorful environments, Mena is ultimately trying to convey one's spirit and inspire others to look inward and utilize their intuition as a tool to love and take care for themselves.
Felicita "Felli" Maynard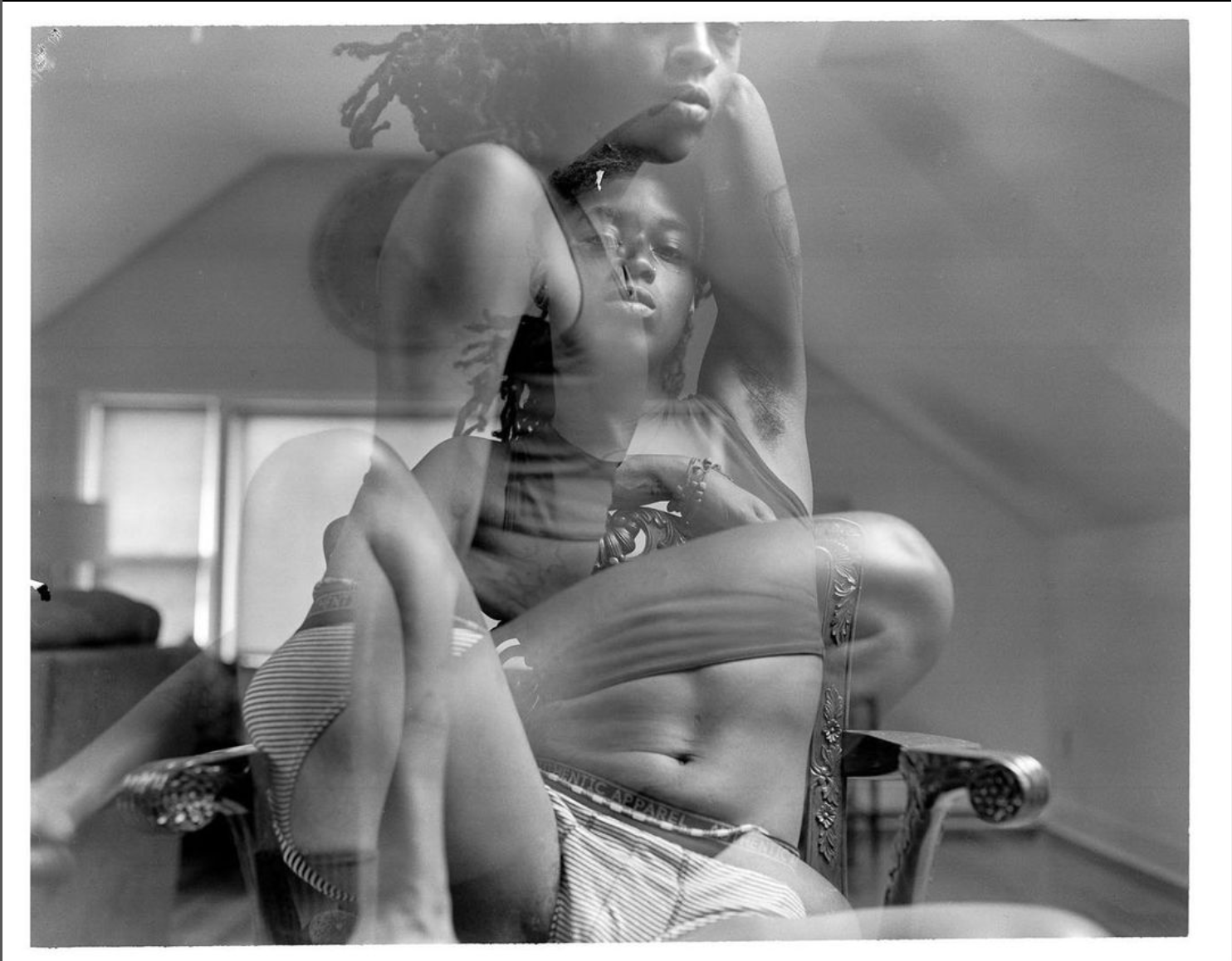 Felicita "Felli" Maynard is a first generation Afro-Latinx genderqueer interdisciplinary artist, storyteller and educator. Making use of analog and wet plate photography, Maynard explores their identity as a descendant of the African Diaspora and utilizes these unique mediums to photograph their community. Mixing the traditional processes of hands-on photography and newer digital technology, Maynard tells overlooked stories in the art world and has spoken on themes relating to Black female spirituality, gentrification in Brooklyn, and identity issues plaguing communities of color. 
Powerfully connecting the past to the present through image making, Maynard responds by increasing the visibility of themselves and their community and raising questions like: What does it feel like to feel "seen" in the field of photography? And how can images that represent us in some way make us feel seen and heard? And ultimately…loved?
Star Catherine Feliz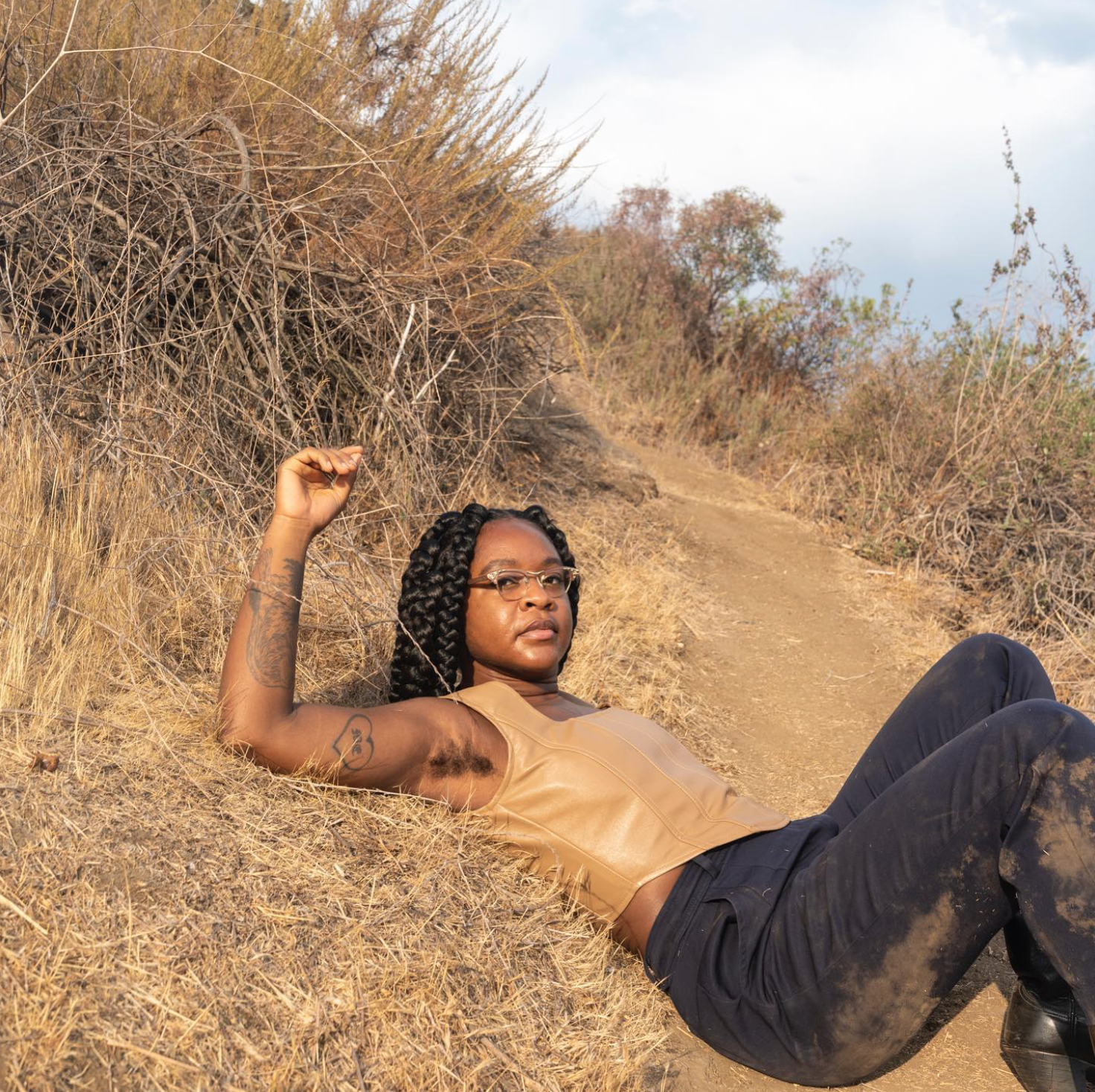 Star Catherine Feliz is an interdisciplinary artist and creator of Botánica Cimarrón, a platform offering a line of products, elixirs, and herbalist formulated plant medicine. After almost 10 years of studying and practicing community based herbalism, Star is utilizing Botánica Cimarrón to share their medicines with the world. Working with a variety of mediums that include sculptural installation, time based media, and book forms, Star also creates visual art works rooted in healing and spirituality. They describe the purpose of their work as exploring "earth-based pathways for disarming apparatuses of violence and their cycles of trauma." 
Star reminds us that healing, and developing one's spiritual practice is hard work, but these practices are acts of care and there are tools on this earth available for us to use as aid along the way.