When Michelle Badillo reluctantly agreed to attend college, she told her mother that she would become a screenwriter. Badillo had the intention of alarming her mother; she did not anticipate that her mother would fully support her decision and pay for it, too. "I was an idiot," Badillo laughs from her Silver Lake apartment in Los Angeles as we chat over Zoom. "And so my mom wins in the end." Years later, Badillo is now an established actor and a writer of critically acclaimed television shows; it turns out they both won.
The 29-year-old actress and TV writer never thought that an "act of defiance" would lead her to the life she has now, on and off the screen. Growing up in Queens, New York, Badillo had aspirations of moving to Manhattan and becoming an artist. What kind of artist? It didn't matter; all Badillo wanted after coming out as gay was to have autonomy over how she chose to present herself in professional settings. "I thought [my life] was 'Rent' [the musical], which is insane because I knew I could never afford to live in Manhattan."
Badillo was an anxious kid and her grandmother recommended theater as a way to channel her creative energy. Badillo began her Saturday classes at age 12, and as she grew older, she quietly knew it was what she wanted to do. But she didn't think that she had "the look," and was embarrassed to admit it was her dream career. Badillo's parents, although separated, shared a common perception about acting. In both of her parents' houses, there was always talk of how insane it is that actors make so much money, but people who save lives never make as much money. "So I was kind of ashamed of wanting to be an actor because it seemed stupid and at least writing is a skill set," she explains. "With acting, you're playing pretend. So I kind of put that away and focused on writing, but secretly still wanted to do it."
Even though the entertainment industry was foreign to her parents, they have always encouraged Badillo to be whatever she wanted to be — as long as it pays the bills. If there's something she took from them, it's their strong work ethic. Her father, Puerto Rican, was born in the Bronx and owned a carpet store when Badillo was a kid. Years later, he attended college and became a teacher. Her mother migrated to Queens from Argentina at a young age, and now has a job doing "some kind of finance thing," which Badillo still does not quite understand, but she has a dedication that Badillo admires. 
Although Badillo never convinced her parents to let her move to Manhattan and live her best struggling-artist life, screenwriting was a profession they could get behind. Writing, for them, seemed like an appropriate and viable career option. So, Badillo started the screenwriting program at Loyola Marymount University in Los Angeles, and although she admits being hesitant at first, she fell in love with the work.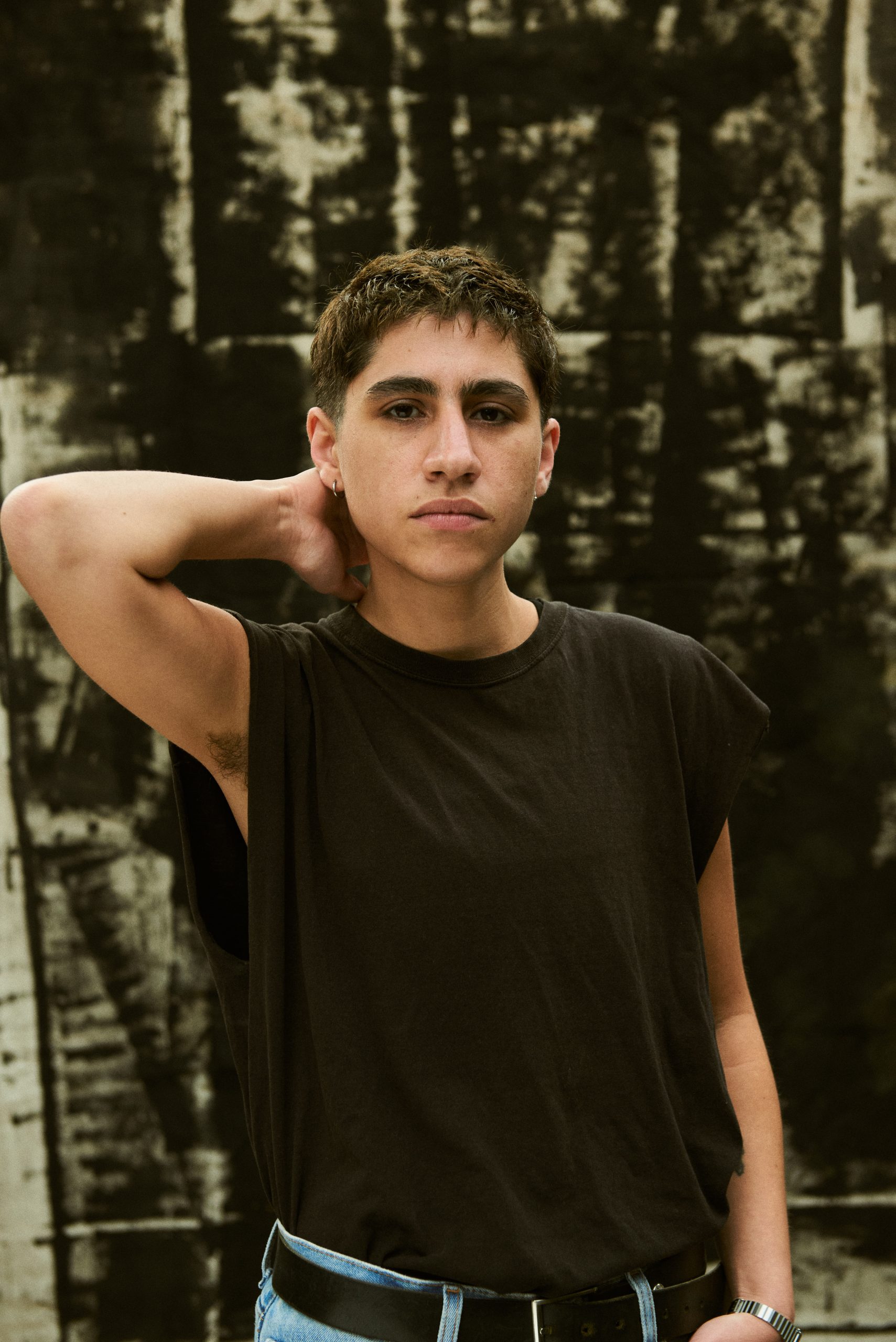 At LMU, Badillo met writer and actress Gloria Calderon Kellett, who became a mentor and catalyst for Badillo's writing and acting career. Kellett had just finished working on "How I Met Your Mother," and while in between jobs, she taught at LMU.   Early in Badillo's experience at LMU, Badillo had felt alienated from her classmates; she didn't think they were able to relate to her work.  But she soon found the support she sought in Kellet. "Our sensibilities clicked. She was the first person to verbalize that 'all those things about yourself you're ashamed of, or that people have made you feel uncomfortable about, those are your strengths, not your weaknesses. Those are the things that you have that nobody else has. And that's what's going to make your writing different,'" Badillo tells Latina. 
A few years later, Kellet, co-showrunner of the revamped series "One Day at a Time," reached out to Badillo and her writing partner, Caroline Levich, and brought them on as writers for the show. At the time, Badillo, 24, was the youngest writer in the room. "It was insane. The first two weeks, my head was spinning," she recalls. "You go from being like, 'Oh, I'm the funniest one in class.' And then suddenly you're with people who have been doing this job for 20 years as professional comedy writers, and you're like, 'Oh, I'm an idiot.'"But, Badillo felt comfortable under Kellet's guidance and gained confidence.  She went on to receive a nomination for the prestigious Humanitas Prize for her episode entitled "Hello, Penelope."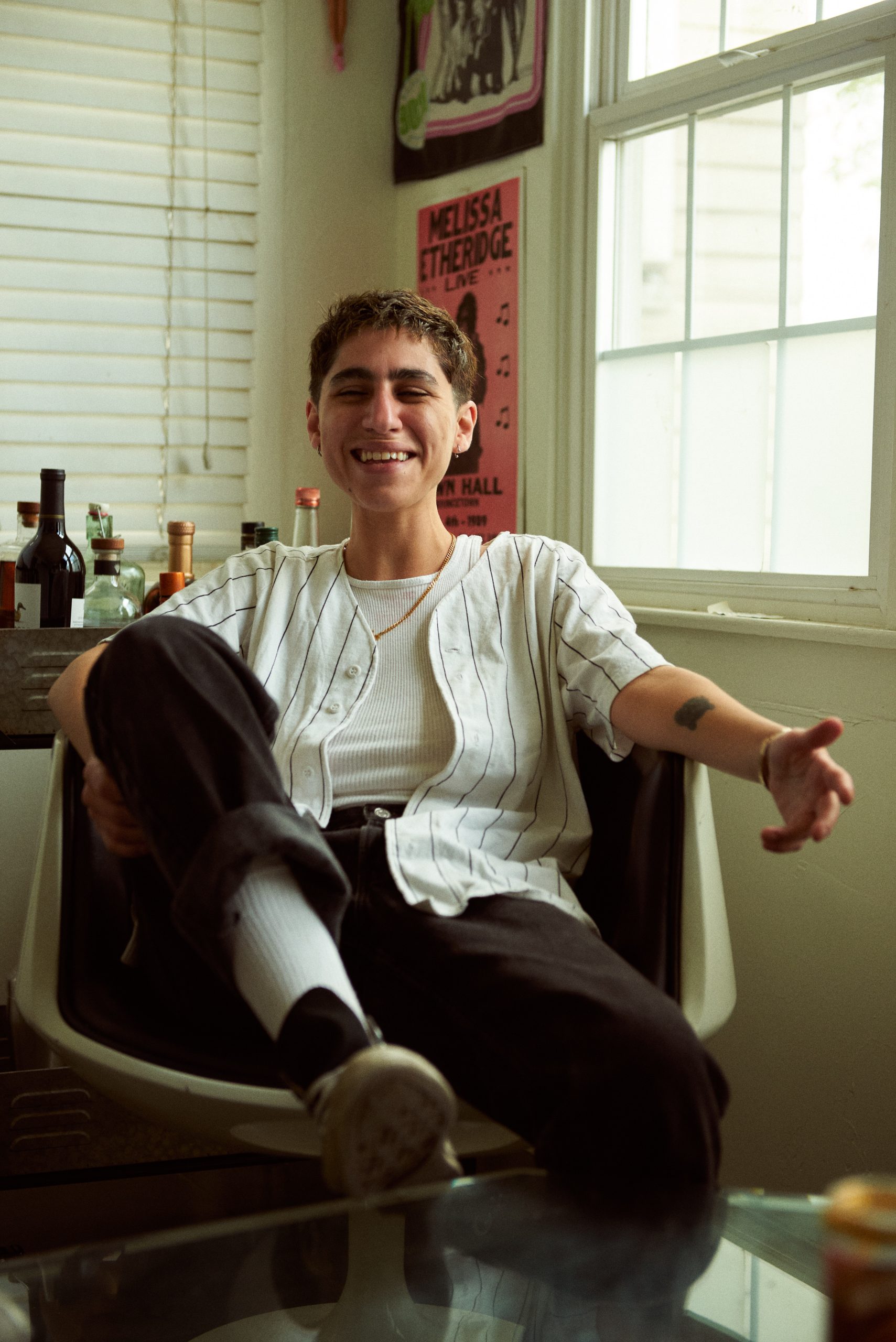 In 2018, Badillo made her television acting debut in a trailblazing episode of the critically acclaimed series "Vida" (Starz), set in East Los Angeles. In the now iconic queer scene, Badillo and one of the show's protagonists, Emma (Mishel Prada), open the third episode of Season 1 with a steamy hookup that goes as far as the table and ends on the floor. (Definitely NSFW.) A similar encounter repeats in Season 3. 
Badillo owes her acting debut to "Vida" creator Tanya Saracho and Kellet. "Both have been very generous to me in terms of giving me opportunities to fulfill my dreams," Badillo explains. "They have both given me the gift of knowing that you don't have to prove that you can do something; you can take the opportunity to try and do it."
Since her TV writing and acting debut, Badillo has written for the television series "The Bold Type," the Fox animated show "The Great North," and Amazon's "A League of Their Own." Her most prominent acting role yet has been as Winnie, one of the six social media influencers in the fifth season of the dark comedy series "Search Party." The series plays on millennial fears and ambitions as the influencers fall victim to Dory's (Alia Shawkat) delusions of grandeur while seeking enlightenment.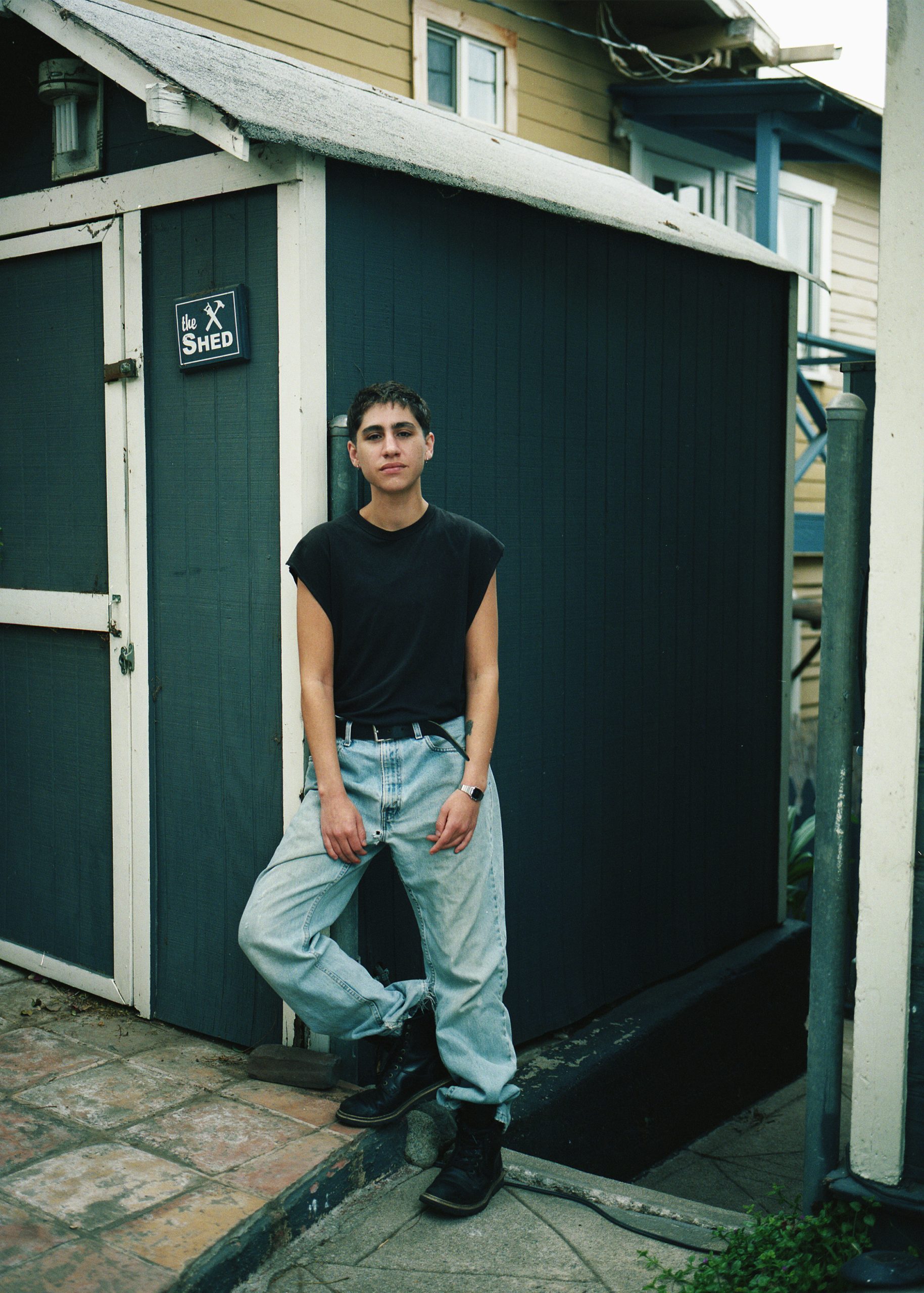 When it comes to speaking to future generations, Badillo would like to one day write a story that depicts "real people going through real stuff, people dealing with a minimum wage that hasn't changed since the 70s." For her, it's important to remember that life is largely about maintaining mental health and finding peace. And although Badillo is grateful to have been able to play various authentic versions of her queer, Latinx self, she wants to see more roles in mainstream media that "truly represent different identities expressed from a place of honesty."
After seven years as a TV writer, Badillo allows herself to take mental breaks and rest. She admits that it's been a journey for her, acknowledging her accomplishments and recognizing when she's tired. She keeps a sticky note on her laptop screen as an affirmation of who she is and where she wants to go next. While we chat, she picks up the sticky note and shows me:"I am a writer."