Angelica Yudasto is an Indonesian-Peruvian artist who lives and works in Brooklyn, New York. Yudasto composes site-sensitive arrangements of ethereal tapestries and sculpted glass forms that act as a physical representation of her past traumas and inner anxieties. In her work, transient moments become static evocations printed on free-flowing silk. Latina's Alissa Lopez Serfozo visited Yudasto at the artist's Brownsville studio to encounter pieces from her recent solo show "Rubbings of Vaporwave" and unpack Yudasto's fascination with the body's vulnerability and the fragility of memory.
Yudasto received her BFA from the Oregon College of Art and Craft, and MFA from the Pratt Institute (2020). She has since exhibited her works nationally in Miami, New York, and Portland, notably including exhibitions in the Wynwood Art District for the Wet Heat Project, and Portland Art Museum's ​Art on the Vine ​Auction. During the summer of 2021, Yudasto's Keluarga Sastrosoejito was printed on a billboard and exhibited publicly in Bushwick, Brooklyn, as part of ASIANS BELONG HERE. Past residencies include Boyd's Station's Place + Space program, Haystack Mountain School of Craft, and the Marie Walsh Sharpe Foundation. She currently shows with Ki Smith Gallery and her work can be found in several prominent private collections.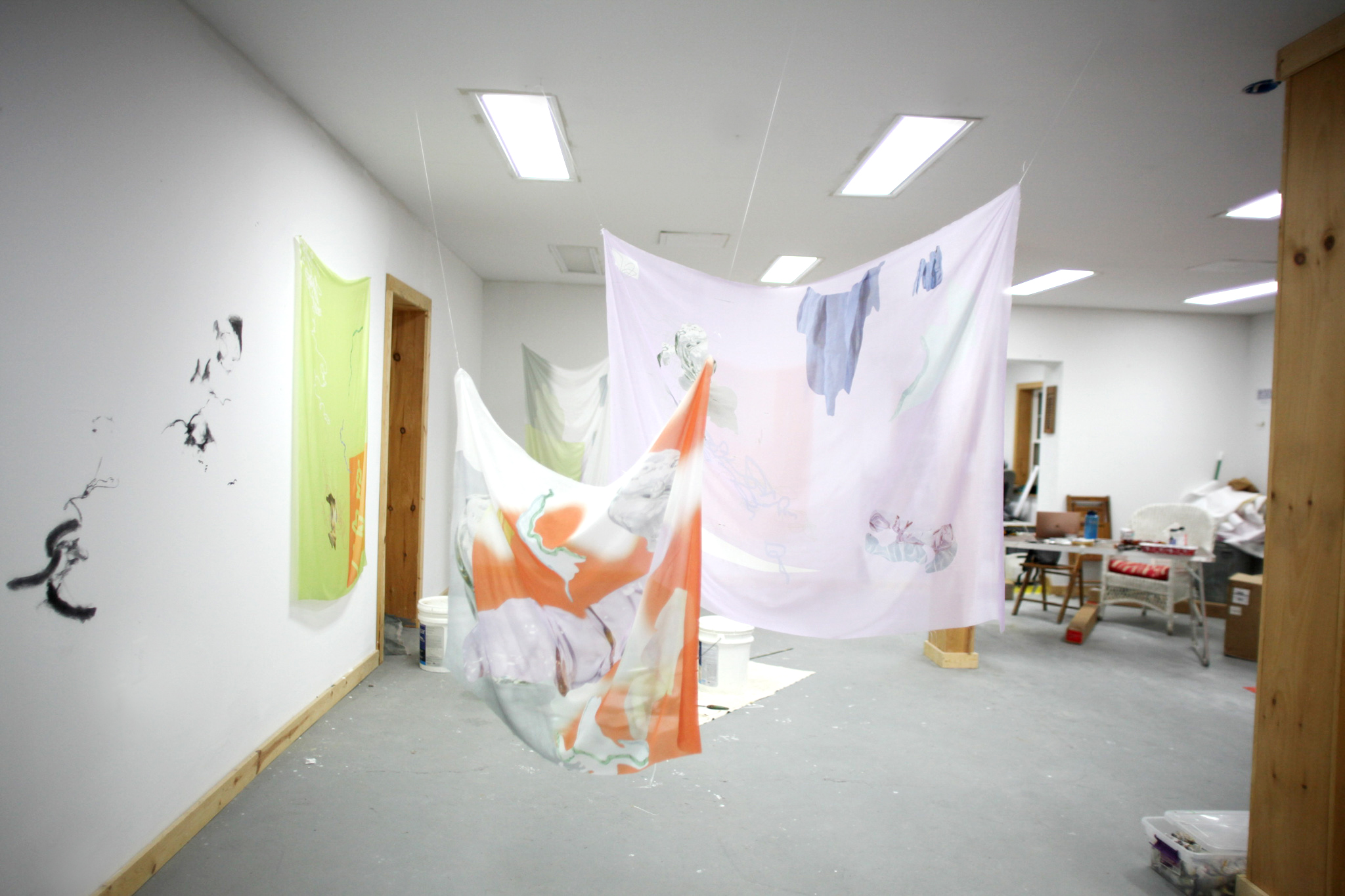 Boyd's Station Residency. Photography by Angelica Yudasto.
Special thanks to Ki Smith Gallery, Molly Levine, and Claire Foussard
Audio by Dan Mason ダン·メイソン – Waiting For You
Photography by Grace Jeon