On a warm Saturday in Brooklyn, sounds of cumbia, R&B, and the crush of a strobe light alternated rhythms in a small photography studio. A cast of queer and POC models periodically filed in, each posing for the camera to their chosen soundtracks — music they were asked to select that would allow them to feel at ease, open. Calm and focused behind the camera, makeup artist and filmmaker Marco Castro encouraged each model to apply his newly developed serum as they would organically. Then came the glow, which Castro, grinning, explains to be the "all-in-one Peruvian liquid gold."
That multi-functional beauty serum, AMAZONICOIL, is Castro's first product from his debut gender-inclusive beauty and skincare line, MARCO CASTRO®. The serum is crafted in Brooklyn but its ethnobotanical ingredients are sourced from the Peruvian Amazon Rainforest, in his native country. The versatile serum is composed of natural ingredients, including sacha inchi, wild buriti, and full-spectrum CBD extract derived from hemp, and can be used topically and orally. While the serum offers lightweight moisture and nurtures the skin, diminishing signs of aging, age spots, and acne scars, it also aids in anxiety and stress reduction, pain relief, and boosts the immune system with rejuvenating antioxidants and essential macronutrients.
"That's when I thought, 'I can do more than this, I can contribute more to the community than just doing beautiful makeup and representing where I come from.'"



That moment of creative alchemy, where traditional ingredients meet the healing powers of CBD, resulted in a transformative serum. This unique blend addresses both external radiance and internal balance. Castro believes in the holistic nature of beauty, and by harnessing the power of organic elements, he was able to craft a product that speaks to his vision of comprehensive well-being.
Castro's beauty and skincare line is reflective of his upbringing. Born and raised by his grandmother in Lima, Peru, he experienced the healing properties of natural medicine and ancestral rituals.
"I still do my own cleanses. Every time I feel down or sick, we use herbs, flowers, eggs, soaps, and salts, to create different recipes that are a tradition in our family, used to take care of our bodies and minds. I believe natural ingredients are the cure for many things, both in our diet and used topically. It's what the universe has given us, and this is how our ancestors would treat themselves and survive," he relates.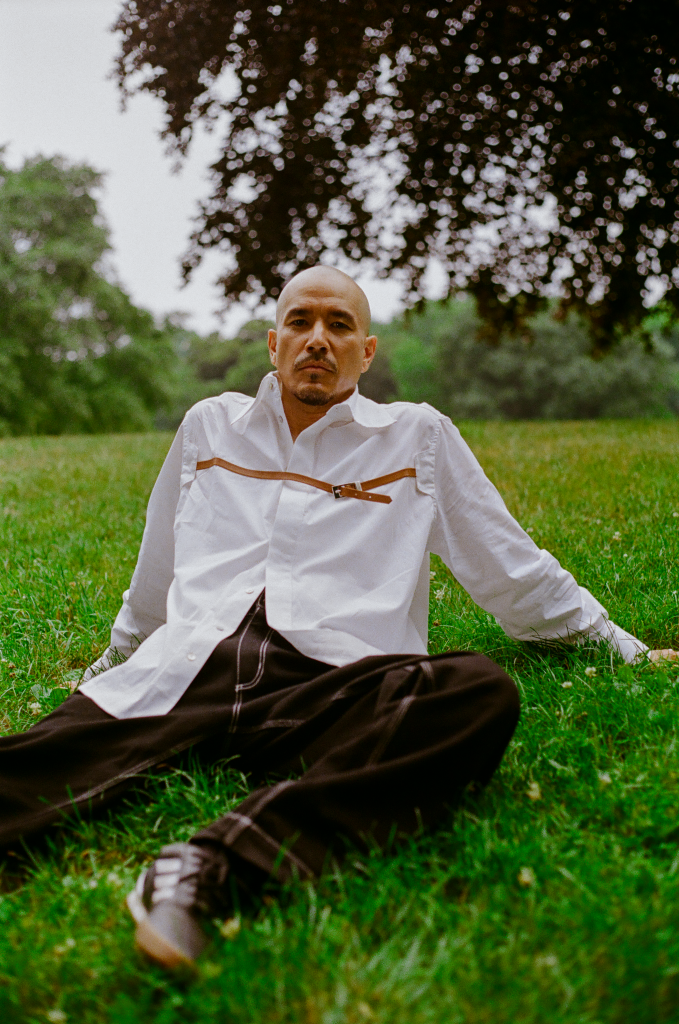 At the age of 13, Castro moved to New Jersey to be with his mother and her family. But it wasn't until he moved out on his own to New York City that he felt the freedom to be himself. There, he survived his first years by staying with friends and surrounding himself with a chosen family who supported his coming out journey.
During that time, he met other creative youth who inspired his first film and photography projects. Coming from a theater background as a kid, he was always drawn to foreign films and the transformative power of makeup. Castro fondly recalls filming skaters in Washington Square Park and producing fun, short films with his friends. Although his dream was to attend NYU, he soon realized that it was financially impossible for him to do so at the time.
However, he was soon introduced to the person who would provide him with unimaginable opportunities. Castro's friend was dating the cousin of Françcois Nars, one of the biggest names in makeup and beauty and the founder of NARS Cosmetics. She introduced Castro as a makeup artist, but he admits, laughing, that he didn't have much experience other than the campy makeup he was doing for his friends. Still he got his first job as Nars's assistant.
Castro soon learned how to apply makeup properly. After gaining experience he began training other makeup artists at store openings in NYC and Europe. It was during his many travels to London that he decided to move to Spain.
Through his work with NARS, Castro was able to put himself through film school. "I finally got to achieve something that I wanted to do. Because makeup gave me the money to be able to," he explains. Castro studied acting at Estudio Corraza para la Actuación in Madrid. "I wanted to know [an actor's] craft to understand how to direct."
While attending acting school, Castro still worked in makeup for local magazines and continued to assist Nars whenever he was in Europe. It was during those days that he met Spanish filmmaker, Pedro Almodovar, who became one of his regular clients. Castro became part of Almodovar's film family and also worked on his own projects that were later featured in various film festivals such as Palm Springs International Film Festival and Malaga Film Festival. However, after several years of producing work in Madrid, he decided to take a break and move back to the States. Upon his return in 2016, NARS, who had also recently moved back to the States, offered Castro to continue working with him.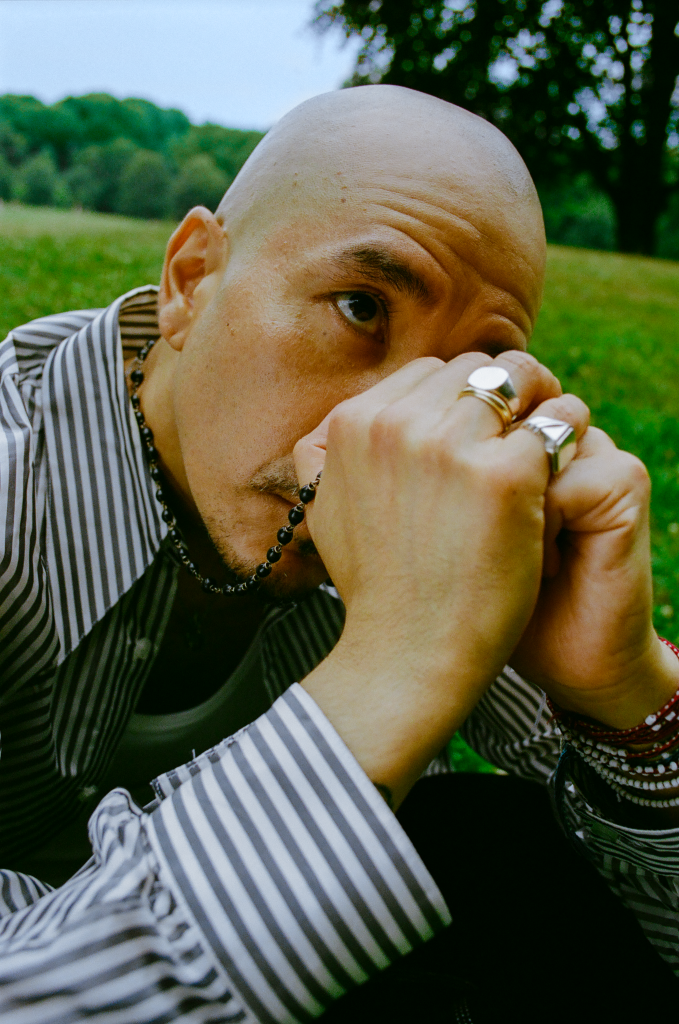 "That's when I thought, 'I can do more than this, I can contribute more to the community than just doing beautiful makeup and representing where I come from.' This is where I decided to combine my background and all of my experiences into one: filmmaking, painting, growing up with my grandmother, my curandera mother. This is when everything comes into place and into one," he explains. His first project was "We, Mexicans," a short film shot in NYC, which explores Mexican identity and work ethic through the lens of fashion film.
Castro met fashion designer Willy Chavarria in 2017 and continued to collaborate. Together they work on expanding the narrative of fashion by focusing on Latino identities and underrepresented faces, not just the garments.
But when the pandemic hit, Castro, like the rest of the world, was forced to put everything on hold. While at home with his husband, they both began to plan their next big move. "I told him, I think it's time for us to start something. Let's start a beauty brand."
During the initial phases, Castro decided early on that he wanted his beauty and skincare line to represent his Peruvian roots. He started researching Amazonian ethnobotany. "I wanted to do something related to the Amazon because shamans and Ayahuasca come from the Amazon, and what is purer and stronger than the source of everything?" Castro asks, rhetorically.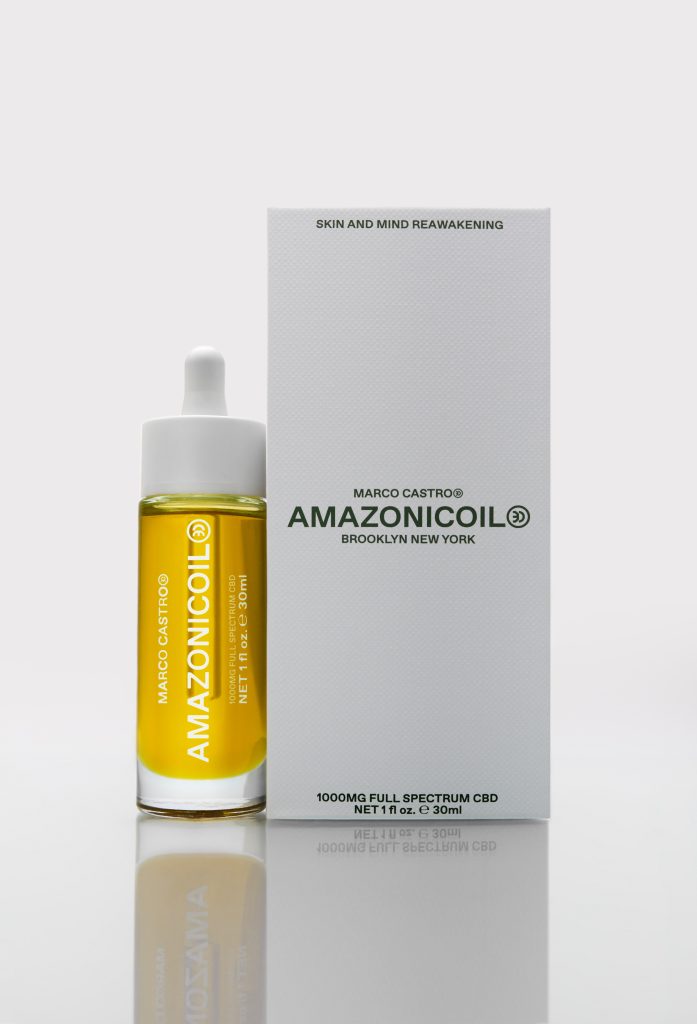 After taking a trip to Peru, Castro returned with various indigenous ingredients and learned about their properties. That's when the idea of creating a serum that could be used topically and orally was born. The manufacturing of such a versatile product seemed to pose some manufacturing hurdles, but the real challenge came in blending the ingredients with CBD and finding the right chemist who understood the mission.
Castro and his husband found Emma, a woman Castro describes as a bruja, who is also a medical botanist. She understood his background, the source of the ingredients, the spiritual aspects, and how to make them sellable. After two years and 16 trials, the vision behind AMAZONICOIL was realized, becoming the inaugural product that launched Castro's beauty and skincare line.
Acknowledging the holistic nature of beauty, Castro has harnessed the power of indigenous elements to craft a Latinx, gender-inclusive line that speaks to his mission. "I highly advise everyone to discover where they come from: the origin, the essence of where their family is from and to take that trip to rediscover and ground yourselves. Once you do that you really find beauty within yourself."
---
Additional credits: Model Photographs by Jordi Perez@jordiperez.com Styling by Raul Guerrero @ralguerrero Hair by Karla Hirkaler @karlahirkaler Talent Yuji @vvjujiiSodia @solisbeingDiego @diegocajasparraZaire @bbbibliotecaJayden@nycc_jaydenJarek @ak47killerguy28Briana @briana.angulo. Special Thanks to General Management @jhendi
Product Photography by Dimitrios Poppis @dimi.pop
Laura Sanchez is a Mexican-American writer and DJ based in Brooklyn, New York.