In the glittering realm of burlesque, where elegance intertwines with sensuality, one group from Mexico City stands out: Delirio Tropical. Patricia Kattkins, a classically trained ballet and contemporary dancer from Mexico, founded the group in 2019 to create a space for queer and trans performers like herself, as there weren't many opportunities for her in the classic dance world after her transition.
What began as a small group of dancers performing at bars and casinos has now blossomed into a troupe of ten acts, all of whom draw inspiration from classic burlesque icons while featuring their own unique flair. The group's name, Delirio Tropical, is derived from the 1952 Mexican film, and a typical show features cascades of fishnets, feathers, and boas tossed and teased by captivating vedettes, or showgirls, of many genres.
Ficheraz, a digital archive dedicated to preserving the legacy of vintage showgirls across Latin America, the Caribbean diaspora, and beyond, recognizes the role burlesque has played in gender and identity politics. "Burlesque was a way to challenge the barriers of sexuality in the mid 20th century with the sexual revolution," Ficheraz's founder tells LATINA. "Now that we are living in an era where our perception of gender is changing, burlesque is a platform where people can express their authentic identity."
Caption: Ninón Sevilla, Mexican actor and showgirl performing in the 1953 film "Aventura en Río."
In Mexico, where femicide and anti-LGBTQ+ violence are still rampant, Delirio Tropical is a type of rebellion. Their performances celebrate femininity, sexuality, and identity, all through their interpretations of classic Latin songs and histories. In place of fear, Delirio Tropical projects empowerment. "We no longer dance to please men," they say. "We dance for ourselves, for freedom."
Alejandra Bogue, described by another member as the group's "godmother of sorts," is a pioneer in the LGBTQ+ community, known as being the first trans Mexican woman to appear on television. Her experience of Mexican burlesque in the 80s is first-hand — she remembers how the 1985 earthquake destroyed many of the clubs where the icons of that decade would perform. She acts as a bridge between the boomer generation of vedettes and the current era of performers. When Bogue performs with Delirio Tropical, she feels that the group is reviving a bygone era of burlesque. "We're picking up and rescuing what was once left — not forgotten, because it's in everyone's hearts. Everyone still remembers the vedettes of the seventies. That's what we're alluding to with [Delirio Tropical]," Bogue tells LATINA.
Today, Delirio Tropical's founder Kattkins says that the goal is to evoke nostalgia for those times "and give it a touch of modernity, of what we want to express now." One of the group's original performers, Solange del Rio, exemplifies this, mixing modern songs with 50s-era jazz and big band music in her sets. Solange added, "that's the difference between burlesque and neo-burlesque. We try to rescue as much as we can, but we also bring to it our own style, our own knowledge, and our own experiences."
One of the group's performers, the drag artist La Coral, feels emboldened by the group and the support they get from their audiences. "Our audience is filled with women, queer people, young people who had never experienced gender [diversity], who had only seen it in magazines or movies. [They] are excited to celebrate the new ways of being a woman and enjoying ourselves."
Among many things, Delirio Tropical is a celebration of femininity, of love, and of self-expression. It is a beacon of inclusion, diversity, and sexual liberation, showing audiences that there is power in identity, one strip tease at a time.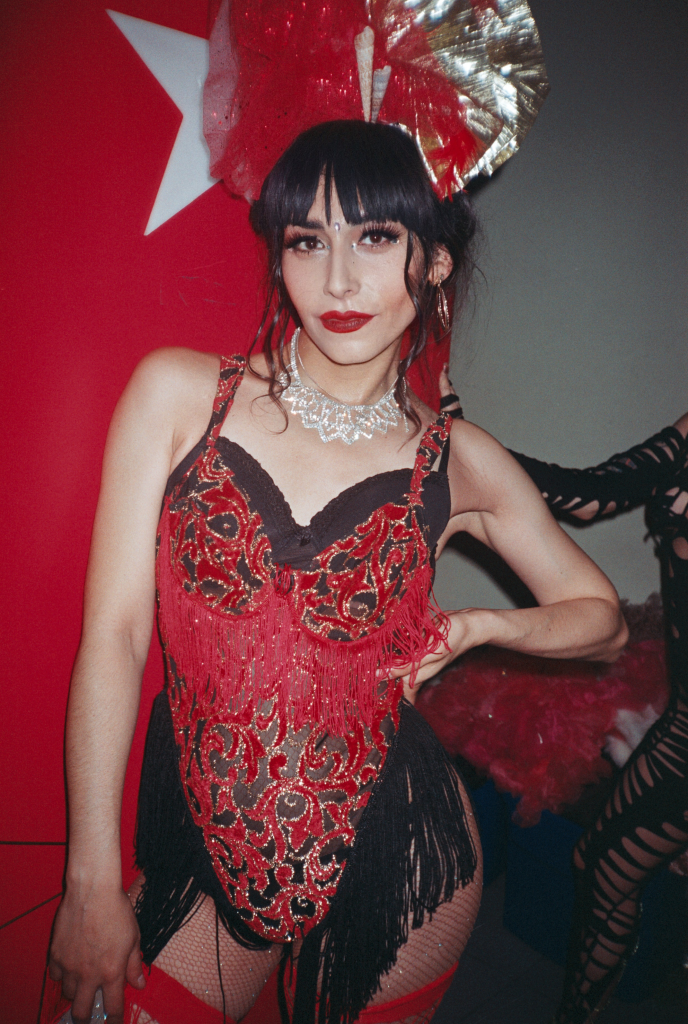 "Delirio Tropical is a celebration of Mexican destiny, of Mexican cabaret, but also of self-love. That love we all have for what we are and for what we do is reflected [in our show], and I think that's what people appreciate. That's what matters." – Patricia Kattins, founder of Delirio Tropical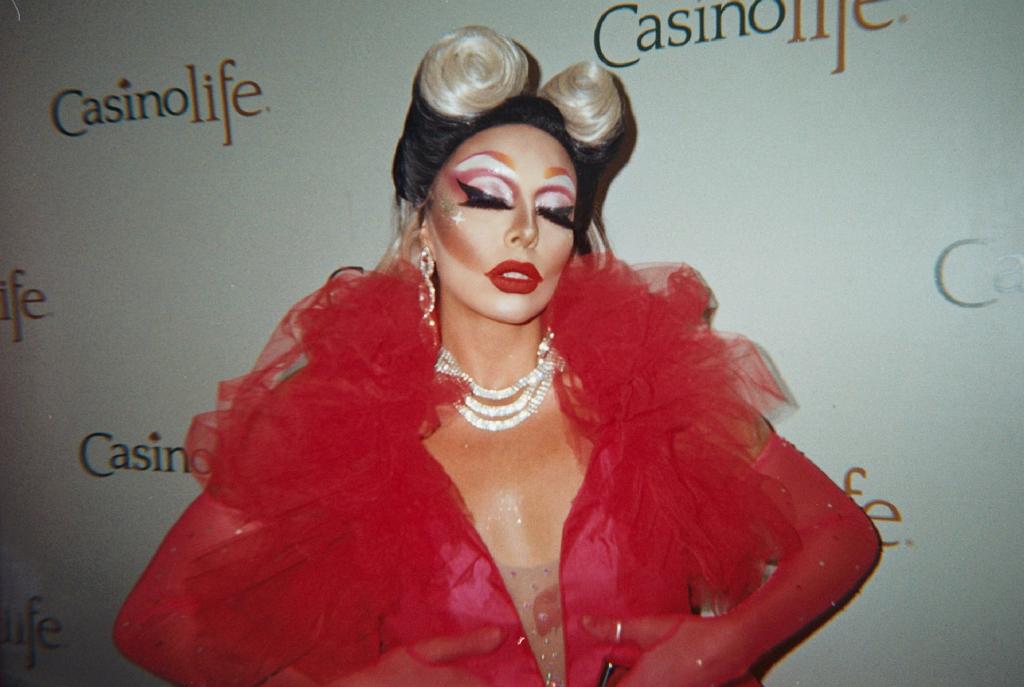 "As a woman, being able to do drag on stage represents diversity, strength, and community." – Andromeda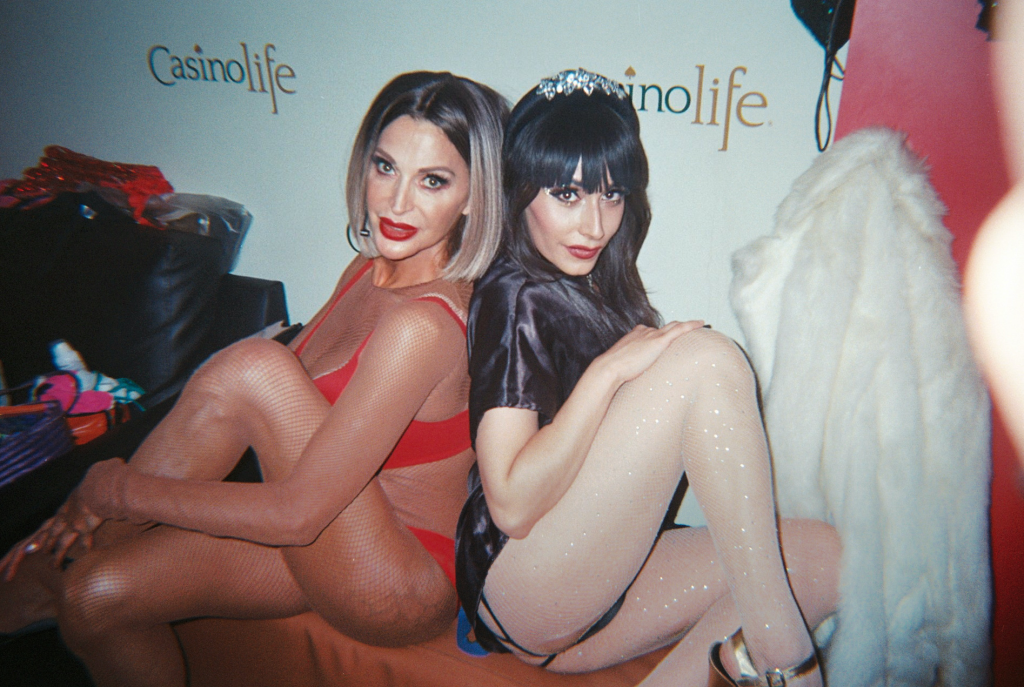 "It's not just about technique, it's about feeling. Yes, there is a lot of technique because we have to be well-supported, but we also have to understand [that feeling] in order to fit together and to convey our message. That is the magic, us being in harmony with each other." – Alejandra Bogue (left) with founder Patricia Kattins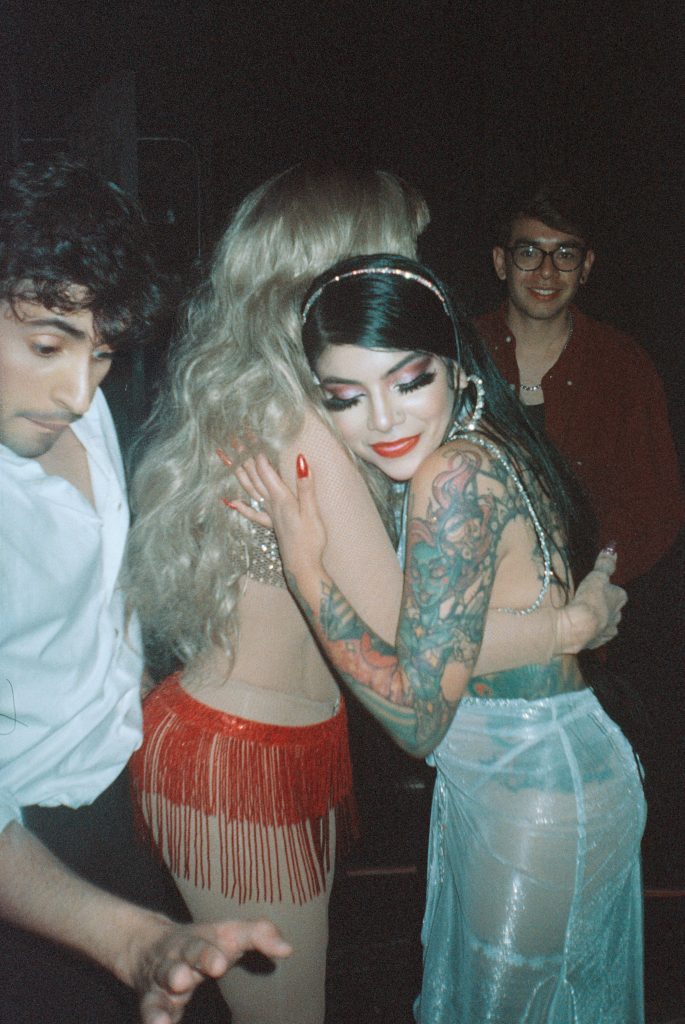 "Every time I step on the Delirio Tropical stage, every time I arrive at the dressing room with my sisters, it's fire. It fills my soul every time I stand up to dance and perform. For me, it's dancing with the heart. For me and for my sisters." – Kika Brava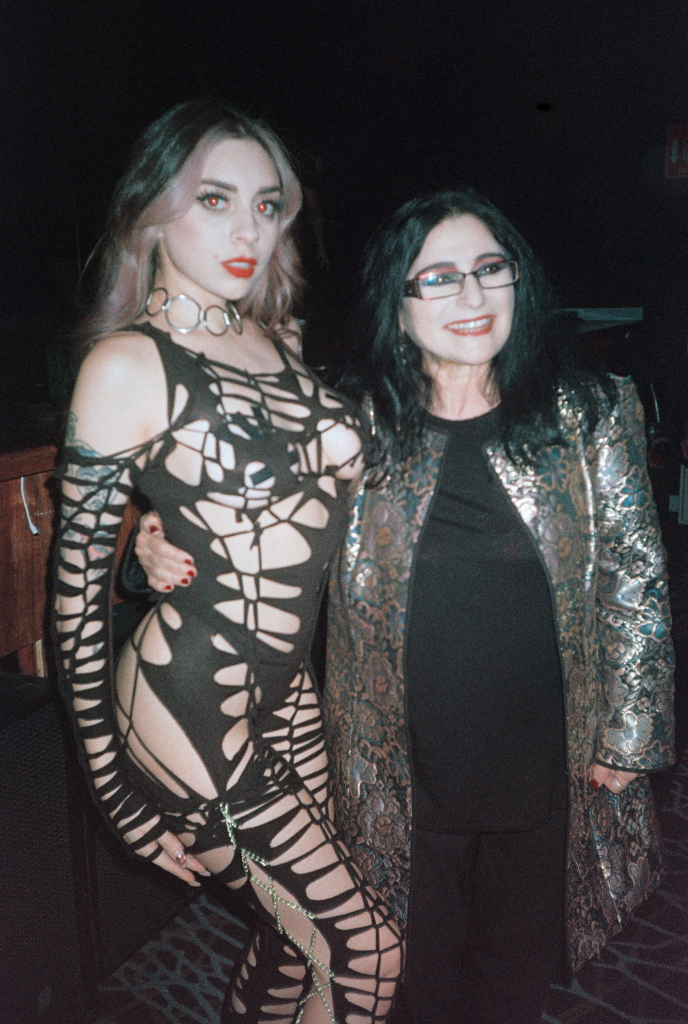 Purrlette with Astrid Hadad, a famous performance artist from the Neo-Mexicanismo era of the 90s.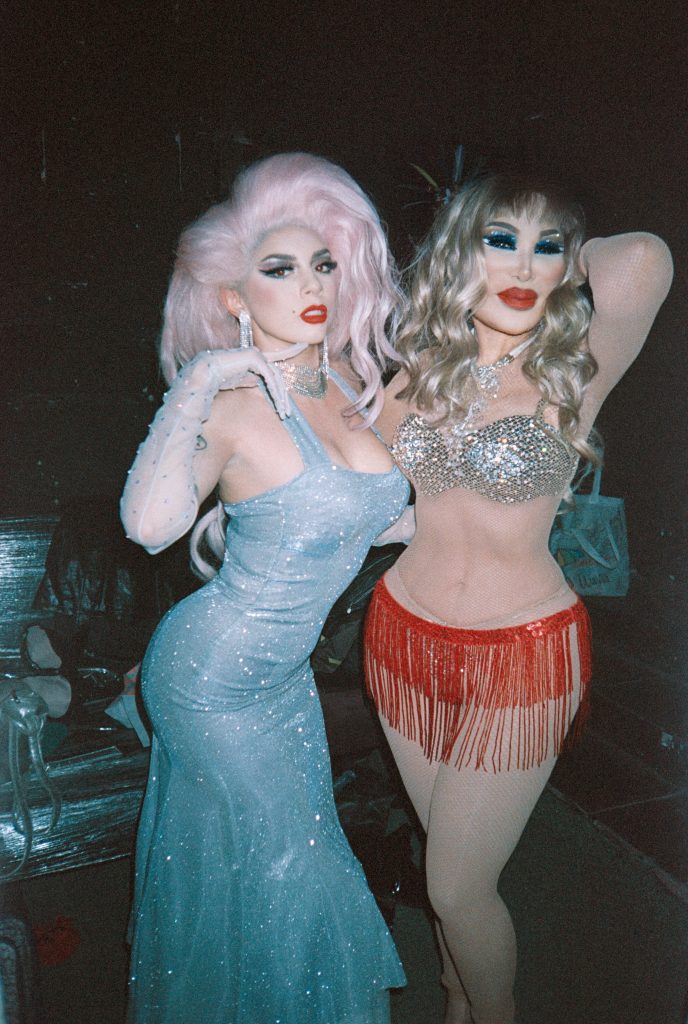 Purlette with Lyn May, iconic Chinese-Mexican showgirl of the 70s and 80s.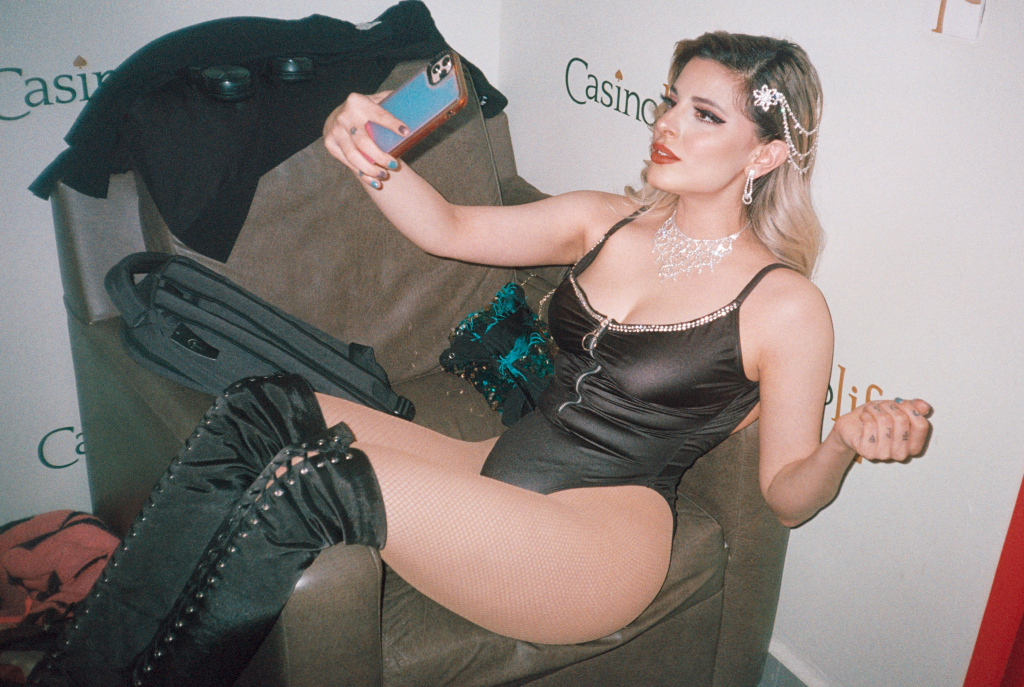 Deana Molina, dancer and contortionist showgirl.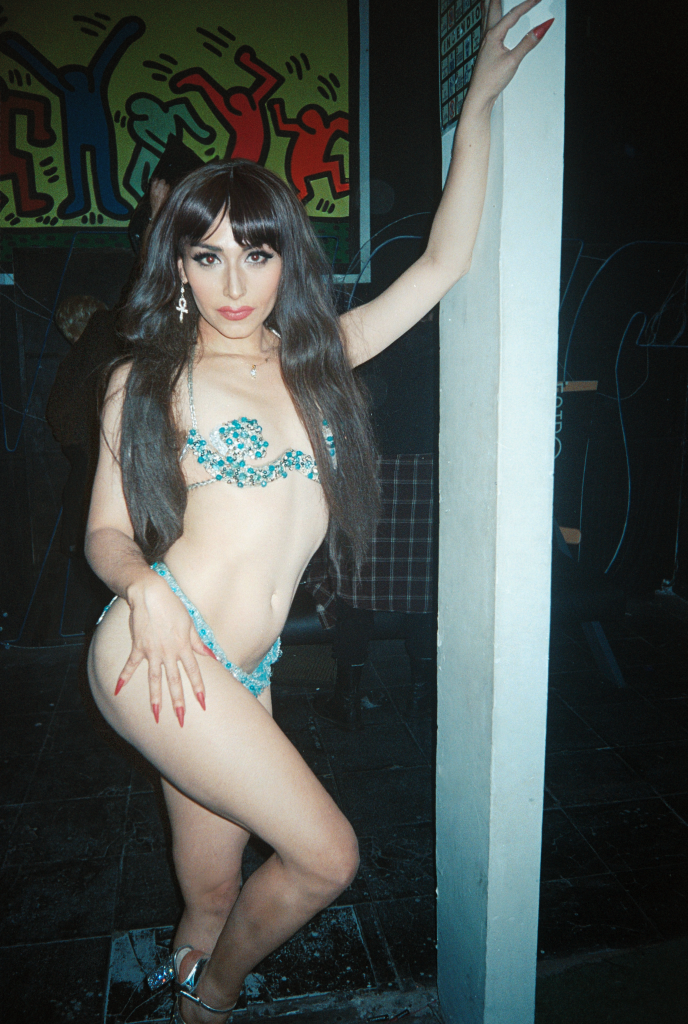 Founder Patricia Kattkins in an original costume worn by the legendary showgirl Alejandra Moral.
"For me, Delirio Tropical is a celebration of femininity, a celebration of these amazing bodies, a celebration of unity and of how much we love to dance and enjoy ourselves on stage." – Coral (left) with Alejandra Bogue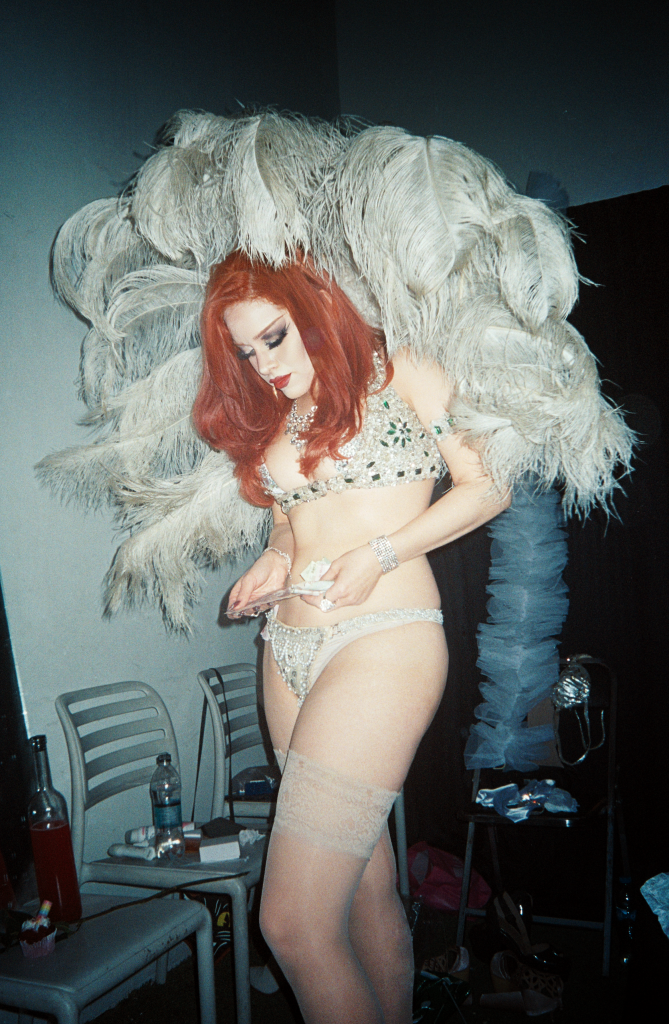 "Delirio Tropical is not an ensemble show, it's not musical theater where we all dance choreographed routines all the time. Instead, we are rescuing the format of burlesque artists from the last century like Olga Breeskin, Wanda Seux Siux, and Princesa Lea. Each of us has our own individual show, our own burlesque style. Delirio Tropical is a celebration of freedom, of beauty, of empowerment." – Solange Del Rio, wearing an original costume worn by legendary showgirl Alejandra Moral.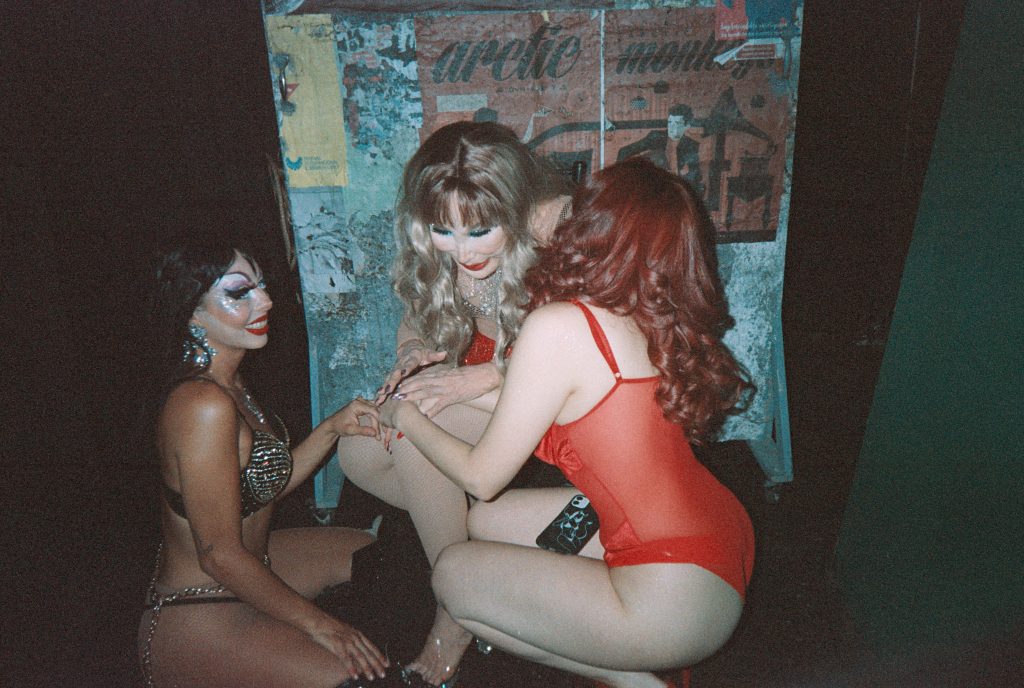 (L to R) Andromeda, Lyn May, and Solange del Rio backstage
Images courtesy of @FICHERAZ
---
Gabriella Aguirre is a writer, filmmaker, ceramicist, and the Editor of LATINA.