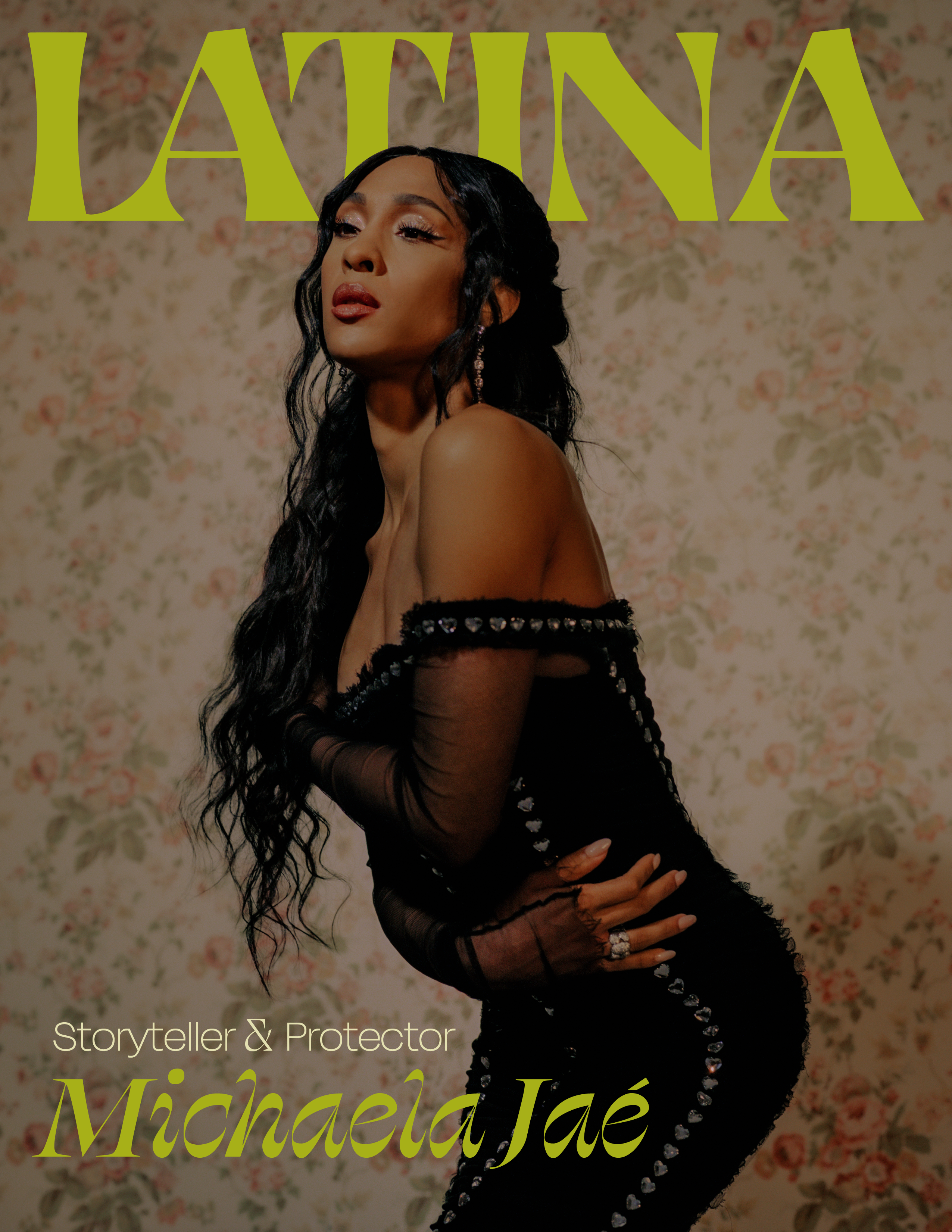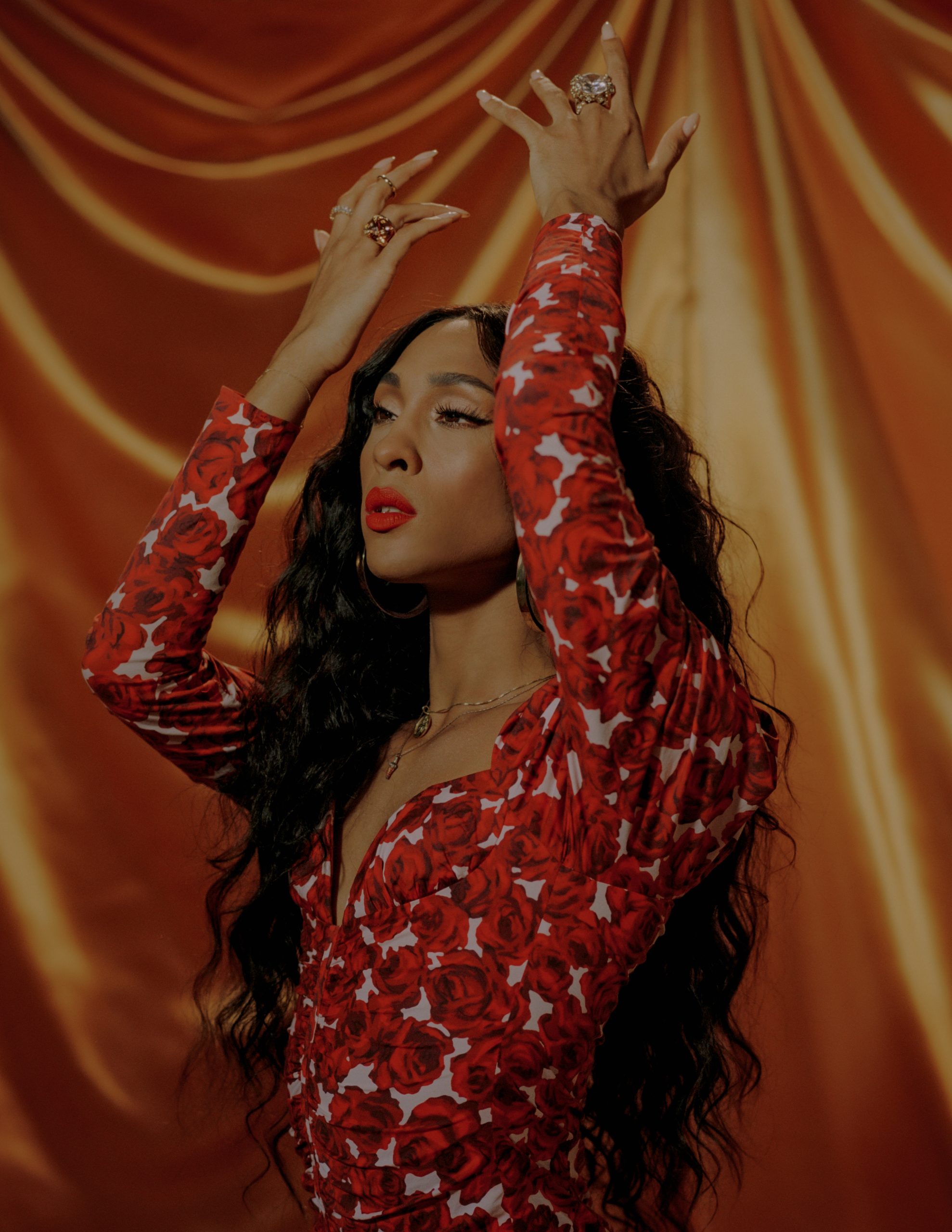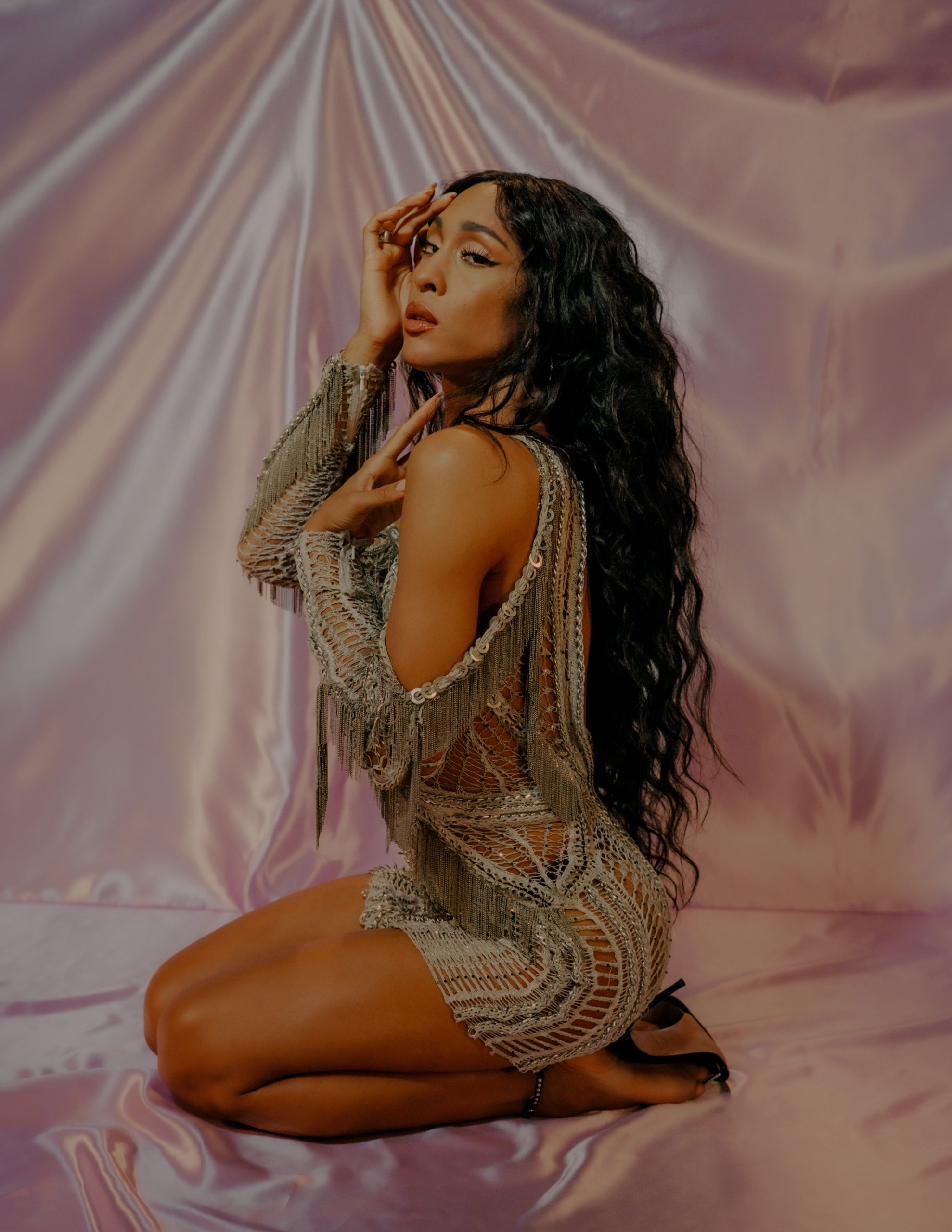 Over the past three seasons of Pose, Rodriguez has embodied the role of Blanca Rodriguez-Evangelista, an HIV-positive trans Afro-Latina and unshakeable house mother, in whom so many viewers have become emotionally invested. Rodriguez drew from her own experience and poured her world into this role — parts of herself, her mother and her trans sisters of color from four years spent in Ballroom are all present in Blanca.
There are days when Rodriguez wakes up, looks back on this role, and sees herself as a vessel for Blanca. "That spirit came up through me girl," she says, laughing. But for all their similarities, Rodriguez mostly sees Blanca as an inspiration. "I had my mother, I had my father, I had my second dad. I had the LGBTQIA community. I had all of those beautiful opportunities to be loved on. Blanca had none of that, and yet she still created it."
In Pose, Blanca is a protector. Her character, both tender and tenacious, validates the experiences of a community that's rarely seen on screen: Black and Brown trans women and femmes who endured the HIV/AIDS epidemic in the '80s and '90s. And for a younger generation of Black and Brown trans women and femmes, Blanca provides a glimpse into the adversity of the time period, the battles that their trans and femme forebears faced. 
Rodriguez didn't do this work alone. Pose boasts the largest cast of trans actors to appear as series regulars on a scripted series, including Dominique Jackson, Indya Moore, Angelica Ross and Hailie Sahar. Ross and Jackson, in particular, offer rare representation for dark-skinned Black trans women. And with Black trans representation in the mainstream historically lacking, it was Laverne Cox's Emmy-nominated work in Orange is the New Black that kicked the door wide open, with breakthrough performances by Kitana Kiki Rodriguez and Mya Taylor in the critically-acclaimed Tangerine equally seminal. By the time of Rodriguez's own film debut as Ebony in Saturday Church, which included her peer, Afro-Taíno actor Moore, and earned her a Best Actress nomination at the Tribeca Film Festival, Black trans women's representation was finally becoming more frequent. There is still work to be done — Black trans men have received even less focus, and Brian Michael Smith cemented that inclusion when he became the first Black trans male actor to become a series regular on 9-1-1: Lone Star.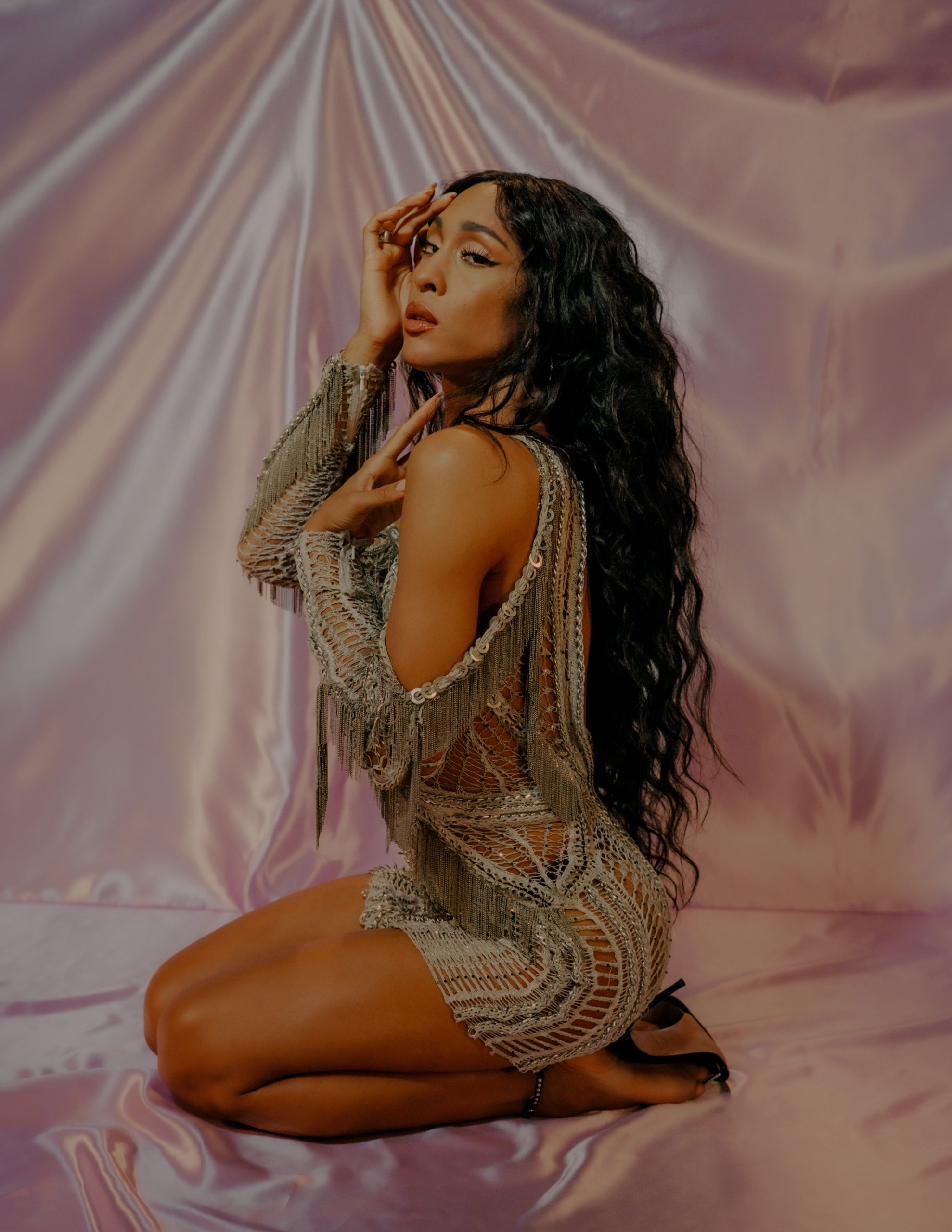 Rodriguez was already a singer, dancer and performance wunderkind when, as a 20-year-old student at Berklee College of Music, she won the Clive Barnes Award for her electrifying performance as charismatic drag queen Angel in an off-Broadway revival of Rent. The role of Angel was a catalyst for transformation in Rodriguez's life. It ignited her career and propelled her to fully explore her transition and her gender identity journey. She saw how Angel felt most comfortable as a woman, which in turn, allowed her to tell her own story on that stage as well. 
Over the next few years, Rodriguez took small roles on Nurse Jackie and The Carrie Diaries, working with a management team who supported and affirmed her identity as a Black woman. In a 2016 Luke Cage episode, "Sister Boy," she plays a trans sex worker who suffers at the hands of male client, a watershed moment for trans representation in the Marvel Cinematic Universe. 
Born to a Black American mother and Afro-Puerto Rican father in Newark, Rodriguez traces her accomplishments back to her Black Latinx roots. In our conversation, it's evident how her family support system, her Afro-Boricua identity and her deep desire to entertain, have all intertwined beautifully in her life. Her family is the life force that elevates and guards her, especially her mother. She was mostly raised by her mom in a predominantly Black neighborhood in Newark, but came to understand her seamless connections to Latinx and Black American culture. Her father is of African-American and Puerto Rican descent, and Michaela Jaé was taught to cherish her multifaceted cultural advantages. 
"One thing that I learned as an Afro-Latina, is that I should never, ever, ever be afraid — which I never was — but it was always instilled in me, to never be afraid of your heritage," Rodriguez says. "Like, if you are culturally expressing yourself, never be afraid to express yourself, whether you're playing Celia Cruz, Maluma or Jennifer Lopez, never be afraid to do that." 
Rodriguez spent time with her Boricua family members in Philadelphia — experiences that were foundational to how she enjoyed and expressed her ties to Latinx culture. "I see my family. And I feel like in Latino or even in Hispanic culture, that's just what it is. Familia, it's the root of everything," Rodriguez muses. She celebrates and embraces all of her intersections: Black, Latina, Puerto Rican, a Newarker; a performer, a woman, and a trans girl; all fluidly.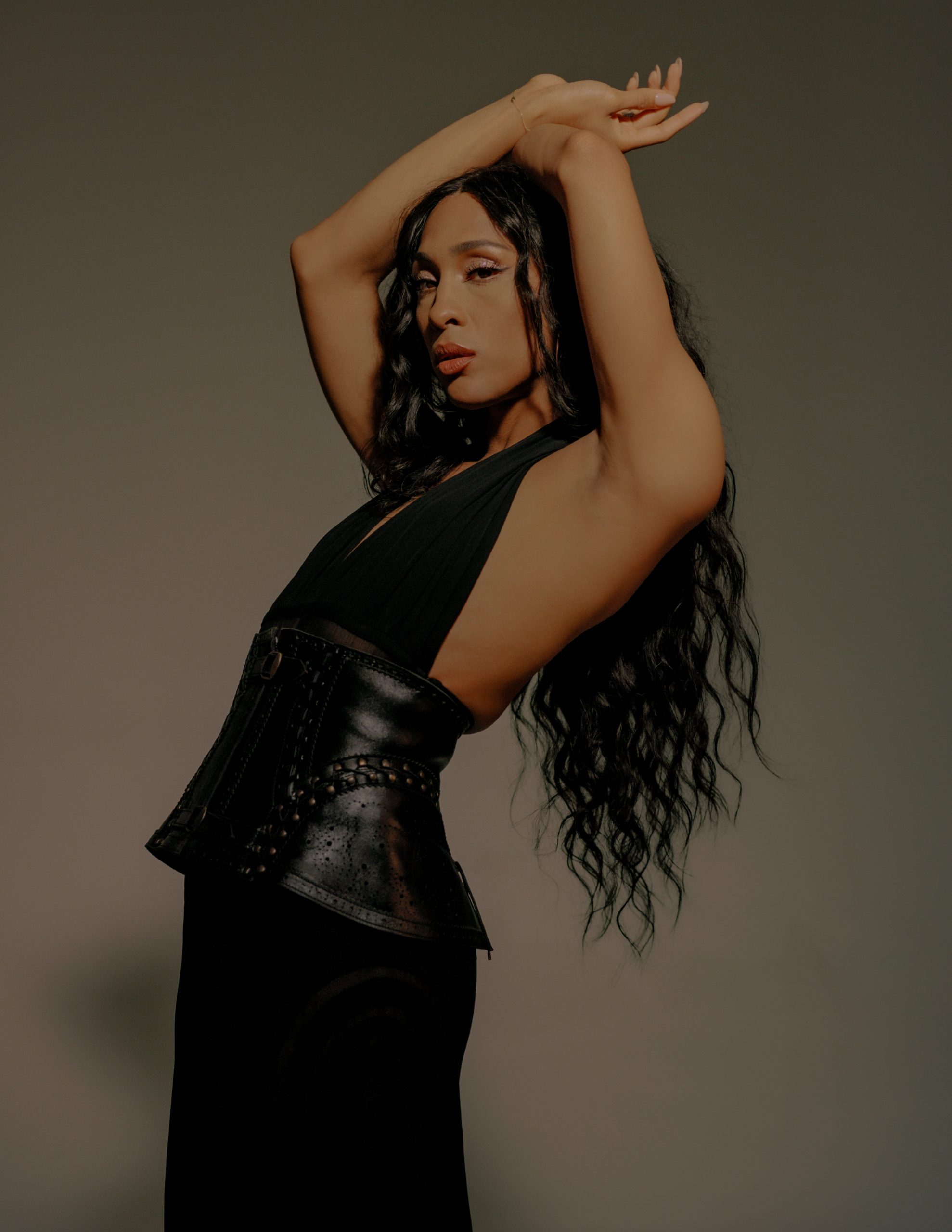 "Growing up in Newark, it had its troubles, but it wasn't that hard. Like I was a hood kid too, so I wouldn't let nothing ever really happen to me either," Rodriguez said. "I have a Latina side and some strong African-American roots as well. And when those combine, honey, I don't think anybody wanted to try me, which I was very thankful for." She laughs. 
Rodriguez's mother enrolled her at the New Jersey Performing Arts Center (NJPAC) at age 11, sensing a giant talent brimming inside her. An extracurricular arts training ground, NJPAC provided the young, gifted and Black Rodriguez a space where she could build character as an artist. She observed older teenage students who were growing rapidly into their artistry, able to, in her words, "create these really strong personalities around themselves." During that impressionable time at NJPAC, she met mentors, like one of her godfathers, who went on to be her vocal teacher for 11 years. 
Rodriguez sharpened her craft at NJPAC until she was 18. Meanwhile, in the classroom, she trained classically for four years at Newark Arts High School and joined a five-week summer music program at Berklee before heading to college there. She was laser focused at Berklee, feeling most connected to music business and songwriting classes: these gave her a prophetic view on how to keep artistic control and become a storyteller. She knew the endgame was becoming a performer and artist, whether that involved graduating from Berklee or booking a breakout gig beforehand. She ultimately accomplished the latter with her off-Broadway debut in Rent, leaving college after two semesters.
While passionately chasing these dreams through art school, Rodriguez was still a self-proclaimed "regular girl from Newark." She felt seen by the artsy kids in her high school, but out in the real world, whether waiting at a bus stop or walking through downtown New Jersey, she battled transphobic and homophobic mistreatment. Rodriguez persevered through derogatory slurs, and recalls getting into fights and being jumped as a teen. In retrospect, she feels a sense of triumph in her ability to keep pushing. "Being an artistic person and knowing what comes with it when you're a unique individual, I think that's what made me the woman I am today."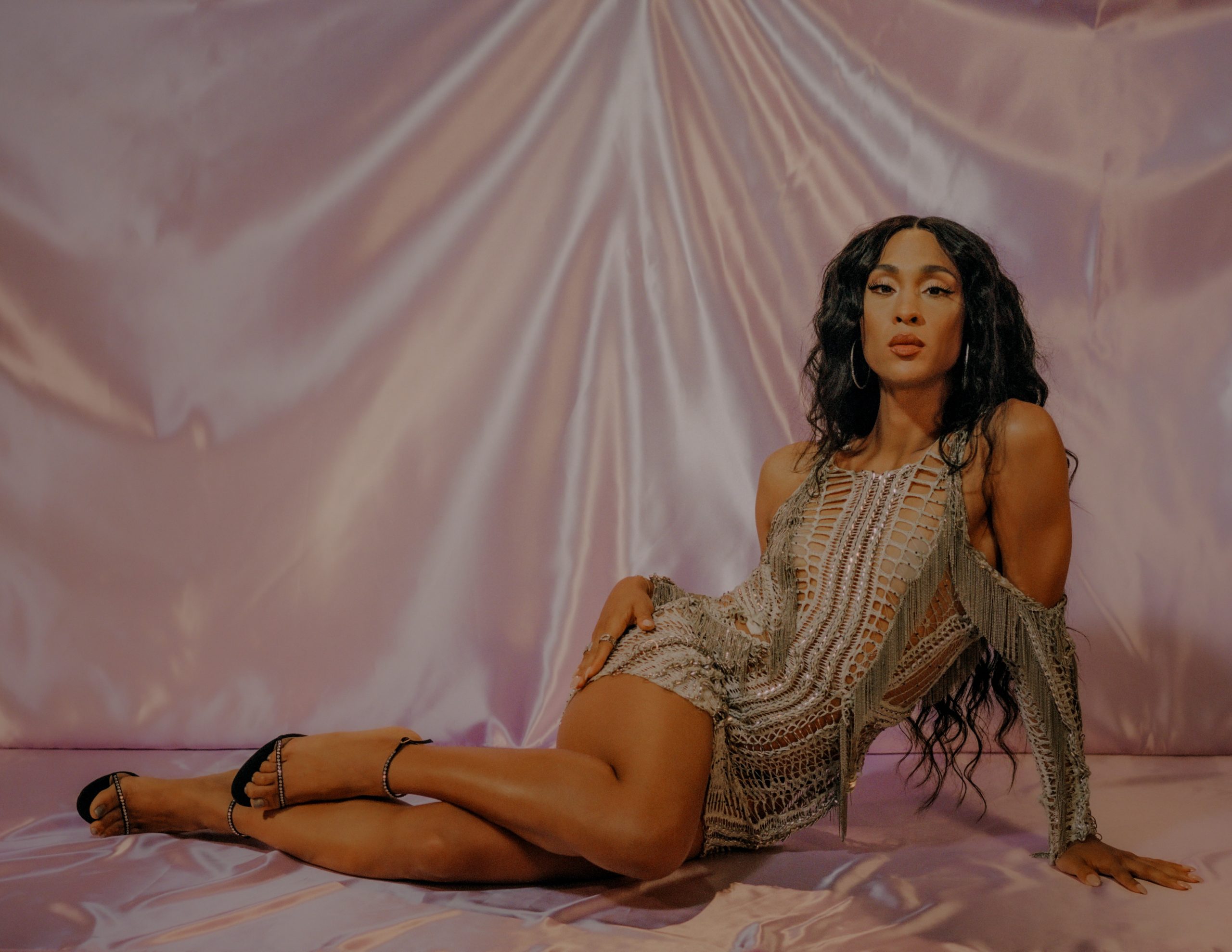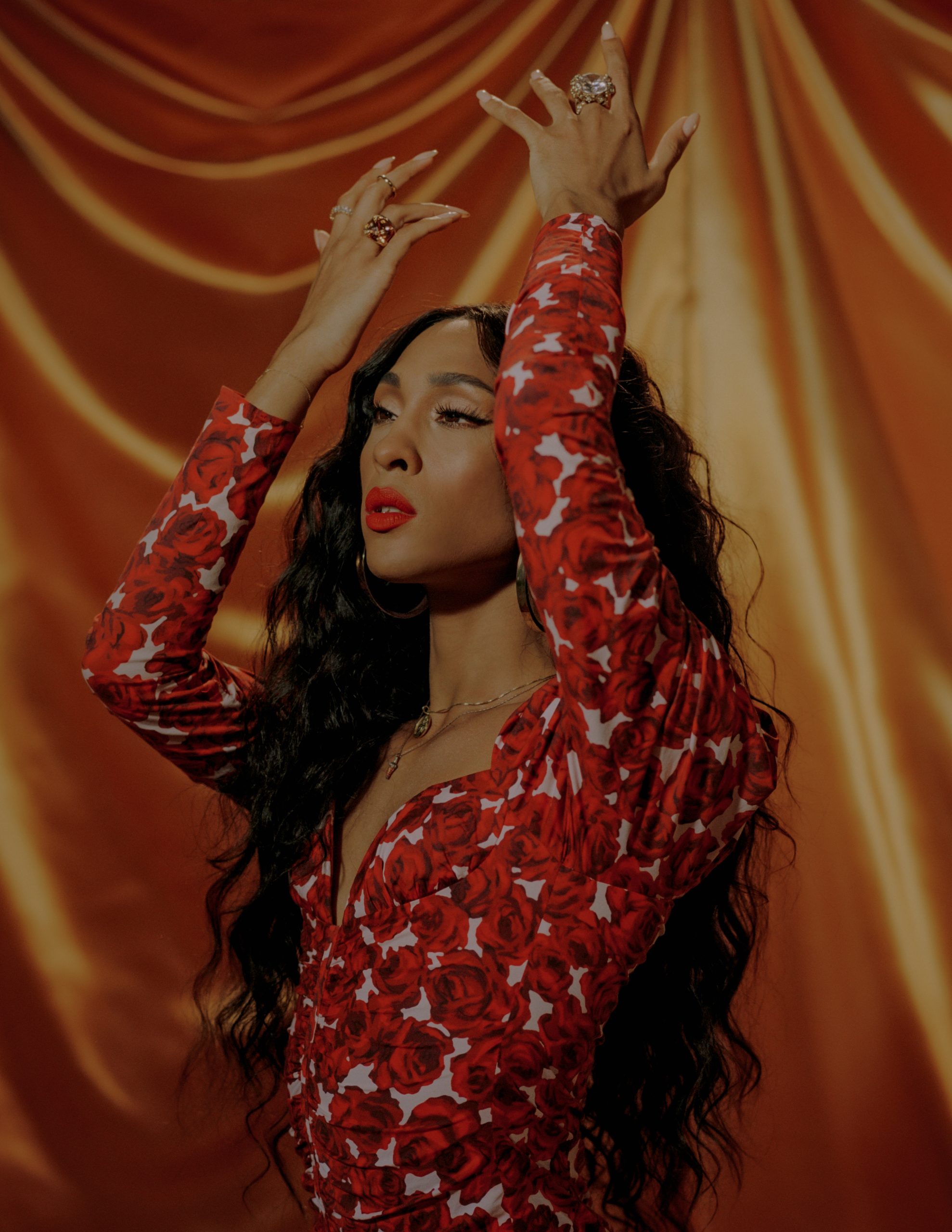 After a decade of dynamic vocal performances on the stage, in film and on TV, Rodriguez's next chapter has already arrived. Her debut single "Something To Say," released during Pride Month this past June, is a love anthem (and a bop!) for the global masses: "Black and brown and yellow and white, let's stand for something, love tonight." The visuals in the music video are sunny and vibrant, like the songstress herself. Shot in a single day with director Dano Cerny, Rodriguez shines through her seductive choreography, whether in a metallic lamé gown or a crochet top with cute denim cutoffs. Boasting Neal Pogue, John Paris and Earth, Wind & Fire's Verdine White as collaborators, the sonic vibe is a throwback to '70s soul, resulting in an uplifting, mobilizing anthem that still feels smooth as honey. "We wanted it to be about love," Rodriguez says. "I'm a big girl who's geared on love. That's the only thing I work off of." 
Next up are a slew of impressive projects. Rodriguez stars opposite Andrew Garfield in tick, tick…BOOM!, a film based on the late Rent playwright Jonathan Larson's autobiographical musical. As Sofia, a "no BS" non-profit manager on Apple TV's tentatively titled Loot, Rodriguez will flex her comedic chops alongside Maya Rudolph. She's also participating in the ensemble anthology series Girls Can't Shoot (& Other Lies), adapted from the essay collection Feminists Don't Wear Pink (and Other Lies), joining the likes of Beanie Feldstein, Jameela Jamil and Lolly Adefope. For this project, intended to explore dimensionality in women-led storytelling, Rodriguez will take part in developing the episode that she stars in with Feldstein. 
Through it all, Rodriguez's spirit remains strong, steady and ambitious, her groundedness stemming from years navigating the entertainment industry and the world as a Black Latinx trans woman. Wherever that journey takes Rodriguez next, her feet are firmly planted in a presence, power and purpose inseparable from her Newark roots. "Honey, Newark is where it's at. That's my favorite place on earth, Brick City, all day."
Outfits (Chronological):
Cover: Dress by Dolce and Gabbana
Purple Background: Dress by Julien MacDonald, Shoes by Flor de Maria, Accessories from private collection
White background: Dress & Corset by Jean Paul Gaultier from Pechuga Vintage Collection
Gold background: Dress by Carolina Herrera and Shoes by Flor de Maria