Colombian jeweler, Paula Mendoza, entered the jewelry industry 20 years ago. Today, she's collaborating with one of America's most beloved brands: J. Crew. The brand, founded in 1947, initially focused on offering affordable clothing options to women. As the brand grew, it became increasingly expensive and catalogs catered to a white upper class society. While this image initially gained the brand much success, it also led to its downfall and accusations of "elitism." In an effort to regain relevance and broaden the brand's appeal, J. Crew made a commitment to its customers to be more reflective of today's society. One way it's delivering on this promise is through its "J. Crew Collective" initiative, which highlights creatives across different industries. LATINA sat down with fashion and bridal jewelry designer, Paula Mendoza, to talk about her collaboration with J. Crew and provide advice for entrepreneurs.
Paula Mendoza never saw her collaboration with J. Crew coming. "It wasn't what I considered to be my clientele," said Mendoza. "My brand is very fashion forward, colorful, and loud, and J. Crew is known to be more conservative," a sentiment the brand has been trying to outgrow. Although it didn't initially seem like an expected match, when J. Crew agreed to give her creative freedom, Mendoza knew this would be a good opportunity to tell her story and share her brand. The collaboration, which includes Mendoza's signature sculptural design, offered a range of jewelry including rings, earrings and bracelets, all made in 24k plated gold. The use of gold is significant for Mendoza, "The most notable story of Colombians is written in the ornaments that Indigenous people made which you can see in the Museum of Gold in Bogota."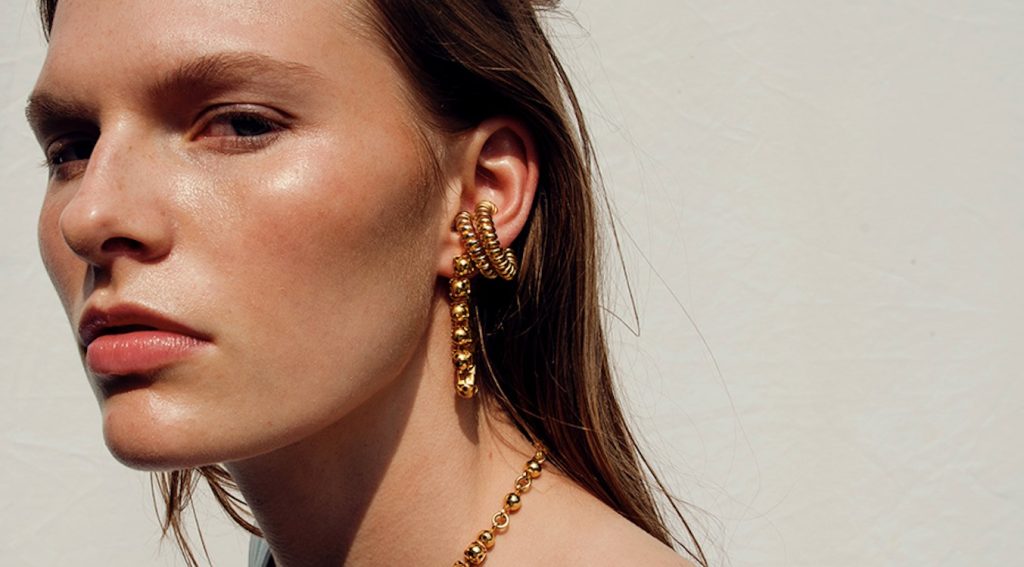 It's clear that Mendoza took up space with a brand that in its history, marketed to a very specific group of people. Her use of gold and the inspiration that she draws from indigenous communities like the "Quimbaya" people, are just some of the ways that her collaboration connects us to Colombia. Mendoza, who had first migrated to Boston, Massachusetts, remembers when people would joke about her "carrying cocaine in her purse." Back then, she felt she had to have "courage" to say she was Colombian, knowing the type of response that could come from that. It's a feeling many of us can relate to, growing up in this country, feeling "othered" and shamed for our cultural wear and practices.
But this attitude towards diversity in people and cultures is changing. J. Crew's commitment to bringing exposure to different artists, like Mendoza who is moving the needle in fashion, sends a clear message, "I always felt proud to be Colombian, but I feel even more proud today; the influence of Latin people is more evident. The celebration of our folklore and the colorfulness of our cultures – It feels like an acceptance." And it's an acceptance that one can hope is elevated throughout the year and not only during Hispanic/Latinx heritage month. "It's important to always remember the contributions of Latin people to the United States," said Mendoza.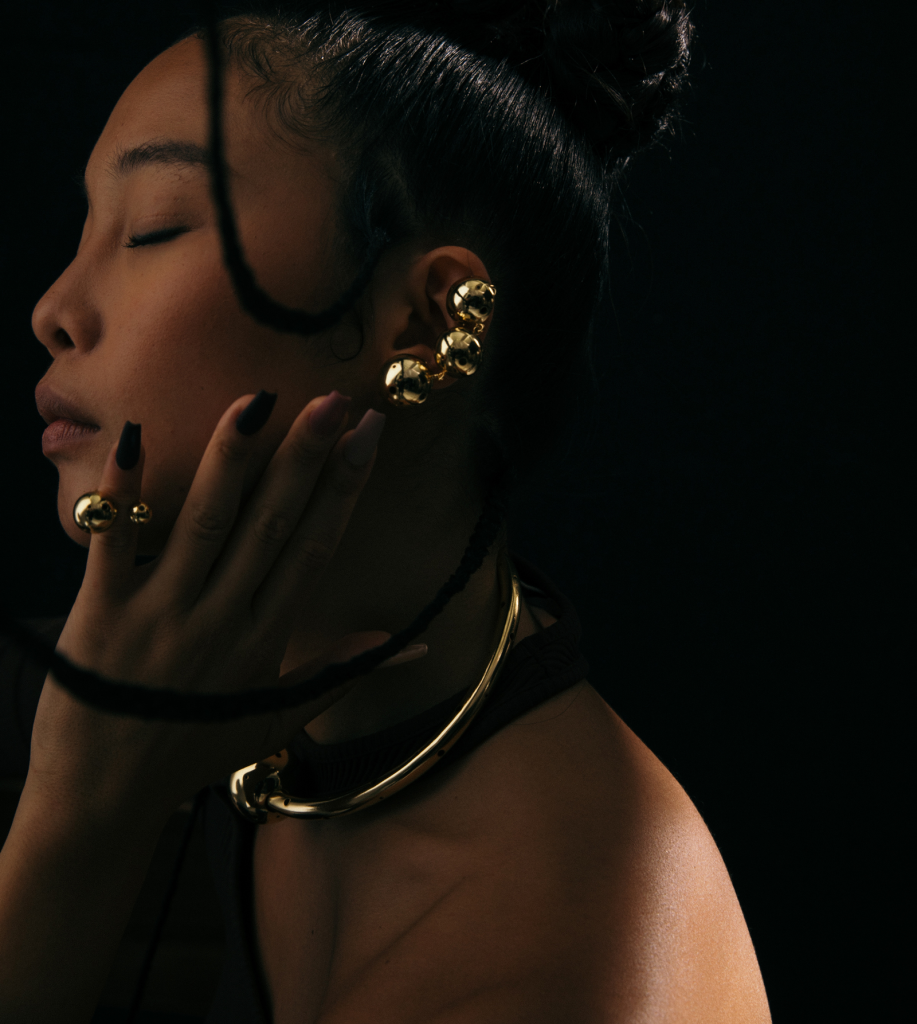 According to the United State Small Business Administration, the almost 5 million Hispanic-owned businesses in the United States contribute more than $800 billion to the American economy, annually. Although these statistics are remarkable, owning a business as a Latinx founder comes with many challenges, often including lack of funding and support. When asked about the challenges Mendoza has experienced as an entrepreneur, she said the toughest has been that of going from a jeweler to a business woman "there's more responsibility when you have employee's and you understand they have families to take care of" said Mendoza. In terms of advice, she explained that it's important to be "resilient and understand that failing is part of the journey."
The impact of collaborations like Paula Mendoza's with J. Crew is important because it elevates Latinx entrepreneurs and because it reminds us that Latinx people are not only part of the fabric of the United States, but that we are at the forefront of it. Gone are the days that brands marketed to a particular group of people. In order to survive in today's economy, brands must recognize the value of diverse communities and put us front page and center all year round.
Although Mendoza's collaboration with J.Crew has already sold out, we can expect a restock coming soon.