Name: Camila Rosa
Age: 32
Home base: São Paulo, Brazil
Tu país: Brazil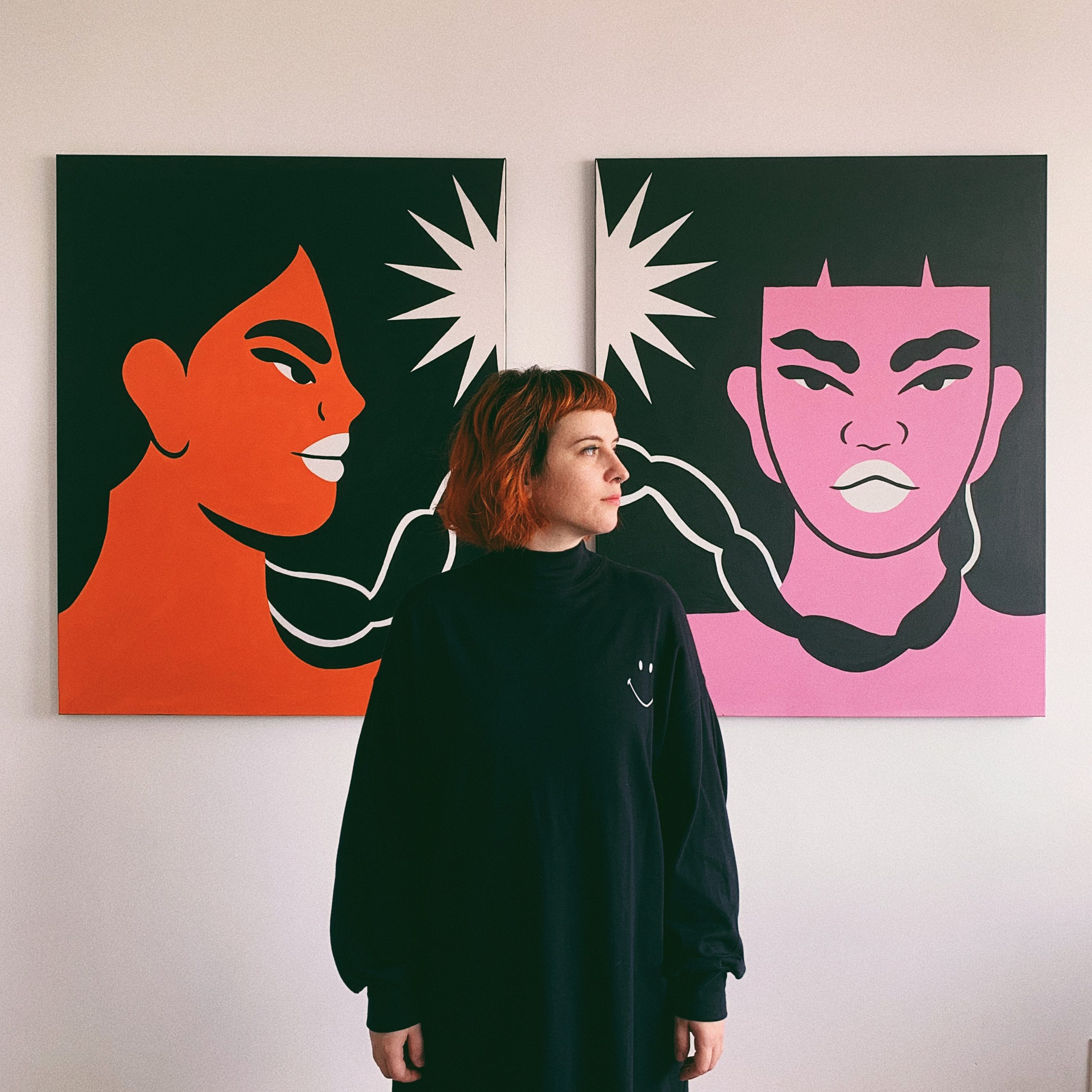 What's been your journey to becoming an illustrator?
I graduated with a degree in Industrial Design and started working in the field in 2010. At the same time, I joined a female street art collective that changed my perception of the possibility of being an artist. I decided to change the focus of my career and moved away from my hometown to Sao Paulo.
Between 2011 and 2016 I worked as a graphic designer and in my free time I focused on my illustration work. In 2016, I stopped working as designer and became a freelance illustrator and visual artist and never stopped. Today I understand that art is what moves me in life.
Muse? Muses?
The women's universe and also the diversity that exists between us.
What makes an illustration pop?
Contrast and strong colors. I love to use colors with black and white. This palette gives me the sobriety I need for my illustrations but also a lot of contrast.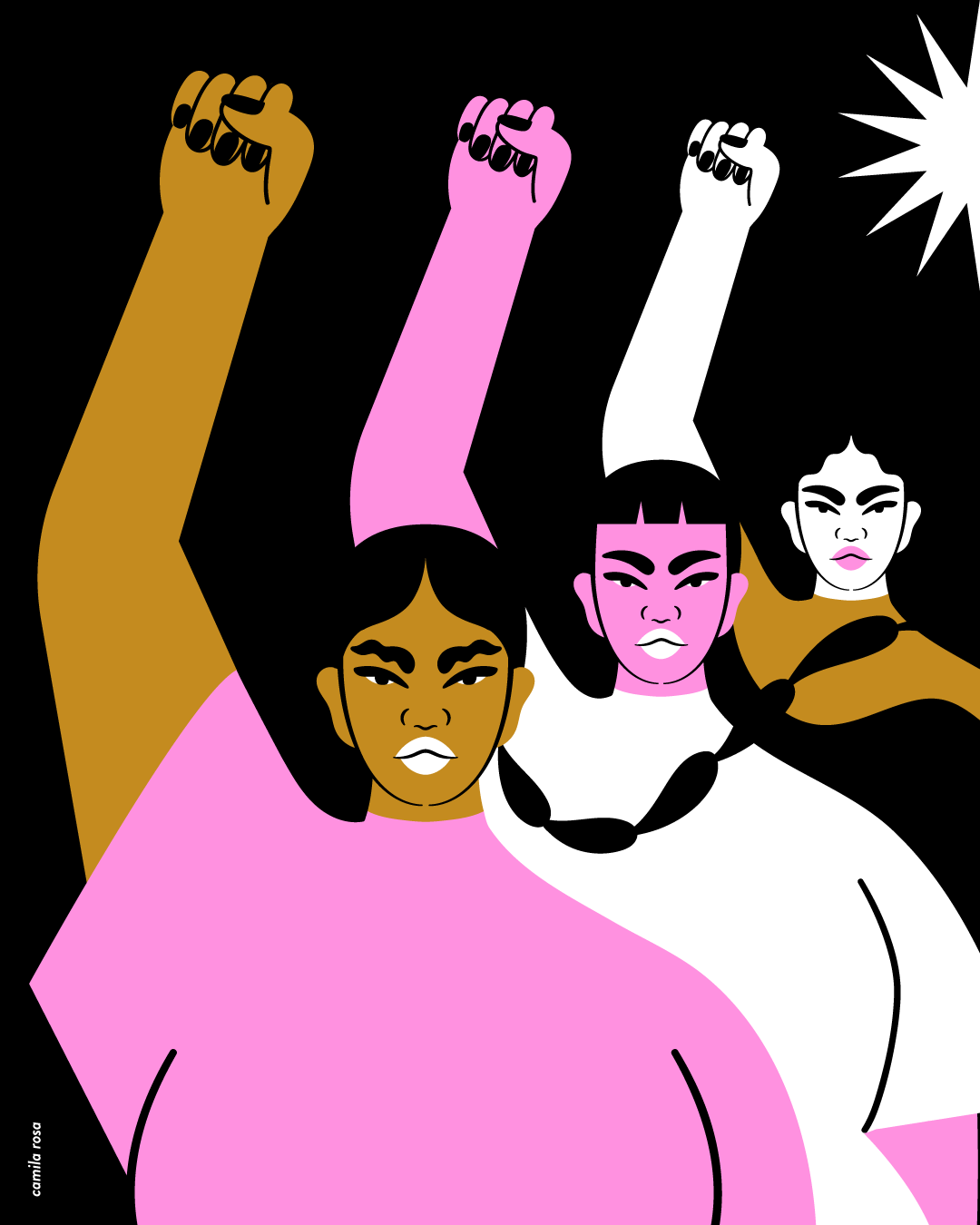 Favorite spot for inspiration:
The streets and art museums.
What music do you listen to while illustrating? 
It depends on the day and mood. I usually fluctuate between R&B, rap, hardcore/punk rock, and alternative/indie rock. I'm currently obsessed with the new album from Tasha & Tracie, a girl rap duo from Brazil.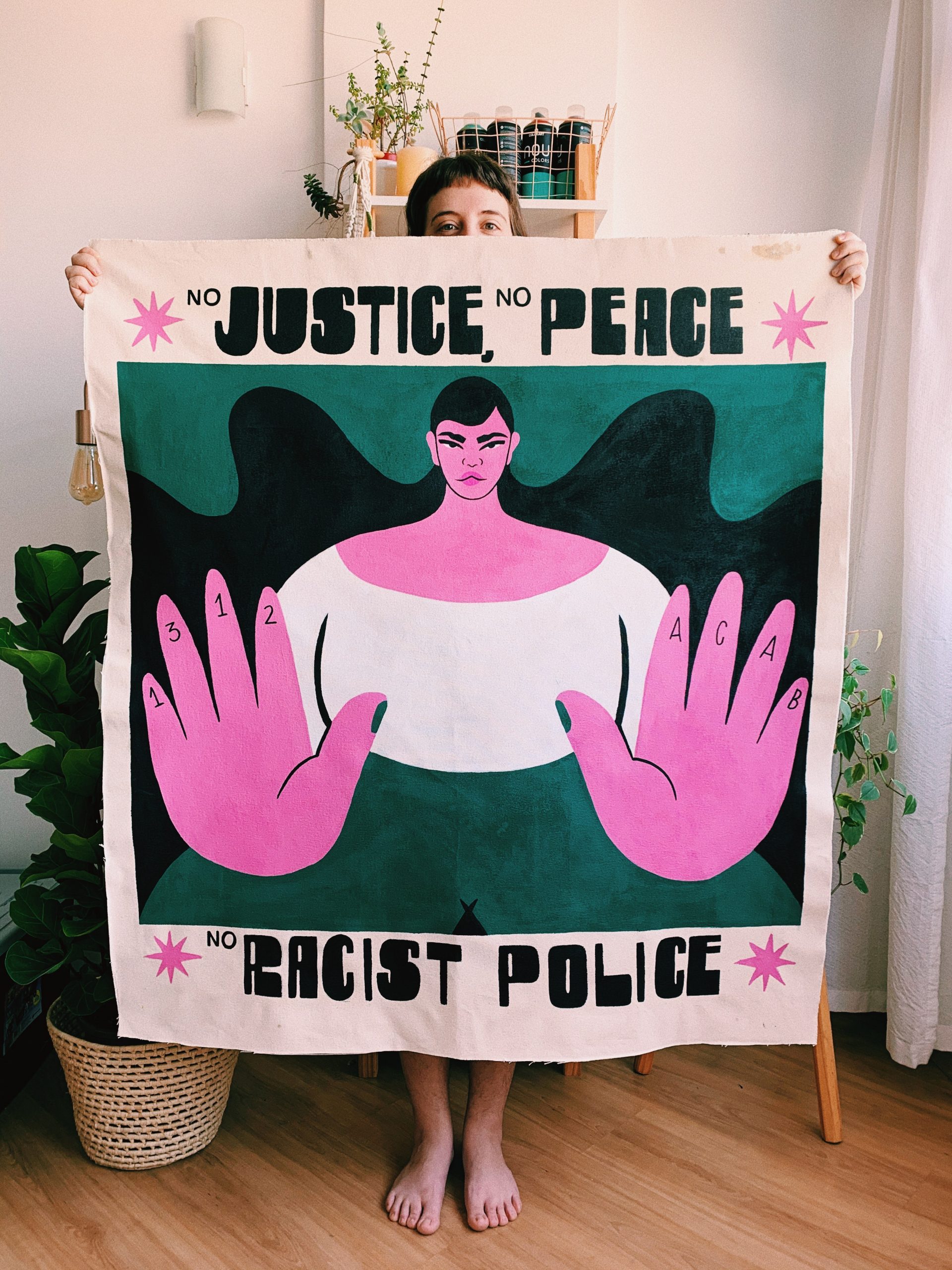 Go-to creative spot: 
My workspace is in my apartment, so I usually make some tea and go to my desk to start working.
What does Latine culture mean to you on your home turf?
A lot of food, music, and family gatherings. A lot of cousins around as I have a big family. I always remember going to the beach with my family on our summer vacations when we would spend the whole summer together.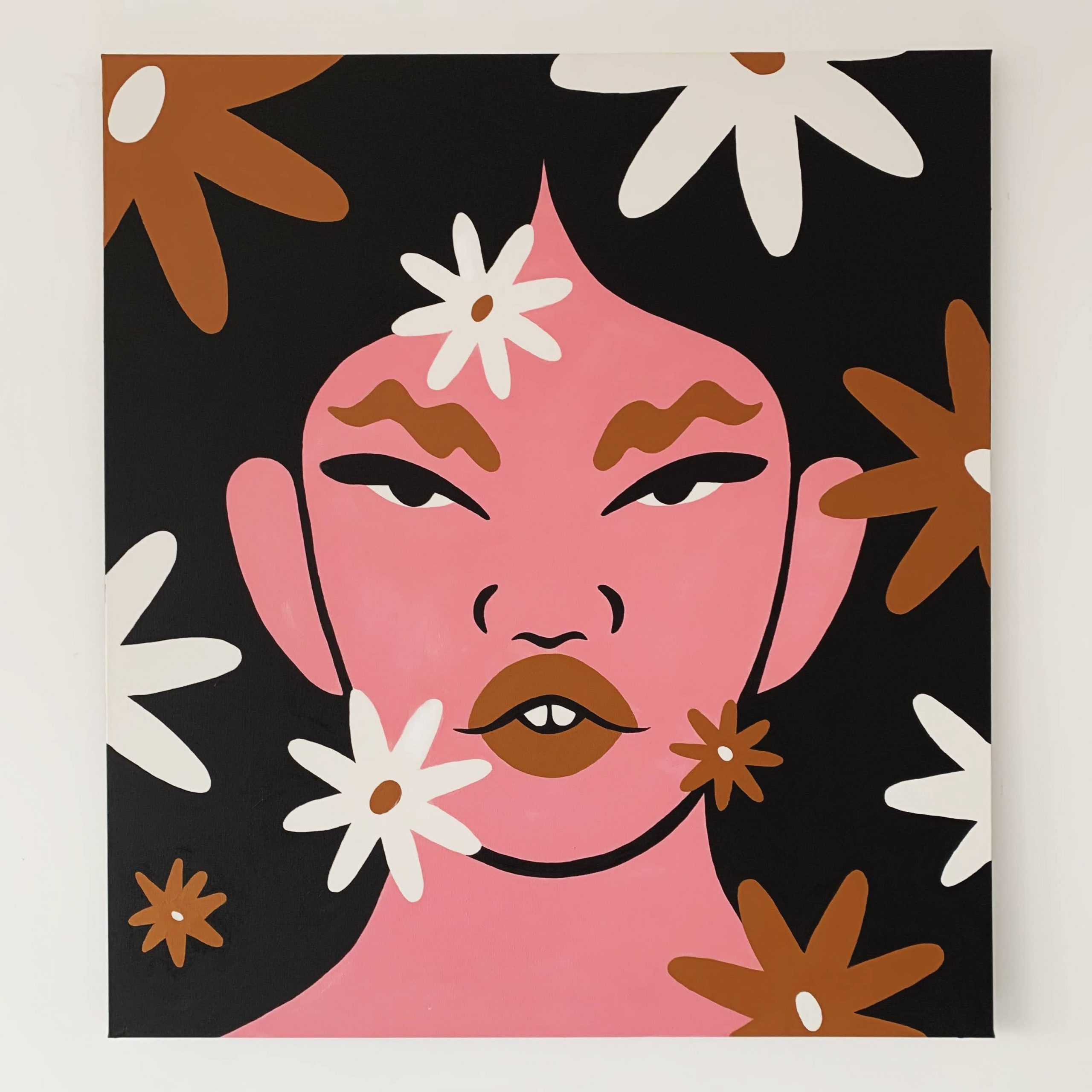 Go-to visual references:
My visual references come from many places, not necessarily illustration or art. Photography, products, fashion, nature — all this can be used as a reference when I'm drawing.
What's next for you?
I'd love to work on a solo exhibition or paint a large mural anywhere.