Name: Jennifer White-Johnson (formerly Jennifer White-Torres)
Age: 40 
Home base: I was born in Washington DC, grew up in Prince George's County, MD, and I currently live in Baltimore, MD 
Tu país: Puertorriqueña-African American
My mother was born and raised in Ponce, Puerto Rico. She moved to Washington DC, where she met an amazing black man from the south side of Chicago. They had me in the 80s, and I was born and raised in the DMV. I was two years old when I first visited Puerto Rico.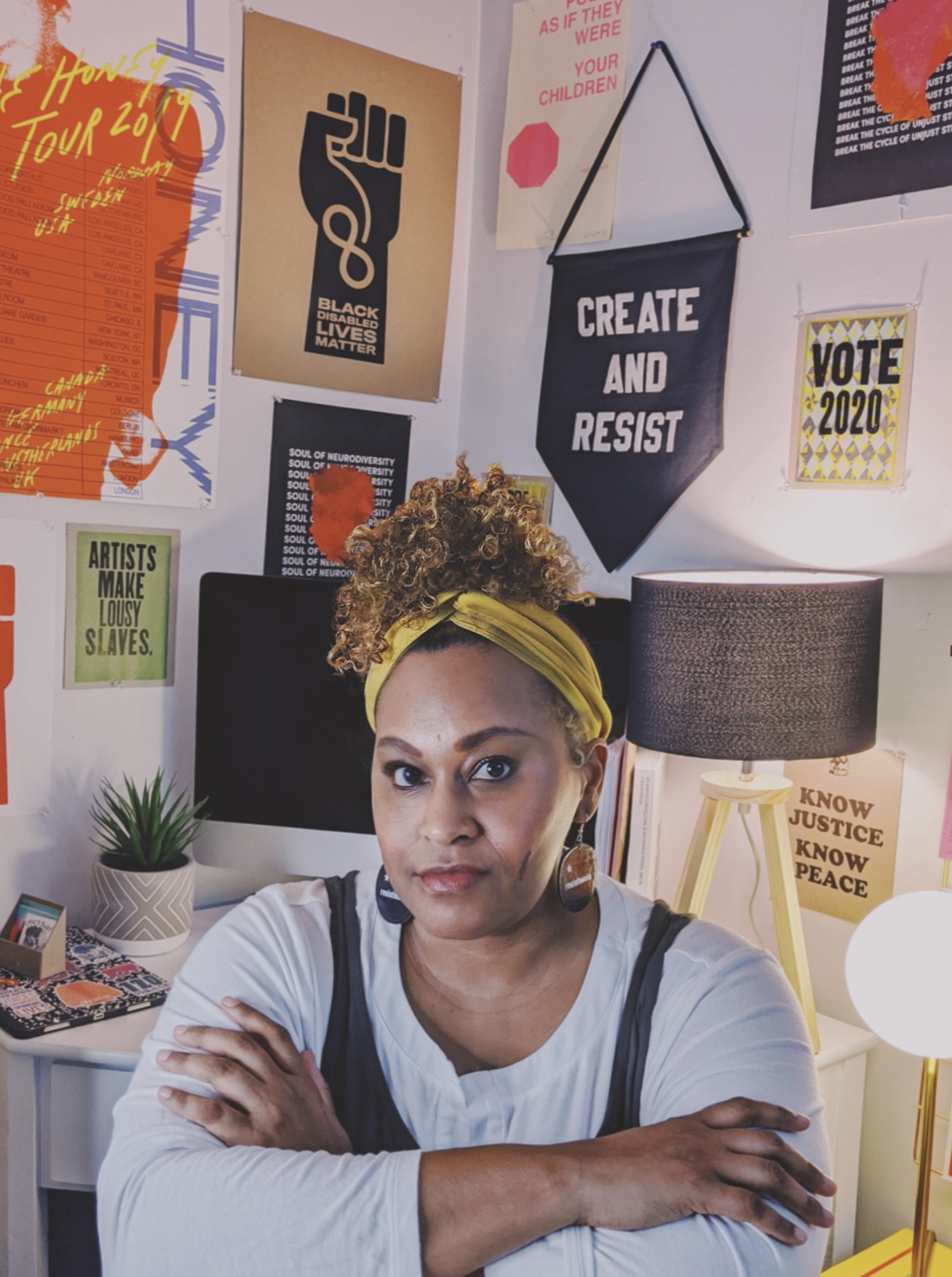 What's been your journey to becoming an illustrator? 
Art is in my blood. When I was growing up, I watched my parents—two very spiritual people—use their art as a beautiful creative outlet while working government jobs. My mom loves crafting and would make zines for me growing up. My dad loves sketching and once painted an entire mural on his apartment wall in DC. 
It's liberating not trying to fit into a box. [I'm] an artist with an autoimmune disorder and ADHD. My method for art-making has never really fit into one specific style; I'm open to embracing all types of art-making. I fell in love with photography, digital illustration, and collage since I could combine and remix many visual elements and create immersive photo illustrations. This format is perfect for zine-making!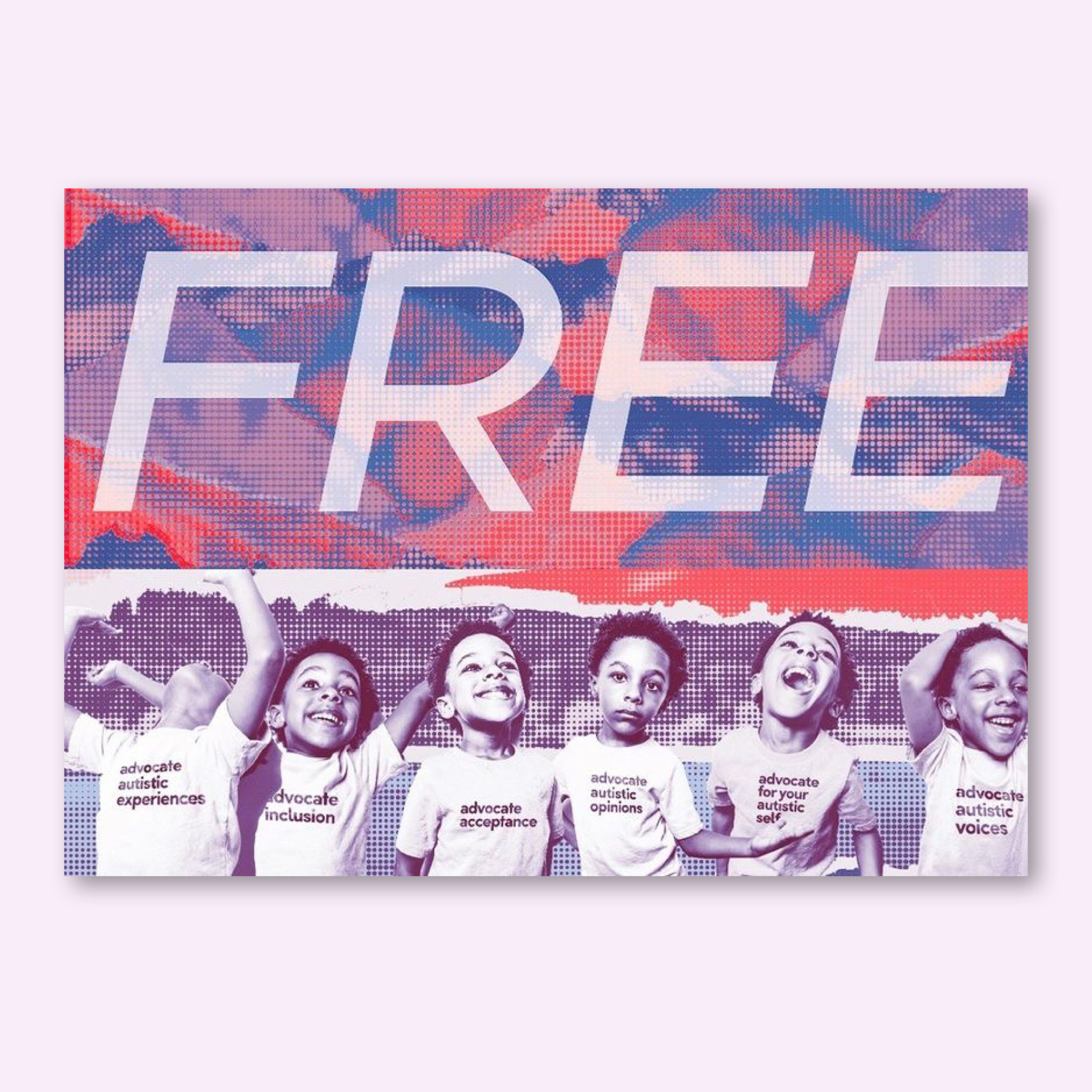 Muse? Muses?
My 8-year-old autistic son Joy is my greatest muse, along with my genuine love of creative culture and artistic disability justice spaces. I find inspiration for my work when I'm immersed in movement work from a creative community left out of artistic narratives. 
What makes an illustration pop? 
I tend to gravitate towards bright colors, textures, and bold symbols partnered with an impactful message. A willingness to experiment with different creative methods of making can also [catalyze] new ways of delivering messages to an audience. One time, I dug deep to see if I could infuse indigenous Taino Borinquen symbols into my work. The final piece resulted in a fun, playful pattern I created with my son to pay homage to our Taino Indian ancestors native to Puerto Rico.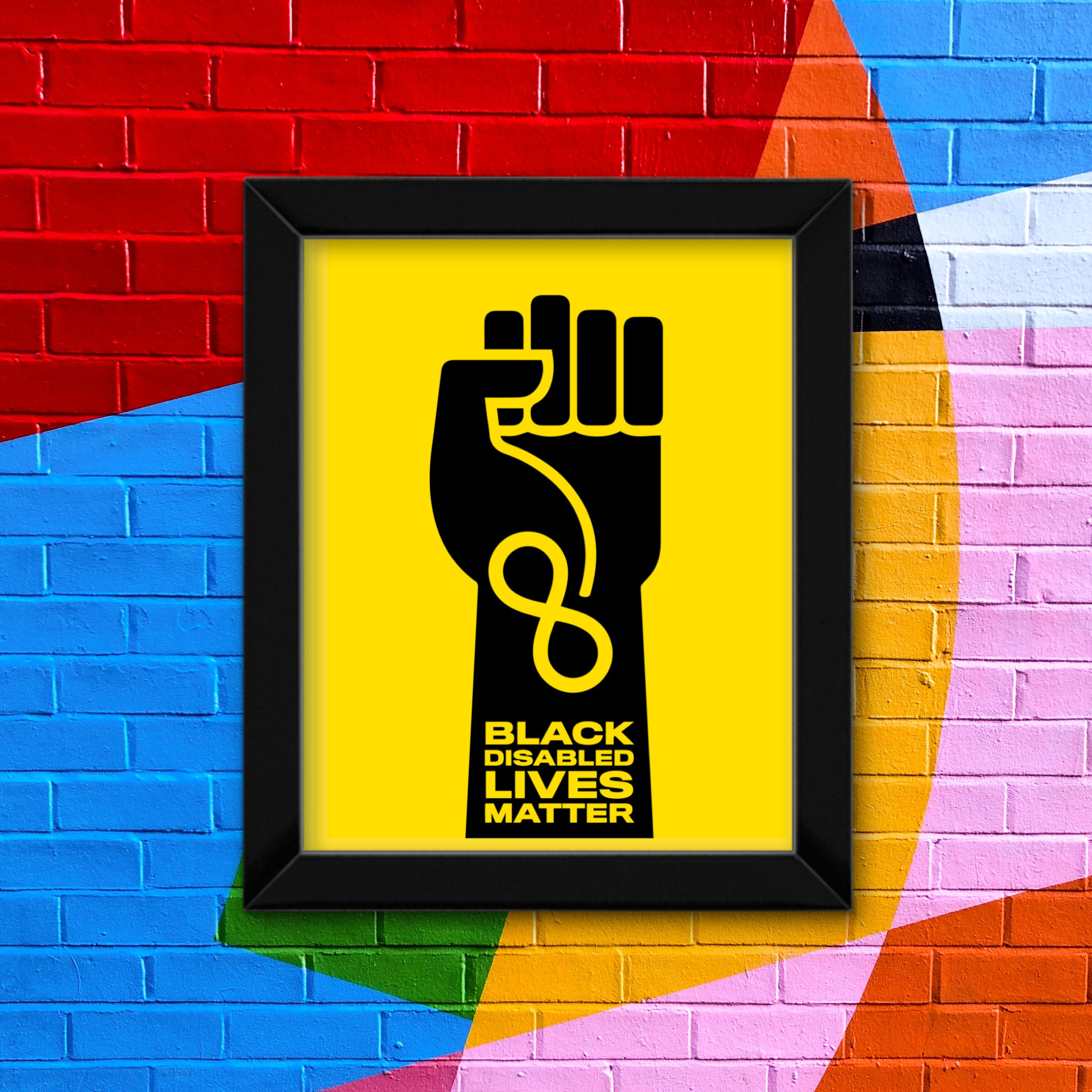 Favorite spot for inspiration: 
Definitely zine festivals and art book fairs. Seeing so many narratives from such a dope maker community always inspires me to create more! 
What music do you listen to while illustrating?
When I'm working, Kali Uchis, Maye, Amber Mark, and Sky. Also, new albums from Nao & Kacey Musgraves put me in a solid mood of creativity.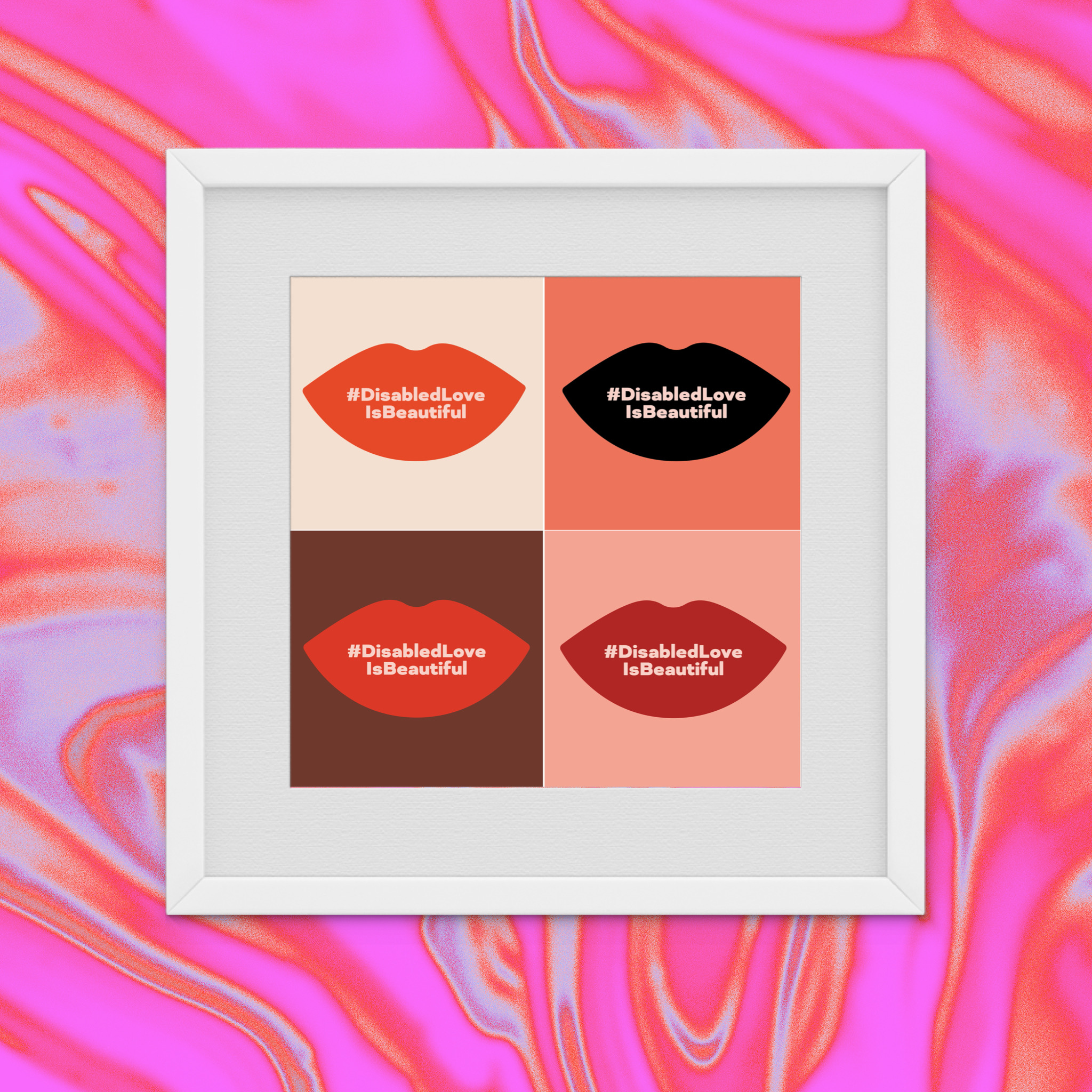 Go-to creative spot:
I have a co-working space I sometimes share with my son. We filled the room with posters and our favorite artwork. Sharing a creative space with an 8-year-old during the pandemic showed me [that] there can always be room for more playfulness and authenticity in my work and creative practice. 
What does Latine culture mean to you on your home turf?
I loved growing up in the DMV (DC, MD, VA) region. From ages 5-13, I had the advantage of attending a very diverse Latino church where I first met my friends from Guatemala, El Salvador, Puerto Rico, Dominican Republic, Mexico, and Honduras. I was immersed in such a soulful Latino and Caribbean cultural mix, I learned to have deep pride. So much music and food!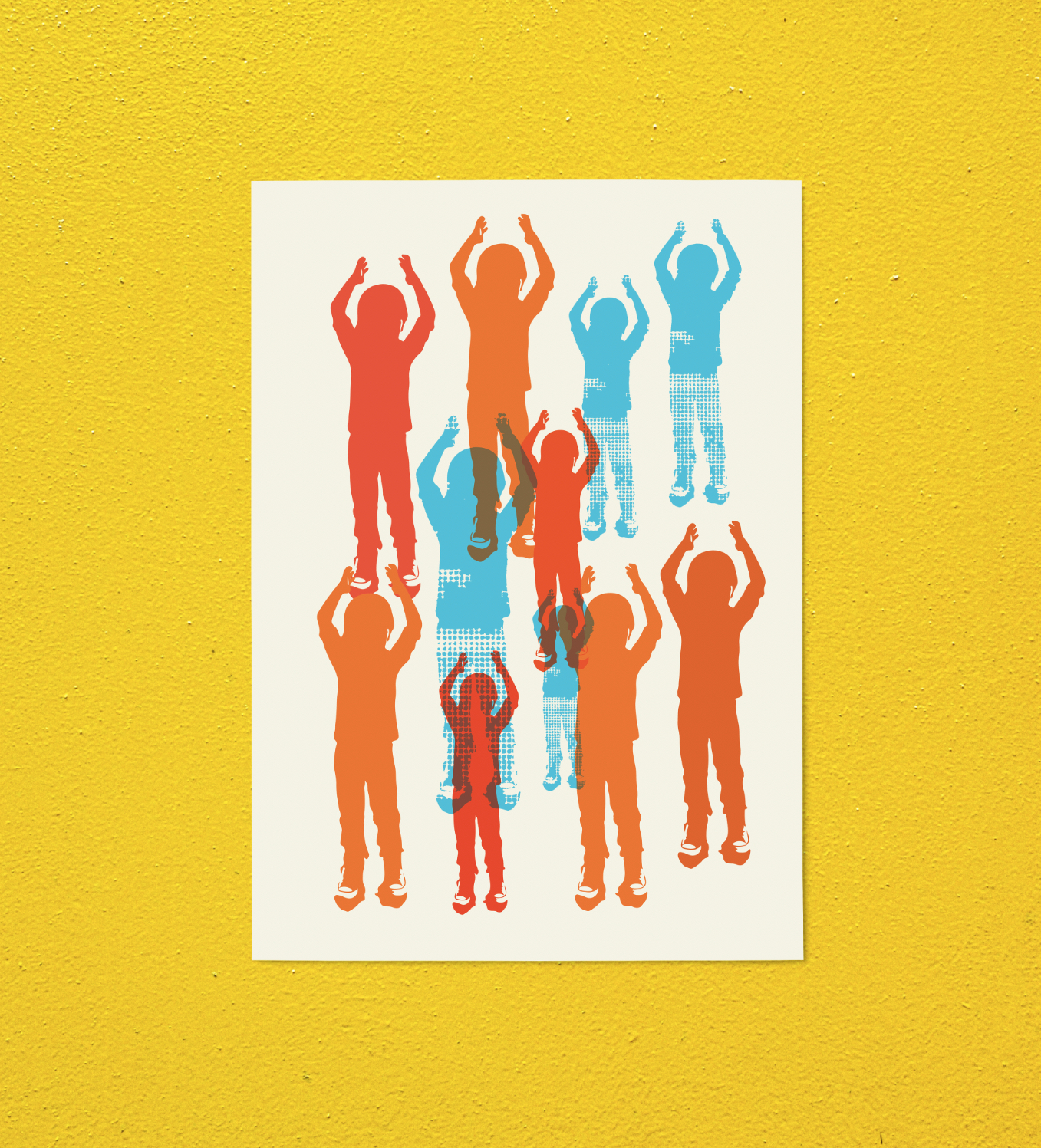 Go-to visual references: 
For Street Art & Graffiti references I look to Juxtapoz Art & Culture Magazine
For Zine Making references I look to Neta Bomani,  Homie House Press, and Ablezine
For Illustration references I look to Afro-Brazilian Illustrator and Designer Andrea Pippins
What's next for you? 
If you're in DC, you can currently view an artist profile video featuring my disability justice activist work that's part of the "Up From The People: Protest and Change" exhibition at the Martin Luther King Jr. Library. If you're on the West Coast, you can view my work at the Palo Alto Art Center part of the Art of Disability Culture exhibition. Next up, I'm currently in creation mode for my next photo zine that will give visibility to ADHD and disabled womxn and femmes.