Latina partners with el Jimador to celebrate Dia de los Muertos 2021. As part of this partnership, el Jimador tapped Salt Spell founder Mariana McGrath and Andrea Ortega Costigan to create a La Catrina makeup look in celebration of Dia de los Muertos. The sought-after makeup artists collaborated with beauty influencer Blanca Garcia aka Evette XO to explore traditional calavera aesthetics with contemporary embellishments. Latina sat down first with Salt Spell and then Blanca Garcia to talk beauty, confidence, and Mexican culture.
Salt Spell:
Walk us through your process of creating as a makeup artist. What inspires you?
First and foremost, being a makeup artist is about connecting with whoever we are working with—makeup is a co-creation. Before we lift a brush, the makeup process begins with communication and the energy flow between us and our subject. First, we understand who this person is, the goal we want to achieve, and the mood we want to evoke. Then, we can break down the technical aspects of how to get there and let the magic flow.
We are inspired by the power of transformation. Makeup has the power to transform your appearance to fit your mood and the energy you carry and present to the world. Our namesake, Salt Spell Beauty, embodies the transformative nature of salt and the transformative power of enhancing your beauty. Salt enhances all flavors, taking them from bland to extraordinary. Take Mexican food, for example…what would it be without sal y limon? Salt Spell is a nod to the way taking a dip in the ocean has the power to make you feel like a new person; saltwater transforms all things. Essentially, it's the magic of transformation and good energy that is Salt Spell, and we love to uplift people with what we do. We are inspired by the potential to transform people's appearances, energies, and the vibration they put out into the world. We truly believe the power of beauty can change the world.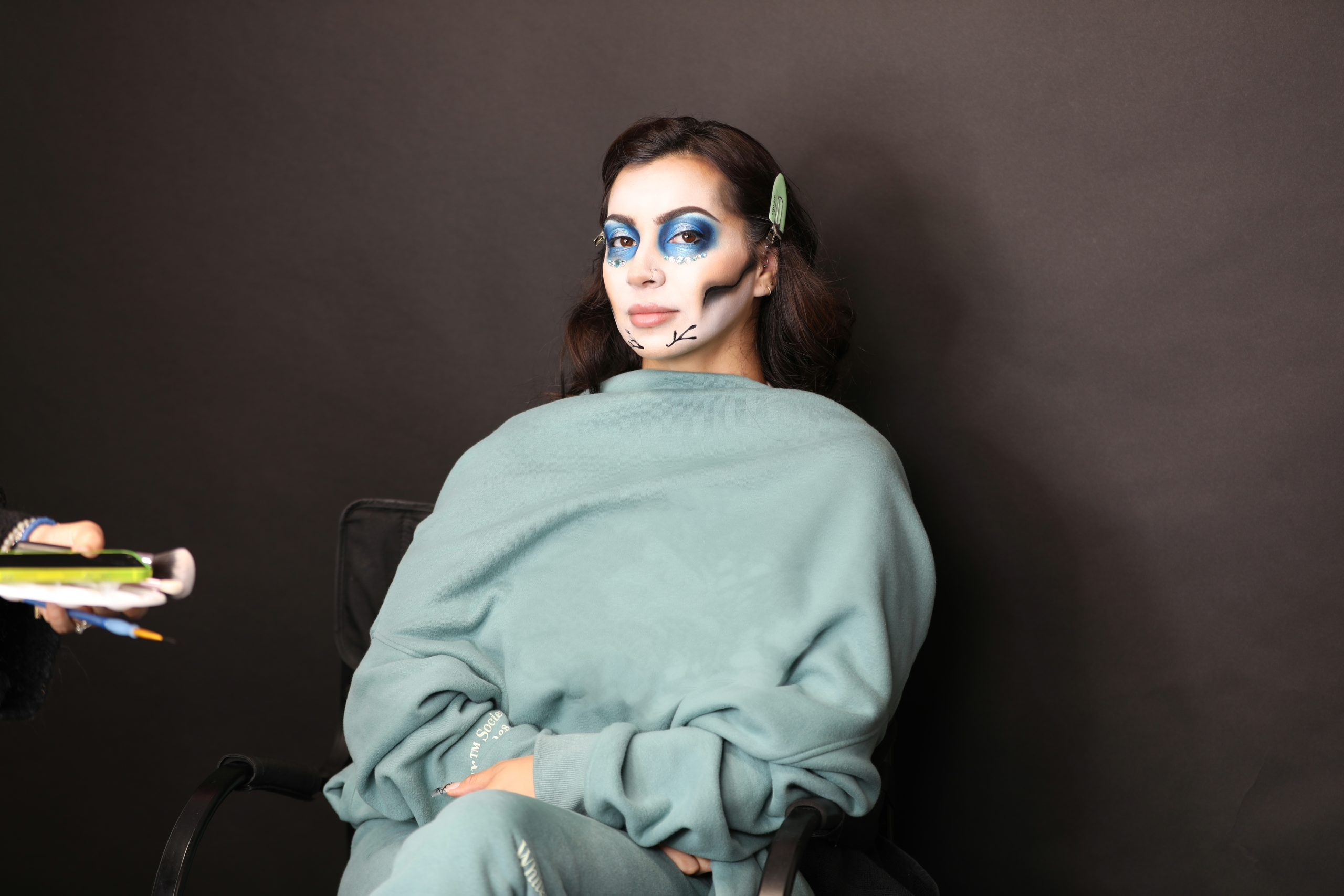 What was the pivotal moment that drew you to pursue a career in makeup?
Mariana: I can't pinpoint one specific moment—it was more like a bunch of seeds planted [throughout] my whole life that shaped me into the artist I am today. I've always had an affinity for making things beautiful. My parents are very artistic and detailed in their art. From a young age, I was entranced by women applying their makeup — be it the beautiful women in my family or a makeover montage in a movie. I wasn't allowed to wear makeup until I was 15, but that never stopped me from getting into my mom's makeup drawer. At 19 years old, I dropped out of college to pursue my own life path. On this journey, I found MAC and made a dream come true by being hired as an artist. I was inspired by my fellow artists and their stories of freelancing for inspiring clientele. Through practice and improving my skill set, I built my own reality as an independent makeup artist. With this same work ethic and determination to keep improving my craft, I am proud to have [established] my dream freelance makeup, hairstyling, and skincare brand with my best friend. Today, we work with an array of clientele, including celebrities on the red carpet, musicians, CEOs, brides on their wedding day, and so many more. With the magic of working in LA, new dreams are constantly forming and coming true.
Andrea: I have a similar backstory to Mari's as a kid. I was always making things, being crafty with my hands, and writing poetry. That creative streak was always in me. I was recently going through an old box of memories at my parent's house, and I found a 6th-grade project that asked where I would be in the future as an adult, and in 6th grade, I said that I wanted to be a celebrity makeup artist! The funny thing is that I didn't remember feeling that way that young until I recently found the old project. I remember the pivotal moment that I knew I wanted to start working as a makeup artist was when I was studying abroad program in Italy. We happened to be in Venice during Carnival, which was incredibly fun timing for us college girls! We all wanted to get dressed up for Carnival, but we didn't have masks for the masquerades. I decided to try and paint big eye shadow masks with the 3 or 4 eye shadows and black eyeliner I had in my makeup bag. I remember being really proud of what I did, like, "Wow, I think I can actually try to do this as a job." I thought perhaps I have some creative talent here, maybe I could get hired at MAC. That was where it was decided, and once I decide to do something, that's it. I ended up working with some wildly talented artists at MAC for a decade before I started Salt Spell with Mari.
Latinas outspend their peers by 30 percent when it comes to buying makeup. What is it about makeup that we love so much?
It's the azucar, baby—that sabor that we love! Makeup and cosmetics are vessels to express and build confidence, which is something Latinas are not afraid to do. As Latina women, we feel a sense of pride in our sensuality—and that manifests in the way we take care of ourselves and step out into the world. We were raised by strong Latina women to embrace our feminine and strong energy. If cosmetics build confidence, which in turn helps us feel strong, then dale! Swipe that credit card, and let's buy some more lipstick!
View this post on Instagram
How do you each bring your heritage to your brand and style as a makeup artist?
M: My style as an artist is to give my clients that little something extra. Even if we're doing a natural look, I love to make my clients look like the most stunning version of themselves. My favorite part is their reaction when they look in the mirror and see themselves when we're finished. It's an obvious mood shift and confidence boost. I'm inspired by every face I have the opportunity to paint. Giving someone the power of owning their beauty in a new way, knowing they look absolutely stunning, carrying themselves a little taller, and walking with a little more spice, is me giving a piece of my Latina heritage to everyone I touch. My goal is always to make my clients feel amazing from the inside out, so by the time we're finished; they are radiating from the inside out.
A: We celebrate our heritage and make a big ritual around the makeup we do with our Catrina looks for Dia De Los Muertos every year. We put our heart and soul into these intricate makeup, hair, and costume looks to represent our culture and loved ones in the most beautiful way we can. Our Dia De Los Muertos makeup ritual is a Salt Spell tradition, an annual celebration. The way I bring my heritage into my personal style as a makeup artist shows up in my personality. I was raised with warmth and soulfulness that helps me connect with people. It comes from my culture, deeply rooted in family, warmth, and heart. It's part of my style in life and in work, to want to make people feel welcome, comfortable, and beautiful. I owe a lot of my success to these cultural values instilled in me. It's helped me to connect with my clients and be a better artist, and in turn, be a more successful business owner.
El Jimador is an iconic brand in Latino culture. How do you two connect with it?
The name itself, el Jimador, celebrates and honors the farmers who harvest the agave. We thought that was something worth giving credit and namesake. It's the hard work and dedication of el Jimador that make it possible for us to enjoy tequila. There's a richness and depth to the brand's story, and we felt connected to that sense of appreciation. We value the legacy of tequila that runs generations-deep in Mexican culture. [Likewise] we are proud to be Mexican artists and entrepreneurs building our legacy. El Jimador let us know that they would be donating $25,000 to the Latino Community Foundation as part of the campaign. That's what got us really excited to participate.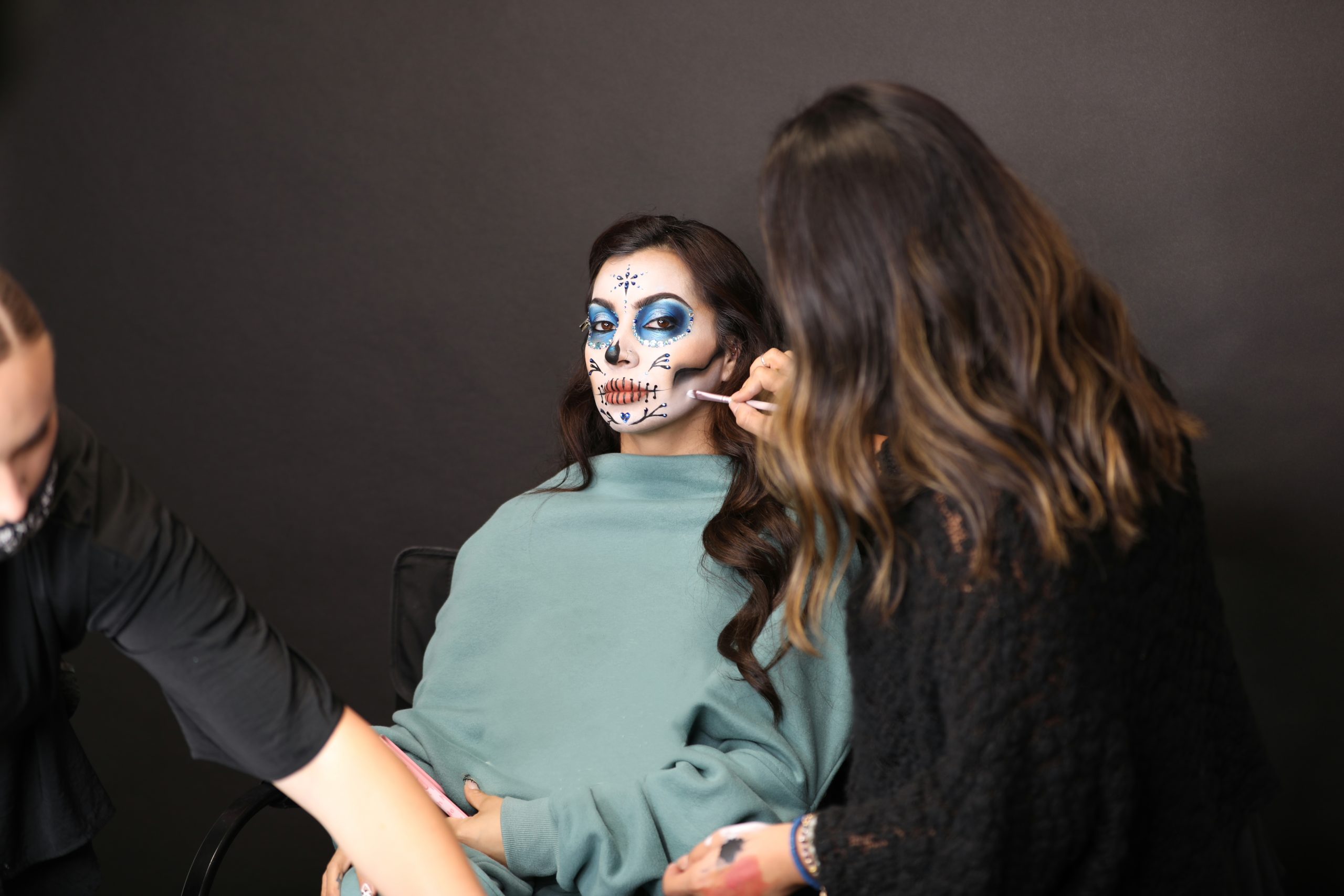 Tips on how we can celebrate this season with el Jimador and a great look for holiday soirees?
The holidays are all about family, gratitude, and giving back, especially if you're celebrating Latino style! It's about letting your loved ones know how much they mean to you. We'll be showing up to the holiday festivities with warm, sparkly smokey eyes, glowy skin, fluffy brows, and deep crimson lips. Also, a glam wave in the hair because we're feeling extra this season! One of our favorite holiday cocktails is el Jimador tequila, ginger beer, cranberry-flavored sparkling water, pomegranate seeds, and a sprig of rosemary on ice. Best when shared with the ones you love!
What are the beauty trends for fall we all need to jump on?
We've been hidden under face masks since March 2020, so as things continue to open up again, it's time to rock a bold lip! Wearing a bright color is an instant confidence boost and brings a strong vibe. To ease in, try blending a darker liner into a lighter lipstick for an ombré effect. For a holiday look, press a little glitter onto your lipstick using your finger for a sparkly pop.
The beauty trends are about color this fall for eyes as well. Pop some jewel tone color on the eyes, pack on the mascara, and be extra! We've been in sweatpants and messy buns for too long—women are ready to go out and get glam again! Pops of color on the eyes, bold lip colors, and statement eyeliner are all here for the party.
What's next for Latinas in the makeup world?
We would love to see more Latina-owned beauty brands. If Latinas purchase 30% more cosmetics, there should be at least 30% more Latinas represented in the market. The best part of different cultures coming together in the beauty space is that we can admire all kinds of beauty and inspire each other to step outside of our comfort zones and try something different. For example, the artistry happening in Mexico is just incredible. There's nothing we love more than seeing Latinas shine!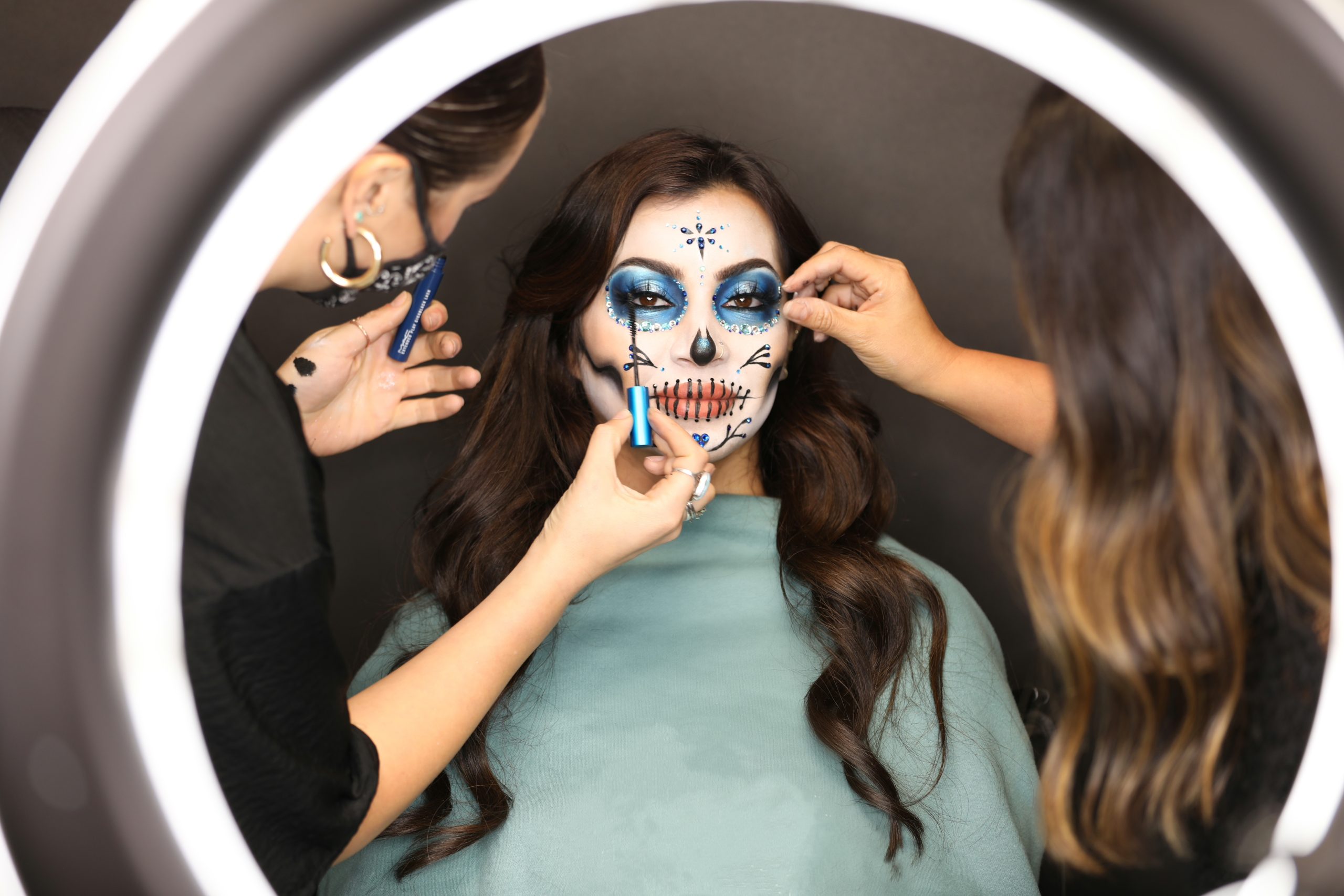 Blanca Garcia:
What is it about your heritage that has influenced and inspired you? 
My heritage has inspired me through everything I've done. Growing up Latina, they instilled loving my culture and what it represents. To me, it represents family and unity. I love that I get to share my culture with my audience and show my audience you should be proud to be a Latina!
View this post on Instagram
What does Dia de los Muertos mean to you? 
Dia de los Muertos is a special holiday for me as someone who is family-focused. It's important to have a day where we can all come together and celebrate our loved ones. I carry on this tradition with my two children and I hope that my loved ones who have left us physically are seeing them grow up and all the love our family gives them.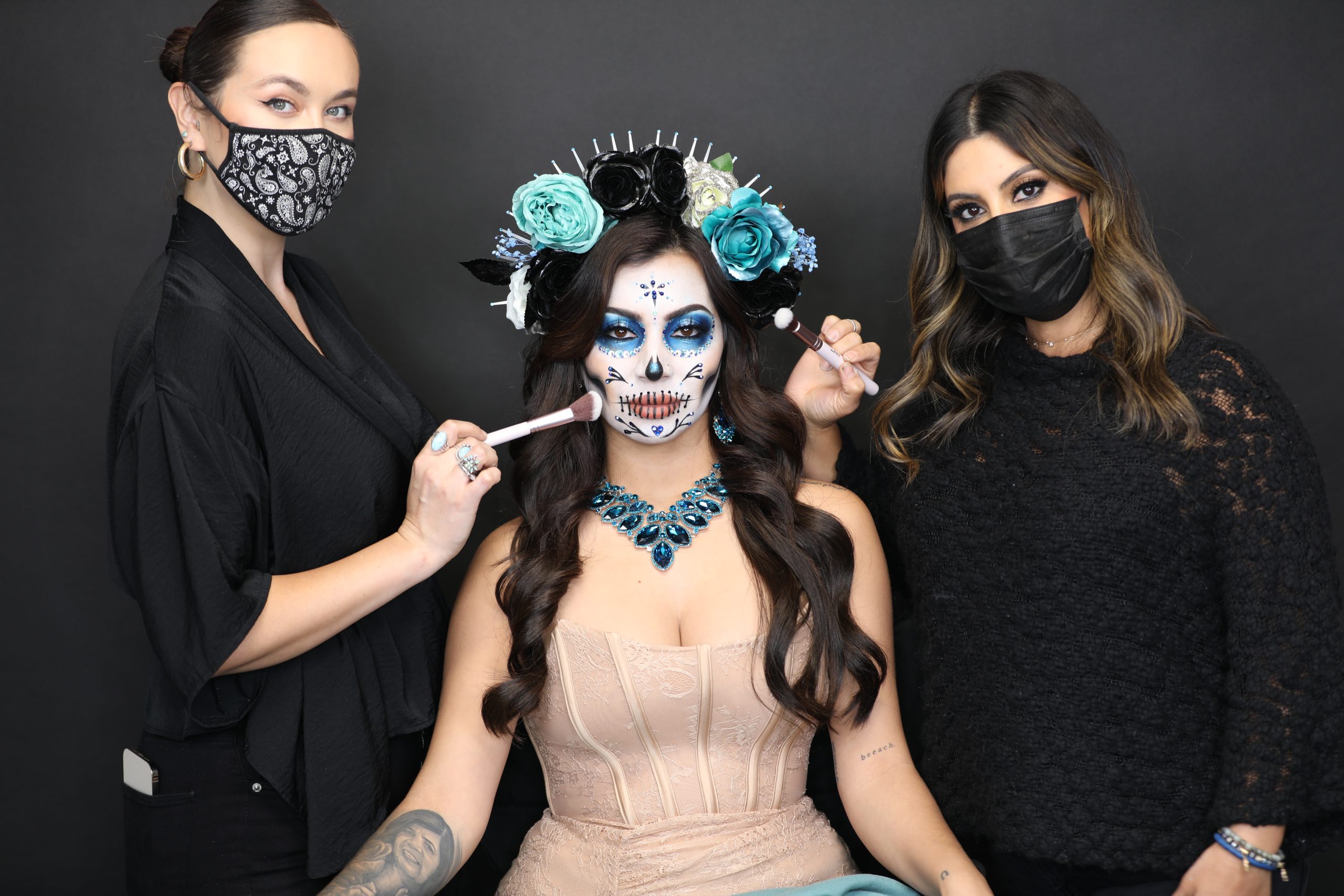 How do you relate as a personal brand to an iconic brand like el Jimador? 
Both el Jimador and I take pride in our work. I am dedicated and passionate about my work and am a perfectionist in creating the best product.
What does the next level of influencing look like for you?
I feel social media has come so far. We are breaking so many stereotypes and opening up so many doors for all to feel safe and loved. My next level of influence is around making sure that all, no matter their heritage, orientation, size, etc. can feel accepted and beautiful as they are.