So what really goes on inside a girls' room? Through photographer Thalía Gochez's lens, you'll find a delicate world of frills, fishnets, and cheetos.
In her latest photo series "Baile," Gochez drew inspiration from late 90s and early 2000s' disposable film photographs of girls getting ready in their rooms. "I love the energy: the sacred moments before going to a party with your homegirls. It's almost ritualistic, figuring out whose house you're gonna get ready at, what you're wearing, and [finding] a space to escape any reality you may be battling at home. There's something special that happens in that room that I feel like a lot of people can relate to."
Gochez is a Salvadoran-American photographer whose work has been featured in Office Magazine, The New York Times, at Harvard University, and in international exhibitions. At once tender and unflinching, Gochez's vibrant portraits of women in her community of Los Angeles reveal the raw glamour of girlhood.
Check out Baile by Thalía Gochez below.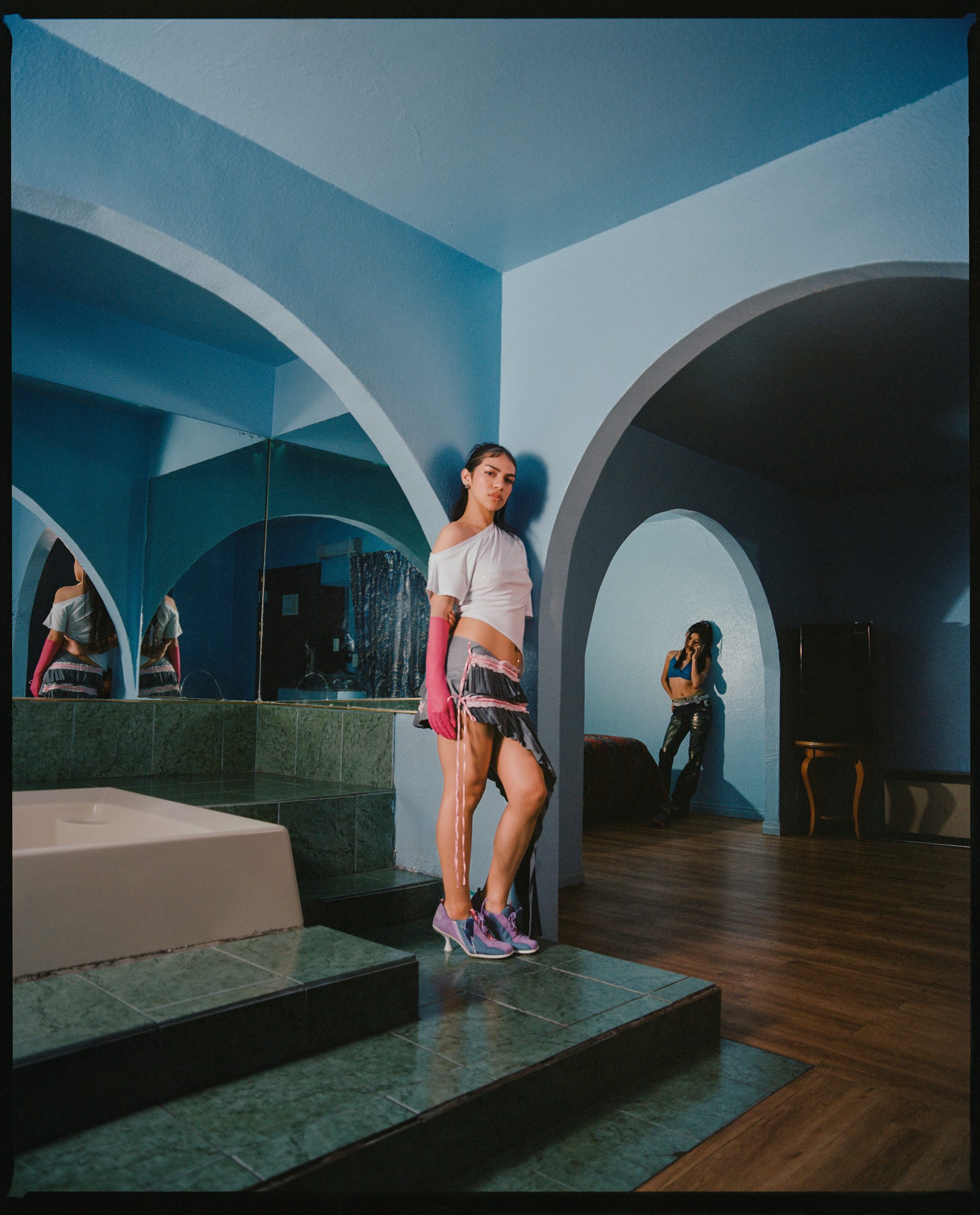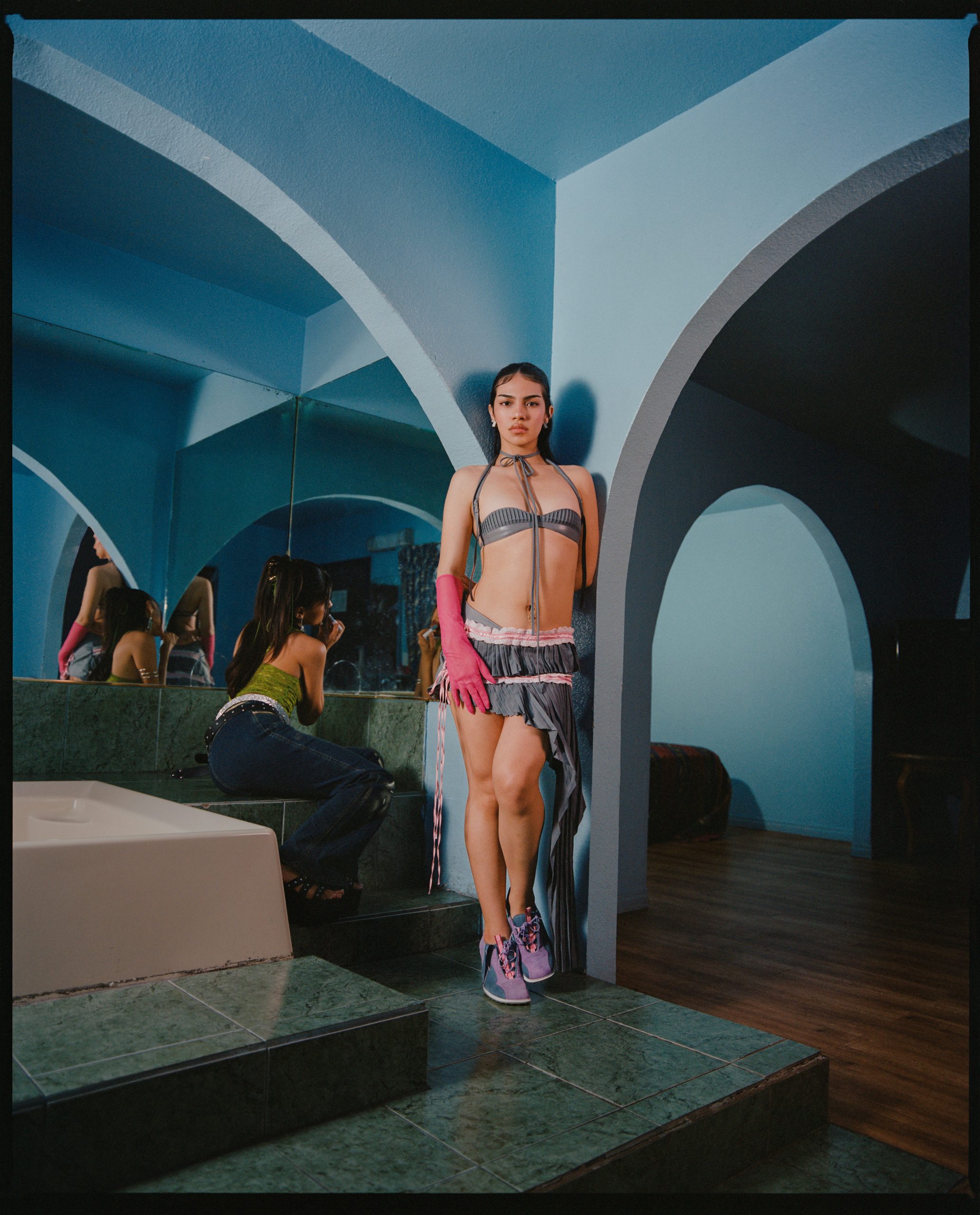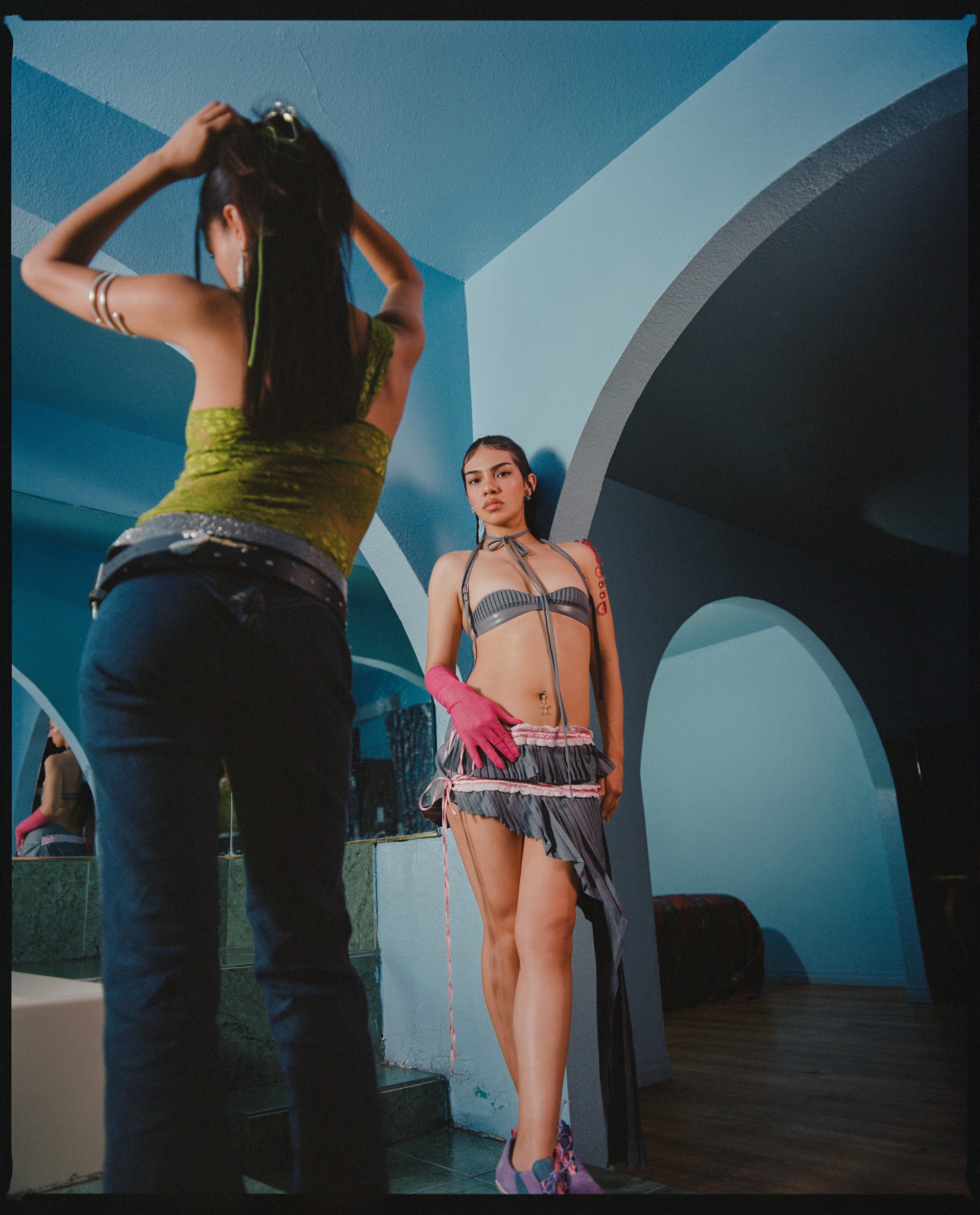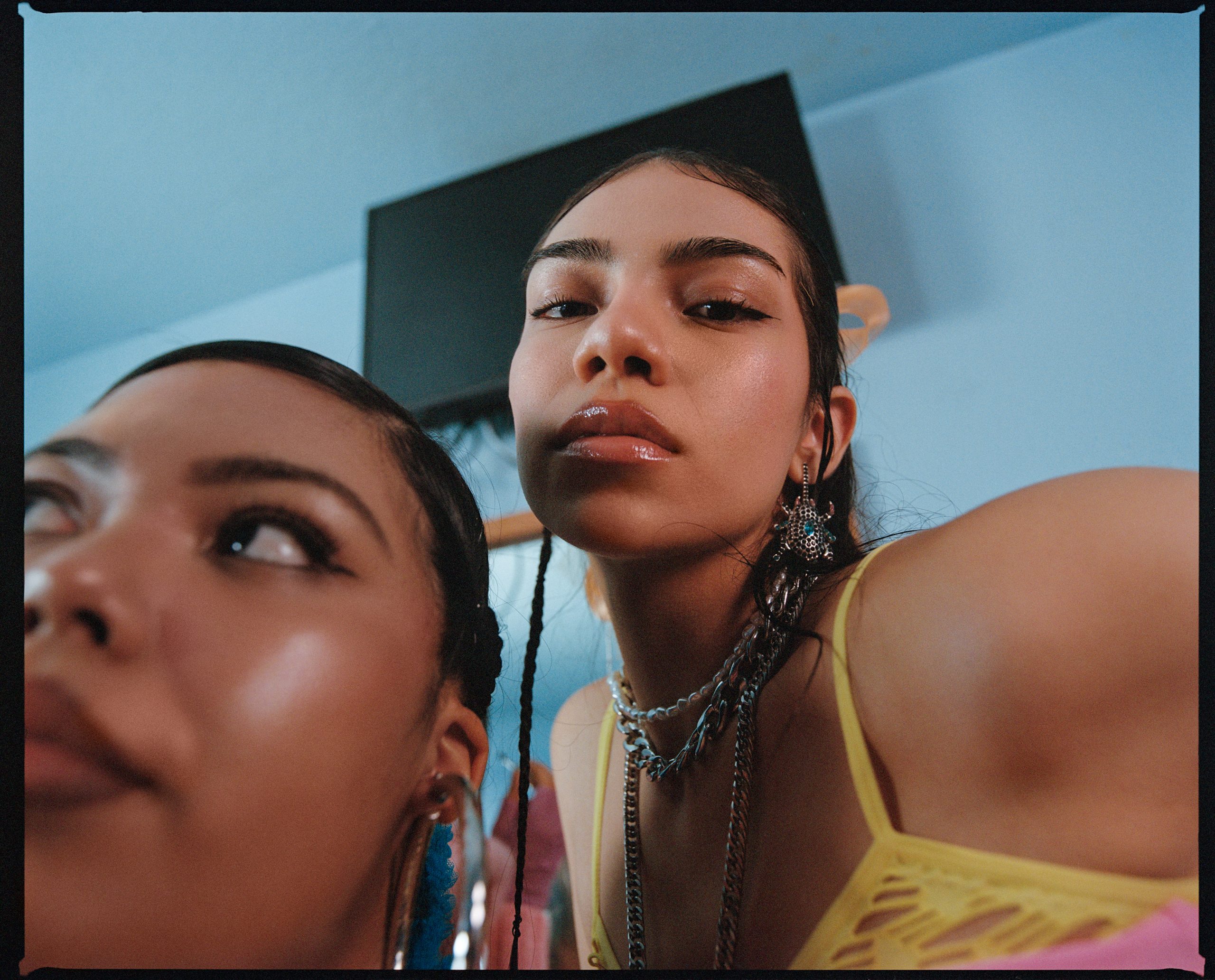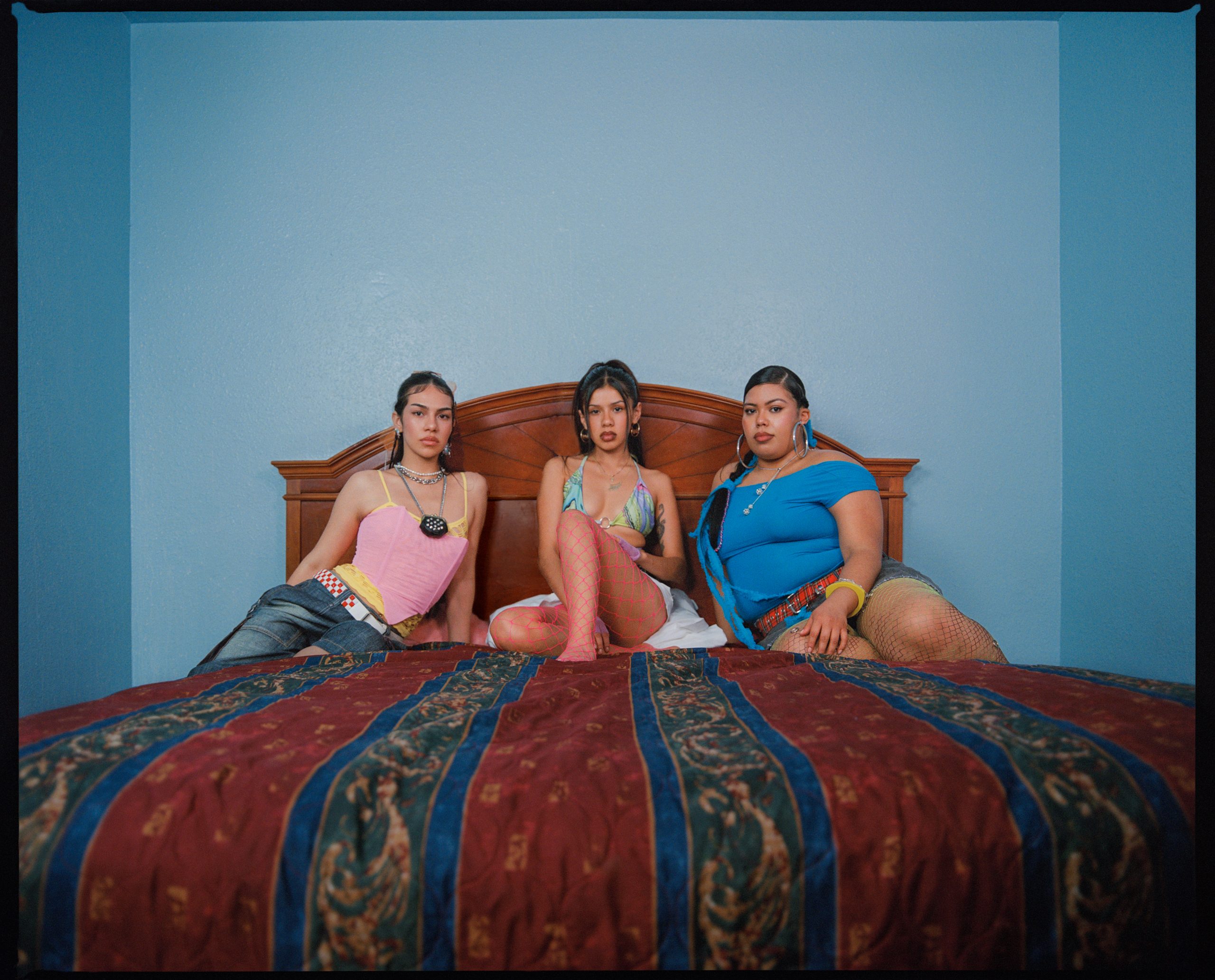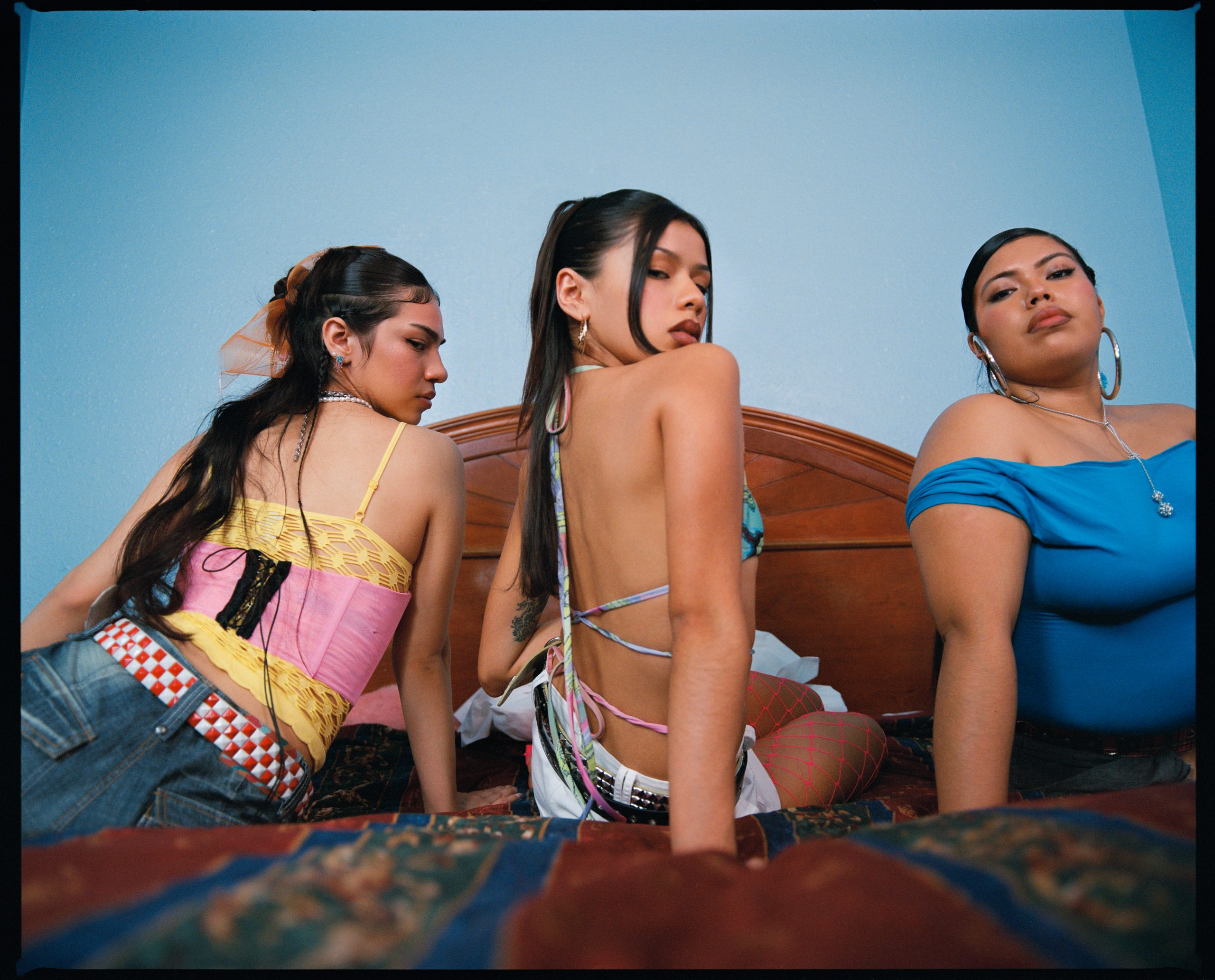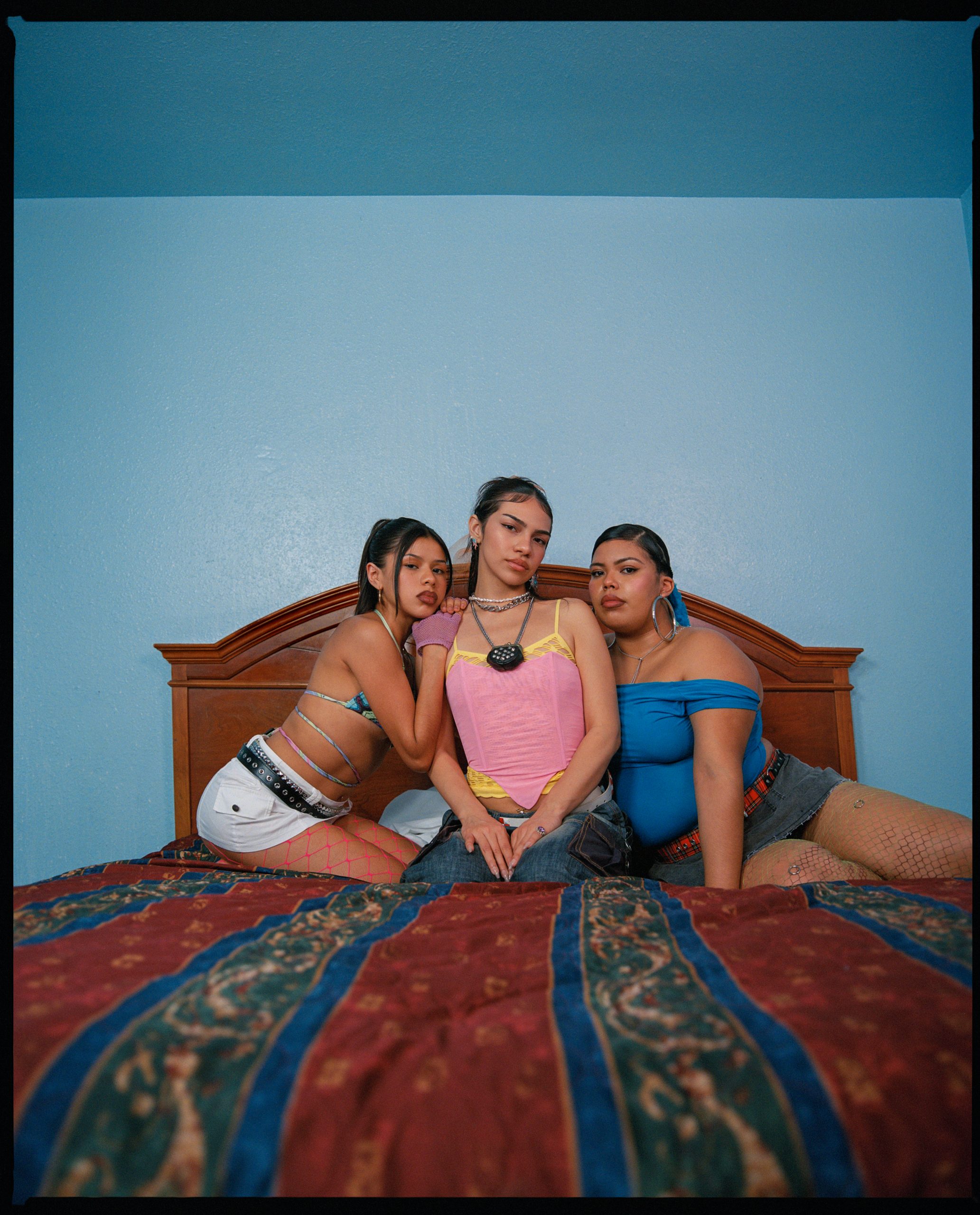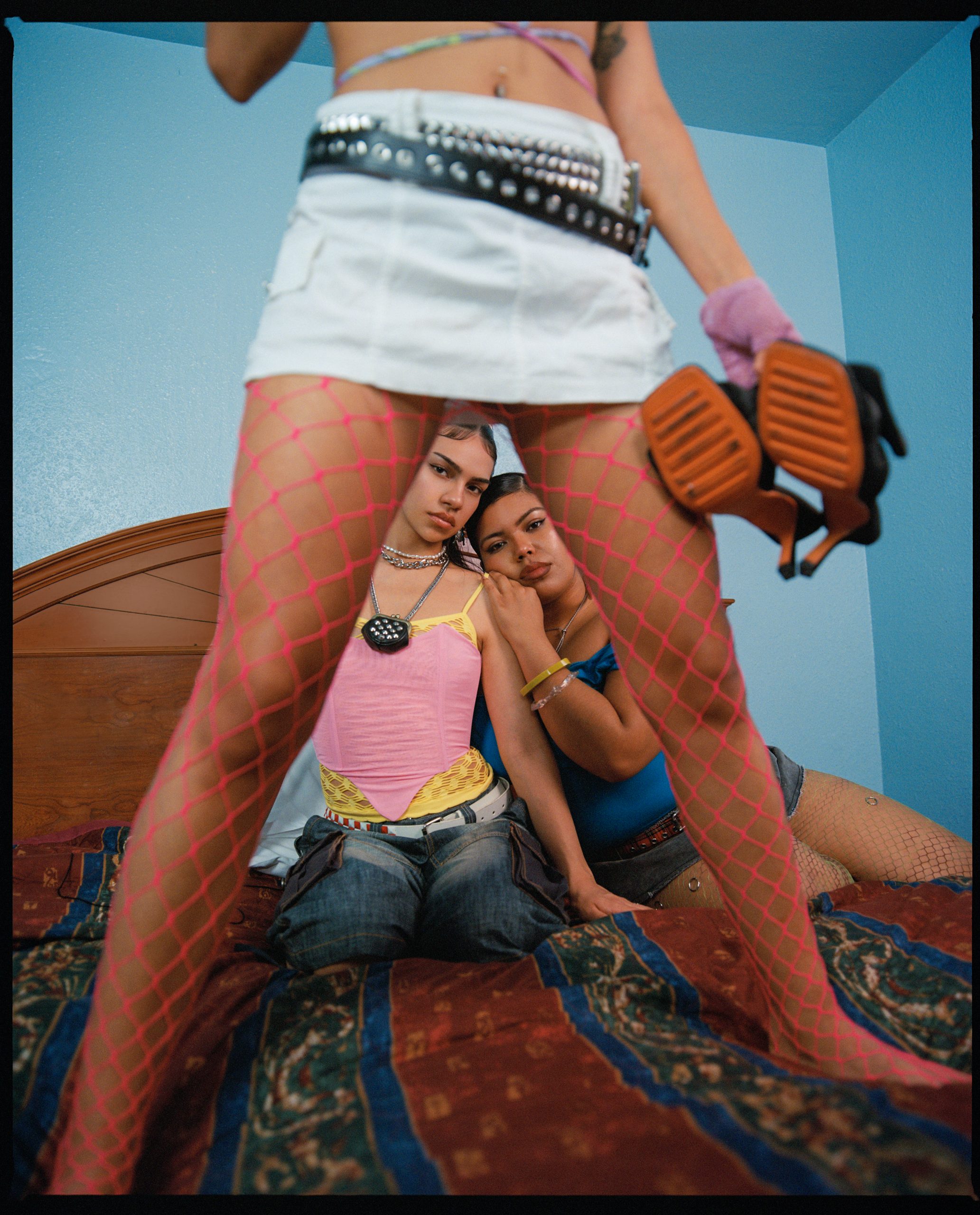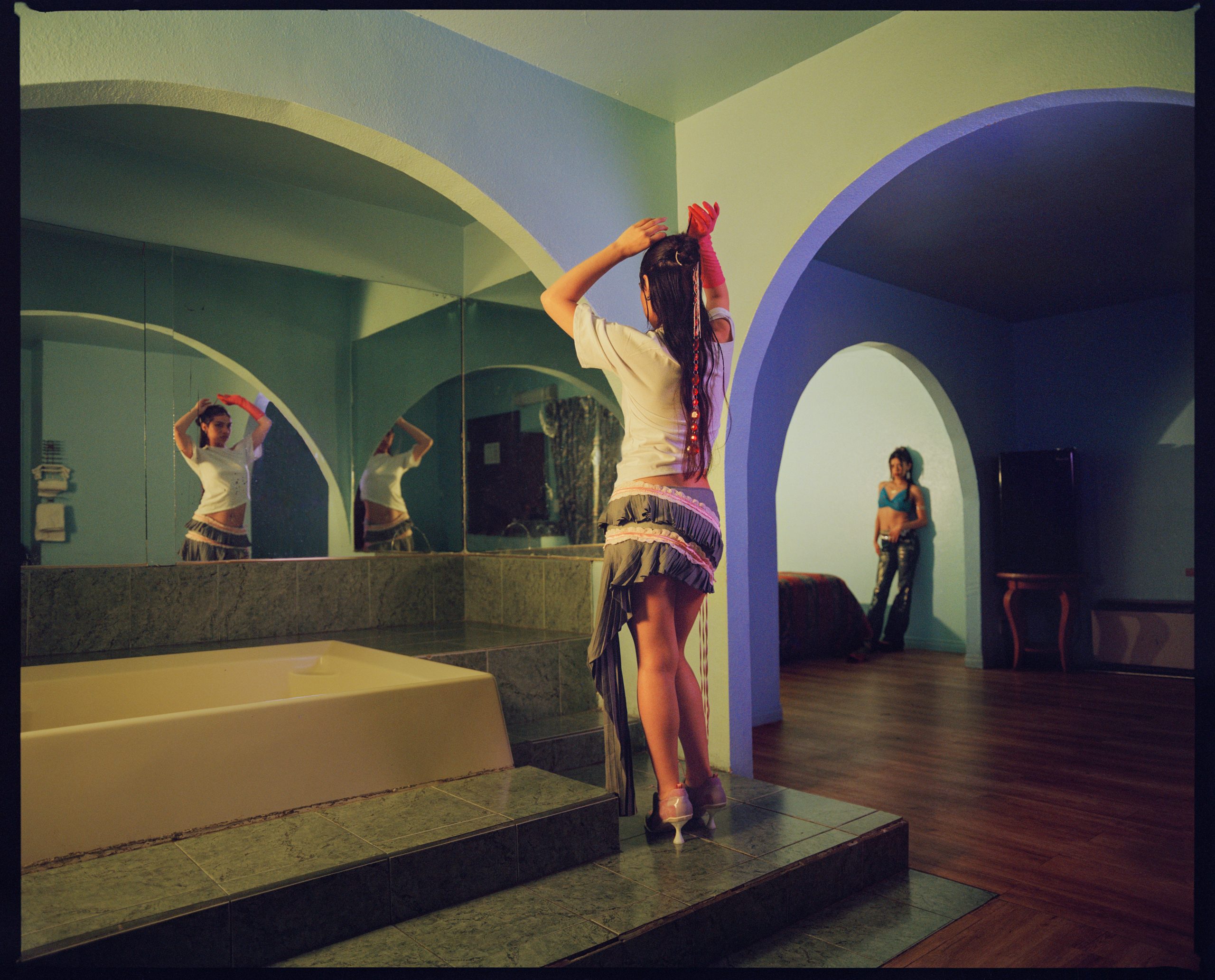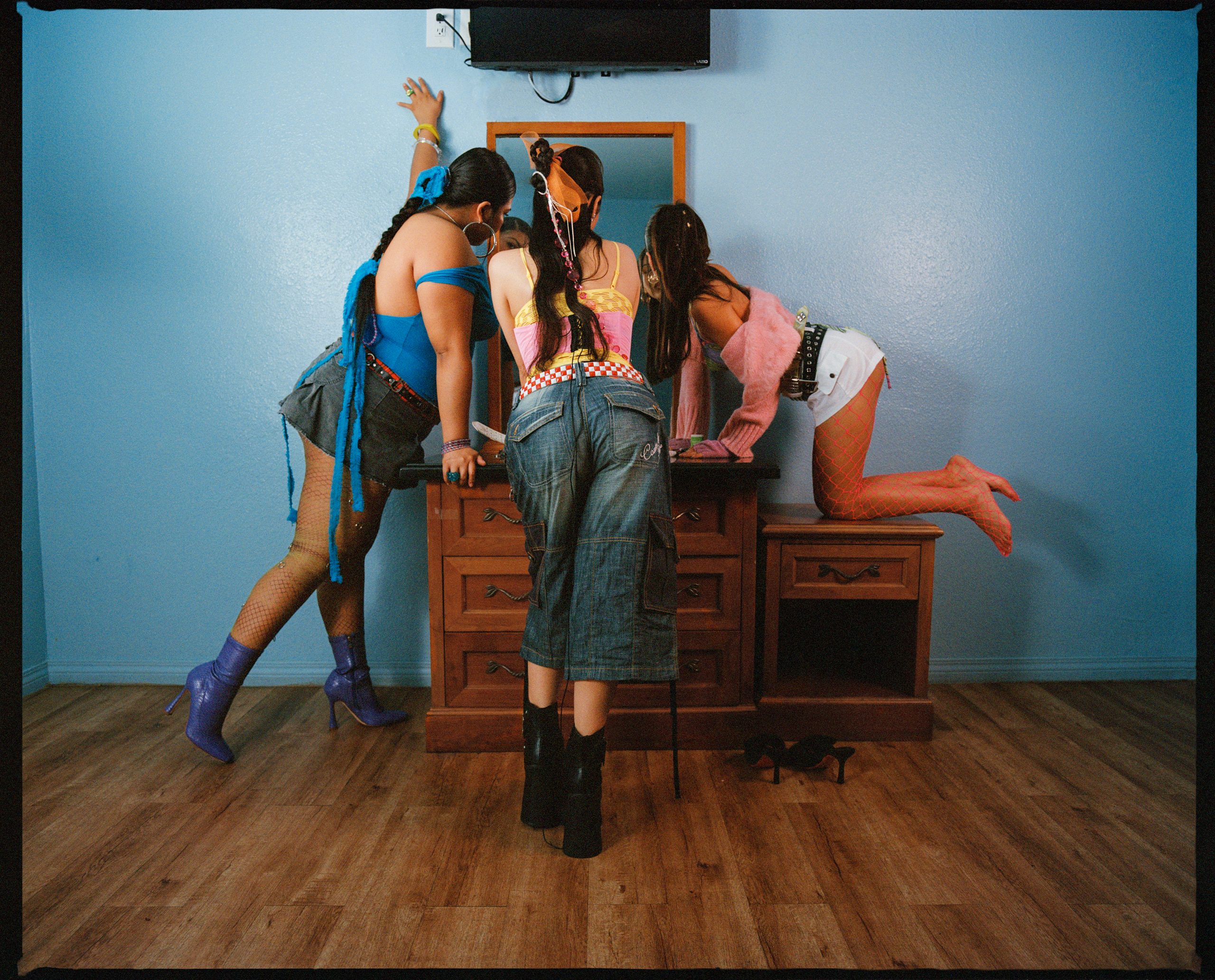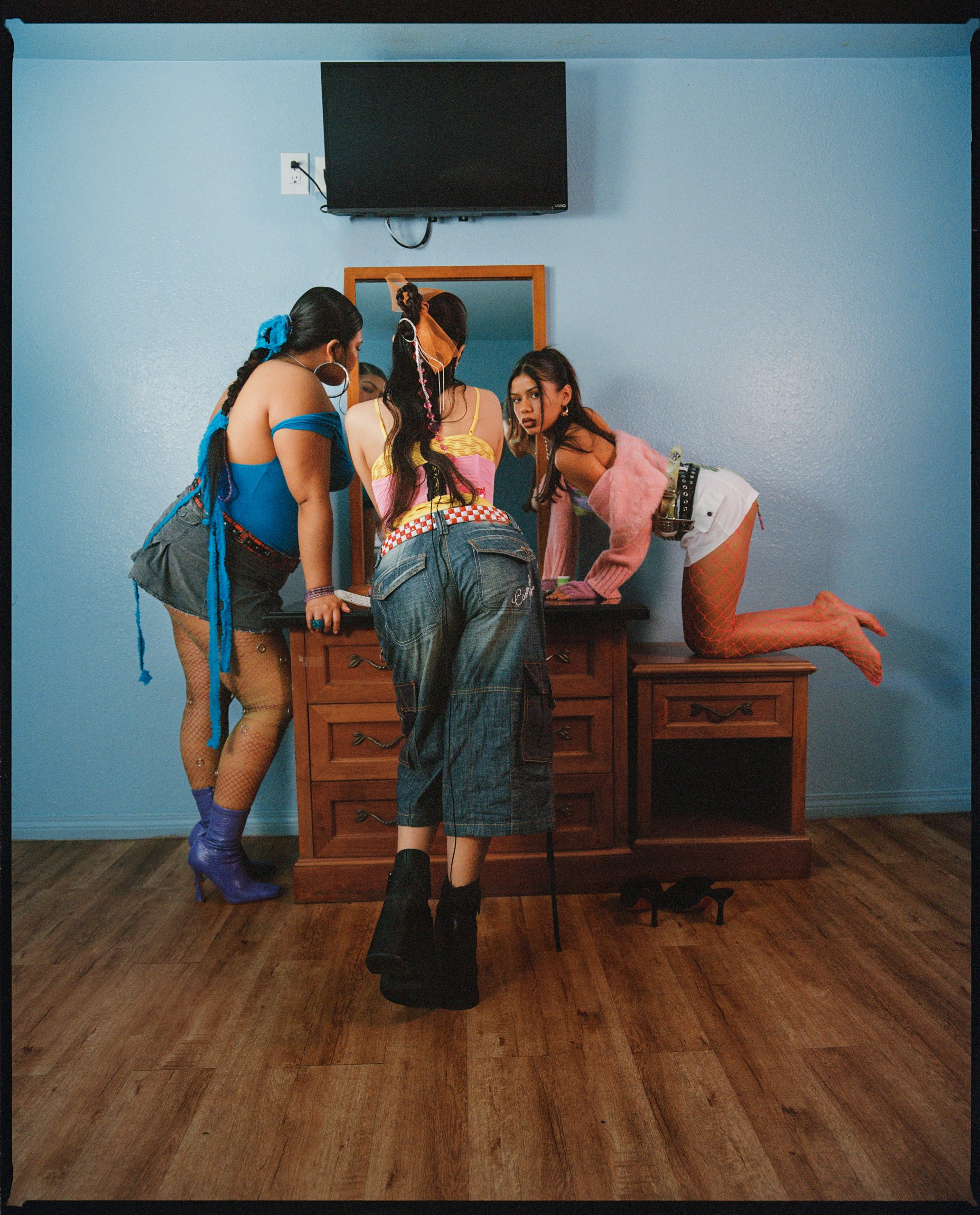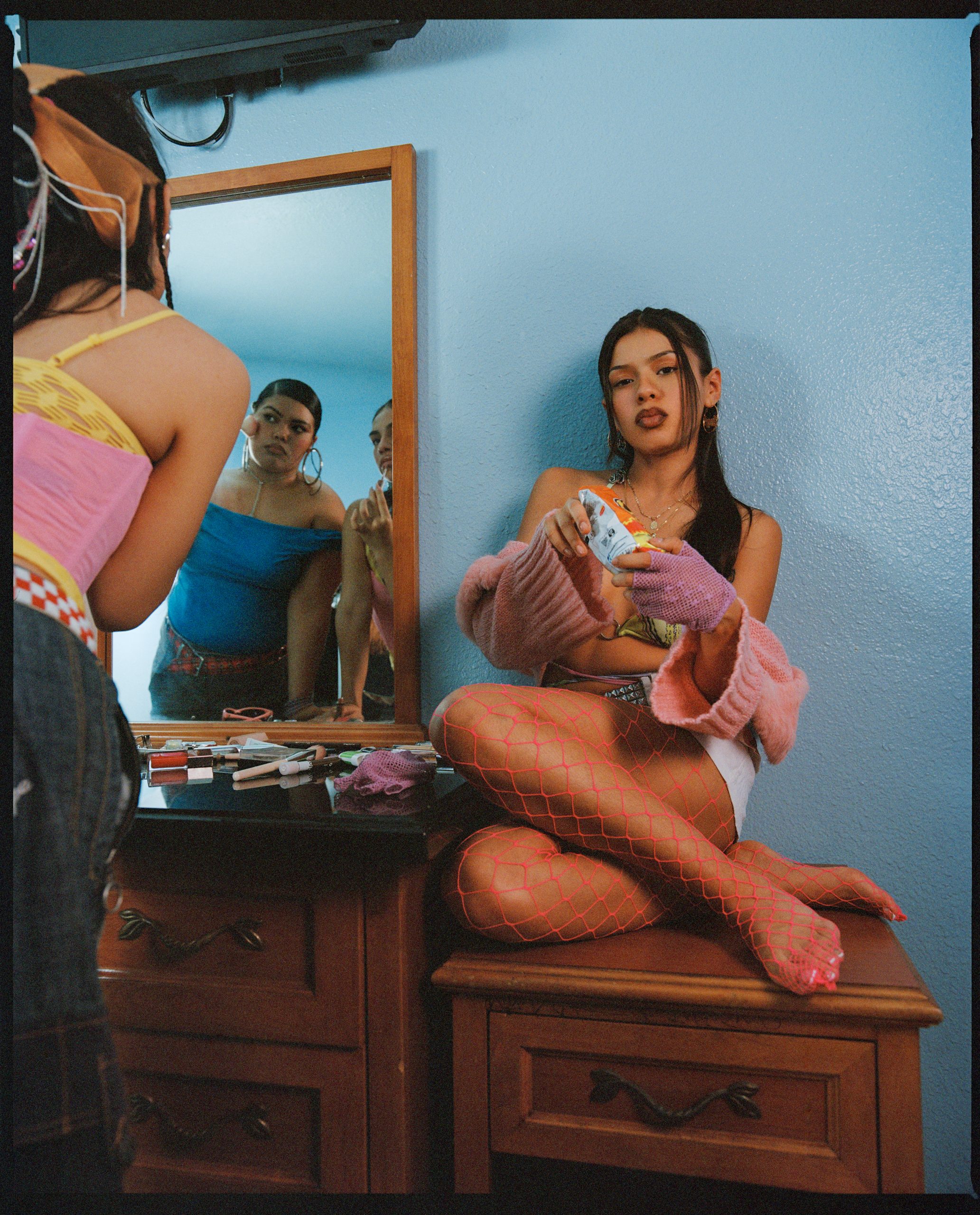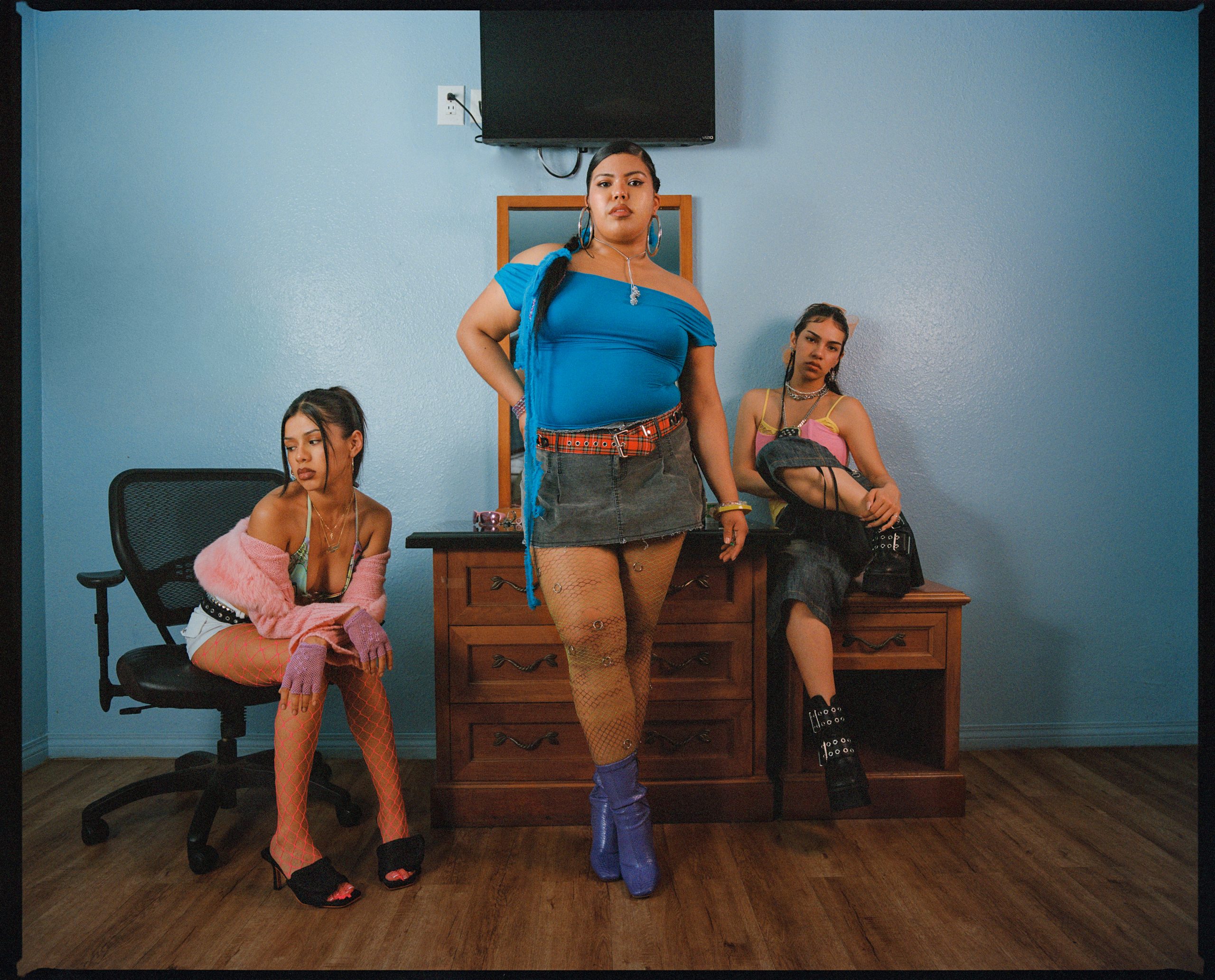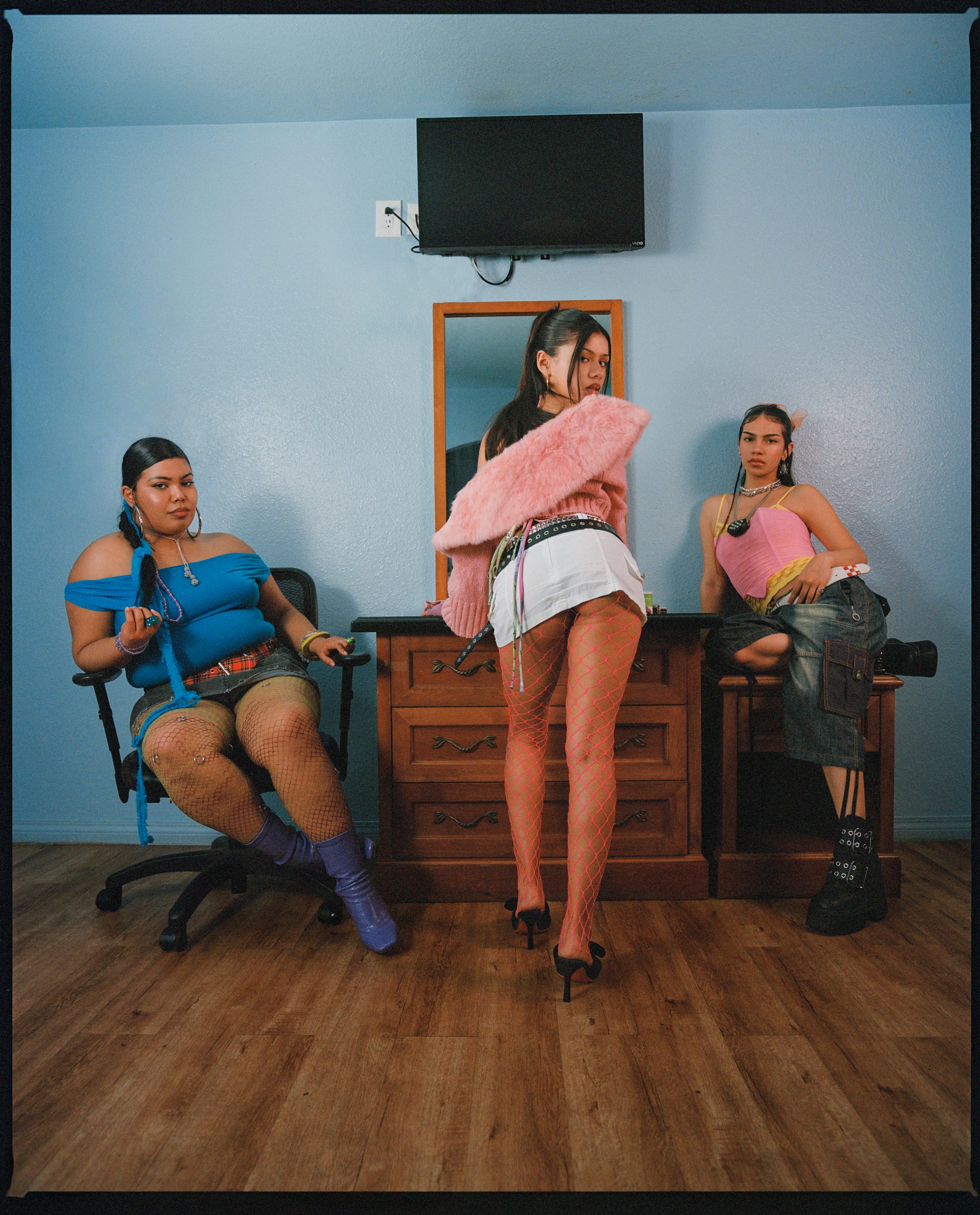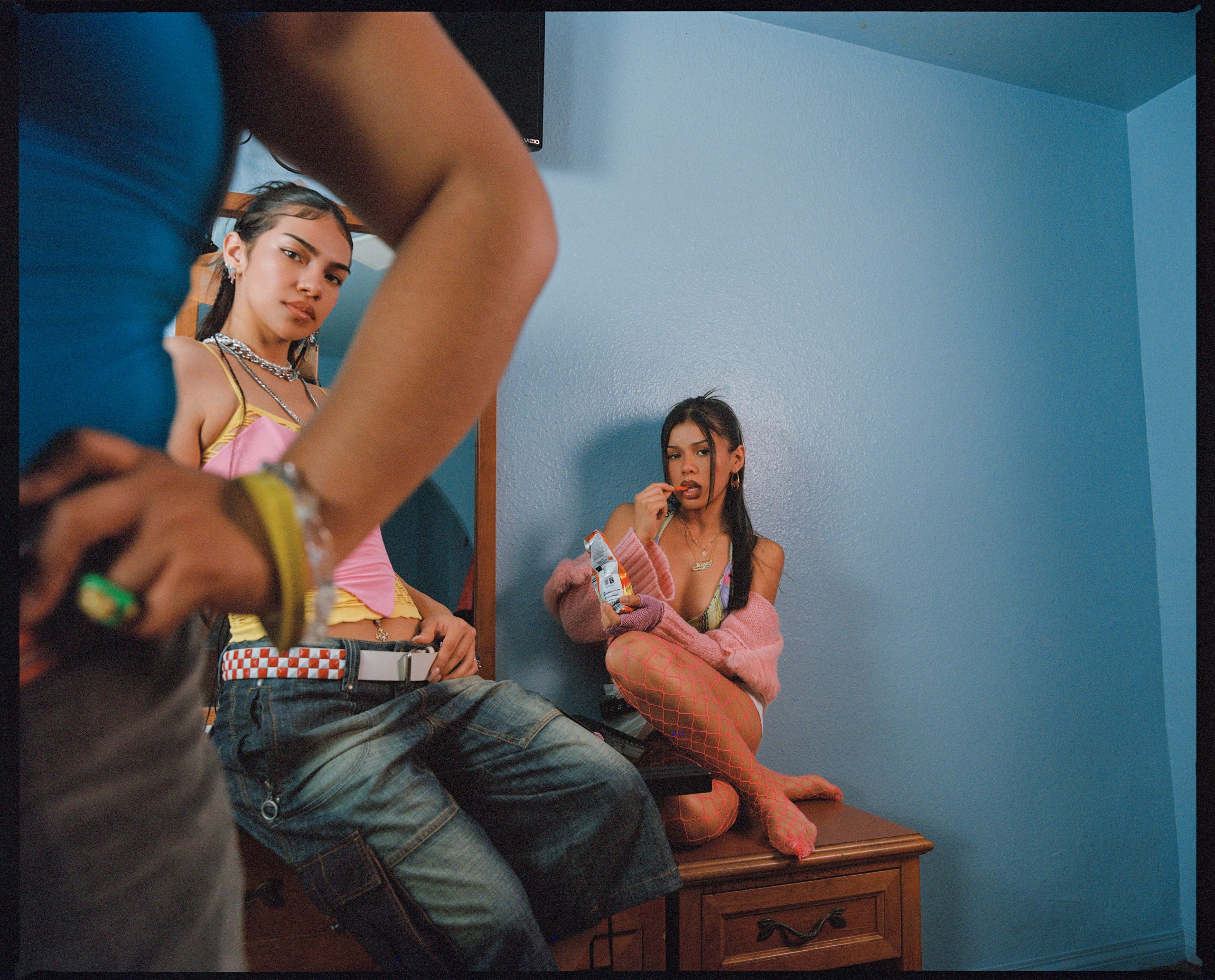 Credits: Photography, creative direction, and hair by Thalía Gochez, styling by César Álvarez @triste_juventud, lighting by María Evelyn @f0t0gal & Alma Lucia @alma.luciia.
Models: Maya Salinas @mayasalinas_ , Kandrex Millones @kandrexx, & Gabriela Alaniz @gabrielaalanizz.

---
Gabriella Aguirre is a writer, filmmaker, ceramicist, and the Editor of LATINA.