Welcome back to THE LIST, our monthly roundup of products we're coveting right now, from beauty to home decor, culinary destinations and more. This month, as the hot summer endures, we've combed through the ether to select products made to care for textured hair, from coarse strands to kinky locks and everything in between.
An Herbal Healing Scalp Tonic From Tecuane


Apart from the morning ritual of styling and prepping our hair for the day, we reach for Tecuane's Esperanza Scalp Tonic and Wood Comb Duo as our nighttime reminder to cater to the scalp while we rest. While this scalp tonic is thick in texture, it doesn't leave your hair feeling oily, so it's suitable for daytime use. Made from ingredients inspired by "magical plants," long treasured for their healing abilities in Mexican culture, this tonic conditions the scalp with prickly pear extract, chamomile, and castor oil, and amino acids strengthen the hair cuticle and promote growth.
How we're using it: A dropper full of product on air-dried hair, every three days. Lightly glide and tug the duo's wooden comb to spread the scalp tonic. The motion increases blood circulation and helps to release tension.
Rizos Curls Debuts In-Shower Scalp Care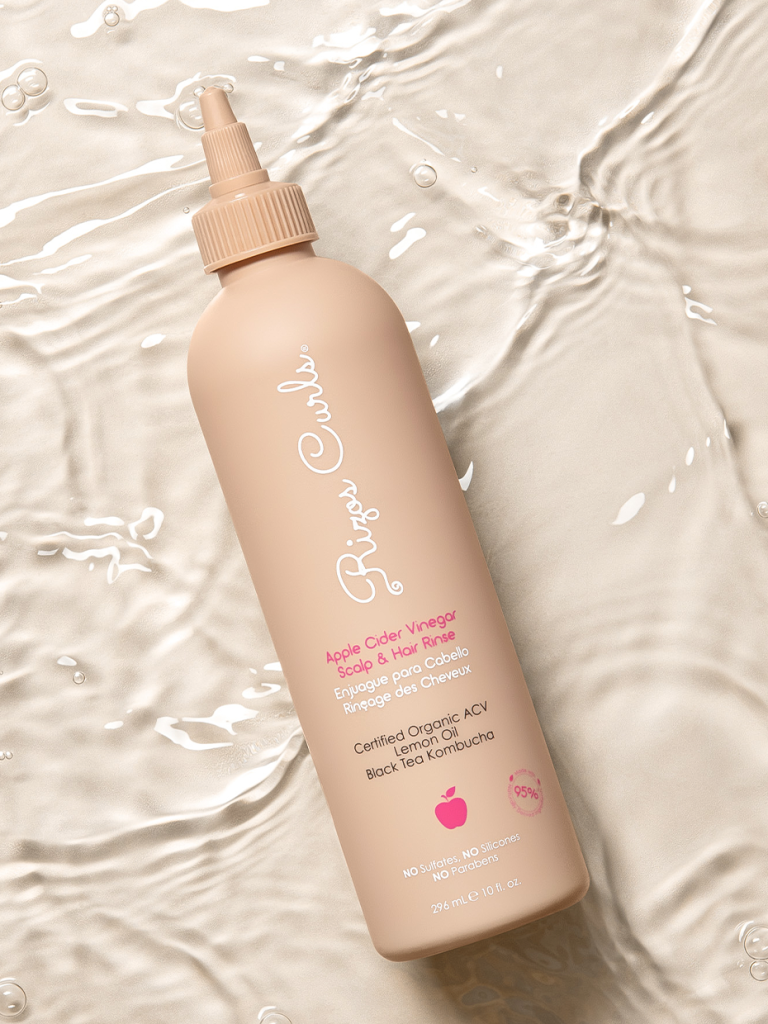 Rizos Curls debuted in every Ulta Beauty location this past April (a milestone that marks the brand as the first Latina-owned curly hair care line stocked on all Ulta Beauty shelves — run!). The news came alongside the launch of the Apple Cider Vinegar Scalp & Hair Rinse, part of the brand's ever-growing scalp care product roster.
The liquid-to-foam rinse gently exfoliates the scalp, targeting dry spots, itchiness, and flaking, while encouraging hair growth with organic apple cider vinegar, black tea kombucha, niacinamide, and lemon oil. Because textured hair types tend to lean toward going longer days in between washes, incorporating a purifying cleansing product into our regimen is essential.
How we're using it: To cleanse the scalp, drag and squeeze the pointed applicator from the hairline to the crown across three sections, and emulsify the liquid into your scalp with your fingertips. Don't forget to cleanse the area above the neck; eliminating product build-up from front to back.
Not a Rogue Strand In Sight With R+Co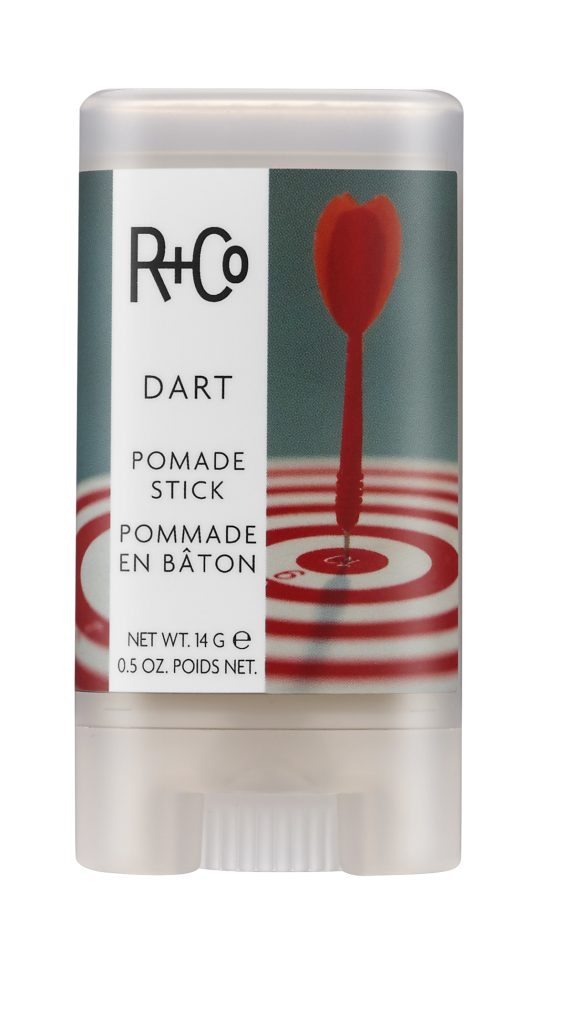 R+Co's Dart Pomade Stick has got a one-up on unruly flyaways. It does what water, hot tools, and brushes can't manage to tame: the static, the baby frizz, and the hard-to-reach strands at the nape of the neck. In the thick of the summer, especially, this hand-held product comes to the rescue to elevate the inevitable ponytail, without the risk of getting your fingers caught in a glob of pomade. Castor seed oil, candelilla wax, and jojoba esters make up the formula, so if your updo is done by choice or out of necessity, rest assured you'll be set to keep your hairstyle in place with ingredients that soften, gloss, and seal moisture in your hair.
How we're using it: For on-the-go touchups or as the final complement to a snatched-up ponytail.
SOS Collection From JOICO



A cure-all for dry, curly strands, JOICO's Moisture Recovery line assembles a shampoo, conditioner, and recovery balm into one collection to restore thick, dehydrated, and brittle layers. Sea kelp, a superfood of the sea and for the hair, is charged with minerals and nutrients for moisture delivery, which, complemented by jojoba oil and JOICO's Smart Release technology, joins rosehip oil, arginine, and Keratin to strengthen and guard strands against damage suffered from hot tools, styling products, and the environment.
How we're using it: On wash days, we end our cleanse and conditioning session with the 5-minute recovery mask as the final step in our in-shower routine.
Ceremonia Sends Guava to the Rescue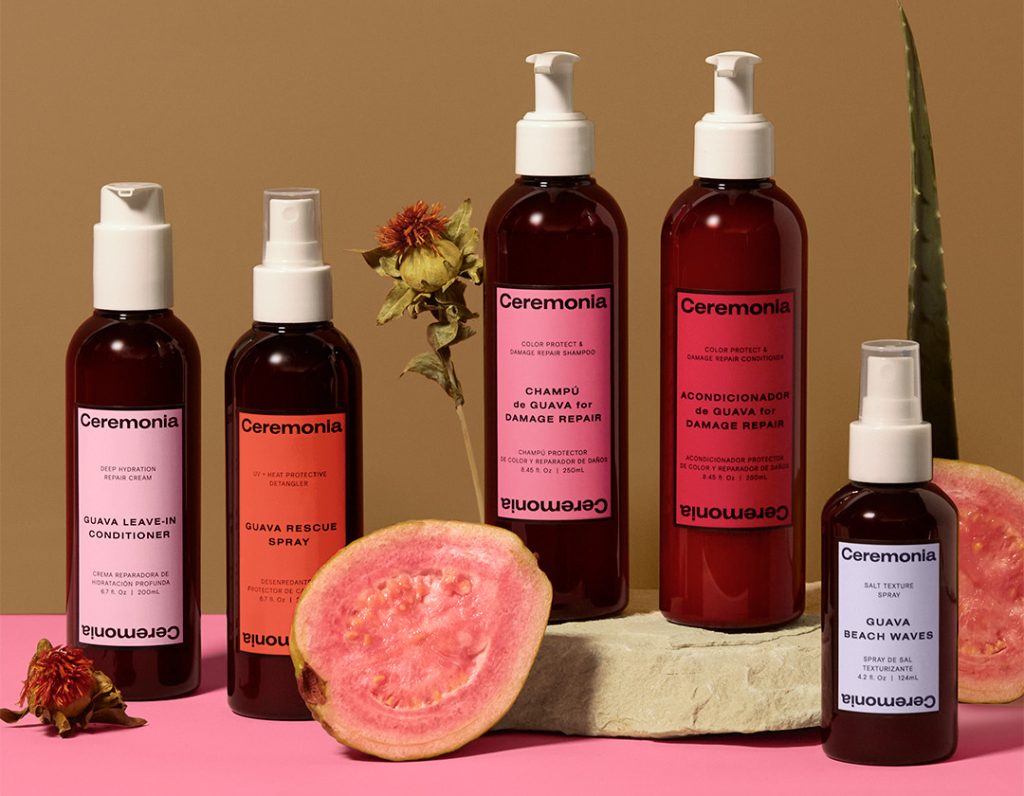 Ceremonia's second summer launch is a line of guava-based hair care products, formulated to target color-treated and damaged hair. The lineup includes a shampoo, conditioner, leave-in conditioner, rescue spray, and texturizing salt-spray. Most 'damage repair' products on the market are packed with silicones and filler ingredients. Ceremonia founder Babba Rivera shares, "As a Brown woman who spent the majority of my life trying to conform to traditional beauty standards, I've seen the damage it can cause to your own self-esteem, not to mention the literal damage to your hair." As follows, Ceremonia claims that its guava formulas, antioxidant-rich and infused with aloe, are first-of-its-kind products that provide lasting UV protection using chemical-free ingredients.
How we're using it: Shampoo first, conditioner second, leave-in once or twice a week. For an added boost of hydration, a few hits of the Rescue Spray on the ends. For beachy waves, the salt spray is the one.
Sunday II Sunday Says It All in the Name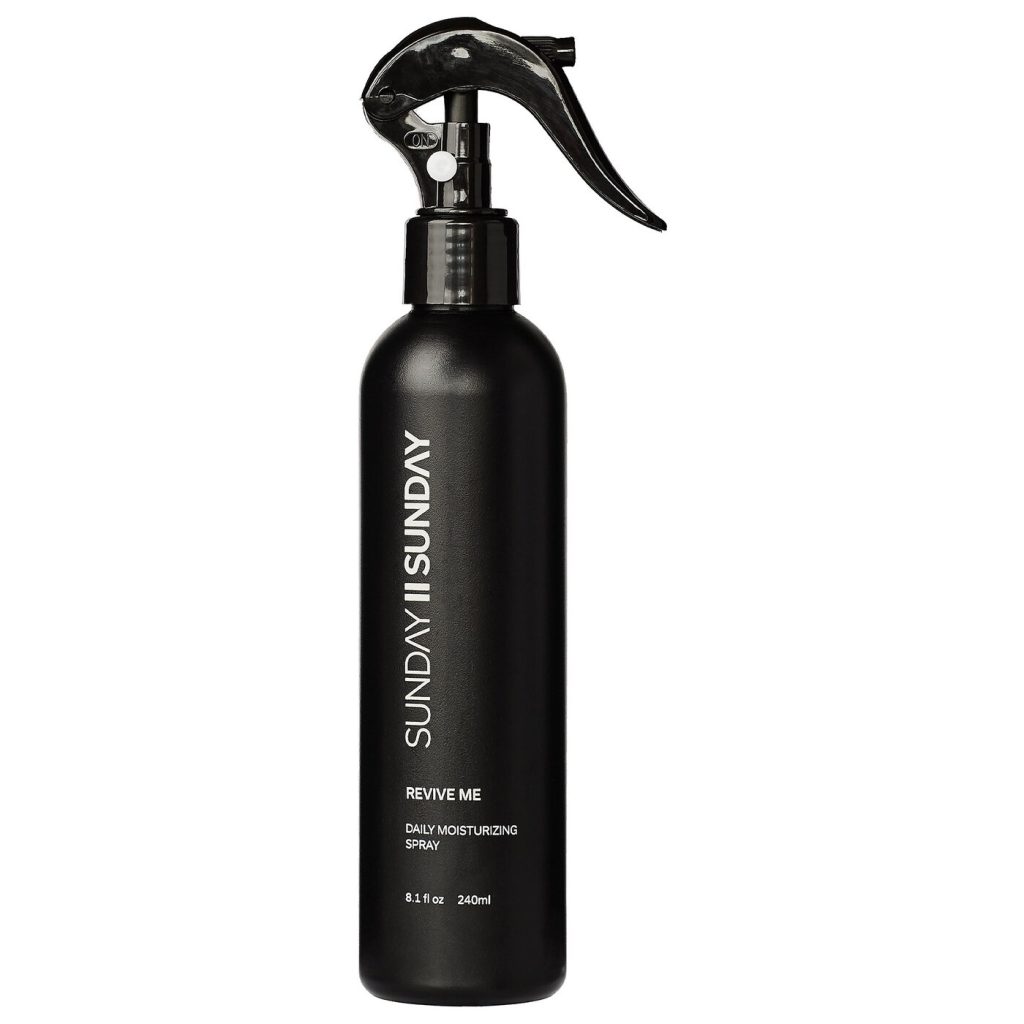 Sunday II Sunday's Revive Me Daily Moisturizing Spray is our editor's go-to beauty essential for balmy beach days. The leave-in conditioner has argan oil and green tea, and doubles as a texturizing spray for all curly hair types. And whether your hair is loose, braided, or if you're sporting a protective style this summer, the formula protects the scalp after UV exposure due to the inclusion of Himalayan Mushroom Extract. It's made of seascalp that helps shield the hair from pollution and diminish dandruff, as well as Himalayan mushroom and bran extract, which strengthen and soothe the root in-between washes.
How we're using it: For post-beach hydration and waves.
The Curls Get the Spa Treatment With Bomba Curls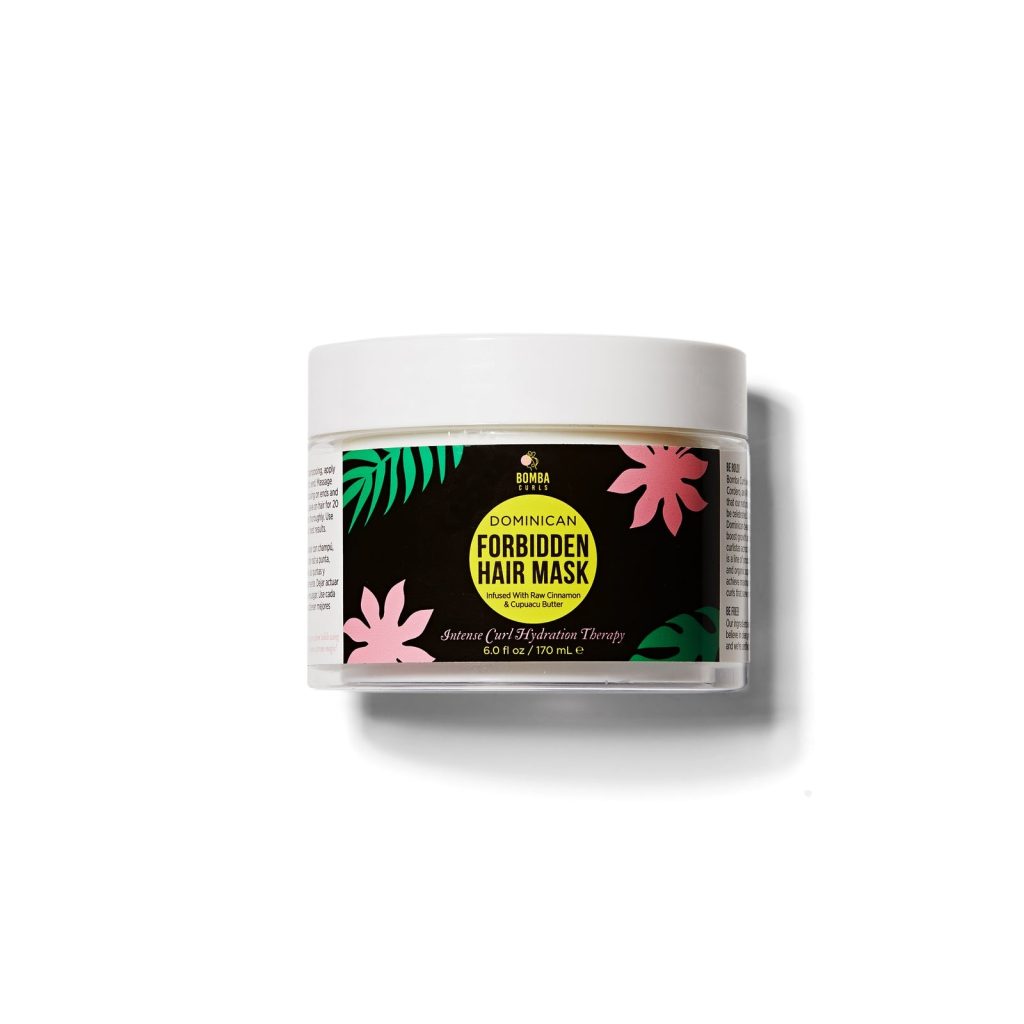 Created by Afro-Latina Lulu Cordero, Bomba Curls brought Dominican beauty blends mainstream — most notably to the shelves of the drug-store beauty emporium known as Target. The Forbidden Hair Mask, a deep conditioning treatment, has cinnamon, pistachio oil, and cupuacu butter to promote lengths on lengths, hydration, and curl elasticity. Dry, damaged, and thinning hair will appreciate this twice-a-month treatment, with the brand recommending one to leave it on for 20 minutes, then cover their hair with a hair cap, and letting the steam from the shower help with maximum product absorption.
How we're using it: A treat for your hair every two weeks.
The Got-It-All-Together Hair Gel From Crown Affair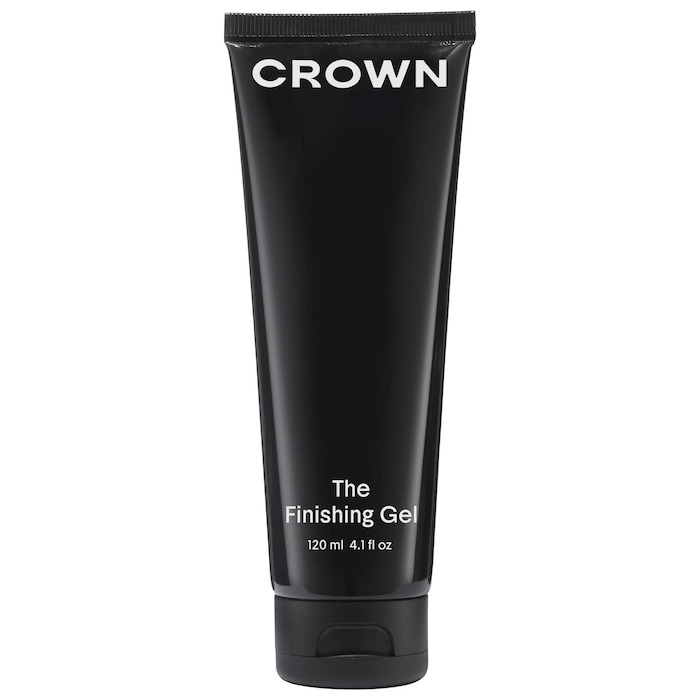 Crown Affair's gel-to-cream Finishing Gel is a breath of fresh air for curly hair styling. Favorable for fine and medium hair textures, this water-based gel blends into the hair strands without any stiffness or product residue. This product is just as lightweight as the rest of Crown Affair's offerings, and while it is the first styling formula that the brand has debuted, the Finishing Gel continues to feature Crown Affair's unique nourishing ingredient tsubaki seed oil, as well as jojoba milk, for a buildable hold and fluid styling.
How we're using it: On either damp hair for loose air-dried styling or as the first step to a slicked-back bun or ponytail.
Give Your Hair a Luxurious Touch With Oribe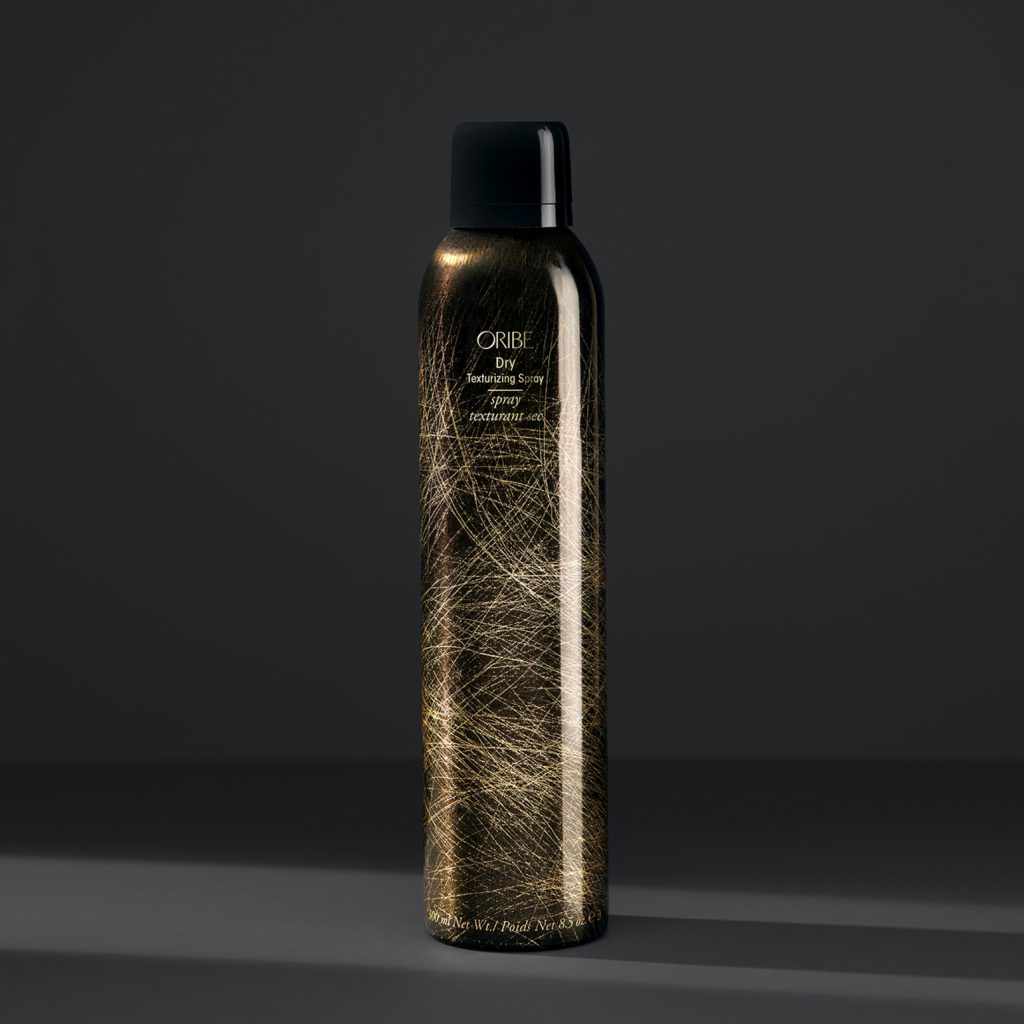 Co-founded by Cuban celebrity hairdresser Oribe Canales in 2008, Oribe Hair Care has since become a luxurious keepsake in salons, editorial shoots, and within the arsenals of its loyal user base. On the styling end, we lean on Oribe's Dry Texturizing Spray as a final complement to our blowouts for extended bounce, volume, and form.
"Even though the product is a texturizer to separate the hair and give texture without being heavy or oily, it is really more of a dry shampoo," says hairstylist and New York City-based salon owner Louise O'Connor, who introduced us to the haircare hack of applying the texturizing spray to the root rather than throughout the layers. Oribe's texture spray is made with zeolite crystalline, which absorbs the dirt, oil, and odors found at the root.
How we're using it: O'Connor's step-by-step guide to finessing a bouncy blowout for all-day hold, volume, and texture, starts off by recommending one to pump Oribe's Texturizing Spray to the roots post blow-out then directing additional heat to the roots where the product has been applied. The final step in forming movement for the hair comes with tousling the fingers around the crown.
---
Chelsea Avila is a freelance contributor for LATINA based in Queens, New York. She covers fashion and beauty editorial.