In the latest reboot of "Scream," Melissa Barrera, 31, is a force to be reckoned with. Playing the role of Samantha "Sam" Carpenter, the ebullient actress is now the lead in a twenty-five-year franchise that has historically lacked diversity among its protagonists. The Mexican actress stands at the helm of a cast that also includes American actress Jenna Ortega, 19, of Mexican and Puerto Rican descent. Amidst the returning and veteran actors of the film, Barrera and Ortega are the first and only Latinas to star in the "Scream" universe. 
The role of Sam is unlike any role Barrera has undertaken; her career started with reality television in Mexico, and she has since gained popularity in the U.S. with shows and films that center around Latino narratives ("Vida," "In The Heights"). Barrera's first foray into horror represents an exceptional departure, for both the actress and the series, and puts her at the forefront of one of this generation's most recognizable film franchises.
When the first "Scream" film came out in 1996, its cultural impact was palpable. The cult classic is credited with reinventing horror films forever; it idiosyncratically implemented scary genre conventions while infusing its narrative with whip-smart humor and fully-realized, self-aware characters. By exploring how media attention exploits sensational violence and integrating feminist plotlines, the original "Scream" film was in many ways ahead of its time. However, in terms of casting a racially diverse lead ensemble, the film fell short.
I met Barrera in mid-January on a LATINA photoshoot in West Hollywood. "Scream" had premiered that same day, and she was participating in a whirlwind of promotional events and press releases. Barrera didn't hesitate to underscore the broader significance of her unprecedented casting. "As a Latina, as a Mexicana, joining 'Scream' means so much because I know that we as a community have always supported this franchise. I know how big it is in Mexico, and we have never seen ourselves represented in the saga."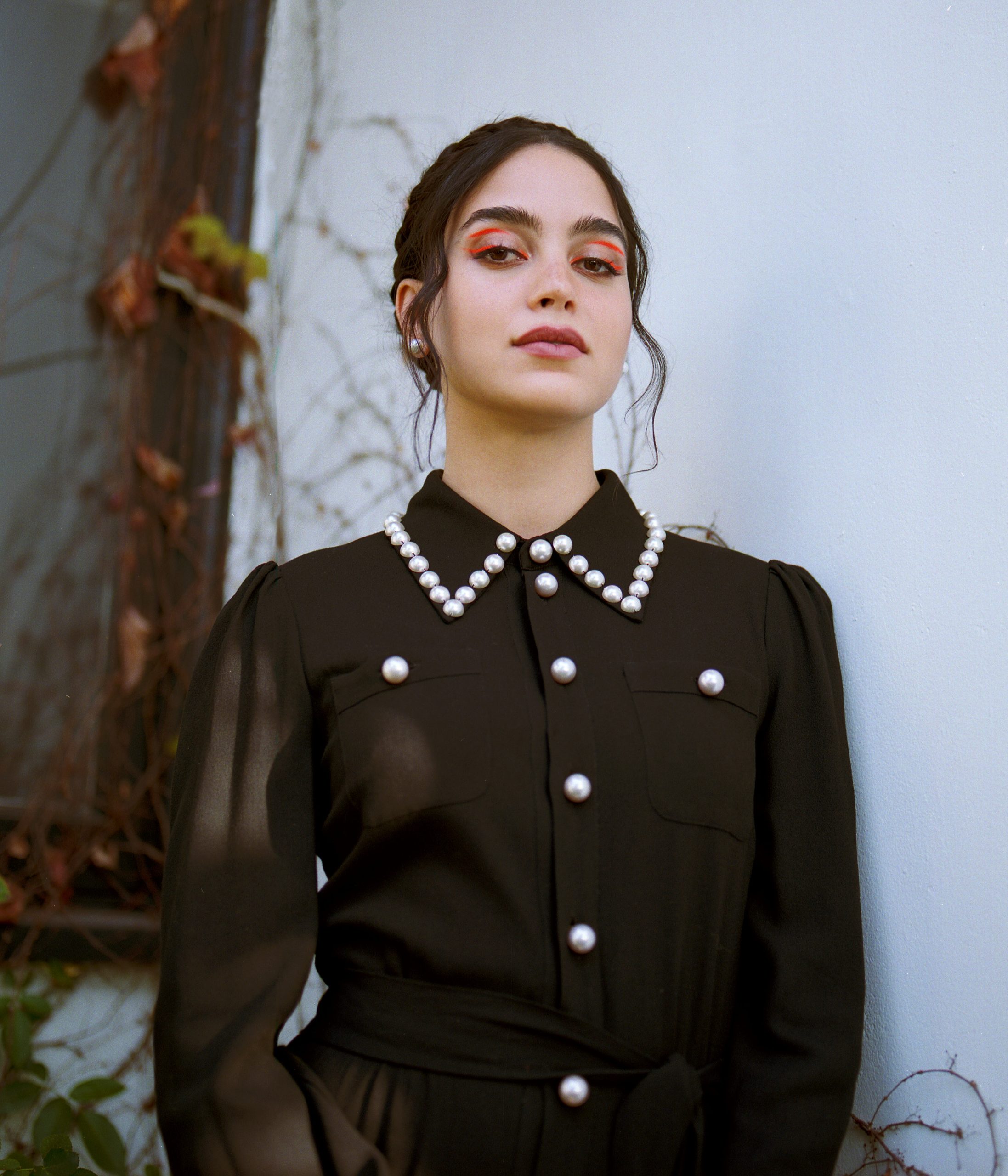 Over the past twenty-five years, the franchise has released three additional films that have reached a collective box office total of $603 million. As Barrera suggested, Latinos do indeed make up a large portion of the "Scream" audience — and have demonstrated an enormous appreciation for the genre of horror in general. In recent years, several studies have revealed that Latino audiences in the U.S. dominate the genre's movie-watching demographic. For example, a Nielsen report from 2015 found that horror fans are 23% more likely to be Hispanic than the average consumer. Moreover, a 2020 UCLA report found that the genre comprised 40 percent of the top ten films Latinos watched in 2018 and half of the top ten films in 2019.
Yet across the board, Latino actors rarely secure lead — or even speaking — roles in Hollywood, especially in this macabre genre. For this reason, Barrera understands why her role in "Scream" is revolutionary. "I'm so excited to represent us in a title that is known worldwide. Latinos deserve to be leading franchises as well."
Playing Sam, Barrera is not only confident and expressive; she pulls off the role effortlessly. Most of all, the dynamic actress is a whirlwind to watch — someone who you can't help rooting for, especially as she navigates the combined threats of a psycho killer and an uncertainty about her place in the world. Amongst all the films in the quintessential slasher whodunit series, the conceit is essentially the same: a ragtag group of teens is haunted by a Ghostface Killer among them, racked with fear and suspenseful uncertainty about the murderer's true identity. The groups and settings may differ from one film to the next, but all iterations are united by thrilling kills and a heaping dose of meta-humor.
In this reboot, Sam is a young woman who returns to the fictional California town of Woodsboro after her younger sister Tara, played by Jenna Ortega, is nearly killed by an attacker outfitted as Ghostface. Barrera describes her character as resilient and courageously prepared to emotionally confront her inner demons. But suddenly, she finds herself surrounded by an external demonic presence — Ghostface — in the physical world.
When I asked Barrera to describe her acting approach, she explained that she relishes intensity, emphasizing a hyper-awareness of the part she plays in telling a larger story on screen. "I put everything into every role that I do, sometimes to a fault. I fall in love with it," she confessed.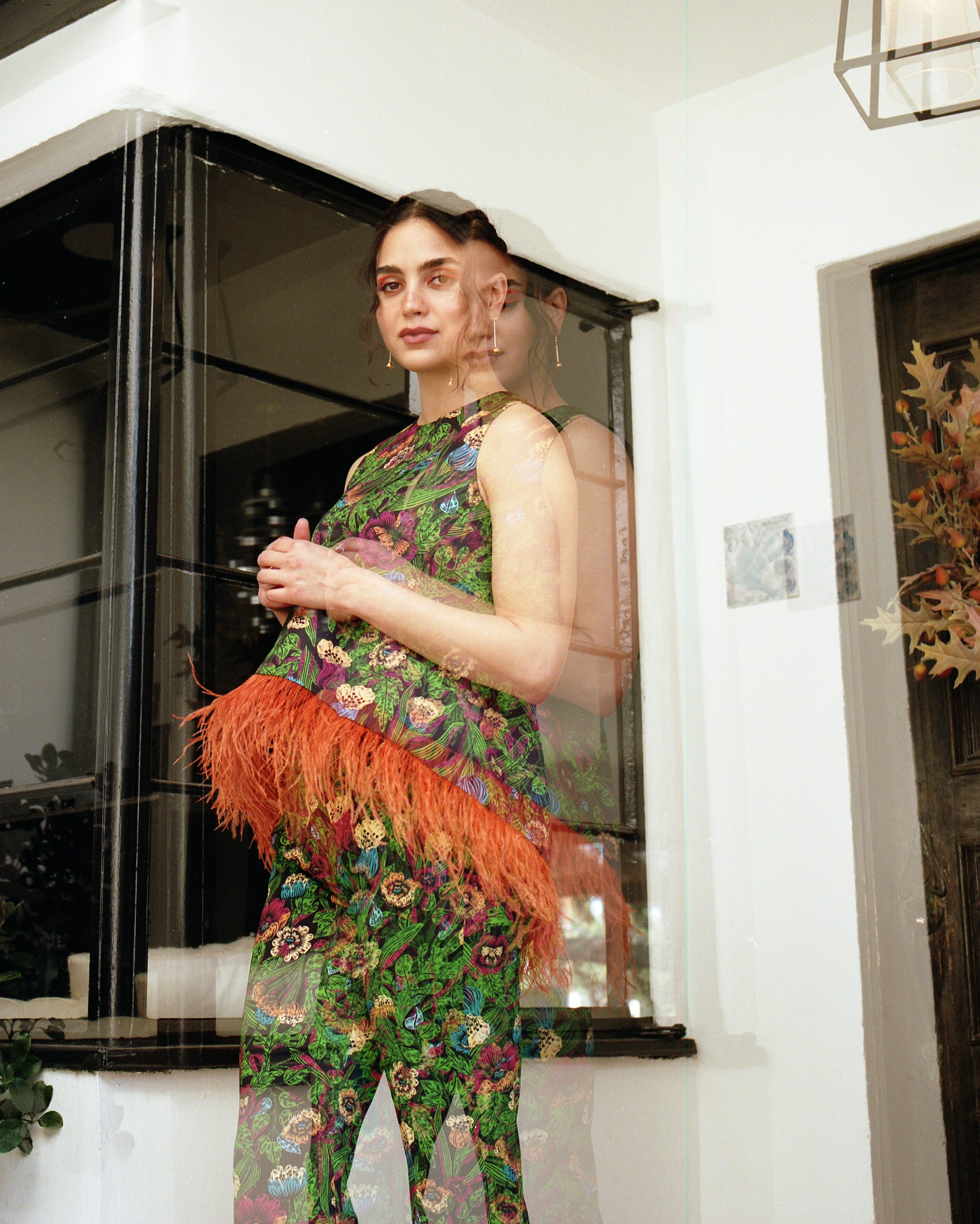 The Mexican actress first entered the public eye in 2011, when she starred in "La Academia," a Mexican musical talent show. During her stint on the series' ninth season, Barrera sang hits such as "I Will Survive" and "Desesperada," and also met her future husband, a fellow contestant named Paco Zazueta.
Barrera's career trajectory and outlook on the entertainment industry has been markedly shaped by this origin story. "I feel like reality TV is often looked down upon by a lot of people in the industry, but I am so grateful that that's where I started. It was like an introduction to television, but being myself," said Barrera. In Mexico, a broad audience got to know her without performative filters, an experience that has brought both gratitude and, at times, unease. Whereas many enter the realm of "reality" television with a predetermined character and strategic plan, she admits she had no idea what the stint would set in motion.
After all, she was 21 and had only recently graduated from the musical theater program at NYU's Tisch School of the Arts. "I was young and vulnerable. It really was a taste of what the industry is like. The judges were ruthless, mean, and very critical. So after I came out — even though I was very traumatized for a while — I was like, 'If I could handle that, I know that I can handle this industry.'"
Despite these emotional setbacks, the actress put her best foot forward. More than anything, she wanted to "play pretend for a living" — to embody different characters, try out new skills, and inhabit incomparable lives. After the reality show, Barrera found success starring in telenovelas in her native Mexico. All long, however, she kept her sights on returning to the U.S.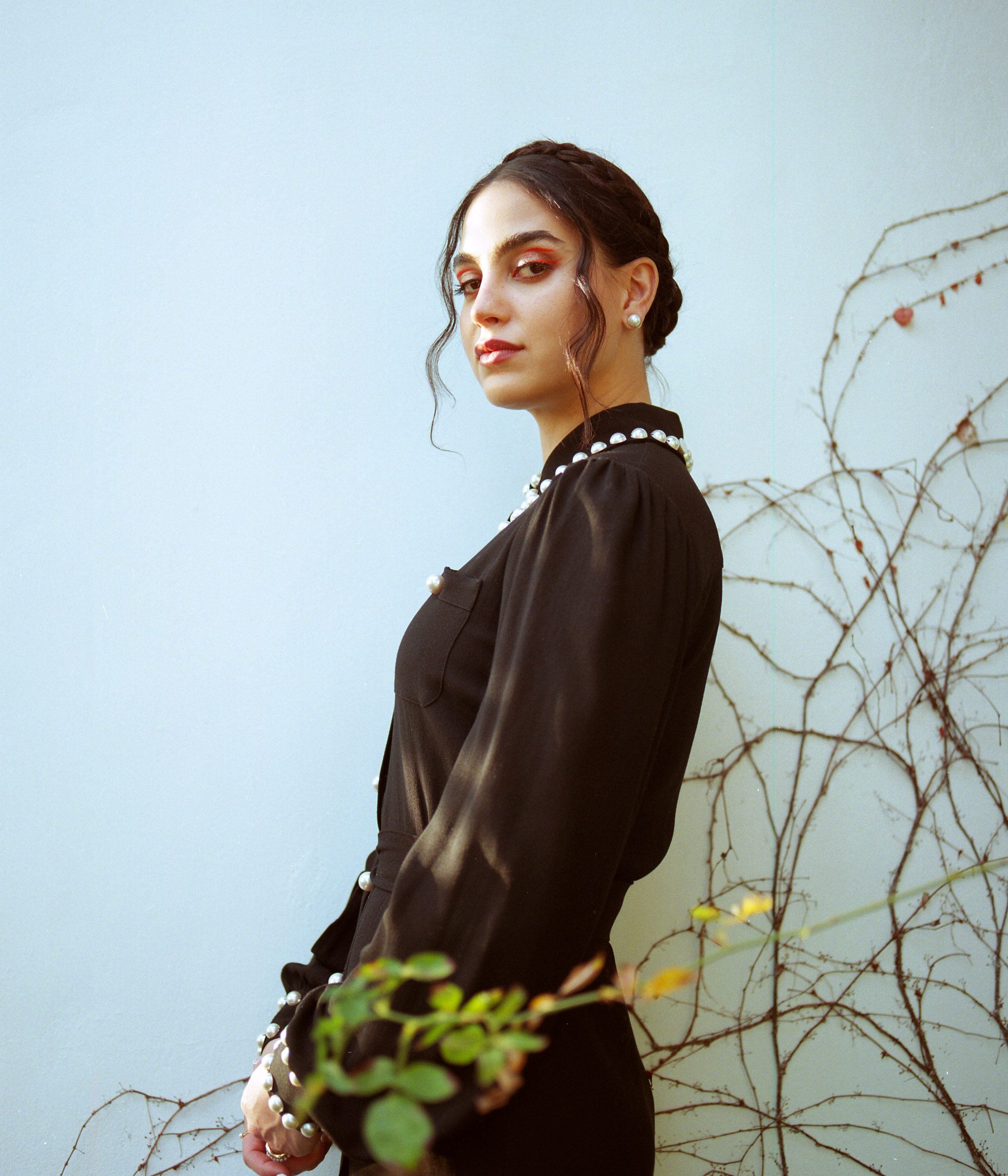 Brought up in Monterrey — the sprawling capital of Nuevo Leon, a Mexican state bordering Texas — Barrera described her childhood as a blend of cultures. She watched and listened to U.S. content and even attended the American School of Monterrey. She frequently crossed the border into the U.S. to shop and eat, like many raised in border towns.
During our interview, she summed up how these early experiences impacted her outlook as an aspiring actress: "I knew that the things that came out of the United States were global. And the things that came from Mexico were what could potentially become very popular in Latin America, but not necessarily around the world."
She now concedes that this outlook has evolved because of the expansive reach of international streaming platforms. But at the time, 11 or 12 years ago, when she had just graduated high school, Barrera resolved that she would only reach her full potential as an artist in the U.S. This provided the impetus for her to apply to theater schools and ultimately accept an offer to attend NYU's Tisch School of the Arts.
After six years in Mexico, Barrera racked up a roster of credits and was ready to forge her path in Los Angeles. "I always knew that everything I was doing in Mexico was to prepare me for when I decided to go back to the U.S.," said Barrera.
The timing was in her favor. Weeks after arriving in LA on a tourist visa, the Mexican actress auditioned for "Vida," a show developed by the wildly talented multi-hyphenate Tanya Saracho and backed by Starz. It was only the third audition she had taken upon returning to the country. Within a month, Saracho had tapped Barrera to play Lyn Hernandez, a free-spirited Chicana layabout-turned-bar owner with an unwavering dedication to her older sister Emma.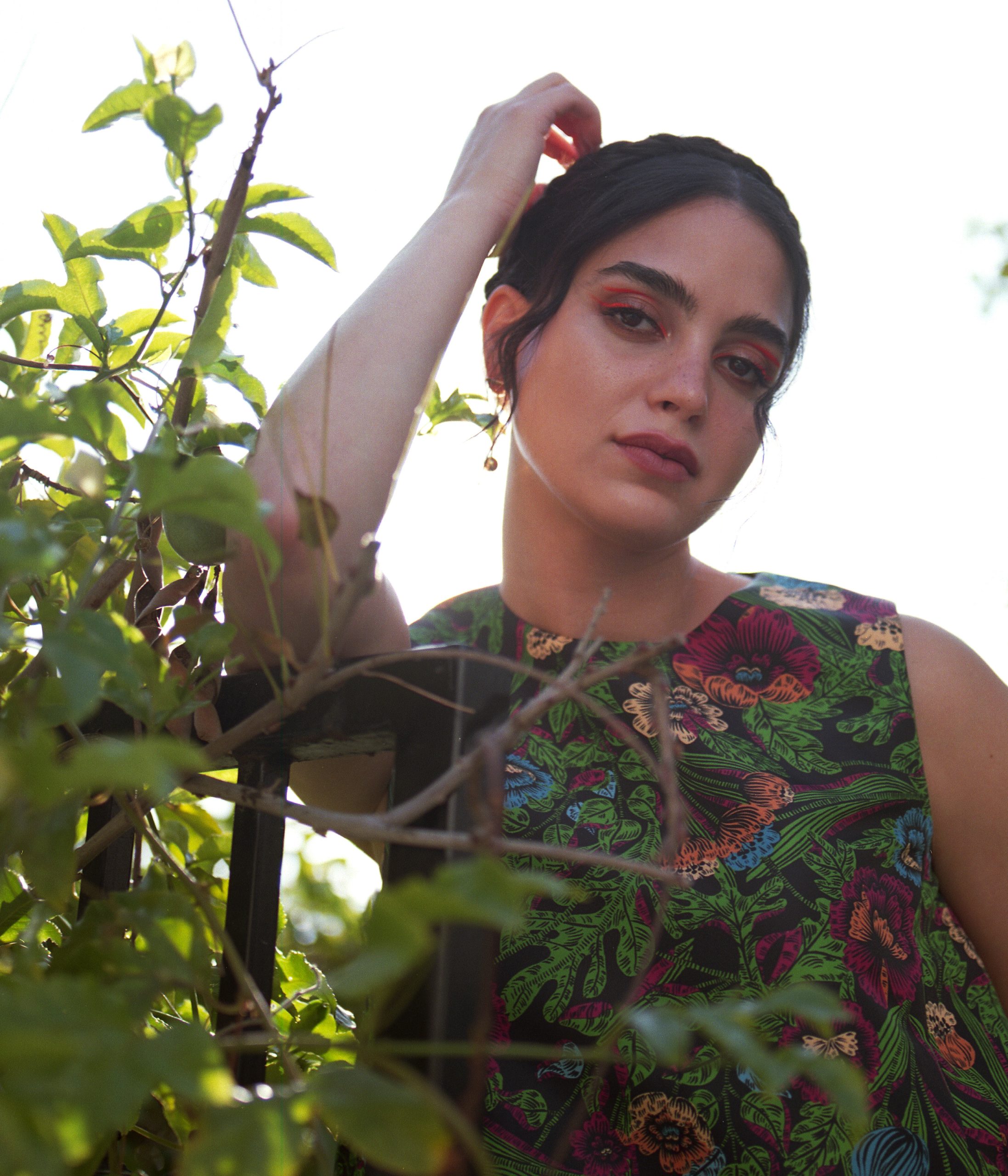 "Vida" was bold, unfiltered, and radically expanded Chicano millennial representation. The show provided Barrera with her breakout role stateside. But despite the show's critical success and favorable reception, "Vida" failed to secure broad viewership and was canceled after three seasons.
I asked her how she felt about the cultural tensions at play when she took on the role and whether she may have a different perspective on them in hindsight. When I asked about the show's copious — and acclaimed — sex scenes, Barrera recalled feeling terrified. The actress had never done nudity on camera. "I grew up Catholic and conservative in Mexico. I was worried about what people were going to say, what my family was going to say, and what my husband's family was going to say," she confessed.
Nevertheless, the conscientious actress dug deeper. She confronted her fears and can now insightfully reflect, "El qué dirán is a huge cloud above all Latinos. I was shattering something that needed to be shattered in me and in our community."
During the filming of "Vida," the actress secured a lead role in Lin Manuel Miranda's feature-length adaptation of his original musical "In the Heights." Barrera played Vanessa, a compelling girl-next-door and aspiring fashion designer, a role she describes as her "dream come true." She had been a long-time fan of the musical and, on multiple occasions, had unsuccessfully tried out for roles in the Broadway production.
Barrera sensed the film would be a win for all Latinos in Hollywood, but when it finally premiered in June 2021, a year after its scheduled release date, it proved divisive. While some celebrated the film for bringing working-class Washington Heights to the big screen, many criticized it for its controversial erasure of dark-skinned Latinos. Reflecting on this moment of upheaval, the actress said, "Sadly, it got wrapped up in a controversy that dimmed its light a little bit."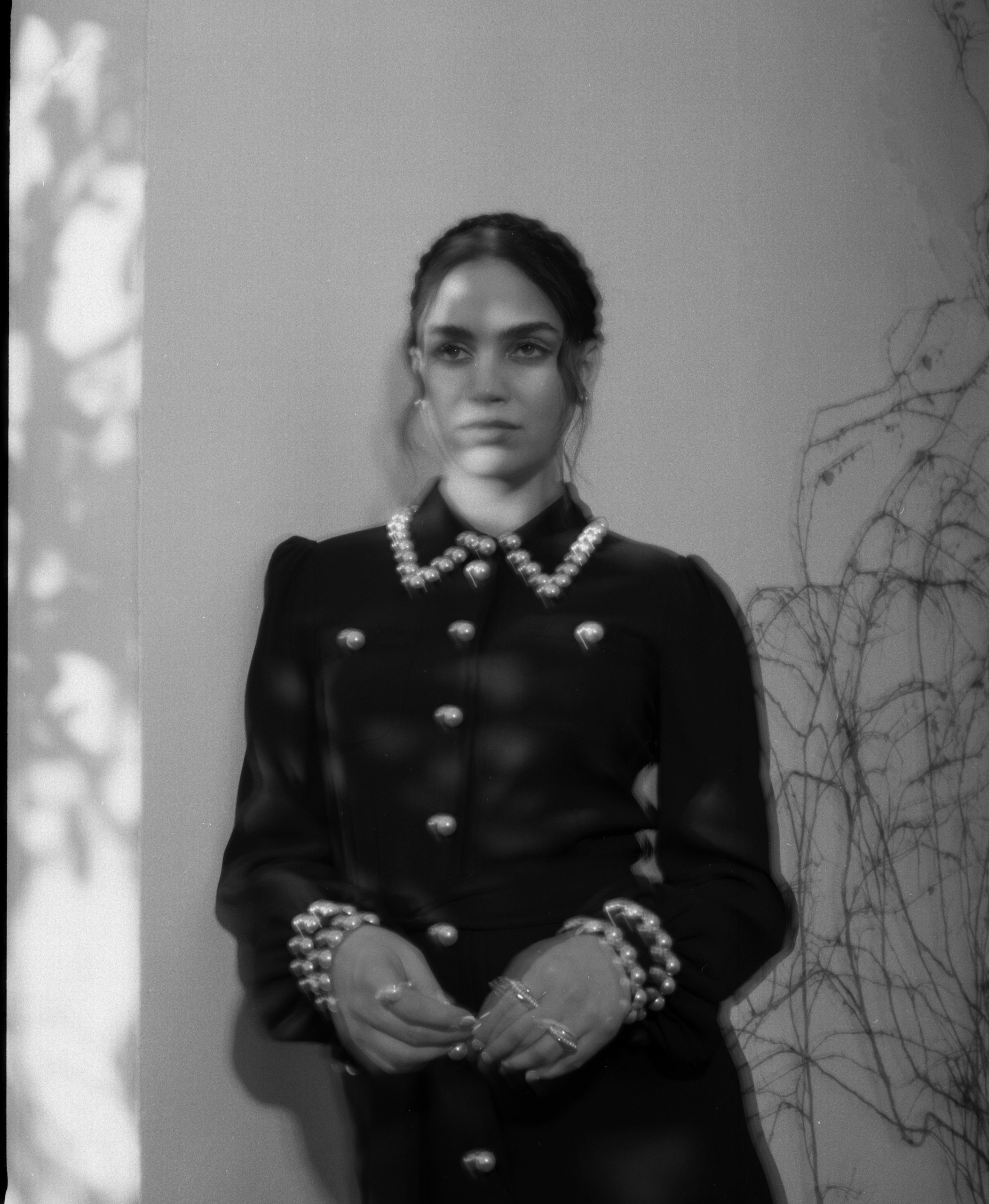 In the Spring of 2020, after "In the Heights" had its debut pushed back due to the pandemic, Barrera left LA and returned to Mexico, dispirited by this news. Then, an offer to join "Scream" arose out of the blue and in atypical fashion: it was the first role she'd been offered without auditioning.
The film was a first in other ways, too: it was Barrera's first slasher and the first time she would play a character that did not immediately read as Latina. In fact, there is absolutely no mention of Sam's ethnicity in the film — she is simply herself. "I feel like Latinos usually have to justify our existence in every single thing that we're in. Like speaking in Spanglish, or we have to wave our flag, or talk about our abuela, for it to be clear to the audience," Barrera said.
With her role in the "Scream" franchise, Barrera plays a protagonist whose plotline isn't centered entirely around her identity. The Mexican actress isn't pigeonholed into a character arc based only on her cultural background. As Barrera pronounced with characteristic self-awareness, "I think that is revolutionary in itself."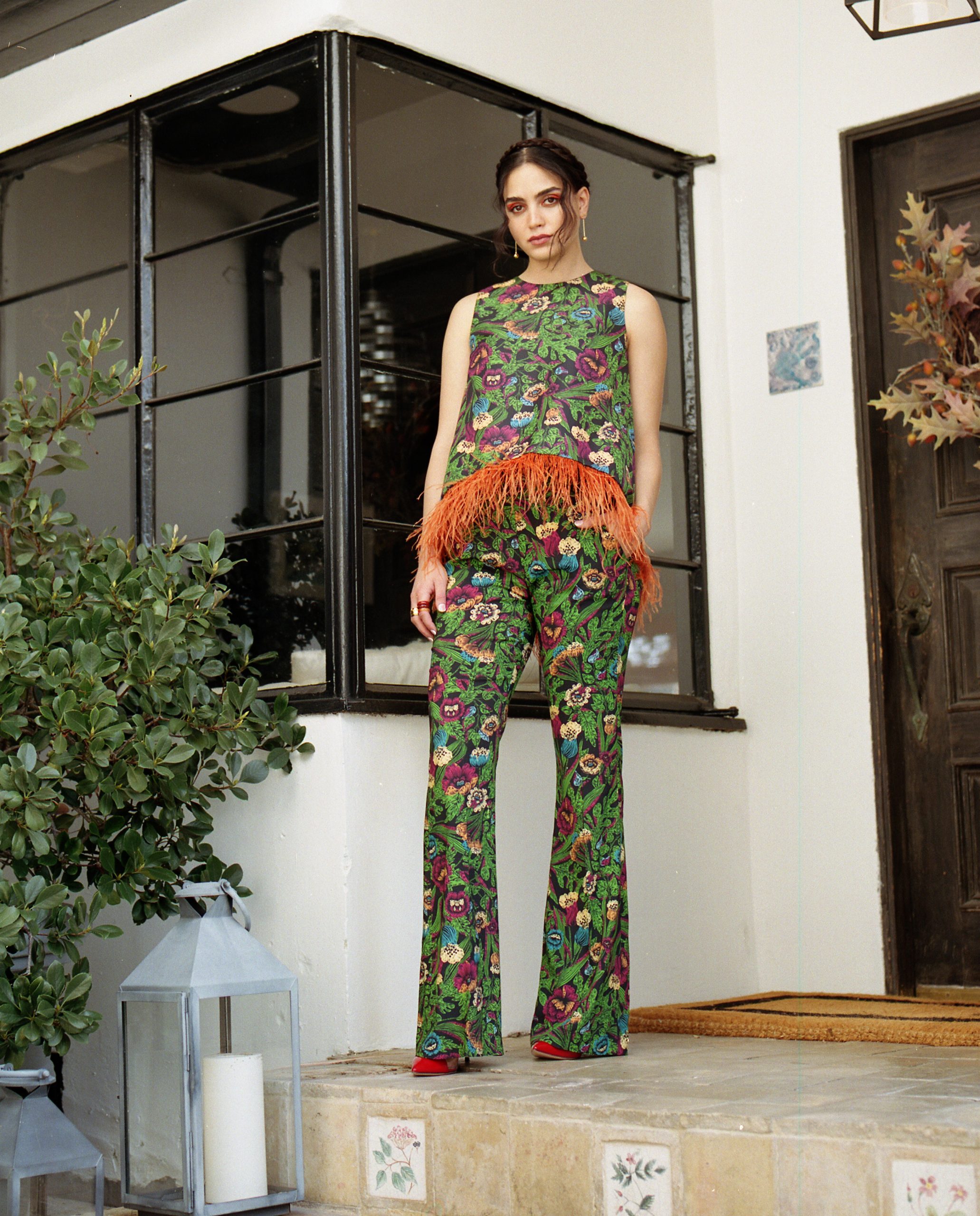 Outfits (Chronological):
Black Pearl Dress by Moschino, Pumps by Maya Lakis, and Earrings by Fallon
Floral Pants and Top by La Doublej, Pumps by Casadei, and Earrings by Cuyana