Years before Hollywood accolades and lead roles, actor Gina Rodriguez, 37, had a conversation with her father that changed everything. Rodriguez's parents had gone to see her perform as a young Kahlo for the American Stage's 2013 production: "Casa Blue, the Last Moments in the Life of Frida Kahlo." After the performance, her father told her, "You can do this." She recounted this story to LATINA during a video chat in late January. "That was it. That's all I ever wanted to hear … that was the moment I made it," she said, smiling. 
Although Rodriguez's parents did not always understand her creative pursuits and feared it was impossible for people of color to thrive in the entertainment industry ("Unless you look like J.Lo," Rodriguez jokes), they supported her throughout her journey. Rodriguez grew up on the northwest side of Chicago, in a household where "I can, and I will" became a daily mantra. The youngest daughter of Puerto Rican parents, Rodriguez watched her older sisters, Ivelisse and Rebecca, pursue ambitious futures. "They both were going after things that felt completely unreachable to us where we grew up, just felt so unattainable," she explains. "They showed me I can go after something that felt crazy at the time." Ivelisse graduated from Harvard Business School and is now a partner at a private-equity firm. Rebecca is the medical director of one of the best family-health clinics in the country. 
​​Rodriguez's breakout role was the iconic Jane Villanueva in the soapy romantic comedy-drama "Jane the Virgin." The show received critical acclaim throughout four seasons and was even called "The Best Show on TV" by Vulture. In its premiere season, the role earned Rodriguez the Golden Globe for Best Actress in a Comedy Series. The show's poignant (and zany) story also attracted a loyal fan base. For many — critics and fans alike — "Jane the Virgin" was a heartfelt show that boldly reimagined the telenovela genre.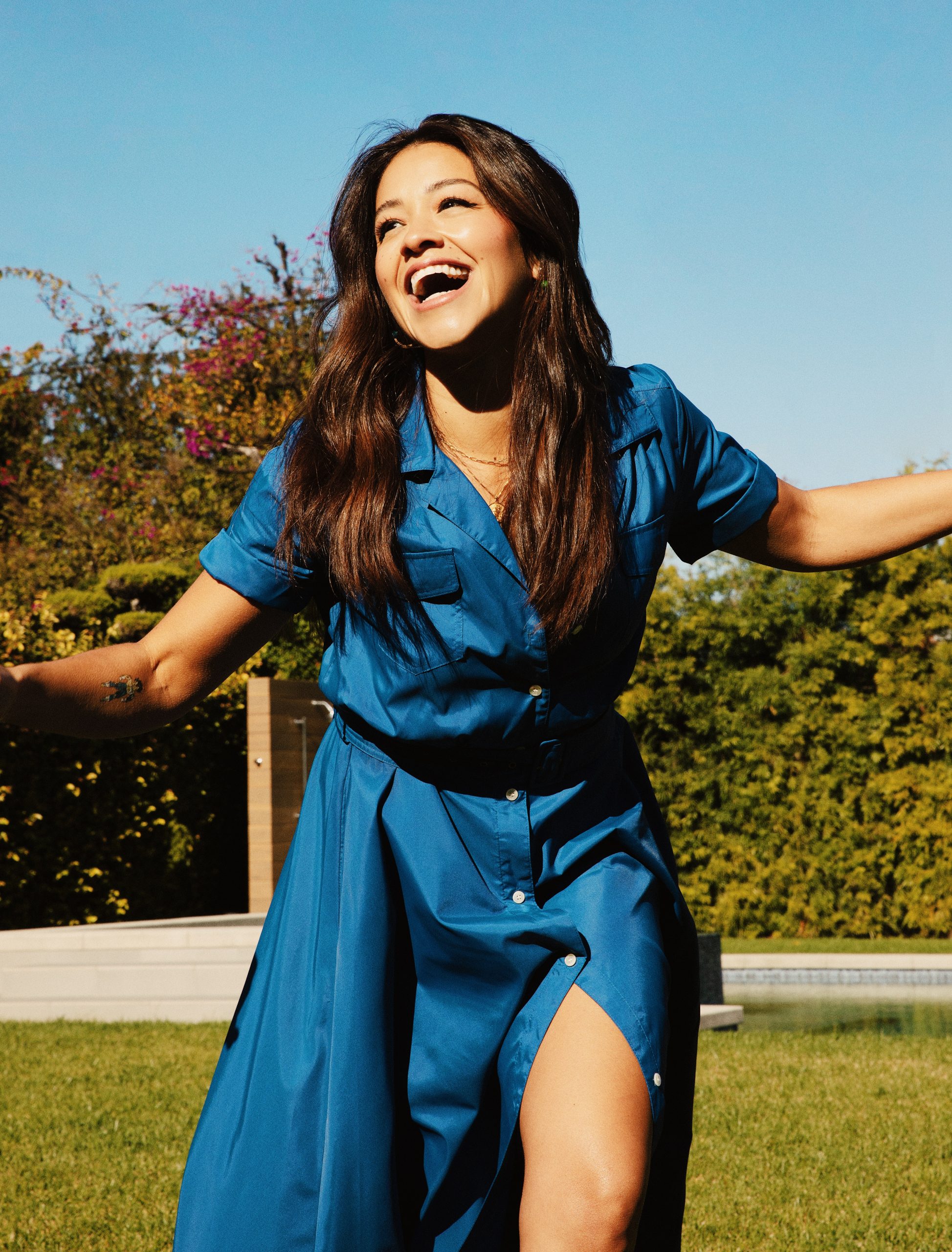 Now an established actor, Rodriguez also points out the peers who have provided her with support. She's grateful for actors like Eva Longoria, whom she calls "a giver and mentor" for actors branching off into different spaces in the industry. And Rita Moreno, who has been a long-standing inspiration. Rodriguez expresses how generous they both have been in sharing the wisdom they've acquired through years of work. "It's been lovely to have some incredible women to look to."
Since "Jane the Virgin" wrapped in 2019, Rodriguez has taken on leading roles in a variety of genres. When she was offered a role in the 2018 sci-fi thriller, "Annihilation," directed by Alex Garland, Rodriguez admits that she was initially surprised. Not because she didn't think she was capable, but because sci-fis and thrillers have not historically represented Latinos. Not to mention that her role in "Annihilation" was a dramatic turn from her upbeat TV alter ego: she played Anya, a twisted ex-vet who descends into the depths of paranoia. So was the role of Melanie in "Kajillionaire," Miranda July's wacky and embittered 2020 crime film. As a co-lead in the surreal indie film, Rodriguez played an All-American character caught in the web of a grifting con-family and drawn to the daughter, Old Dolio (Evan Rachel Wood). Melaine grounds "Kajillionaire" and wins the heart of Old Dolio, with whom she eventually shares a kiss. 
Rodriguez explains that she's reversing the viewpoint that her Latinidad holds her back from participating in some genres; she's focused on dismantling these society-imposed barriers. "I'm working on changing that space in my brain because I have always sought roles that give me an opportunity to expand what I've seen, including my perception of myself."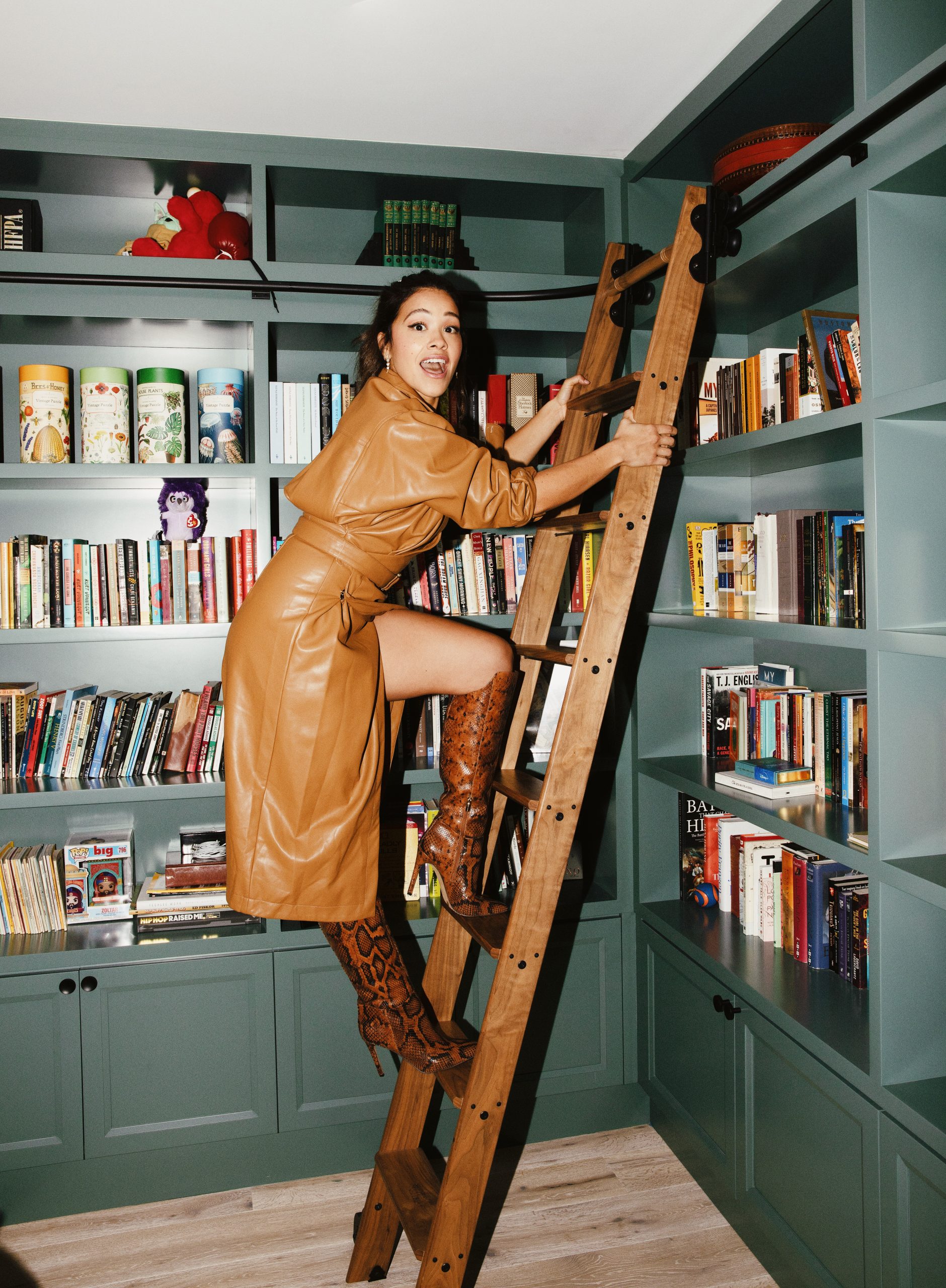 In addition to her acting work, Rodriguez is also a director and the owner of I Can and I Will Productions. She got her directorial debut on "Jane the Virgin," directing three episodes in 2018 and 2019. Creator Jennie Snyder Urman had made it a point for 80 percent of the show's directors and writers to be women, so when Rodriguez expressed interest, Urman decided it was a "no-brainer." When Rodriguez directs, she "feels like a lion." During our conversation, she shared, "I feel so alive. I love [directing] so much. But I don't think I would know how to be this part of me if I hadn't been given the opportunity to act first." Since then, she has directed episodes of "Charmed" and "Diary of Future President." 
Rodriguez's experiences in all roles – actor, director, and producer – have shown her that Latinx content is still difficult to sell. However, instead of being upset about the neverending negotiations around representation, she has remained motivated to work harder to create representational content. She adds that it becomes harder to sell similar content when films or shows featuring Latinx leads don't do well at the box office. To counter that, Rodriguez believes it's vital for our communities to support each other and prove an audience. 
Higher education was always a big priority in Rodriguez's household and she now gives back by empowering students and parents with the resources to successfully complete higher education. In 2015, she was nominated to the Board of Directors of the Hispanic Scholarship Fund (HSF) — the United States' most prominent non-profit organization supporting Hispanic American higher education. In 2018, she announced she would pay for the education of an undocumented high school student using funds from CBS TV Studios' Emmy budget. The actor partnered with Big Brothers Big Sisters of Los Angeles to find the young scholar.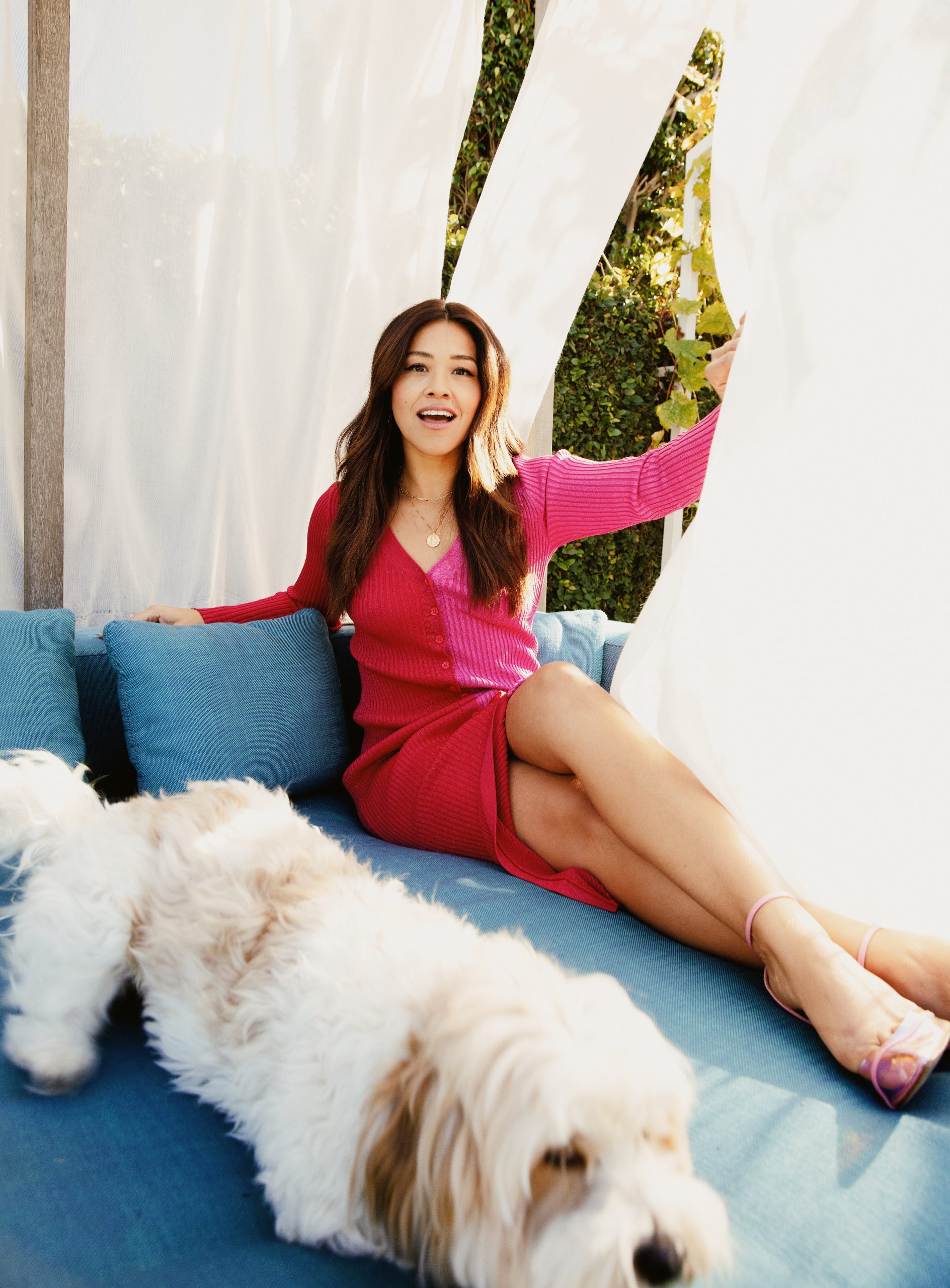 On the horizon, Rodriguez is set to executive produce and star in Apple's upcoming television adaptation of Pedro Almodovar's 1988 black comedy "Women on the Verge of a Nervous Breakdown." The 1988 pleasure-fest film, starring Carmen Maura and Antonio Banderas, brought Almodóvar widespread international attention, especially among queer Hispanic viewership. Rodriguez will play Pepa, speaking in both English and Spanish. She will also play a lead role as the ex-girlfriend in the Jason Orley-directed romantic comedy "I Want You Back" (premiering on February 11). In the film, a pair of newly dumped thirty-somethings (Jenny Slate and Charlie Day) attempt to sabotage their exes' relationships to win them back. Rodriguez is thrilled to do another rom-com after starring in "Someone Great" (2019), which featured a tipsy Rodriguez post-heartbreak, dancing in her underwear to Lizzo's "Truth Hurts." 
With so much on her plate, Rodriguez explains that she's still learning to balance the personal and professional. "I've created boundaries for my wellness, finding healthy ways to decompress from work mode; being present in life and life's experiences. But I'm always creating; I'm always thinking of ways to make something." We can't wait to see what she does next!