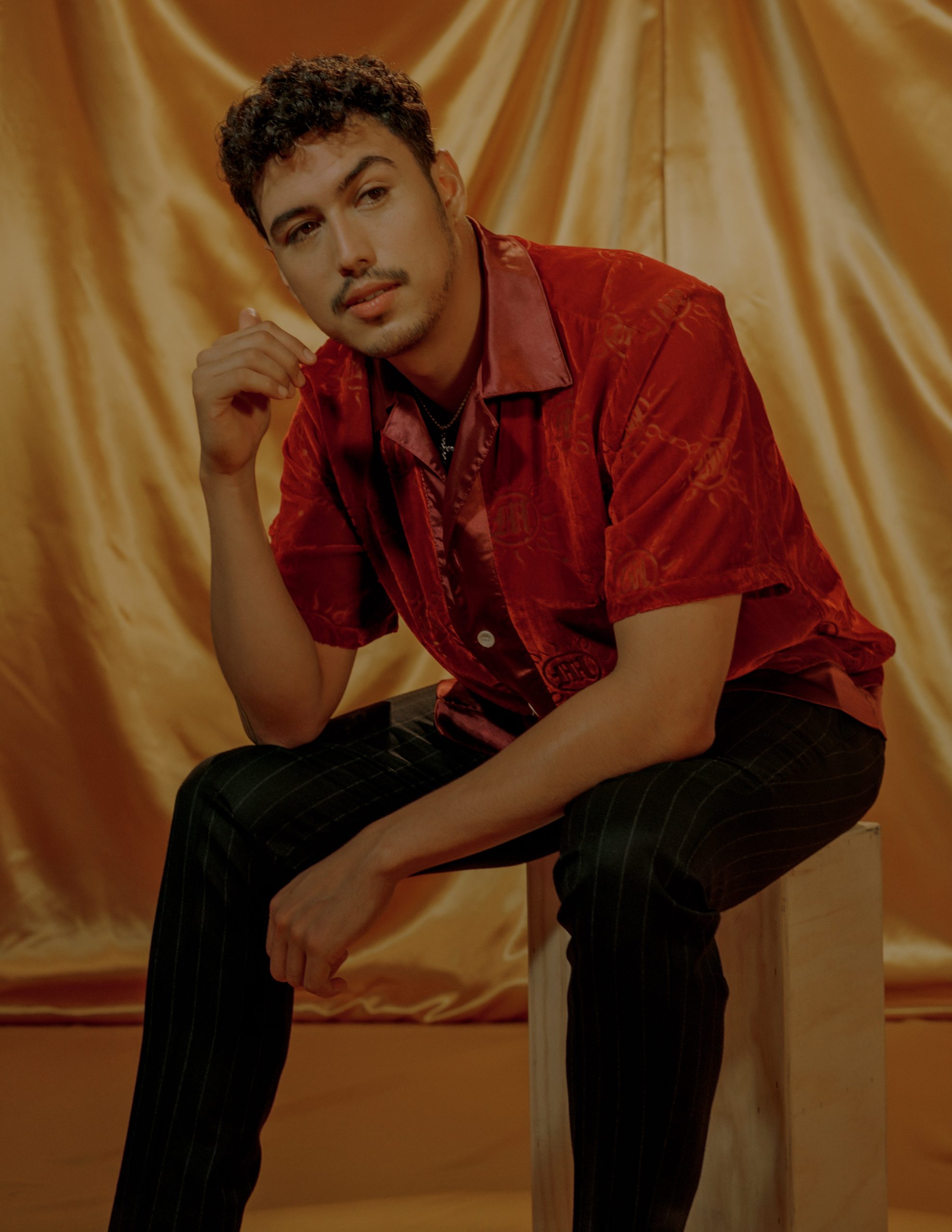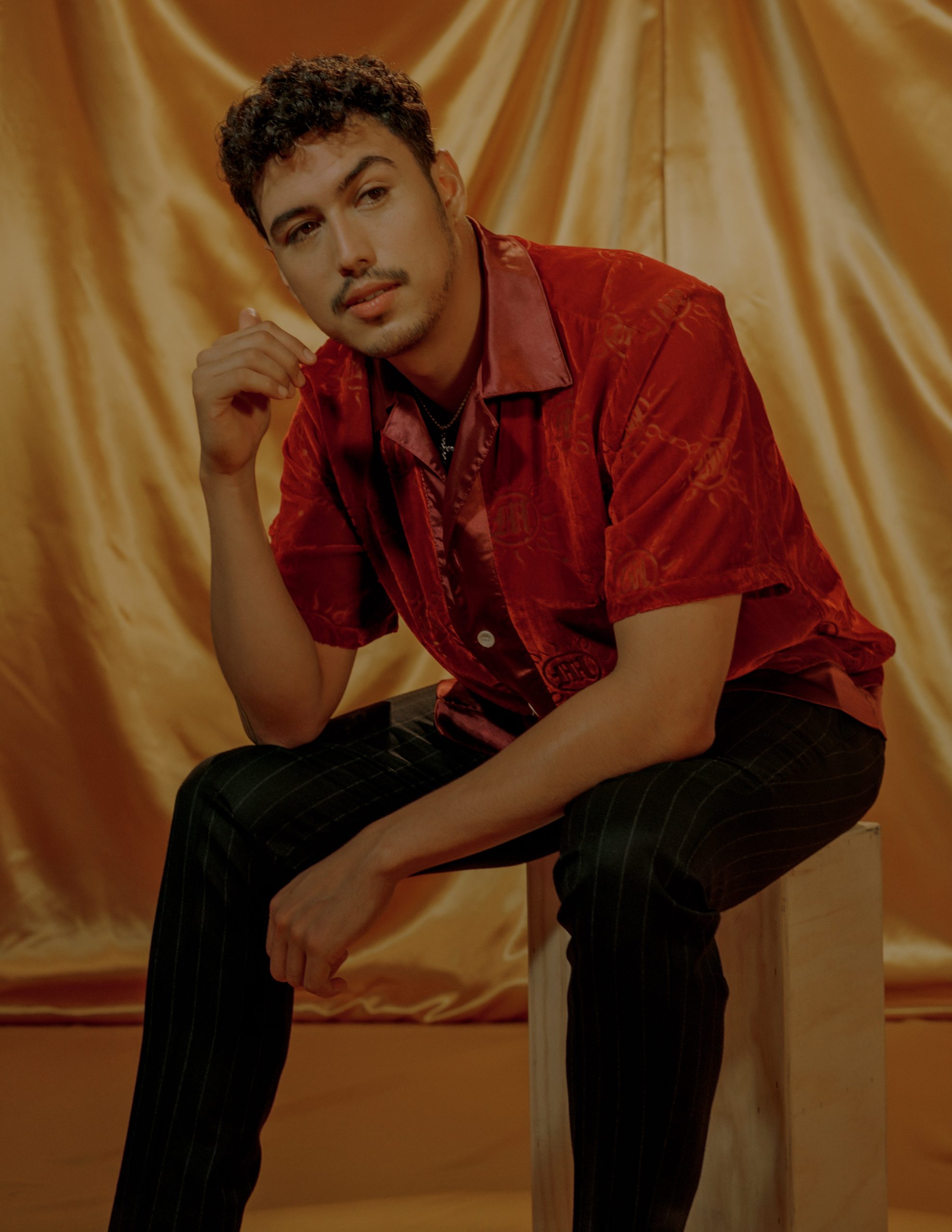 Once he booked the role, Macias brought historical context to every line he went through. By  working with intentionality, he leveraged an intimate understanding of the East Los Angeles community and its plight to give it the emotional intelligence it deserved. If he was going to play this, he was going to play the role as if it were Hamlet—something deep and tragic, but also full. 
Macias found inspiration for the role in Chicano film classics, from "American Me" to "Zoot Suit" to "Blood in Blood Out," which portray the life of street gangs in East Los Angeles. He watched these films on repeat, studying their storylines to discern the necessary evils attached to gang life.
Macias also drew from previous acting experience. In 2016 he was cast in the Latino Theater Co.'s production of "A Mexican Trilogy," written by Evelina Fernandez and directed by Jose Luis Valenzuela. The play follows one family through decades of the Mexican-American experience: from a remote mining town in Arizona during World War II; to their Phoenix family home during the Cuban Missile Crisis; to, finally, Los Angeles following the death of Pope John Paul II in 2005.
Fernandez is an alumna of the cast of "American Me," one of the films that Macias took cues from, while Valenzuela has been a professor of and advocate for Chicano/Latino Theater for over 30 years. The duo brought this prior experience not only to their play but also to Macias, providing him with a "crash course" of sorts that expanded his understanding of Mexican-American history.
"I knew my history as a Mexican you know, the Olmecs, the Maya, the Aztec, the Spanish and the whole history of Mexico through the Independence War in modern times. I never knew Mexican-American history and what was going on in [the U.S.]."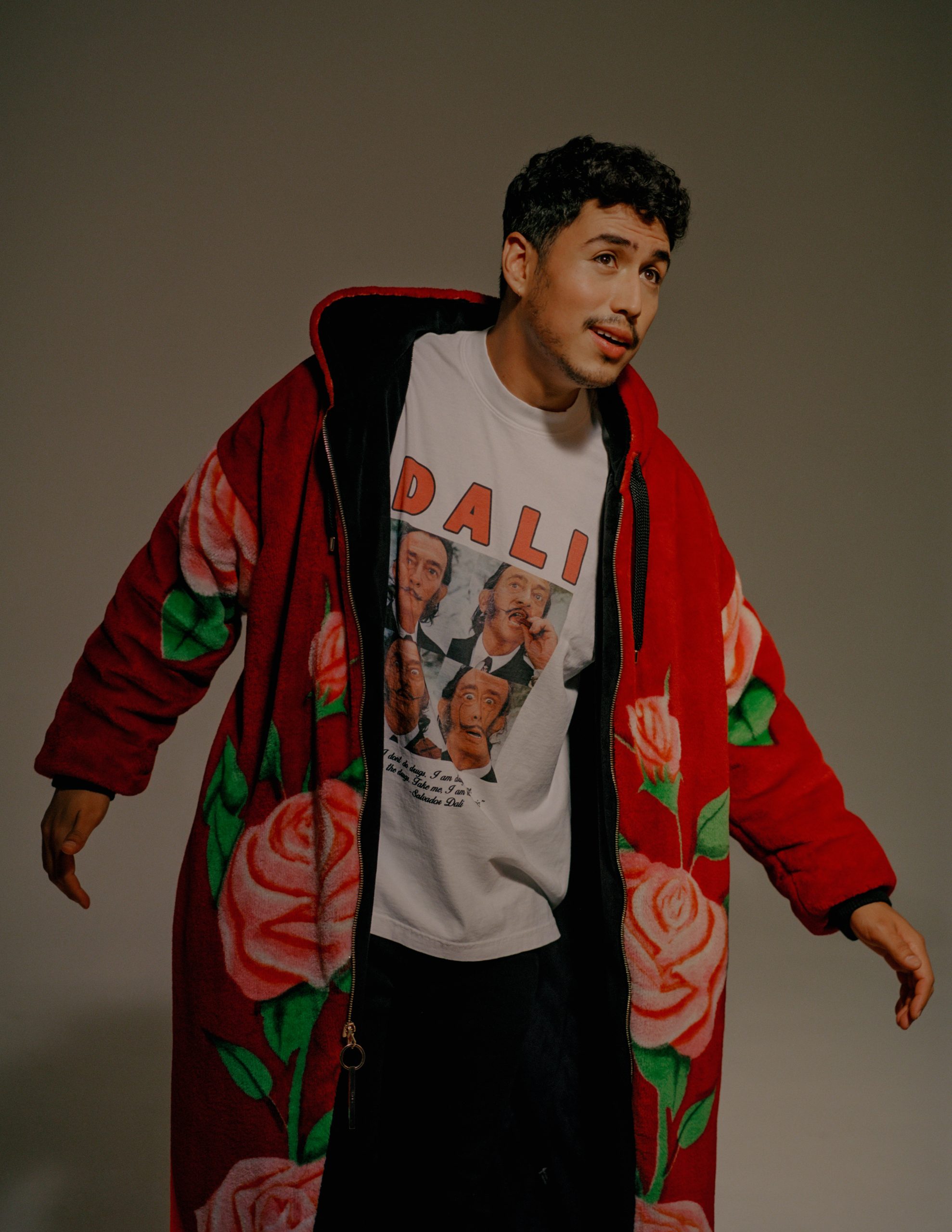 As a member of the Latino Theater Co.'s predominantly Chicano players, Macias continued to explore this part of his culture, something he had not learned about growing up. Born in Mexico City, the now-31 year-old migrated to Los Angeles with his family in 1992, when he was 8. They moved right back to Mexico City a year after, but came back almost every summer to Los Angeles before finally settling in 1998, when his father successfully expanded his voiceover dubbing business to the U.S. Macias' father's industry made him acutely aware of his accent. "If you're going to speak English, speak like this," his father used to say. So he would have Macias watch Disney movies. 
Although he was never bullied, Macias says there were many moments where he felt he didn't quite fit into his new American life. Living as a pre-teen in the San Fernando Valley, a suburban neighborhood with moderate racial diversity, he was determined to learn how to talk like Blink-182, the "So-Cal bro-ey, surf dialect." "In retrospect, I look at it and I'm like, wow, the community as a whole wasn't diverse enough for me to feel comfortable easing into it," Macias says. "It was very much, adapt or be an outsider." 
Macias' upbringing differed significantly from the neighborhoods central to Latino gang life. Under Valenzuela's tutelage, he sought to learn and deconstruct the fictional gang from "On My Block": Los Santos. Although Oscar was originally intended for three episodes, the strength of Macias' performance catapulted him into a leading role by Season 3. 
As Macias learned more about his character's cultural background, he learned more about his own identity. "I consider myself part of the Chicano culture," Macias says. "I want to teach it, I want to be a part of it and hold it truthfully. And even though I've never necessarily felt like an outsider, I understand that people still see me as an outsider, so how can I bridge that gap?"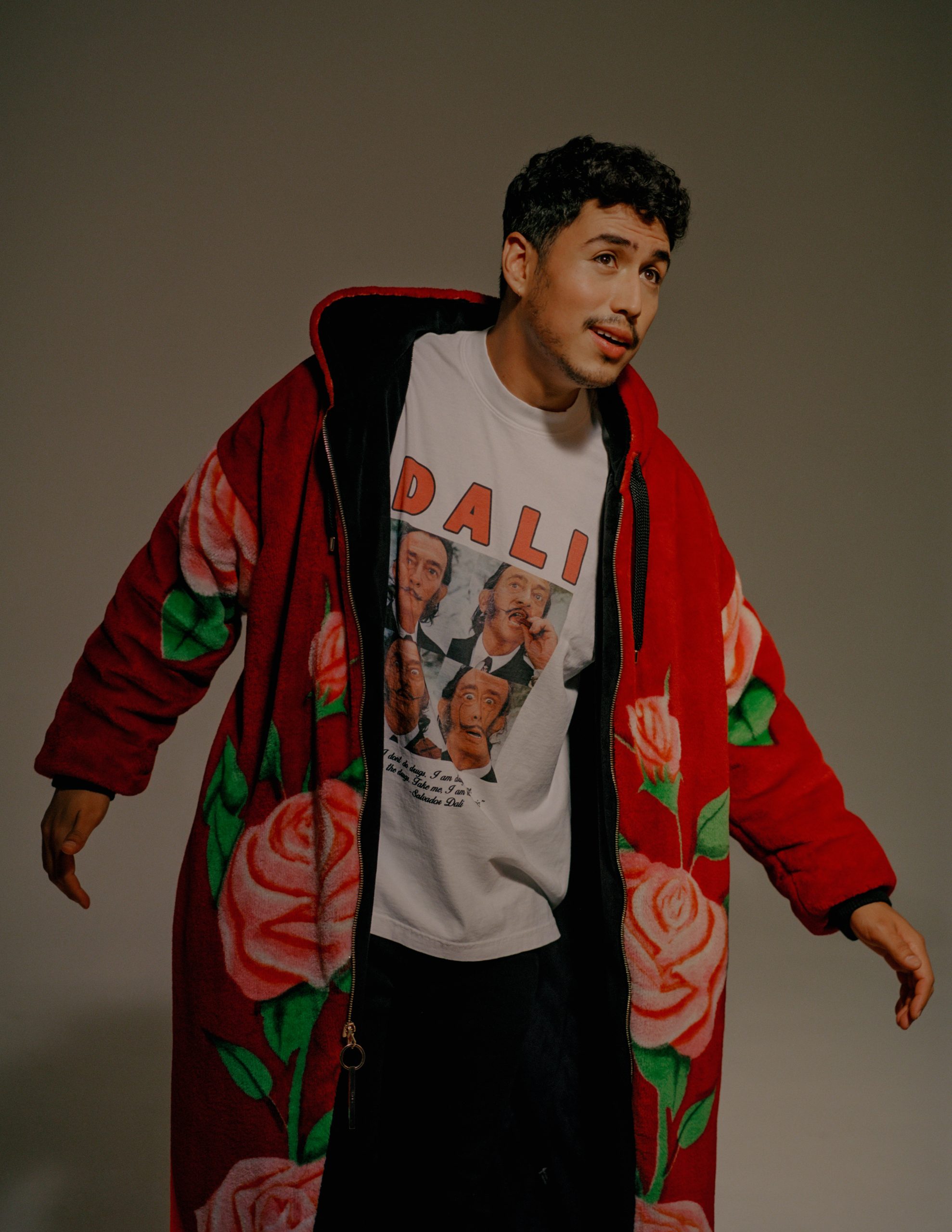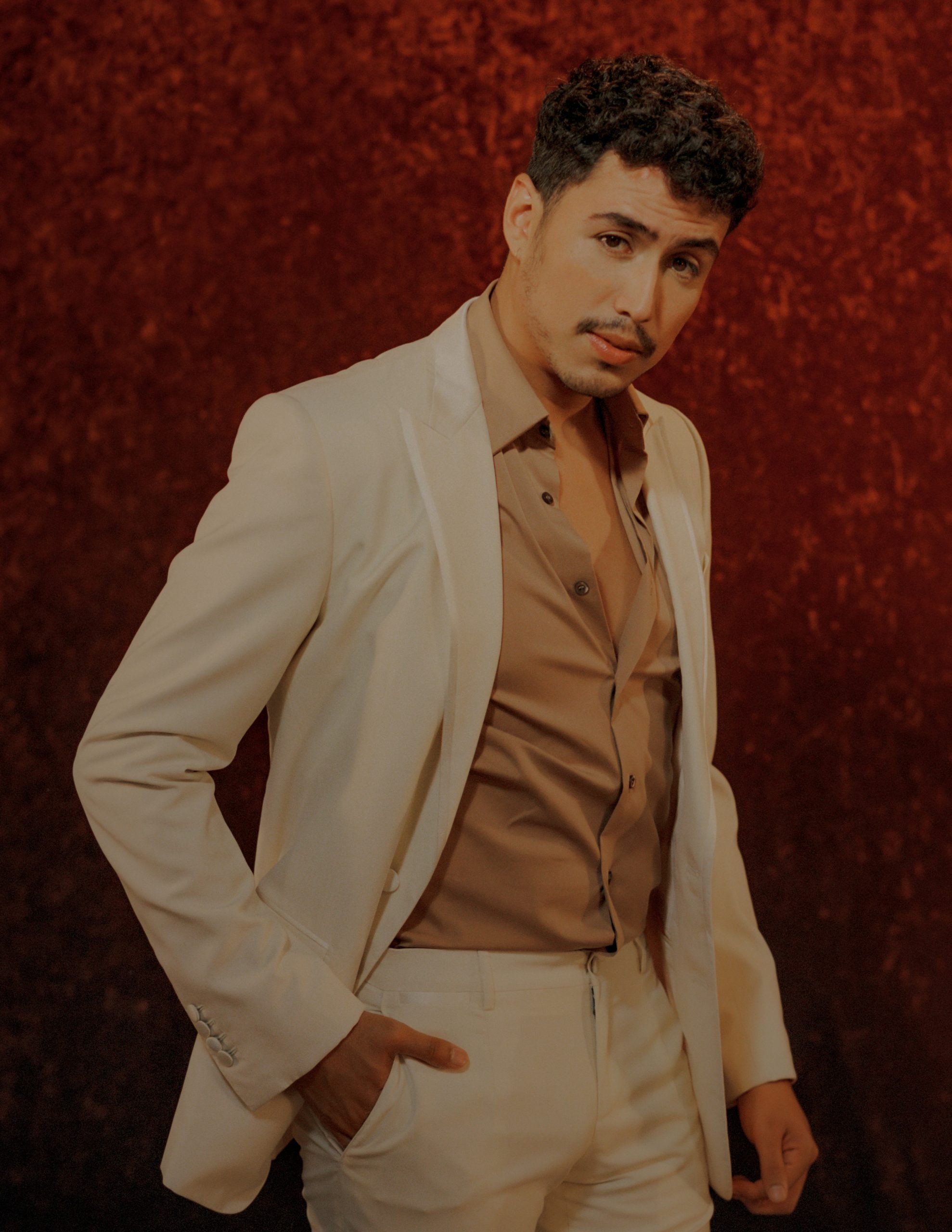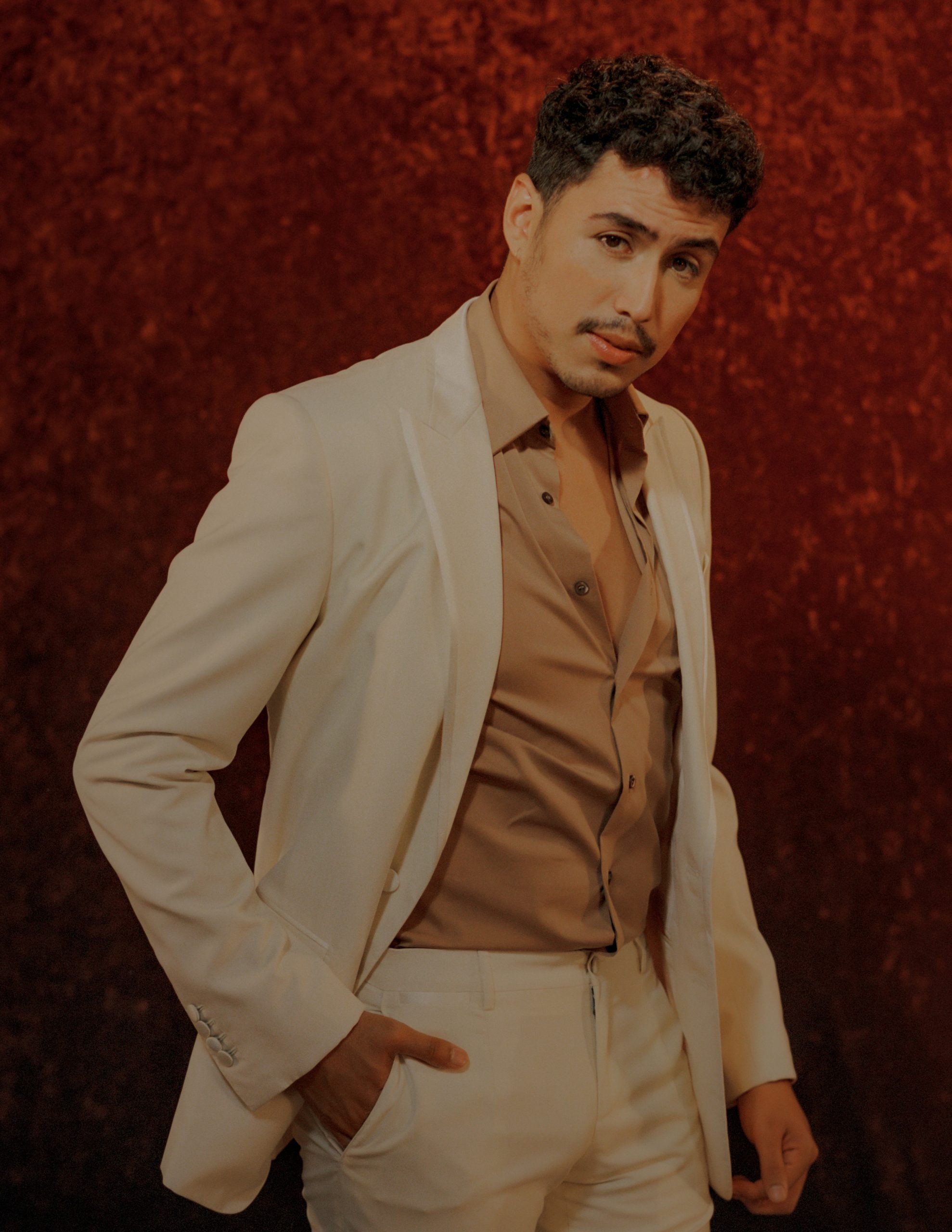 Macias understands that, although he only left Mexico at 8 years old, he's not considered fully Mexican when he goes back. And in the U.S., after his roles in "On My Block" and "Selena: The Series,", he's been embraced by a Chicano culture to which he still feels like an outsider. After all, given the negative stereotypes assigned at the time to cholos and Chicano culture in general, his mother felt a need to protect him from those interactions. 
But studying the culture to which he ultimately belongs has helped Macias define his identity. With the role of Oscar shaping his growth as both an actor and a Chicano, he hopes that his character will also give others the opportunity to ask questions, appreciate and sympathize with his character. "My biggest takeaway is that change, evolution and opportunity exist because I was part of it, that even if I never work in this industry, again, if my career for some reason stops tomorrow, that in 20 years, there will be a body of work, you know, 40 or so episodes, where you can see that character, that he encapsulates positively." 
With the success of shows like "On My Block" proving that people want to see more of these stories, Macias also hopes to play more roles for brown people that show the multifaceted layers of Latinx culture. Since childhood and to this day, he has looked up to Jim Carrey and his counterpart, who Macias calls the "Mexican Jim Carrey," Eugenio Derbez. Macias admires how brave and committed both actors are in portraying their most ridiculous selves, unafraid to unmask their internal traumas—acting outside the box. 
As he advances in his career, Macias seeks to play roles that reference more than his Latinidad. "I want to be a chameleon. Prosthetic after prosthetic after prosthetic." Macias strives to unleash his inner Derbez and embody an array of characters–from comedy to drama–that redefine what it means to be a Chicano actor in Hollywood today.
Outfits (Chronological):
Cover: Coat by Equihua and Jeans by Saint Laurent
Gold Background: Shirt by Menace and Trousers by Prada
White background: Coat by Equihua, T-shirt by Bueno, and Jeans by Saint Laurent
Red background: Suit by Dolce & Gabbana and Shirt by Prada