Latina teen is breaking the internet with some natural goodies that live in your kitchen cupboard. Seventeen-year-old, Hilda Paz Robles took to Twitter to show off how green tea and honey extremely improved her acne.
The Mexican-American teenager disclosed her skin-care secrets along with before and after photos and every follower on her feed was blown away by the results. While speaking with to Allure, the teen revealed that in April she had a terrible breakout which till today is unsure what caused it.
During her summer break, Robles visited her tia, who advised her to drink parsley tea, but since she wasn't a fan of the flavor the 17-year-old opted in for green tea instead. Though the natural herb has been proven to promote weight-loss, heart health and more, many women are coming forward to share their experience with the skin benefits of the herb.
Taking her aunts beauty tip, Robles hit up her local 99-cent shop and stocked up on green tea. The Mexican-American beauty then brewed up tea while adding raw honey in hopes to create the perfect DIY acne treatment. After seeing results from only drinking her tea, she continued to drink the tea three times a week and would empty the green tea leaves into a bowl mixed with honey.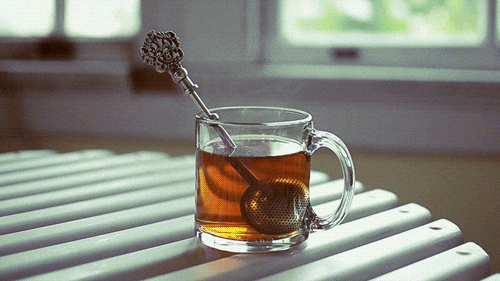 After sharing her beauty hack with the internet, Robles received backlash from naysayers who didn't believe her. Keeping it real, the young teenager explained that, the green tea and raw honey were beneficial along with Bioré Pore Penetrating Charcoal Bar,($5) and Pond's Nourishing Moisturizing Cream, ($7).