Less than a week out of Love & Hip Hop: Miami's premiere, there's one Afro-Latina shaking up the internet, Amara La Negra.
RELATED: Amara La Negra Schools Producer on Love & Hip Hop Miami About Being Afro-Latina
She's that strong, unapologetic, empowering Afro-Latina gracing our TV screens making her musical career happen all while representing the Afro-Latinx culture. The proud Dominican singer has been a performer since her childhood years, and recently she the newest cast member on the VH1 reality show.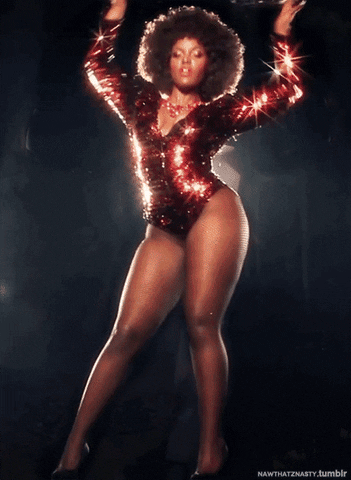 When you first meet the 27-year-old Dominicana on screen, you're immediately captured by her smooth melanin complexion, effortless beautiful afro, and bright brown eyes.
Though we believe it's about time we see Afro-Latinos in mainstream media, during the first episode of Love & Hip Hop, producer Young Hollywood wasn't into her natural hair and called it a Macy Gray look.  His attack at her hair continued as said her afro wasn't elegant enough for Hollywood, and she should flat iron instead. 
Clearly, this Miami-based producer did not get the memo of the natural hair movement. Sadly, this proves that many still have the pelo bueno o pelo malo mentality. 
Thankfully, La Negra put him in his place with a mini Afro-Latina history lesson.
MORE: Amara La Negra Joins the Cast of 'Love & Hip Hop: Miami' to Set the Record Straight About Dark-Skinned Afro-Latinas
But unfortunately, the public and internet trolls are now questioning the Miami-bred artist's skin tone, body, and hair. Some are accusing her of darkening her complexion, going under the knife, and saying she's wearing a wig. 
To put the rumors to rest, the Ayy singer posted a cute throwback video from her beauty pageant performing days. "Well, Yea I guess I was Born in a "Black Face Body!" Its funny that I even have to go through this and show you baby pictures or videos to prove to blogs and people on social media that my skin color is not airbrushed or spray tanned nor do I take melanin shots to be black," wrote Amara on the video below. 
She makes references to her the features some are questioning with, "I've always been naturally curvy with hips, thighs, butt lol Thanks, Mom/Dad lmao.. and Yess That's My Hair! Back Then I used Braids... (These days you gotta explain it all... I'm Being Questioned every single part of my body." 
Looks like schools in session and Ms.Amara is ready to teach us Afro-Latinx beauty history.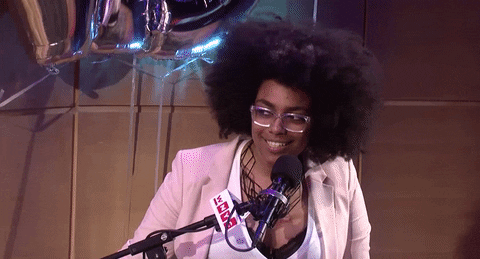 Catch Amara La Negra and more on Love & Hip Hop: Miami beginning January 1 at 9/8c.