There was a bittersweet undertone to this year's Bushwig festival back in early September. The yearly celebration of the local drag community was started in Brooklyn more than a decade ago by queens Horrorchata and Babes La Beija. The organizers were inspired by another, now-defunct drag festival called Wigstock. Eventually, they decided to start a festival of their own after realizing that nothing quite like it still existed in New York.
Drag as an art form has faced opposition by conservative groups. There are currently two states, Montana and Tennessee, that have passed legislation specifically targeting drag performances. Another four states — North Dakota, Arkansas, Texas, and Florida — have implemented bans restricting certain forms of "adult" entertainment, functioning more as a backdoor ban to crack down on shows and events.
According to the Human Rights Campaign, twenty-two states have banned gender-affirming care. This was not lost on anybody attending Bushwig this year. And if it was, the organizers, hosts, and performers made sure to remind us. Of course, the sweet outweighed the bitter thanks to the dedicated, talented, and charismatic performers who took the stage.
New York-based performer Nicky O was one of the MC's at Bushwig's closing night on September 10th. The event was hosted at the Knockdown Center on Flushing Avenue in Queens, recognized by many New Yorkers as the top floor venue that covers Basement, a popular queer club tucked away in a mostly residential area just north of Ridgewood.
On Sunday evening, performer Qhrist Almighty, with their signature orange hairdo, completely commanded the room. Shia Ho followed with a "Kill Bill"-inspired performance, dressed as Lucy Liu's iconic character, O-Ren Ishii. Ho performed in character to a couple of tracks off the "Kill Bill" soundtrack, including Nancy Sinatra's "Bang Bang (My Baby Shot Me Down)," which has become so associated with the film that you might think it was created specifically for it.
The next act, courtesy of Linda Felcher, was arguably the most unexpected of the entire night. Typically known for their unsettling mask, the performer instead came out dressed as a giant green M&M, using their entire body to operate a mouth made of two large halves of fabric, with black lips painted in the center. By pure happenstance two successive performers did a routine to "It's Raining Men," and the audience was happy to give all of their love to both.
Celebrity guests included budding queer icon Julio Torres, who is gearing up to release his directorial debut, "Problemista," with A24. Aaron Jackson — a popular correspondent for Comedy Central's "The Opposition with Jordan Klepper" — was also in attendance. Queer vendors from all over the city congregated in various corners of the cavernous venue to show off their creations. There was homemade jewelry, racks of clothing, and even a table hawking classic gay porn films on VHS.
There was also no shortage of Latinas, on stage and in the audience. In fact, the lineup seemed to consist almost entirely of Latin American performers, including the night's big headliner, Jessica Wild. Performances from queens like Basüra, Flower Tortilla, Roxie Chanel, and Privilege received warm, enthusiastic responses from the crowd. Later, Robert Garcia, who recently appeared on MTV's "Help! I'm in a Secret Relationship," grounded the proceedings with an original composition that brought just about everyone to tears.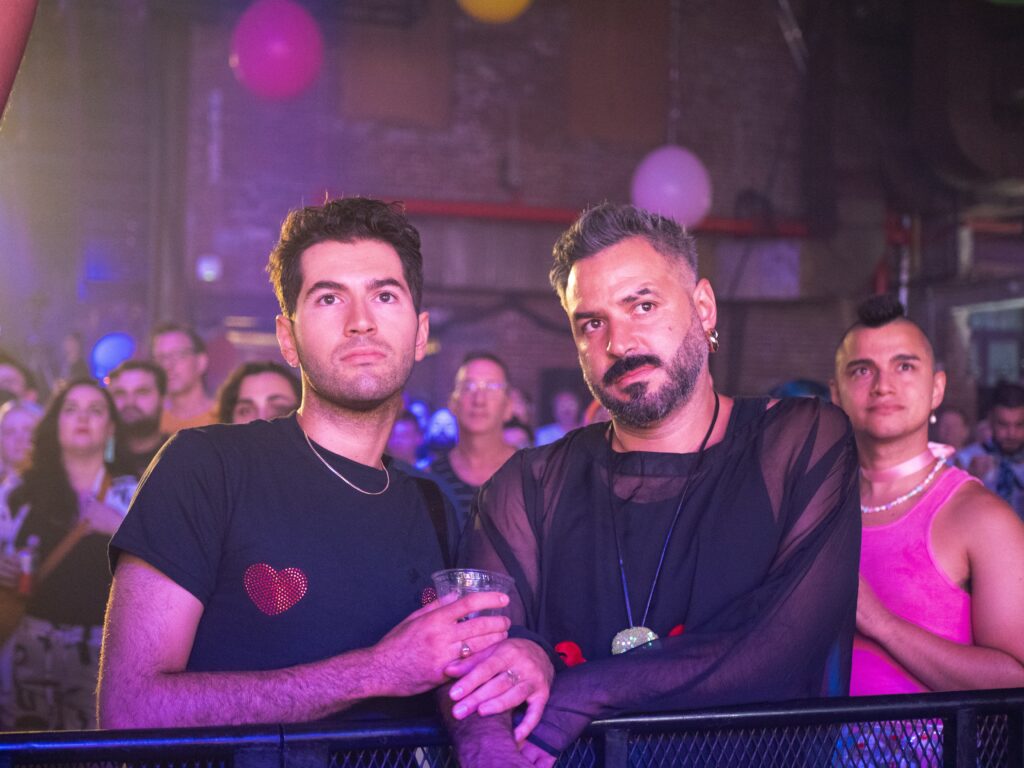 And then, there was Jessica Wild. The "Ru Paul's Drag Race" star took the stage just before 8pm for the first of two performances, bringing with them an almost indescribable level of stage presence. Wild dedicated their performance to all of the Latinos in the room.
This year's Bushwig was a joyous and thoughtful celebration of an art form that will always provide a space for queer people. The communal effort that makes Bushwig possible acts as a pitch-perfect example of what queer communities across the country continue to do for each other, day after day and year after year. The art of drag will always outlive those who seek to stop it.
---
Josef Rodriguez is a writer, filmmaker, and film critic living in New York City.