"You're going to see a Latin America that nobody has seen before because it's the real Latin America."
The latest season of "La Reina del Sur" exalts Latin American natural beauty. Action packed-scenes take place in the sublime mountain landscapes of Machu Picchu. Teresa Mendoza even ends up at the Uyuni Salt Flats in Bolivia, where the sky is reflected in the ground, creating a stunning mirrored effect. Every scene is beautiful, with long shots harkening more to Hollywood than a traditional Telemundo program.
Although "La Reina del Sur" was initially based on Arturo Perez-Reverte's novel, it has progressed from its original narcos narrative. The first season, indebted to the book, traced the ascendance of Teresa Mendoza within the drug-trafficking world as she deals with the death of her boyfriend, and uses her business acumen to seize control of international drug supply chains. The following season picks up eight years later when Mendoza is forced back into the drug world, in order to save her kidnapped daughter.
This third riveting season resumes after four years, and we find Teresa Mendoza imprisoned, once more with the expressed goal of reuniting with her daughter. After years of incarceration, del Castillo describes her character as now powered by a "thirst for revenge;" Mendoza is a "warrior" on a journey towards "survival, redemption, and freedom."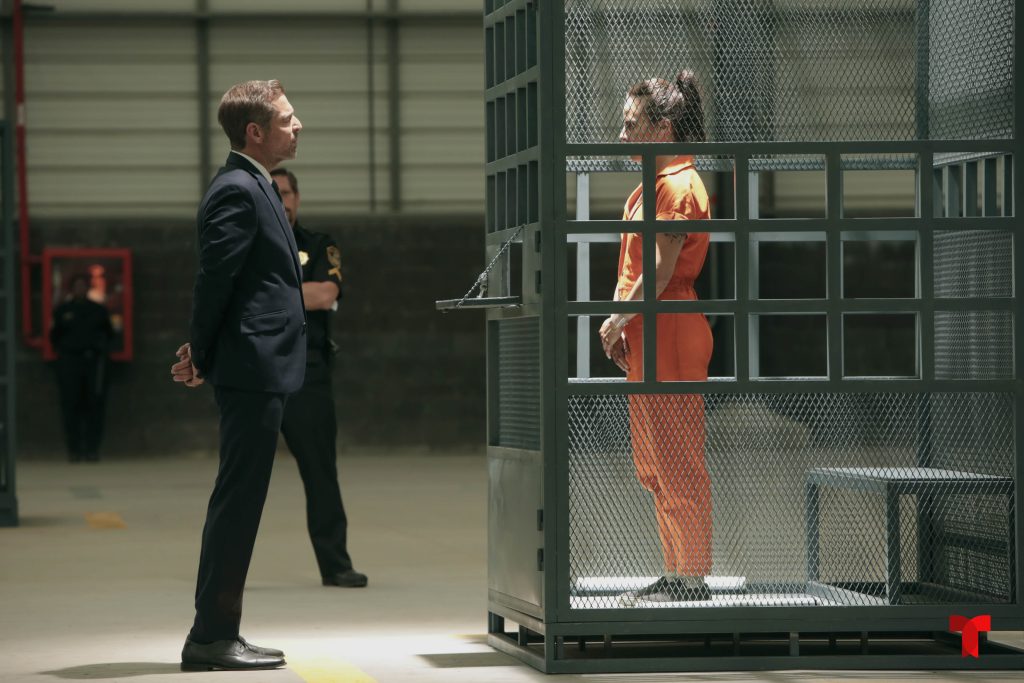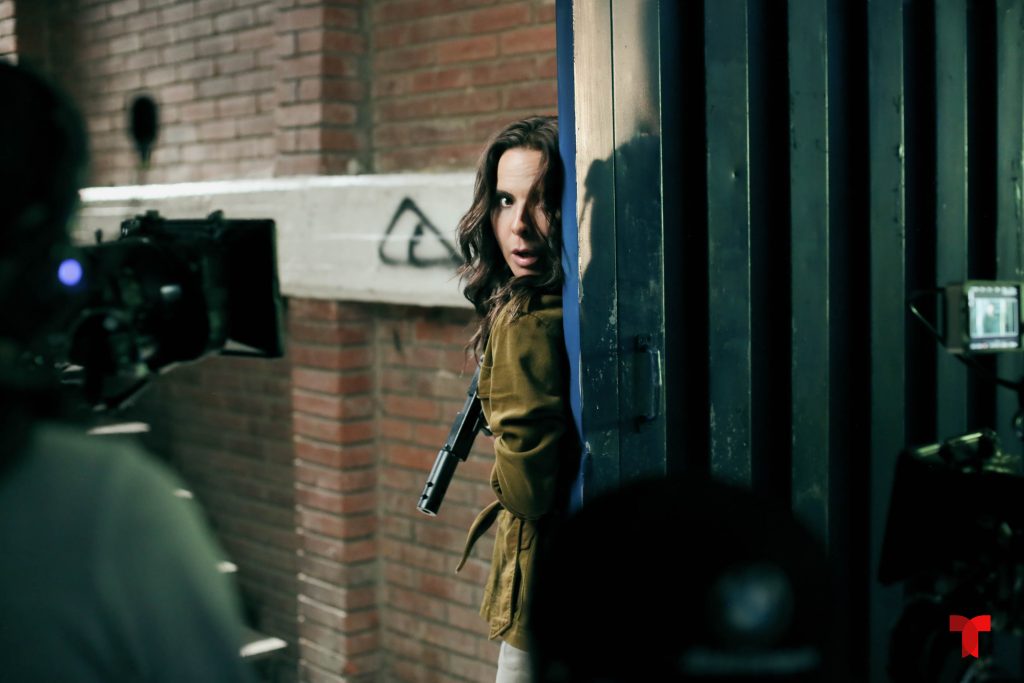 This status as a warrior, this powerful female character, delineates a stark departure from traditional depictions of women in narcos narratives. Instead of being cast as protagonists, women traditionally play sexualized and subservient characters who revolve around and gain power from their transactional relationships with a powerful, hypermasculine drug lord. But in "La Reina del Sur," Kate del Castillo told LATINA, "She's not a sexualized character; she is all brains." Seen in prison, boxing with unbridled rage and passion, her power derives from both a psychological and physical strength, a determination to mend the injustices she has faced.
At times, it is easier to define "La Reina del Sur" by explaining what it is not. "La Reina del Sur" is not a traditional narcos narrative. The third season of "La Reina del Sur" is not what the show used to be, moving on from its drug-trafficking roots, showing a new side of Teresa Mendoza, focusing more on her role as a mother and her recovery from victimization. Lastly, "La Reina del Sur" is definitely not a telenovela. Despite being a Spanish-language show, del Castillo clarifies: "It's a completely different format." Listing the distinctions between "La Reina del Sur" and a telenovela, del Castillo mentions improvements in storytelling, budget, and brevity. Gone is the melodrama, the copious flashbacks, and the various slow-motion angles that drag out action sequences. Instead of an "100 to 300 episode" standard length season commonly found in telenovelas, "La Reina del Sur" has seasons of only 60 episodes, which may seem long to an American audience, but none of the episodes are disposable. Each second of runtime matters. Del Castillo suggested viewing them not as TV episodes but as "60 little movies."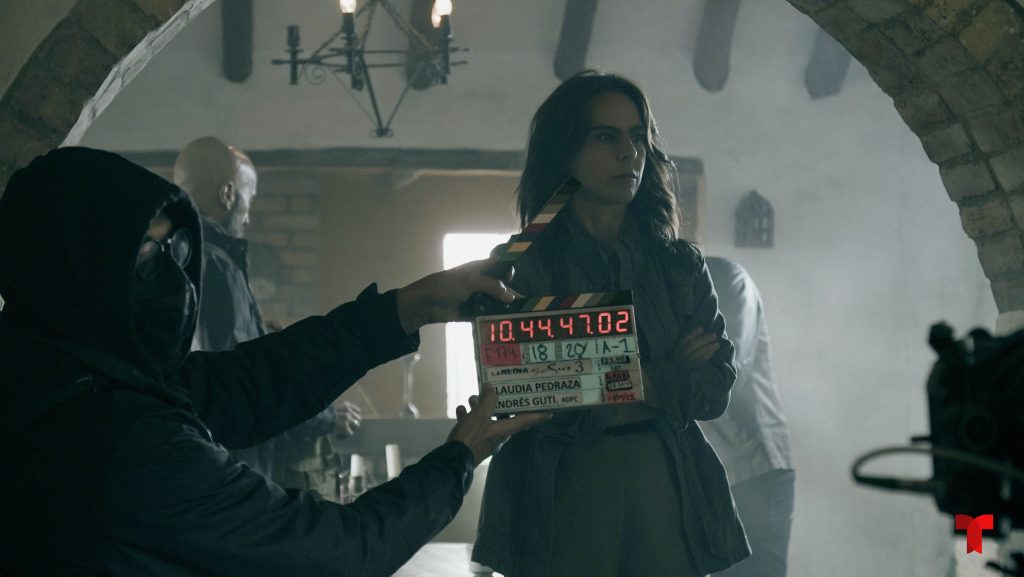 Thanks to the show's unprecedented commercial success, being the highest-rated show in its time slot, regardless of language, "La Reina del Sur" has received an increased budget for the third season. With such funding, comparable to any Netflix production, the scale of the show has increased tremendously. The show was shot in six countries and over 300 locations. Beyond just the global expansion of the setting, the spectacle has increased: helicopters, police invasions, rocket launchers, and skydiving flood the screen with visual marvels.
For del Castillo, this season was the hardest yet to film. This fact is nothing less than shocking, considering del Castillo received medical treatment for exhaustion during the first season. After weeks of successive 18-hour shoots, production had to halt for three days because her body collapsed. The difficulty del Castillo faced when filming the latest season reflected the show's ambition: she found herself working with an 870-person crew throughout Latin America.
When one considers del Castillo's stunning depiction of Teresa Mendoza, it is hard to escape comparing their lives. After her infamous interaction with El Chapo in 2015, where they supposedly discussed turning his life story into a film, the Mexican government heavily criticized del Castillo, leading to the leaking of her texts with the drug lord. Ultimately, this led to an unofficial exile, where she could not return to Mexico for multiple years, waiting for an administrative change. She, like Teresa, has had the experience of exile. Furthermore, considering her interaction with El Chapo, she has had unprecedented access to the obfuscated narcotics underworld, and has a contentious relationship with the government.
But more pertinent in her life offscreen is del Castillo's dedication to justice and activism. Encountering the impossibility of fixing every single problem in the world, Kate del Castillo tells LATINA, "We're not God; we cannot do everything. I think you have to maintain your focus in whatever […] you know is in your gut to help." As of late, she has run many campaigns for PETA, working to expose horrific ethical transgressions. Some of her recent campaigns expose the realities of monkey abductions, highlight the shocking post-Blackfish deaths of many orcas in SeaWorld, promote the adoption of rescued and shelter animals, and fight against the fur industry.
Del Castillo also speaks out regularly regarding abuse against women. She has spoken up about her own experience of physical domestic abuse, and participated in campaigns that hope to raise awareness on how people can overcome trauma. Like Teresa Mendoza, del Castillo exemplifies strength and individual triumph. She champions a spirit of survival, of moving beyond victimhood into a place of empowerment and agency.
In between filming these seasons, del Castillo starred in the play "The Way She Spoke," which criticizes gender-based violence in Mexico. Regarding her experience preparing for the show, del Castillo shares, "I feel ashamed about my country because suddenly nobody cares about La Muertas de Juarez." Her play attempted to highlight these forgotten injustices, specifically the murder of more the 370 women between the years 1993 and 2005. In 2016, three years before the play, a narcofosa, a mass grave resulting from narcos violence, was found in the state of Chihuahua, containing the numerous remains of female victims.
According to del Castillo, "[This play was] the biggest challenge in my career as an actor." It was performed in English, not her native Spanish, and throughout the play, she starred as fourteen different characters. As a result, the show's success was contingent on the quality of her performance. She had to embody characters and switch psychologies on a whim, a task that stretched her limits as an actress and sent her into spirals of artistic insecurity. Despite this overwhelming artistic burden, del Castillo succeeded. Every single night for six weeks, she received a standing ovation.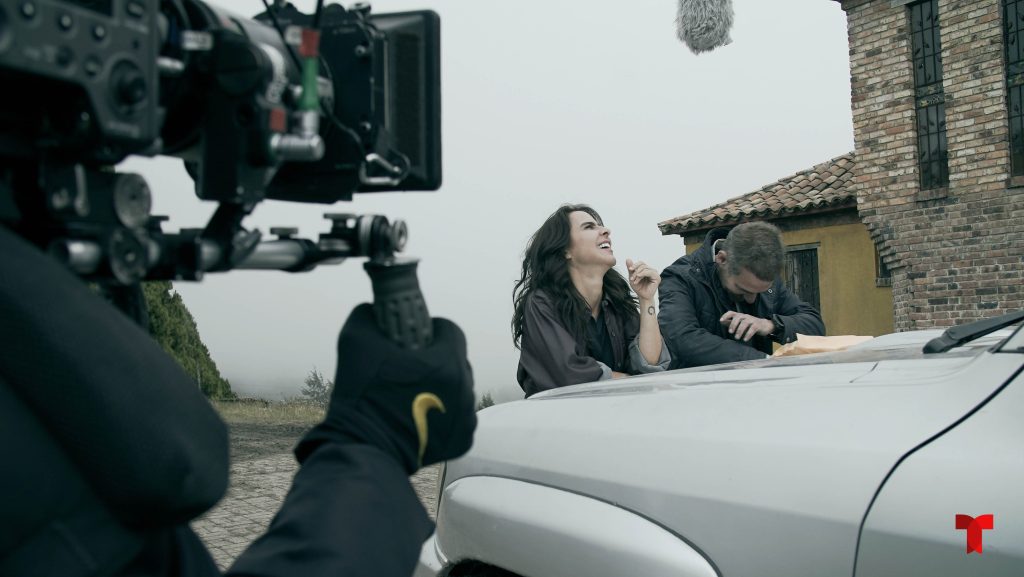 And with this renewed acting prowess, del Castillo takes on the latest season of "La Reina del Sur," which will air on Telemundo on Tuesday, October 18th at 9pm EST. Simply put, expect greatness. Expect a mind-blowing performance from Kate del Castillo. Expect to be utterly enthralled over the course of its 60 episodes.