Last Friday, Freak City L.A. brought us into the world of the "freaks" with the debut of their Spring/Summer '24 collection, "THE NEW LA", at L.A.' s Stomping Ground. The essence of their brand mixes referential pop-nostalgia with the identity of L.A.— that is, their L.A. — the city of outcasts, music, graffiti, and underground nightlife culture. The show was an explosion of their punky spirit that veered close to camp but landed right at the sweet spot of humor, diversity, self-expression and rebellion.
The outfits debuted were as ironic as they were celebratory, many with printed phrases like "Pro Slut," "I [heart] AI," "Welcome to Hollywood," "Pussy Boy," and of course, "FREAK." An ensemble of artists and musicians performed at the show, including N8noface, Avalon Lurks, Princess Gollum, Maxine Ashley, Rico Nasty and Dorian Electra.
Ahead of the show, founders Justin Romero and Valerie "Vally" Campbell told the Los Angeles Times, "Some of the stuff is a joke. We're making fun of ourselves or reality. And some s— could be really deep, and it's something we really believe in and it's meaningful and powerful. From surface level, we're making fun of everything, but this is actually from our culture, from our spirit. From the superficial to the super spiritual and everything in between."
Had the show been anything less, it wouldn't have been Freak City L.A. Check out our visual recap of the show below.
Images courtesy of Freak City L.A. BTS images by Valerie J. Bower. Runway images by Alex Oley.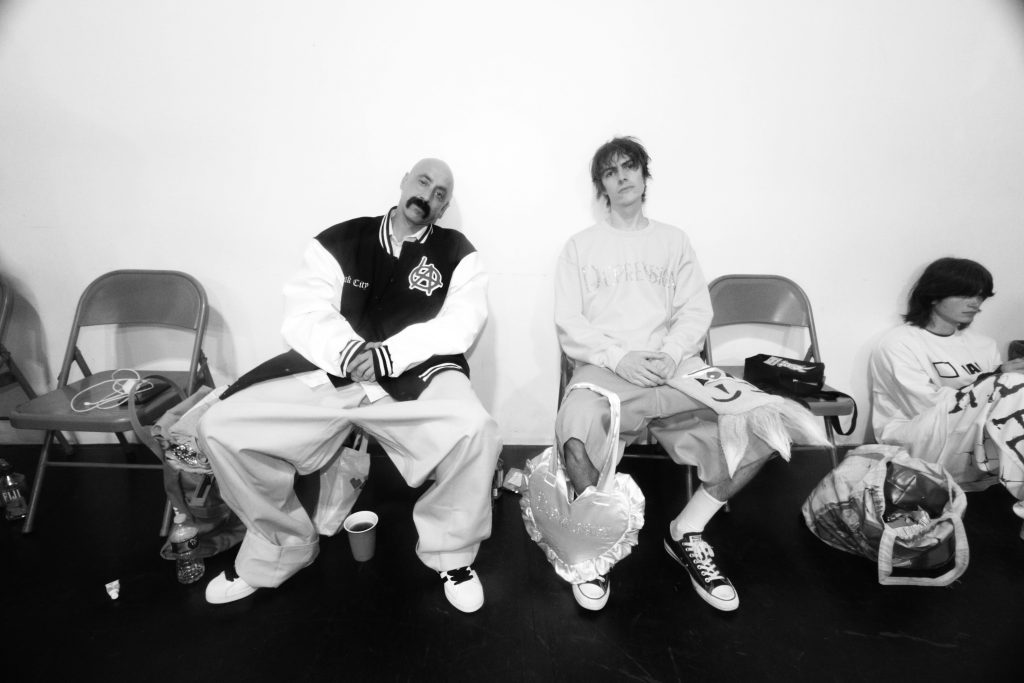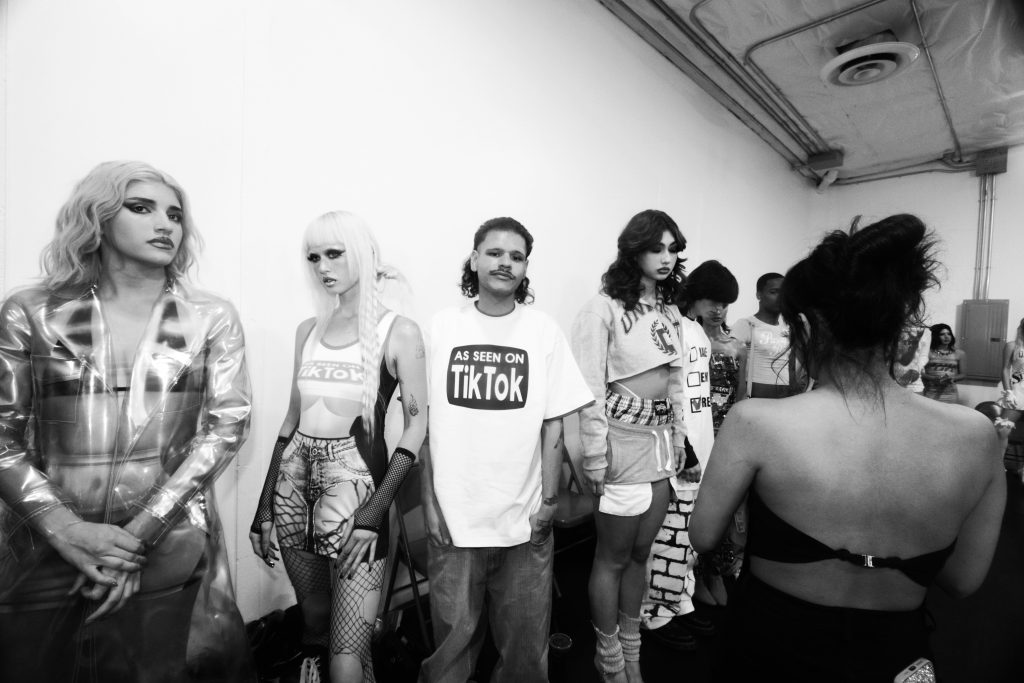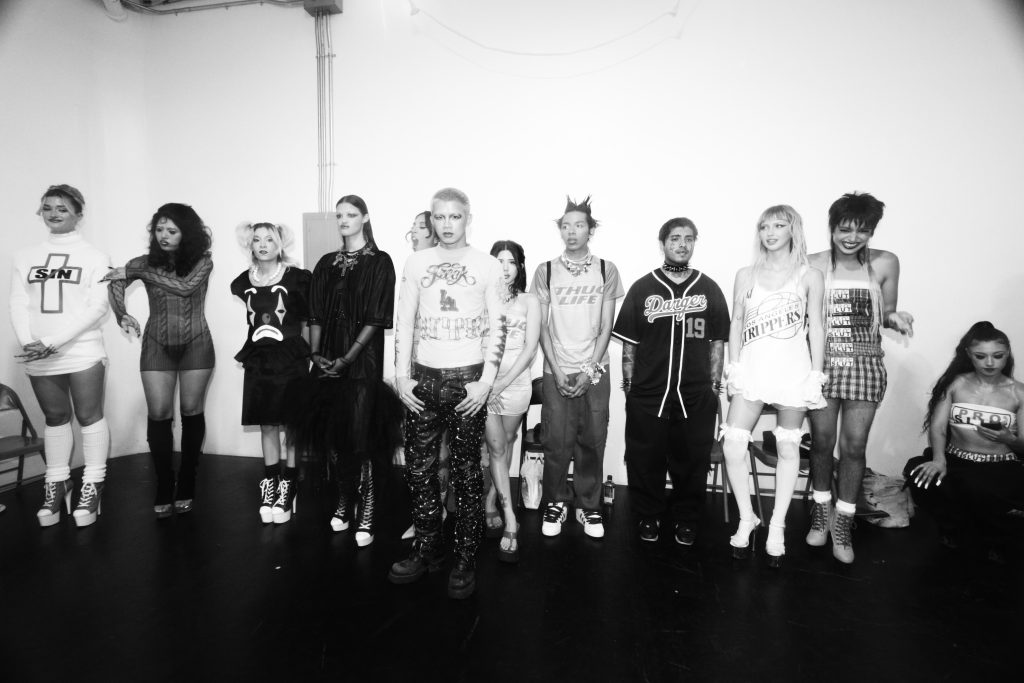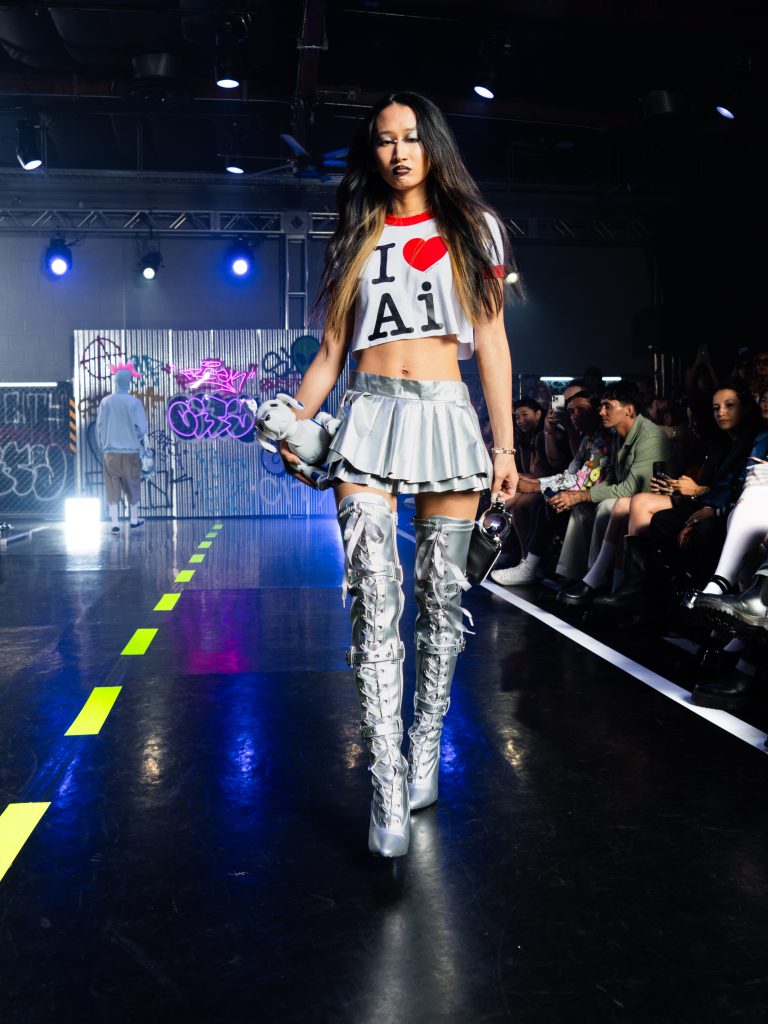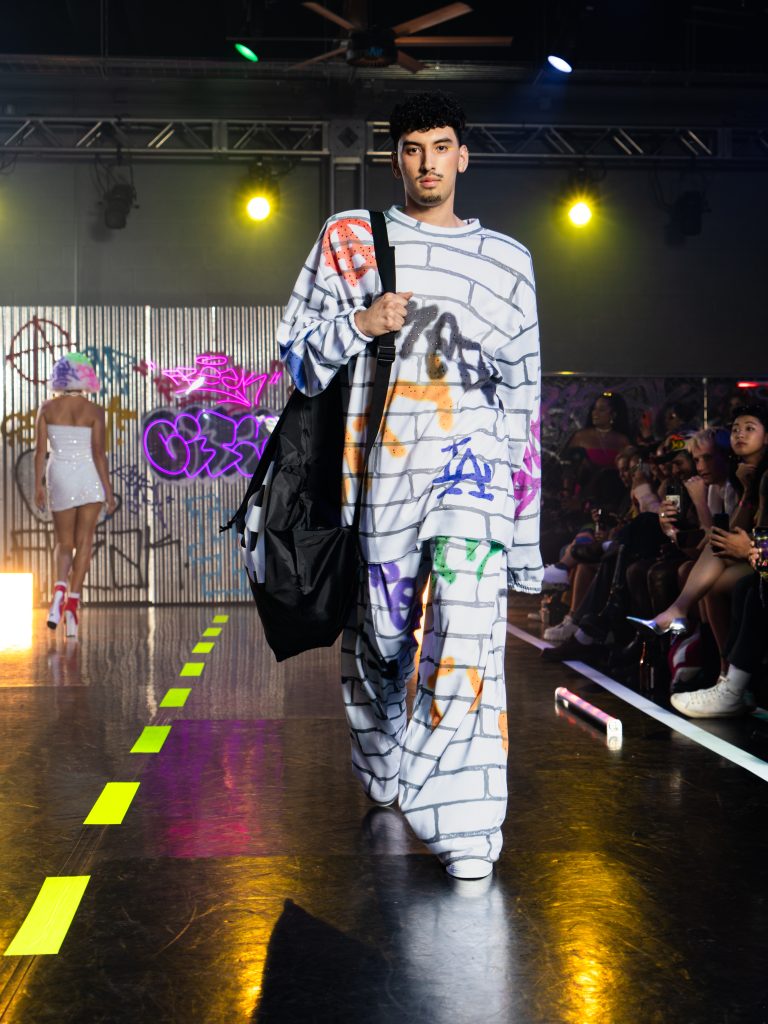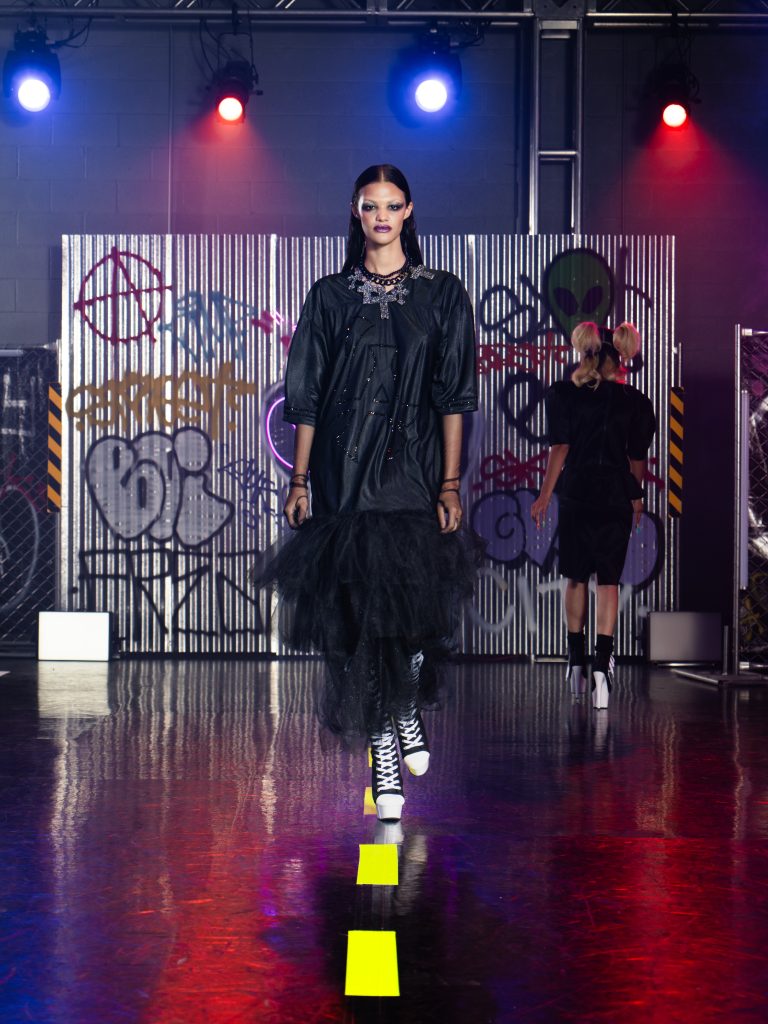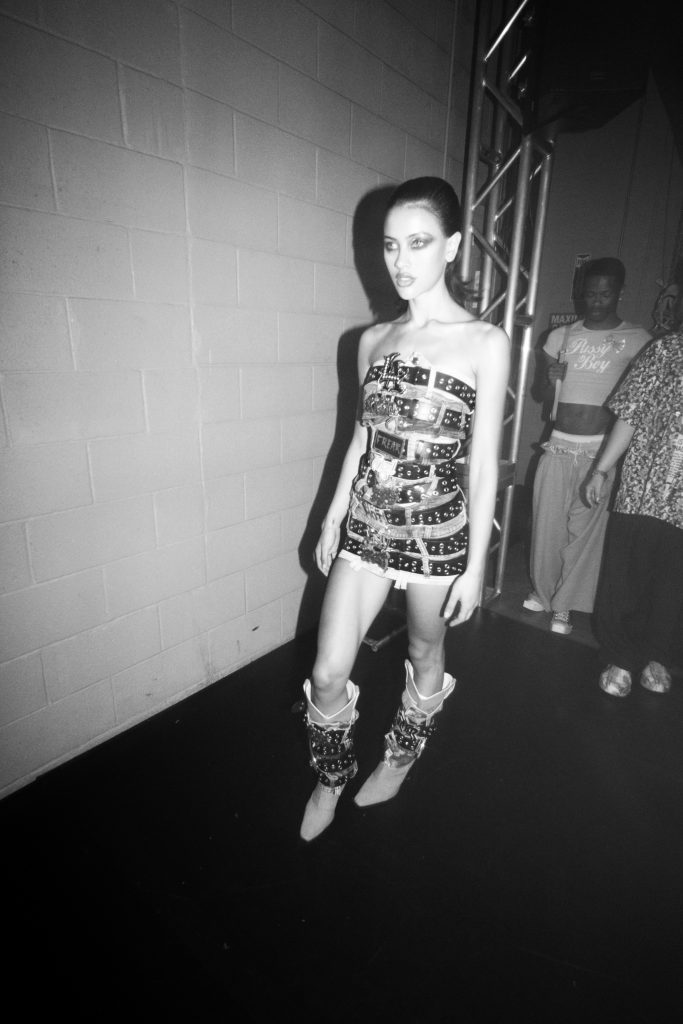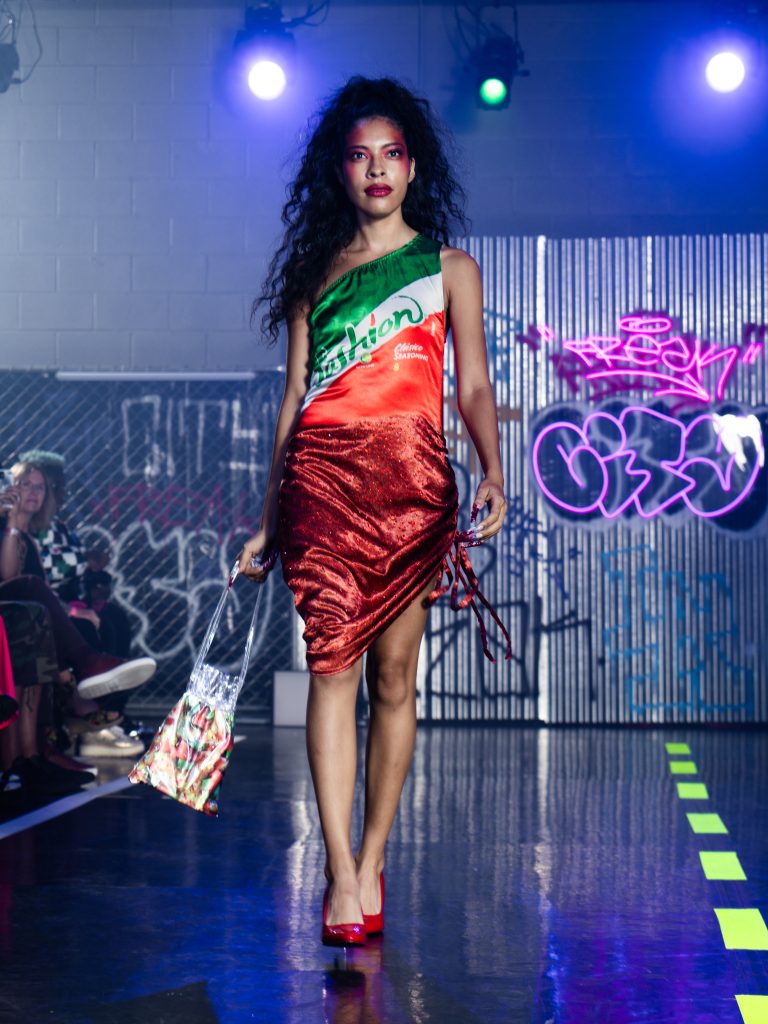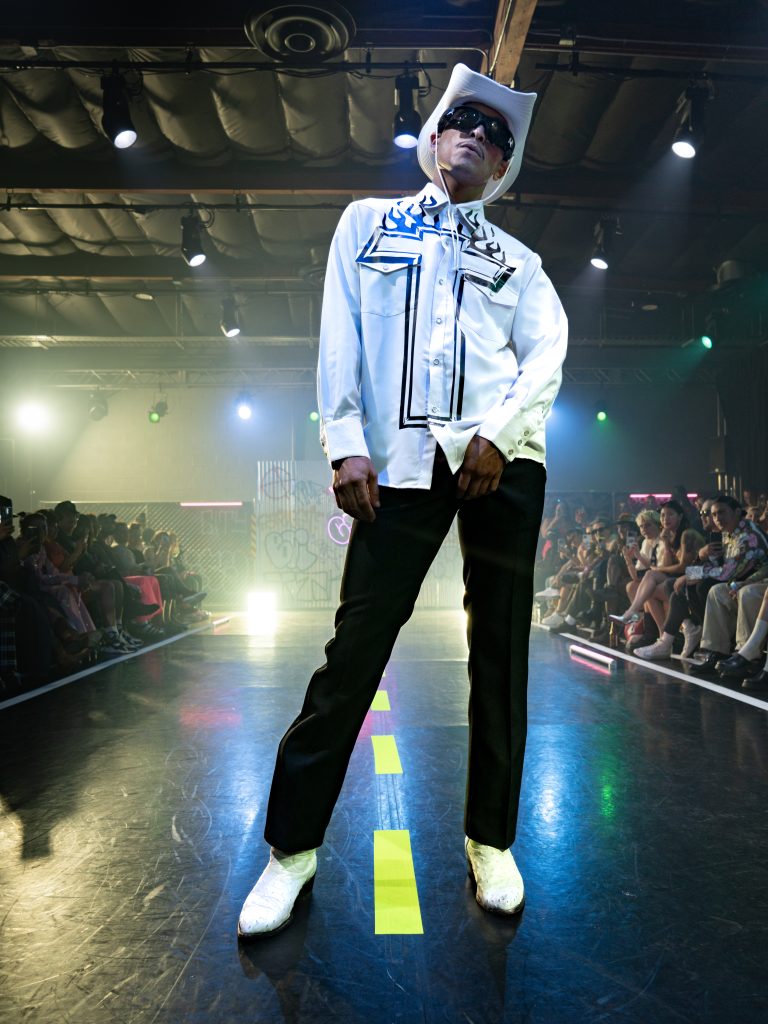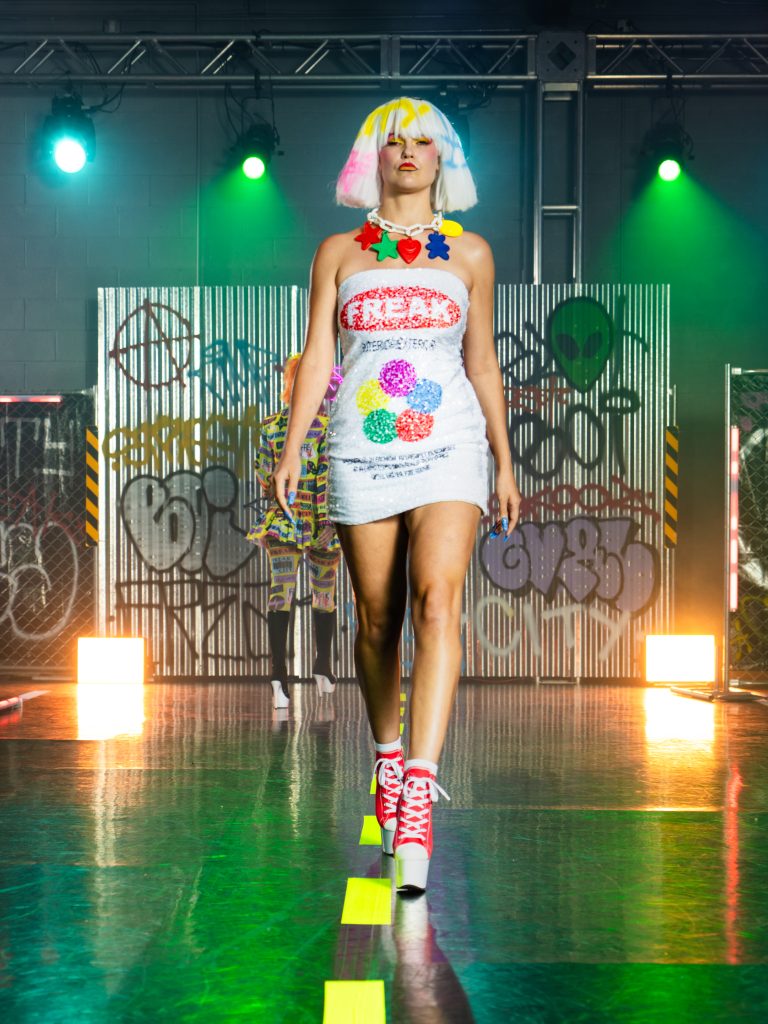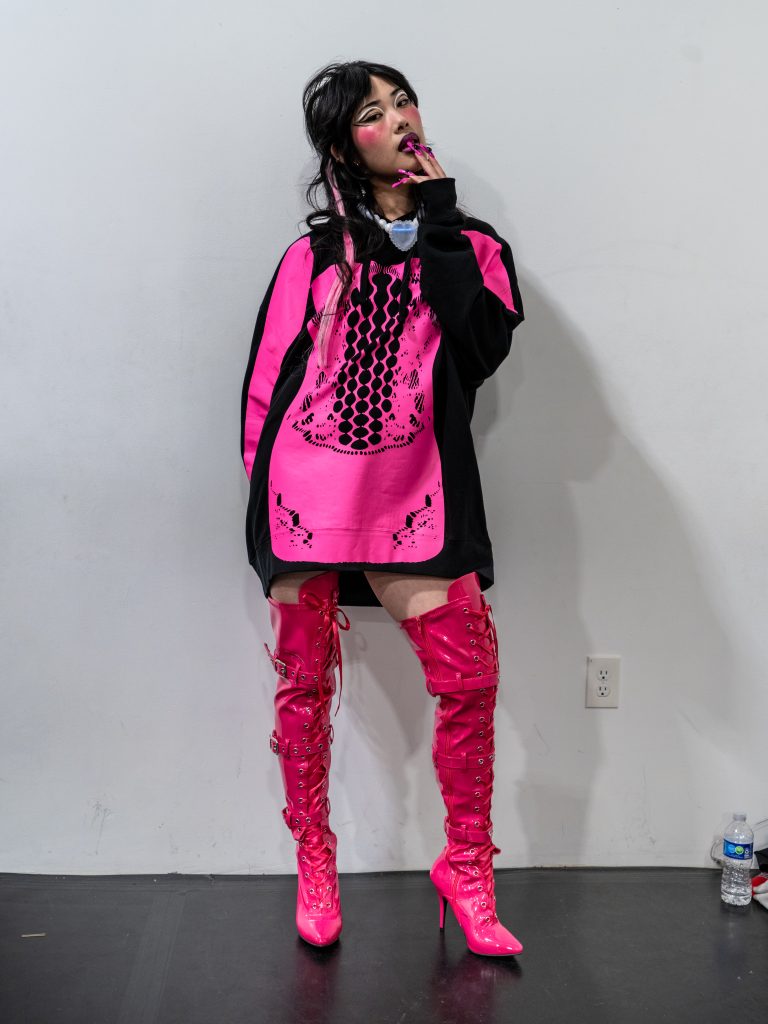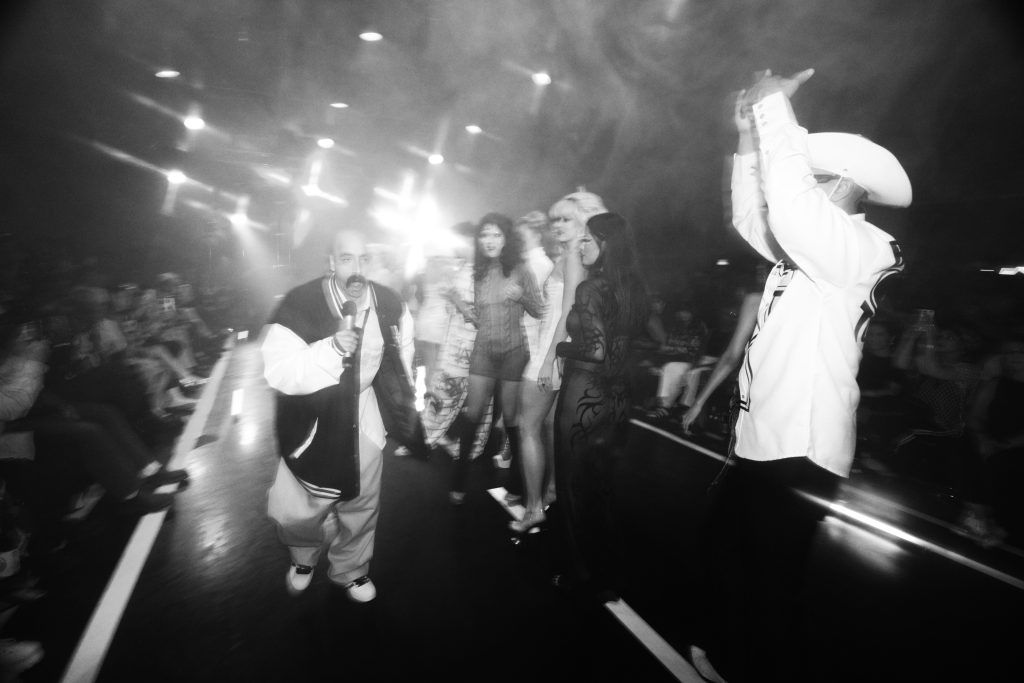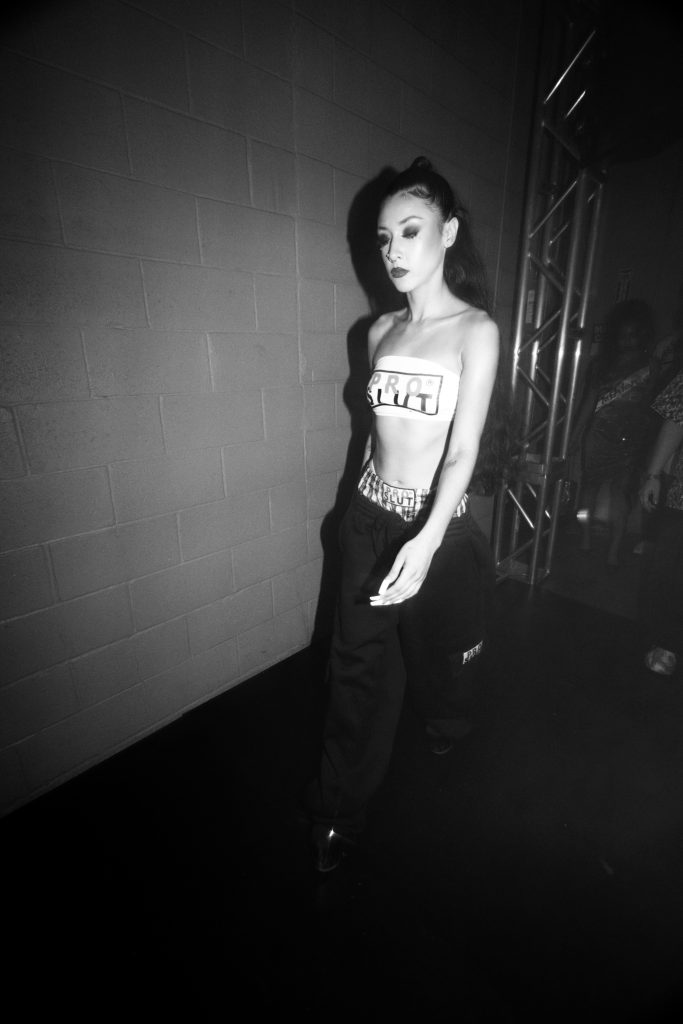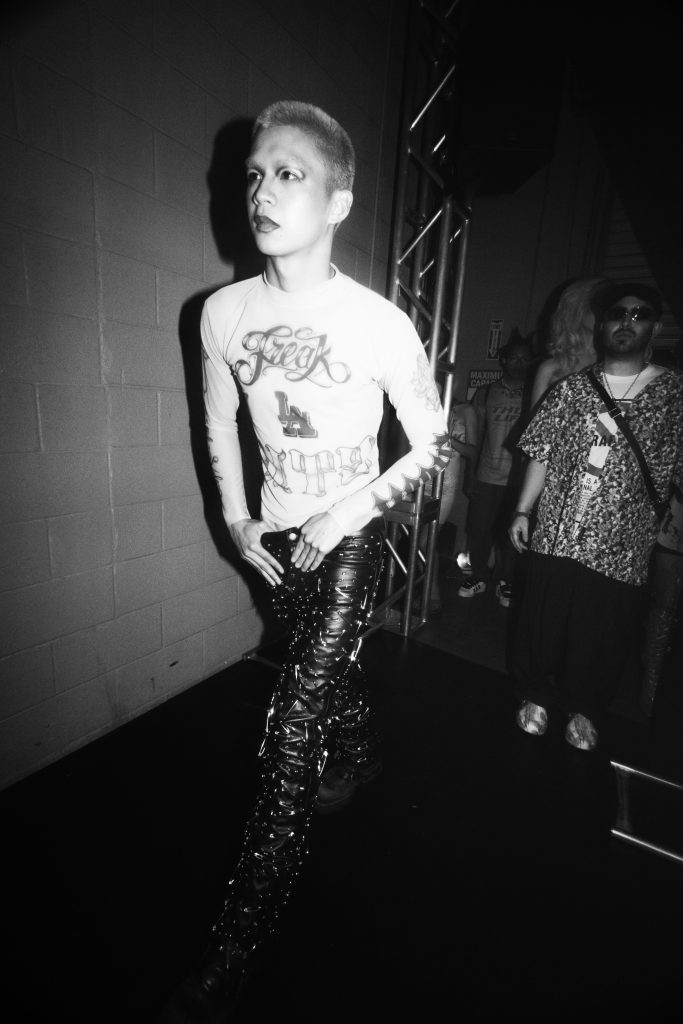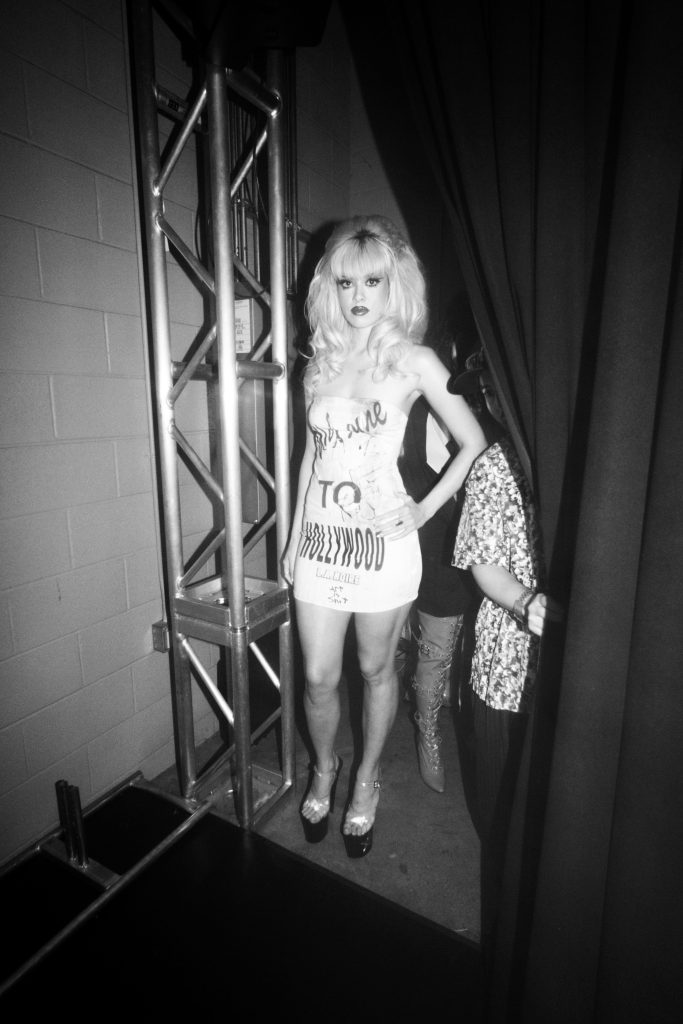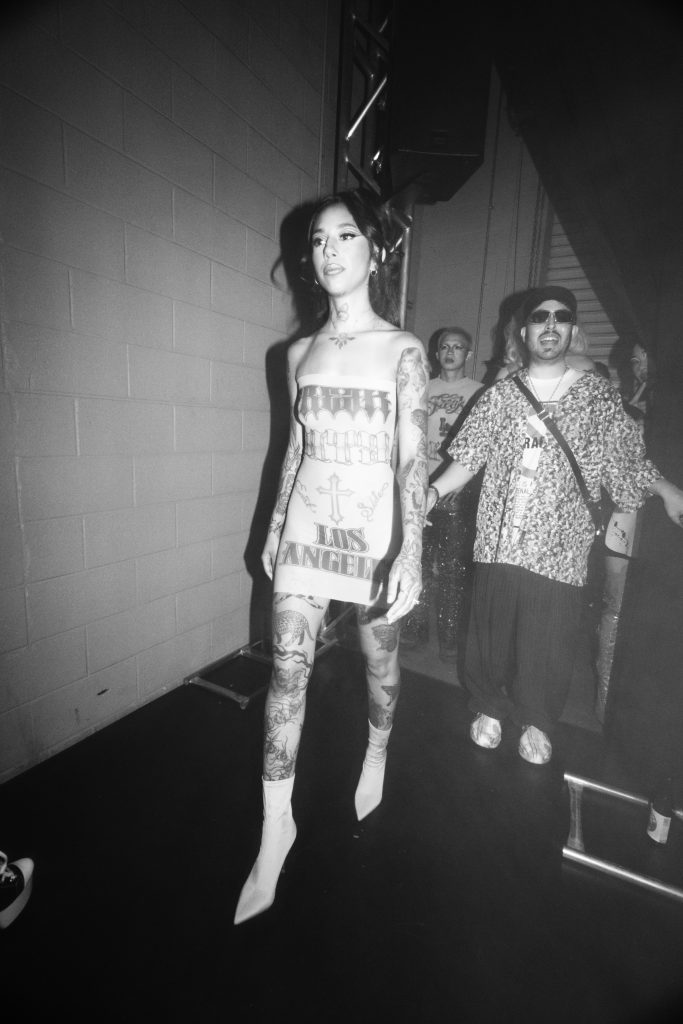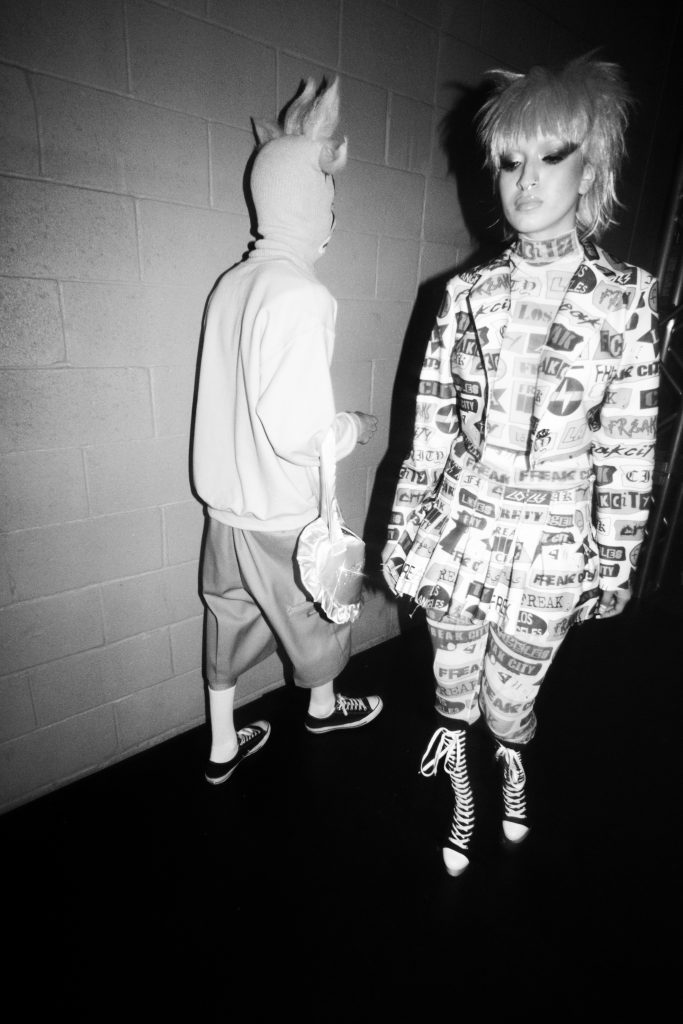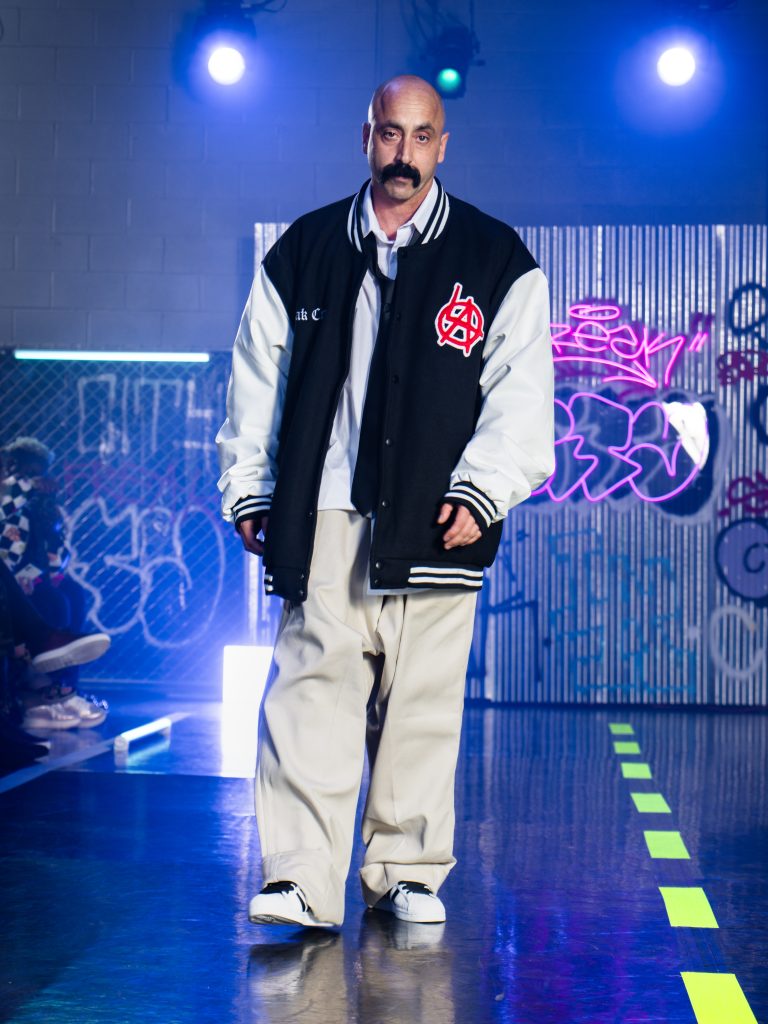 ---
Gabriella Aguirre is a writer, filmmaker, ceramicist, and Editor of LATINA.