Silvana Estrada's sweet, gaping smile belongs to the rank of the joyful.  The darling of Latin America's indie scene doesn't look like someone who has dwelled in the throes of heartache, but then she will look straight at you and say something like, "To be young is to be alone."
I spoke with Estrada, 24, in early January, a week before the release of her debut album "Marchita." The Mexican singer-songwriter called in from Mexico City, where she is preparing for her upcoming 25-city U.S. tour. In the new release, Estrada chronicles her first romance, found and lost in late adolescence. Years later, she revisits the astonishing sorrow she felt in the break-up's aftermath. The result is a compilation that carries listeners through her story of first love, and, inevitably, first heartbreak.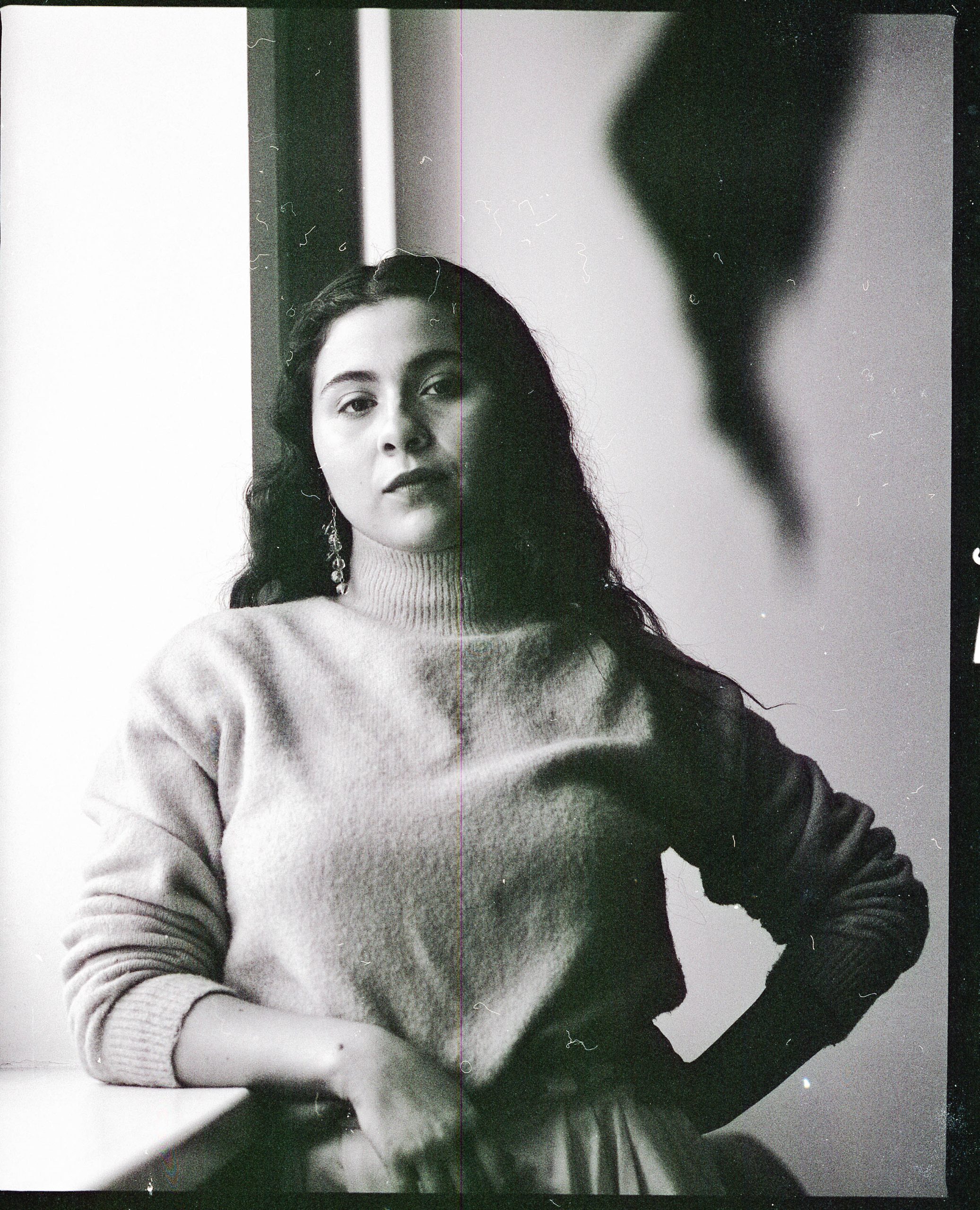 "Marchita," whose title translates to "wither," takes as its point of departure an array of Mexican music styles like son jarocho, a folk genre from Estrada's native Veracruz. But Estrada's sound on the album is mutable, as she roams freely into indie and jazz territories as well. The recordings are spare, her voice unadorned apart from the pluckings of her Venezuelan cuatro, some accompanying strings, or a piano. A backing chorus joins on occasion to invoke moments of high drama. Overall, the album speaks to those who are masochistically wistful: the brooding heart-achers who turn over memories like stones in their mouths and who, in Estrada's words, like to "scratch at wounds."
"Marchita" provides deliverance for this forsaken lot. The emotional landscape of the album is childishly hopeful at times, as in "Un Dia Cualquiera," when she croons "quiero ser apenas murmullo de tu boca / A veces verso alegre, a veces mariposas" (I want to be just/a murmur in your mouth/sometimes joyful verse/sometimes butterflies), atop the rhythmic stomp-and-clap characteristic of son jarocho, like a playground chant for the yearning. At other times, however, Estrada's world is barren. "Tristeza," a highlight of the back half of the album, opens with a sigh of a note, which slips upward in pitch until it grows sharp and uninhabitable. The tracks wander through tableaus of love's inaugural scar, eliding the exquisite and the wretched.
Fittingly, the singer-songwriter's working style is reclusive and focused.  "The whole thing about being an artist is that it depends a lot on silence. To put me in a position where I can actually create, I don't only need like, a whole afternoon. I need the whole day. Months go by." Estrada is not afraid of being alone. She believes her creative process demands a degree of isolation from friends and loved ones. "Maybe I'm exaggerating," she equivocates. But then she shakes her head, in hard work, Estrada muses, "you can be at peace with your loneliness."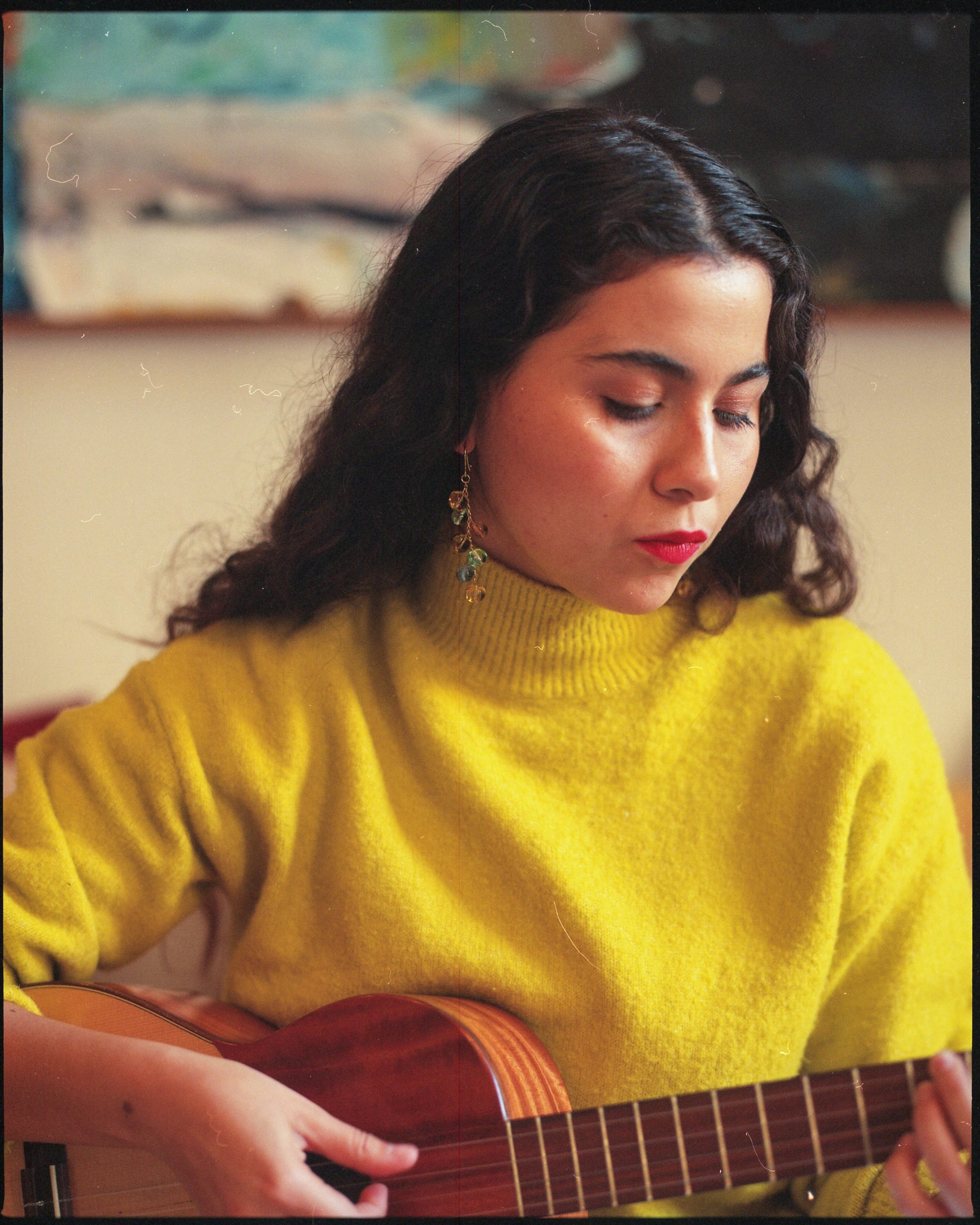 Silvana Estrada was born in Xalapa-Enríquez, a mid-sized city in Veracruz. Xalapa is ringed by volcanoes and tucked into the austere peaks of the Sierra Madre. Both of her parents are luthiers, craftsmen who make and repair string instruments. Her father made the cuatro, a small, four-stringed guitar she currently plays. Surrounded by the exacting artistry of music-making–witnessing creative labors that depend upon painstaking precision–Estrada has inherited her parents' commitment to craft.
Estrada was raised in her family's extended artistic community, singing Mexican son jarocho and Baroque choir music. By age 13, she was performing in local bars. Around this time, she fell in love with English-language jazz, which she would later go on to study at the University of Veracruz. This training shaped her tremendously, so much that her voice began to emulate the sounds of Sara Vaughn and Billie Holiday. Over the years, she has experimented stylistically, putting out a striking collaborative album at 19 with jazz composer Charlie Hunter after the pair met in a music workshop. Then came a smattering of eclectic singles that seemed to defy any genre at all.
In recent years, Estrada's career has grown as Mexico's indie fans have embraced her sound. She has performed both with indie-alternative artists like Julieta Venegas and David Aguilar and with Latin music giants like Natalia Lafourcade. Now, after completing a sold-out solo tour across Mexico, she is the first Latin American artist to sign with Glassnote Records, a prominent indie and alternative rock label led by American music executive Daniel Glass.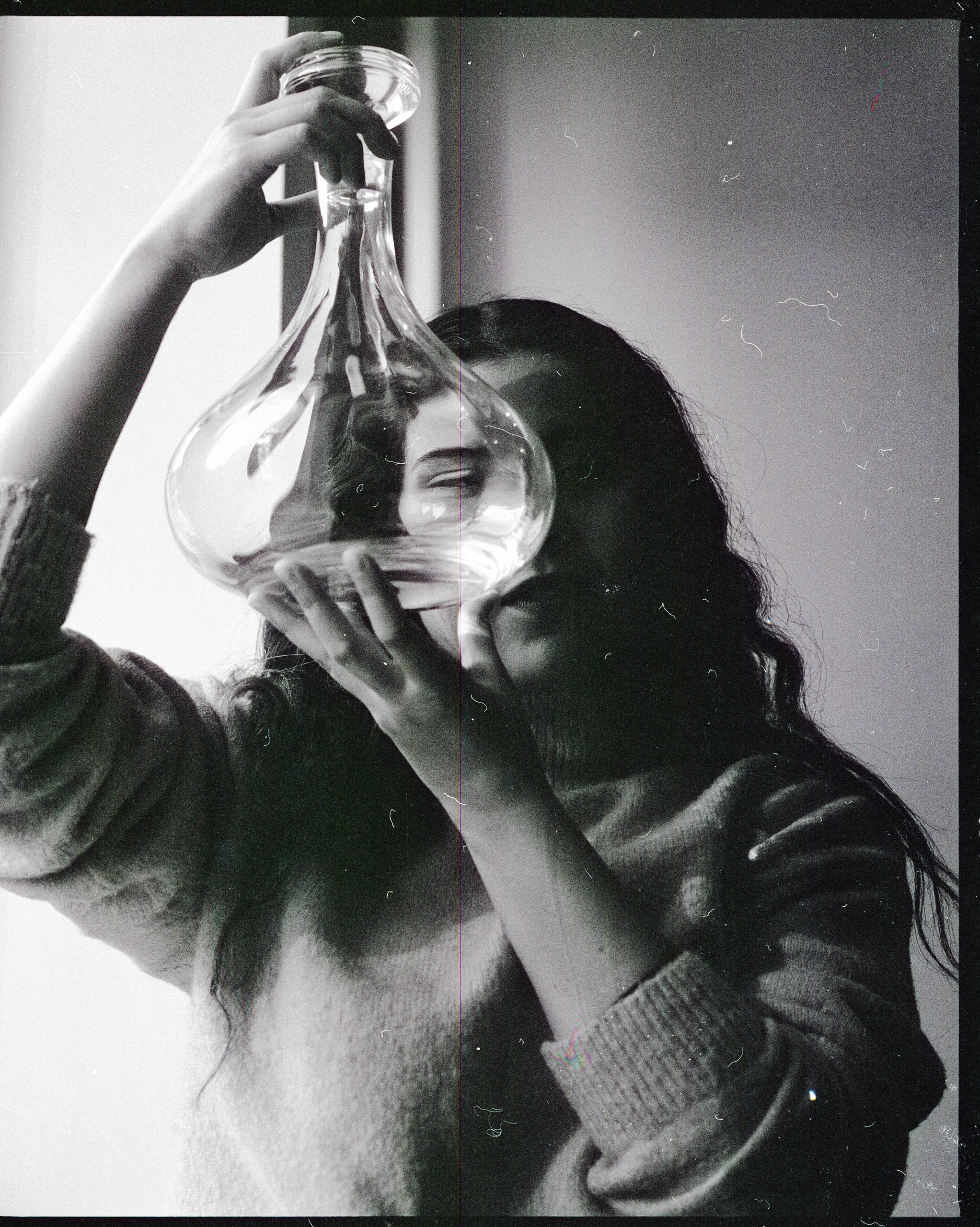 Estrada had always been compelled by Latin American folk music, despite her formal training in Jazz and English-language music. She felt that only the Mexican musical and literary traditions could fully capture her subjectivity – the sounds of her parent's workshop, the imposing mountains of the Sierra Madre, the colonial history of Xalapa. She followed the instinct to revisit the music of her childhood home: traditional Mexican songs, like rancheras from the post-revolutionary era, songs which have always reflected Mexico's preoccupation with great love affairs and pastoral tragedies. Folk seemed the most fitting medium when she decided to write about her first great love affair.
"Marchita" does not sound like an album from this century. In fact, sometimes I am not sure if Estrada is from this century. With her belief in love as the animating force of existence, she seems more suited for a bygone era, one in which people composed odes, wept over love letters, and died from longing. There is little that is stylistically contemporary about this album, with its lonely string quartets and unhurried percussion. Estrada's sound is deliberately nostalgic, somewhere between Chavela Vargas, Violeta Parra, and Patsy Cline. Much like these artists, she exudes pure ardor. "'Marchita' is an album that could exist like 50 years ago, or could be done in 100 years, and would still be essentially alive," says Estrada.
For example, in "Marchita," the album's eponymous track, Estrada shows mastery of the ranchera, a genre known for its theatrical, passionate narratives. Estrada describes this plaintive ballad as, "The first time I could really say, OK, this happened to me." She wanted to capture "the drama" and "the humor" of heartbreak – the simultaneous comedy and cataclysm of young love – with a sound and emotional register that felt fundamentally Mexican.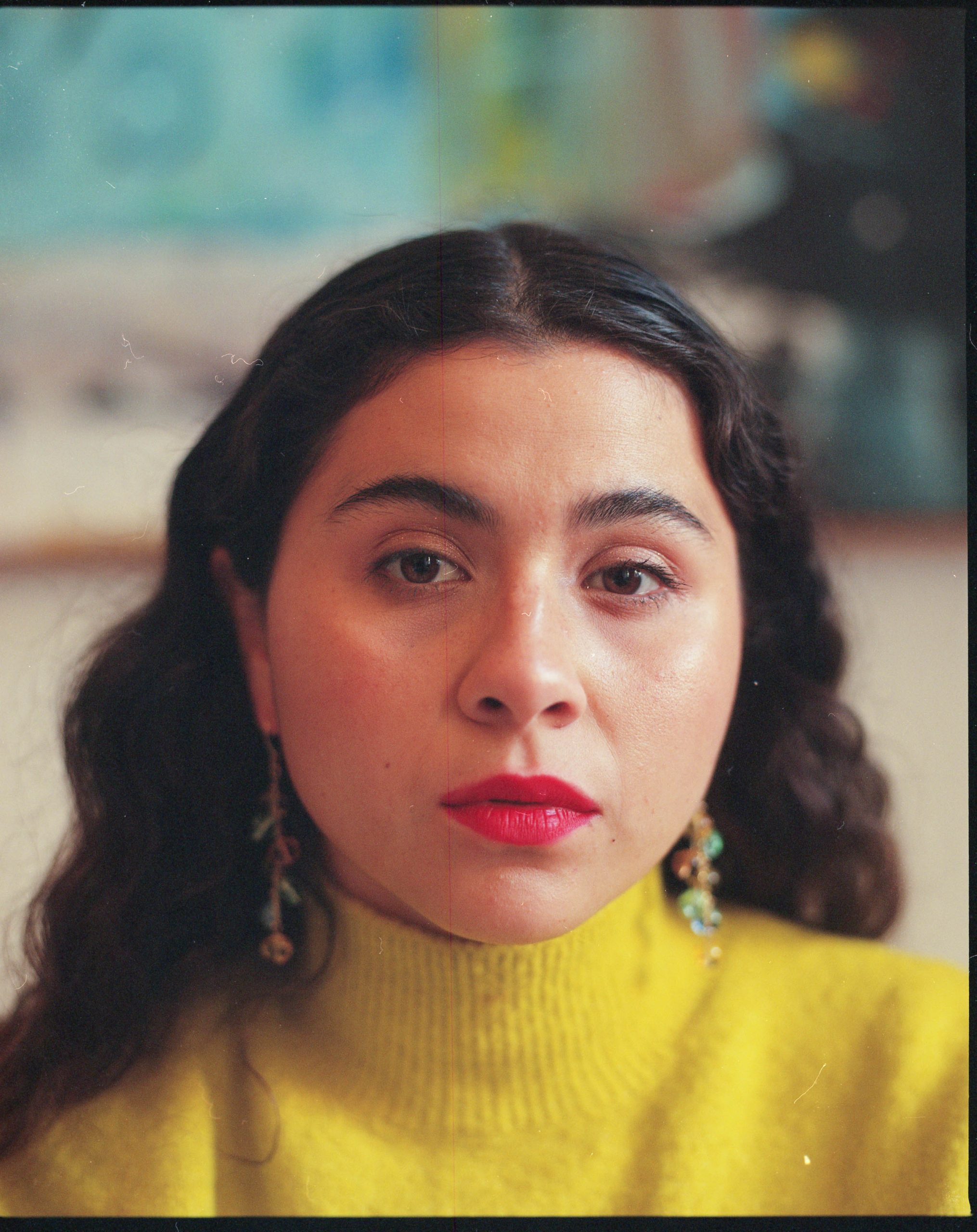 If Estrada could offer any piece of advice to her former self, it would be: "You're not crazy. And if you are, you're gonna be like this for the rest of your life. So better get used to it." When her voice hitches with sorrow or mewls with longing, it is undoubtedly clear that Estrada is the rightful heir to the musically lovelorn, the heartbroken, the 19th-century crooners that came before her. Those timeless emotions have remained unchanged.
A more conventional break-up album might follow Estrada through the linear steps of firsts: boy meets girl, girl falls in love, girl falls apart. But Estrada isn't afraid to say what most of us struggle to consciously admit: heartache is nauseatingly circular, like a malfunctioning amusement park ride. "It's the most horrible thing you've ever felt, but it's also not. It's good," she tries to convince me. And if anyone could persuade me to relive my most despairing moments for the sake of extracting some higher beauty, it would be Estrada.
While the tracks on "Marchita" seem like spontaneous outpourings of emotion, they are carefully crafted. Estrada began writing the album long after her breakup and worked on it for three years before she felt it was ready for release. But in some ways, the self-excavation that fueled the album came naturally to her. "It's easy to find beauty, in darkness, and in pain," she says, while I try to determine if her artistic impulse is sadistic or brilliant – or, more plausibly, both.  "And I feel like that's because, when you're happy, that's all there is. But to describe sadness – it's so difficult, you know?"
For all her blues, Estrada was far from a melancholy presence when we spoke. On the contrary, she strikes me as someone composed entirely of light. It's not that she masks her sorrow; it's that she deems it the essential prerequisite for sweetness. "For me, it's way more profound to travel through my sadness, than it is to explore my happiness," says Estrada. She is the kind of soul who, in the swarm of our modern world, moves through life slowly, with earnest appreciation for its beauty. Her quiet composure bears the mark of sublimity, of someone who has loved, lost, and survived that turbulent encounter.